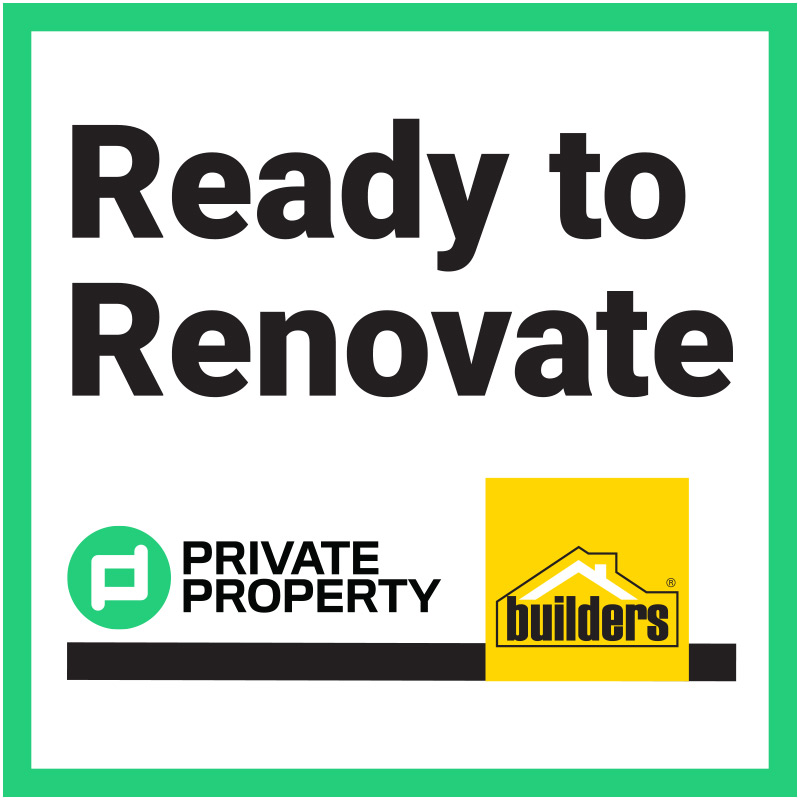 Leaders in home improvement and DIY, Builders, is partnering with Private Property South Africa to inspire sellers, buyers, tenants and landlords to make better and more cost effective decisions when it comes to renovating their homes. Through the partnership, consumers will have access to inspiring visual content and home improvement solutions tailored to their property needs.
"At Builders, the essence of our business is renovation and home improvement and by extension, development. We know how to get things done effectively and on time. Therefore, we have taken a keen interest in working with Private Property on an apartment in order to show our customers that renovations do not have to be expensive, complicated and time consuming" explains Roshana Burnett Integrated Campaign Lead at Builders.
There are several reasons why home renovation is important. One of them is that it ensures your home continues being an asset to you rather than a liability. Here are three additional reasons why investing in home renovations is vital for homeowners, buyers and sellers, as well as landlords and tenants:
Home renovations improves the living experience
Personalises the style of the home and make it your own
When improving and maintaining your home, or fixing niggles, you protect your house from secondary damage which costs much more in the long term.
The Builders Blog is one of the digital platforms where consumers can access this content. In addition, consumers will also be able to make use of other Builders Value Add Services such as the gift registry app should friends and family want to support projects, or their various credit offerings for those who want to pay for their home renovation project over time.
"Whether you're a first-time buyer, homeowner or seasoned investor, the Ready to Renovate series will provide all the information, tools and inspiration you need to transform your home or rental property into a space that's not only functional and comfortable, but also a worthwhile investment," informs Tracey Lee Miller, Brand and Marketing Executive at Private Property SA.
"You will also get a first-hand look at common home renovations mistakes that first-timers make – so that you can avoid following in their footsteps – and see for yourself how even the smallest changes can make the biggest difference in improving your home's appearance and value," she adds.
There are future plans to offer more packaged product and service solutions for consumers in the future. For more information visit https://blog.builders.co.za/ or @builderssa on social media platforms.
ABOUT BUILDERS
Builders forms part of Massmart Holdings Limited under the registered business name of Builders, a division of Massmart Retail (Pty) Ltd. There are four complementary brands namely Builders Warehouse, Builders Express, Builders Trade Depot and Builders Superstore. Collectively these brands offer the largest range of quality products and services for the small to large building and maintenance contractor, home improvement and DIY enthusiast as well as garden or any other DIY related projects. The stores have convenient trading hours and locations and offer the largest range of quality products and services under one roof at competitive prices. Builders Warehouse follows the big box or warehouse retail format and trades out of stores across South Africa. While Builders Express caters to homeowners and DIY enthusiasts. Builders Trade Depot caters mostly for medium to large-sized contractors and tradesmen engaged in building, maintenance, and renovation projects. Builders Superstore is a newer store format which is aimed at homes in townships, rural and developing urban areas as well as small contractors. Builders has 109 stores in Southern Africa and continues to extend its footprint to other parts of the continent including Botswana, Mozambique, Zambia and most recently, Kenya.
ABOUT PRIVATE PROPERTY
Private Property is South Africa's leading property website, showcasing a wide selection of properties for sale and to rent to millions of eager buyers, tenants and property enthusiasts each month; as well as information, tools and inspiration to help them live well.