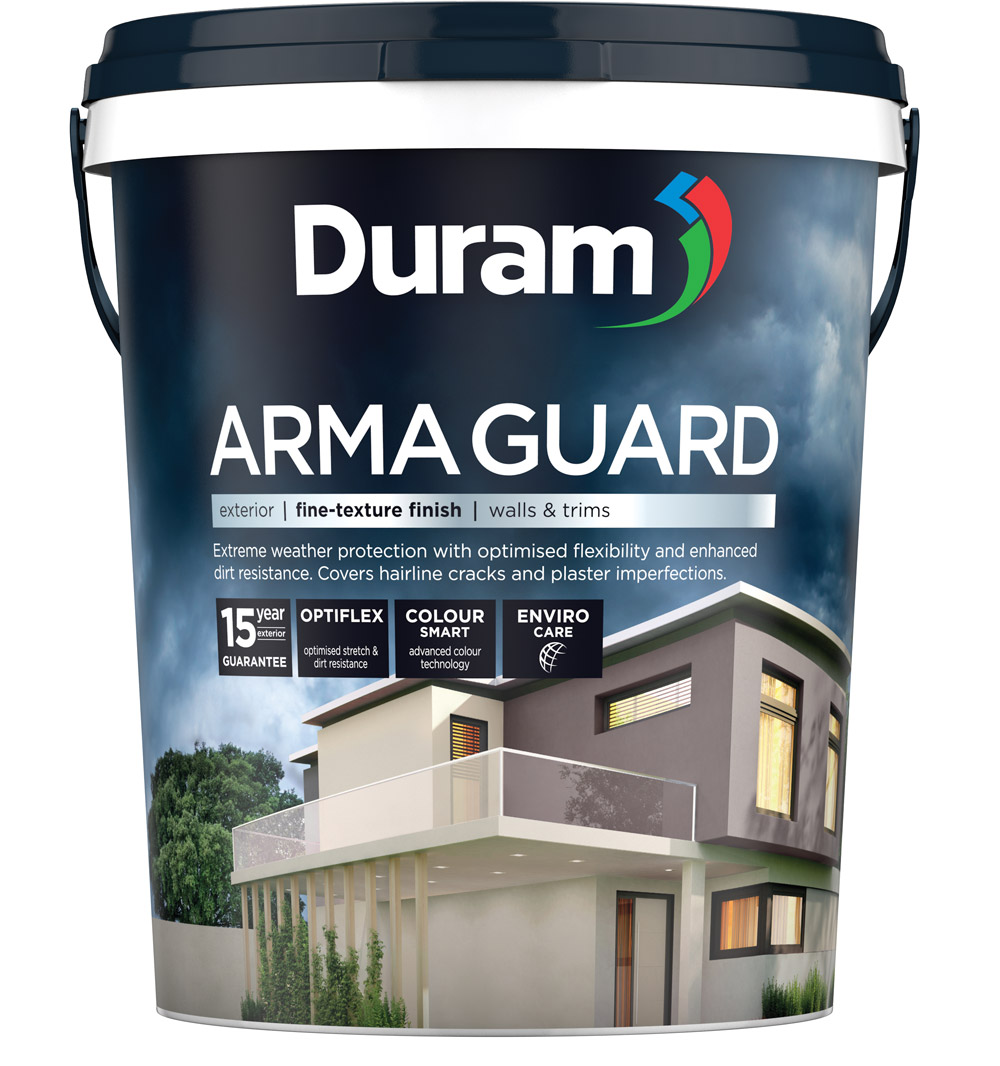 OptiFlex Technology
Duram Armagaurd for exterior walls and trims offers extreme weather protection with optimised flexibility, enhanced dirt resistance and covers hairline cracks and plaster imperfections.
ColourSmart Defence
Armagaurd offers beautiful depth of colour, exceptional endurance and fade resistance, excellent coverage and opacity as well as high colour accuracy and consistency.
Enviro-Care
With minimal chemical emissions, low-odour and low-VOC, not only is the air cleaner but also more breathable, protecting your health and that of the environment. Armagaurd is water-based for an easy clean up without the need for strong chemicals. The paint container is 100% recyclable and reusable.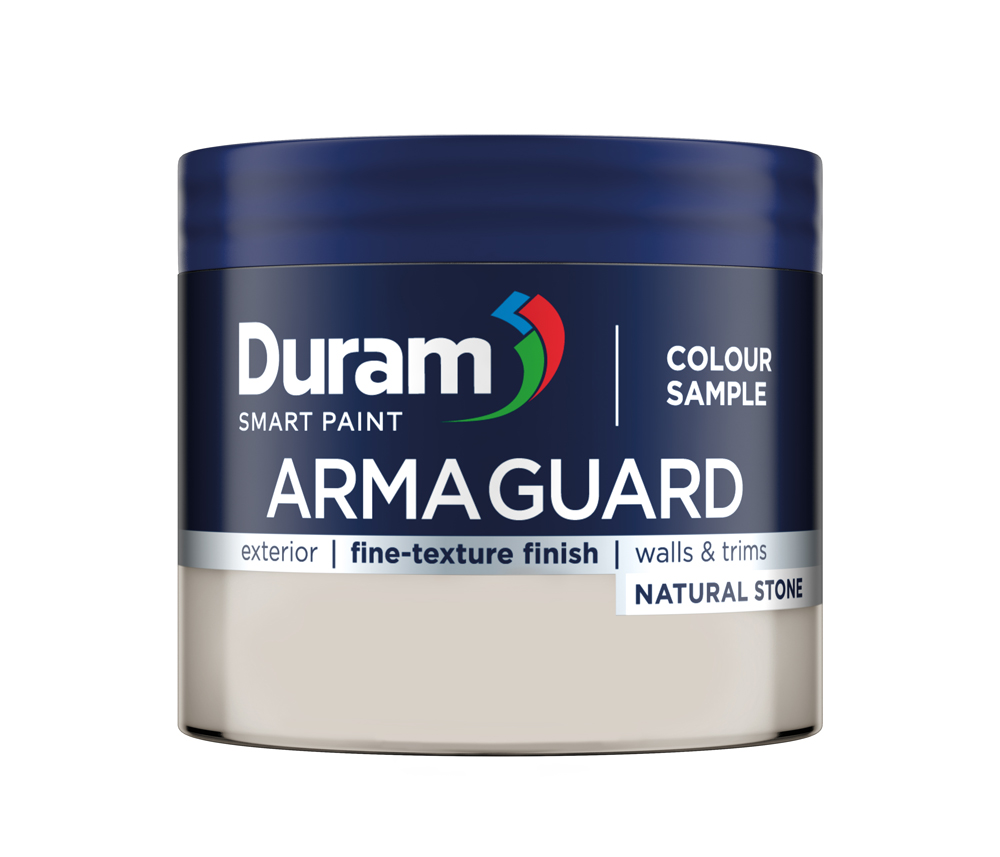 Advantages of using Armagaurd:
Supreme ColourSmart defence and outstanding fade resistance and colour accuracy
15-year guarantee
OptiFlex technology maximises stretch to cover hairline cracks
Optimised dirt resistance ensures surfaces look newer for longer
Advanced protection against weather and UV damage
Fine-textured finish conceals minor plaster imperfections
High dry film build makes it tough, durable and long lasting
Excellent adhesion and opacity
Water-vapour permeable
Try a colour sample – Each colour is available for purchase in a convenient and affordable 90ml Colour Sample. Paint a test patch of your favourite colours on different walls around your home and see how the colour subtly adapts to the changing light throughout the day.