Add some glamour to your kitchen with a fresh coat of paint and unique copper handles.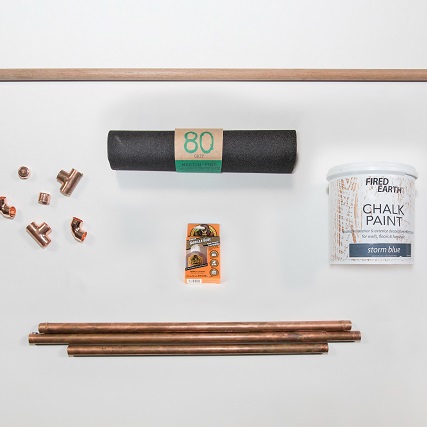 Materials you will need:
Builders Copper Elbow 90d (15 mm)
Builders Copper Tee Equal (15 mm)
Builders Copper Stopend (15 mm)
Copper tube P-460/0 (15 mm x 1500 mm) Cut to size at Builders
Fired Earth Chalk Furniture and Wall Paint Storm Blue (1ℓ)
In Habit Dowel Stick (910 mm x 16 mm) (Cut to size at Builders)
Smith and Co Floor Rolls 80 Grit Black (1000 mm)
Gorilla glue Gorilla Glue Honey (59 ml)
Bosch GSR 1440 Cordless Drill Driver
Bosch 34 Piece X Line Drill/Screwdriver Bit Set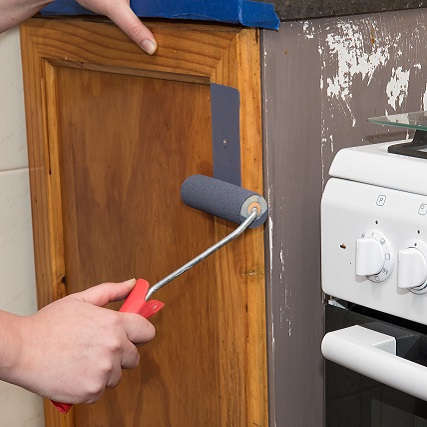 Step 1
Paint first and second coat. Use smaller brushes for more intricate areas and allow to dry.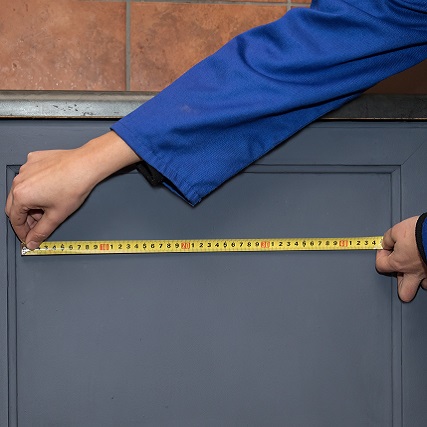 Step 2
Measure the area, to ensure your materials are cut to the correct size at Builders.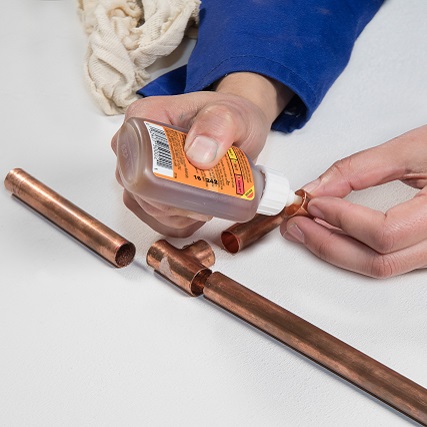 Step 3
Dampen the ends of your pre-cut copper with a wet cloth. Apply a small amount of Gorilla Glue to the other end and connect the two ends.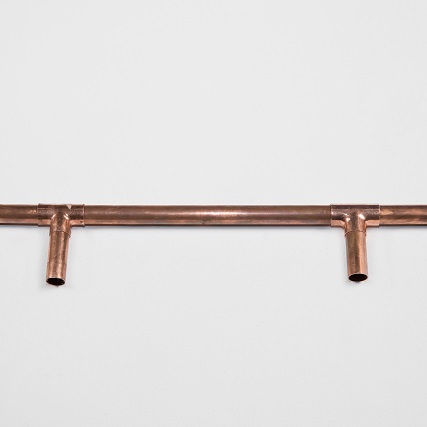 Step 4
Continue until the entire handle is assembled. Repeat to create the hooks and allow to dry.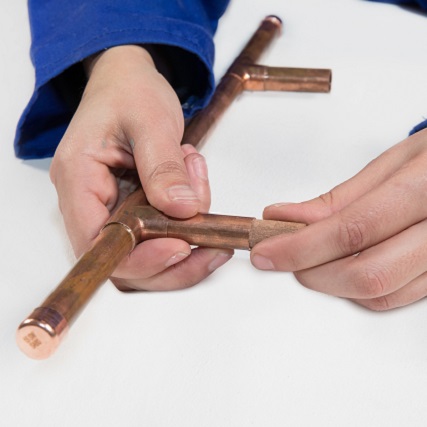 Step 5
Mark the centre of your pre-cut dowels and drill a hole through the dowel. Sand down the dowels so that they will fit firmly on to the copper pipe ends.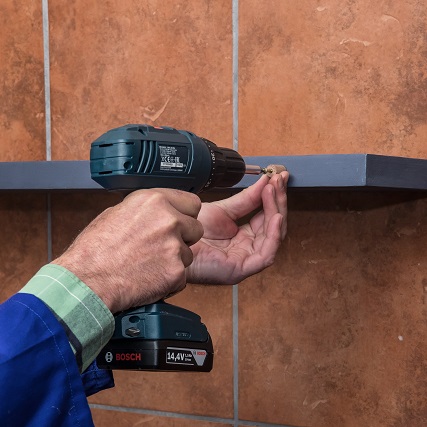 Step 6
Measure and mark the shelf for the hooks. Drill holes on the marks. Fasten the dowels with wood screws and place a copper hooks over the dowels.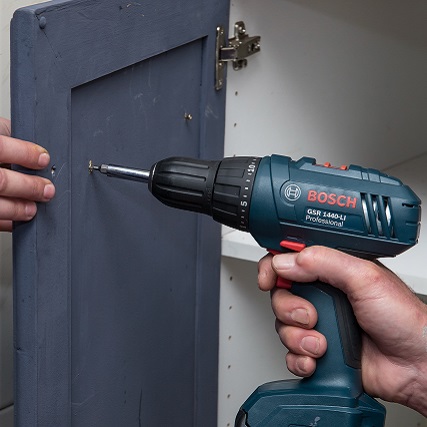 Step 7
Use a handle to mark drill holes on the cupboard doors. Mark the centers, and drill holes through the door. Fasten the handle to the door, by screwing wood screws through the door into the dowels.
Dress it and it's done
Now your DIY is complete. Here is a look at what it looked like before.
Credits
Photographs by Black Gosling