Rope, a key ring and a plank are all you need to make a trendy shelf. It's so quick and simple.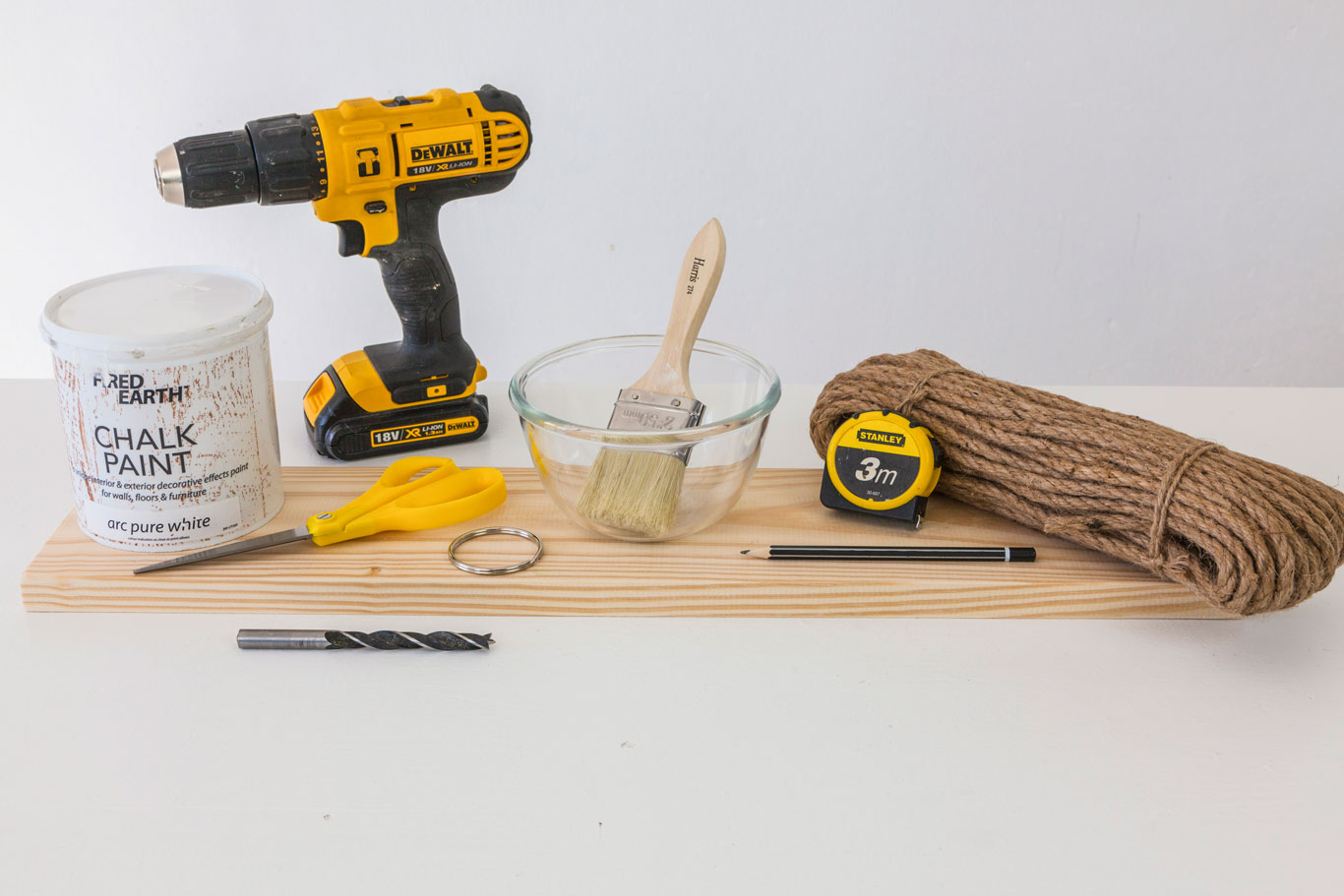 Materials you will need:
Scissors
White paint
Container
Paintbrush
Pencil
Tape measure
Drill with 8mm wood bit
Key ring
22 x 142mm pine plank cut to 650mm
7mm natural fibre rope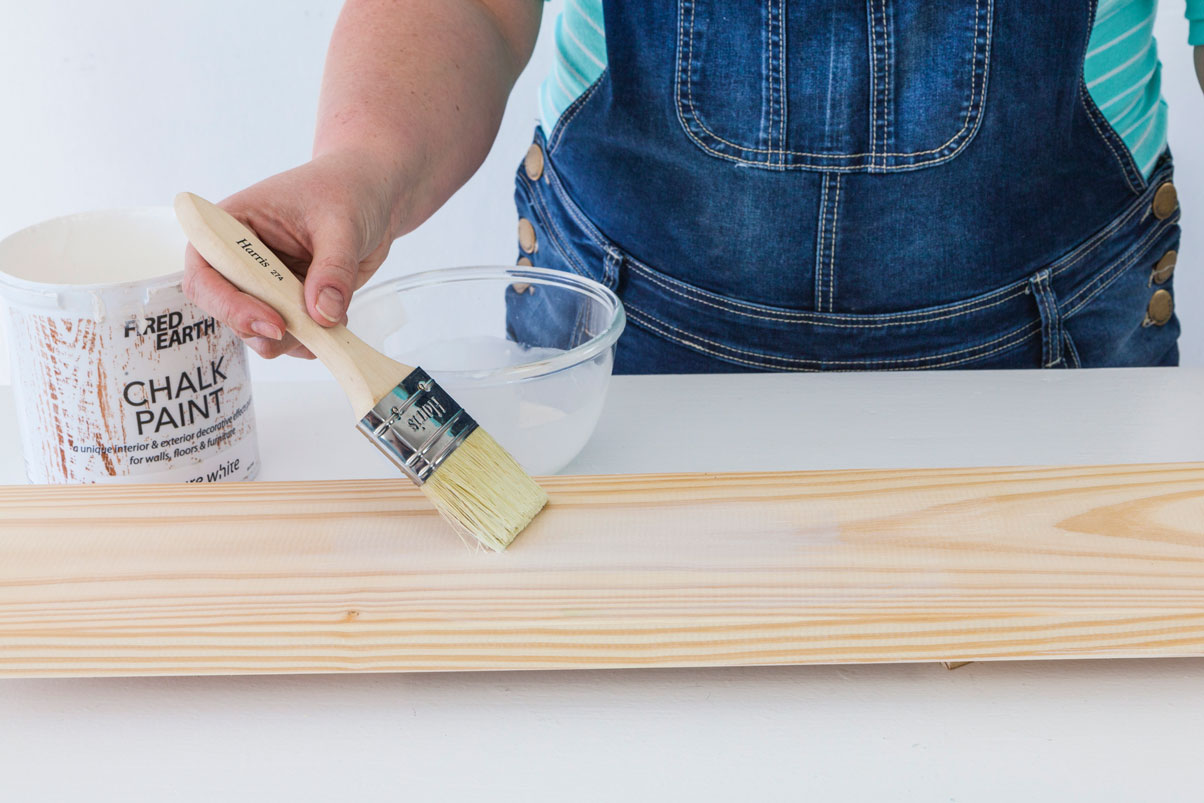 Step 1
Mix white paint with water in a 2:1 ratio to make a whitewash. Dry brush the wood with the wash, then leave to dry.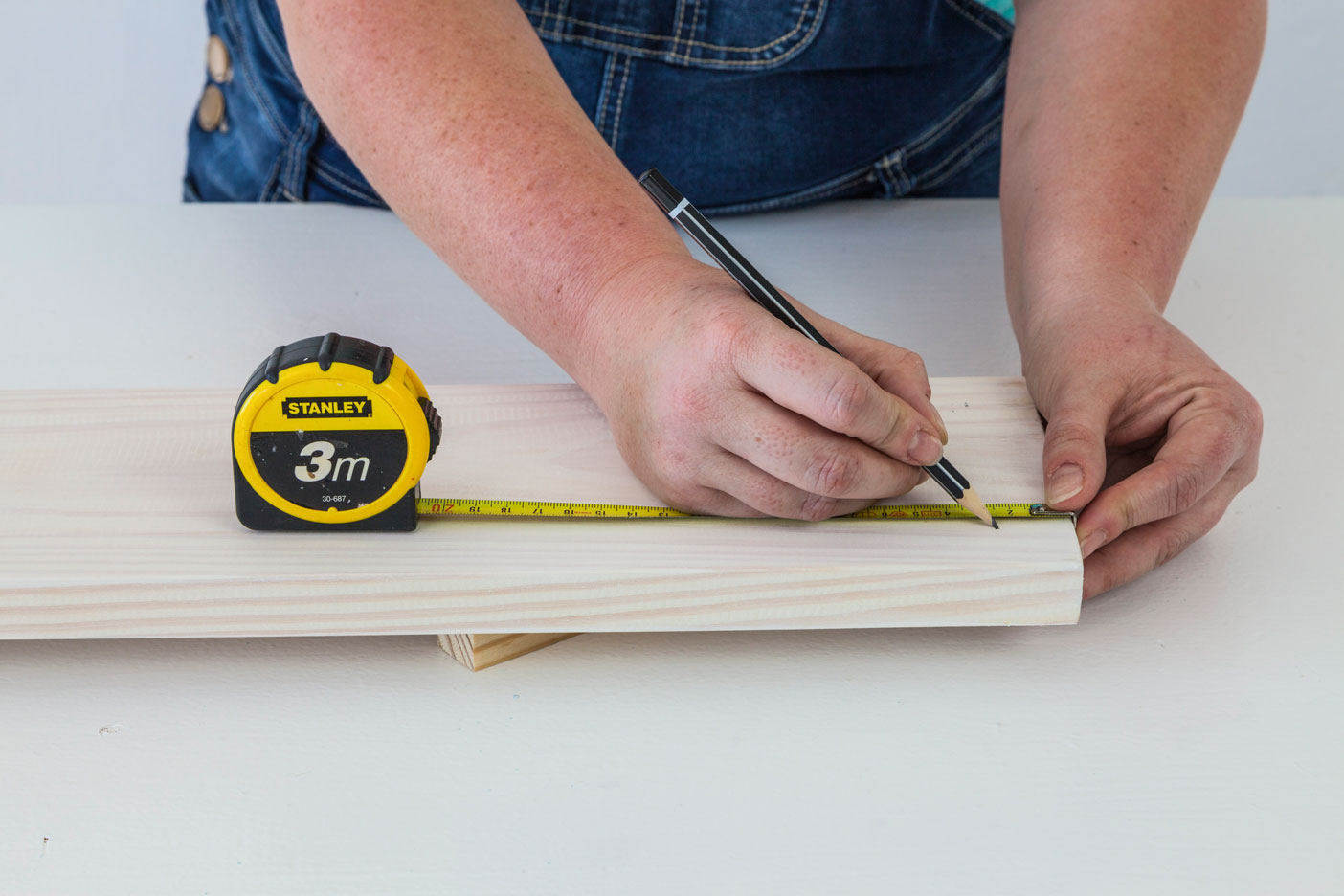 Step 2
Measure and mark the four points where the where the rope holes will go, 25mm from each end and each edge.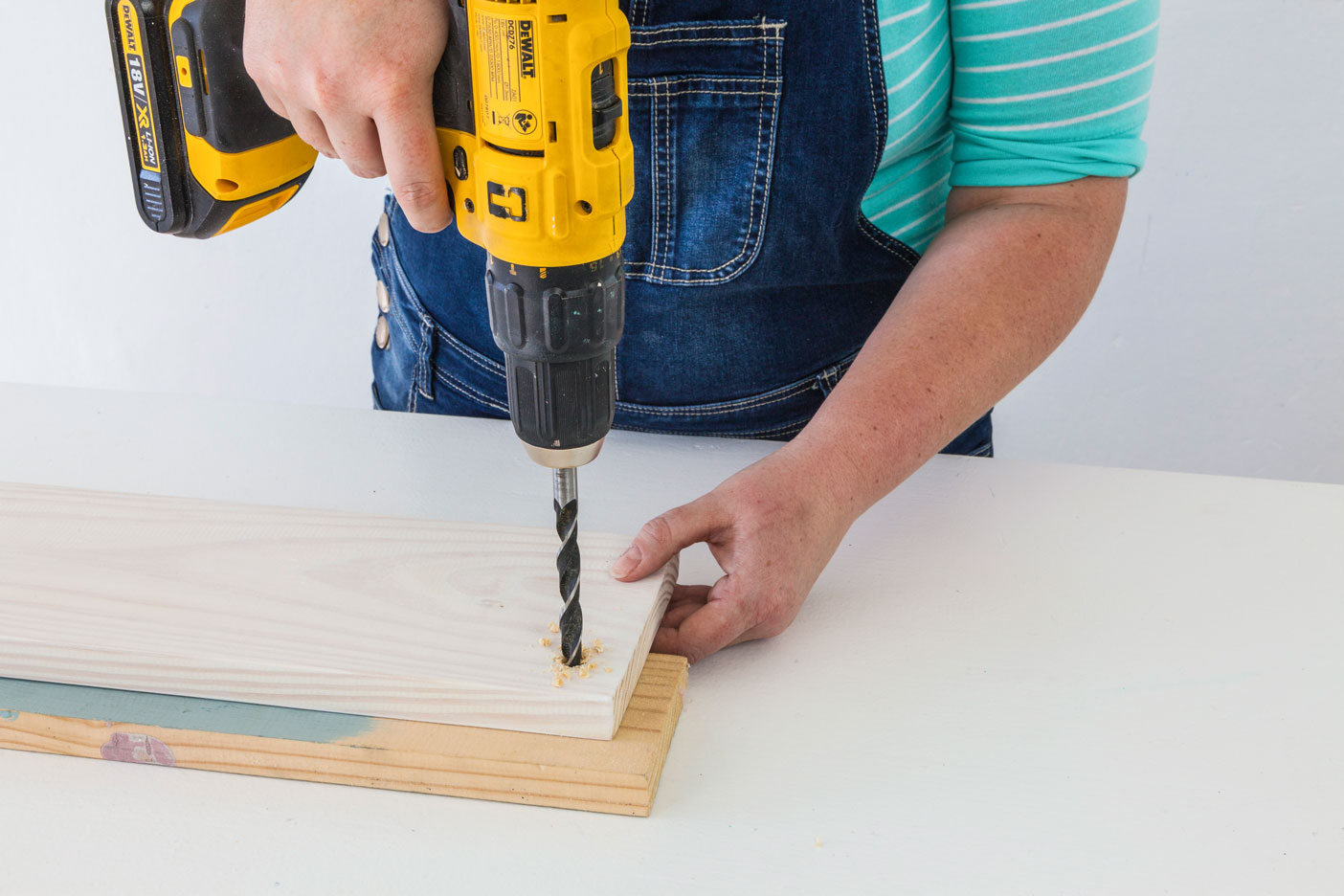 Step 3
Drill the four holes on your markers using an 8mm bit.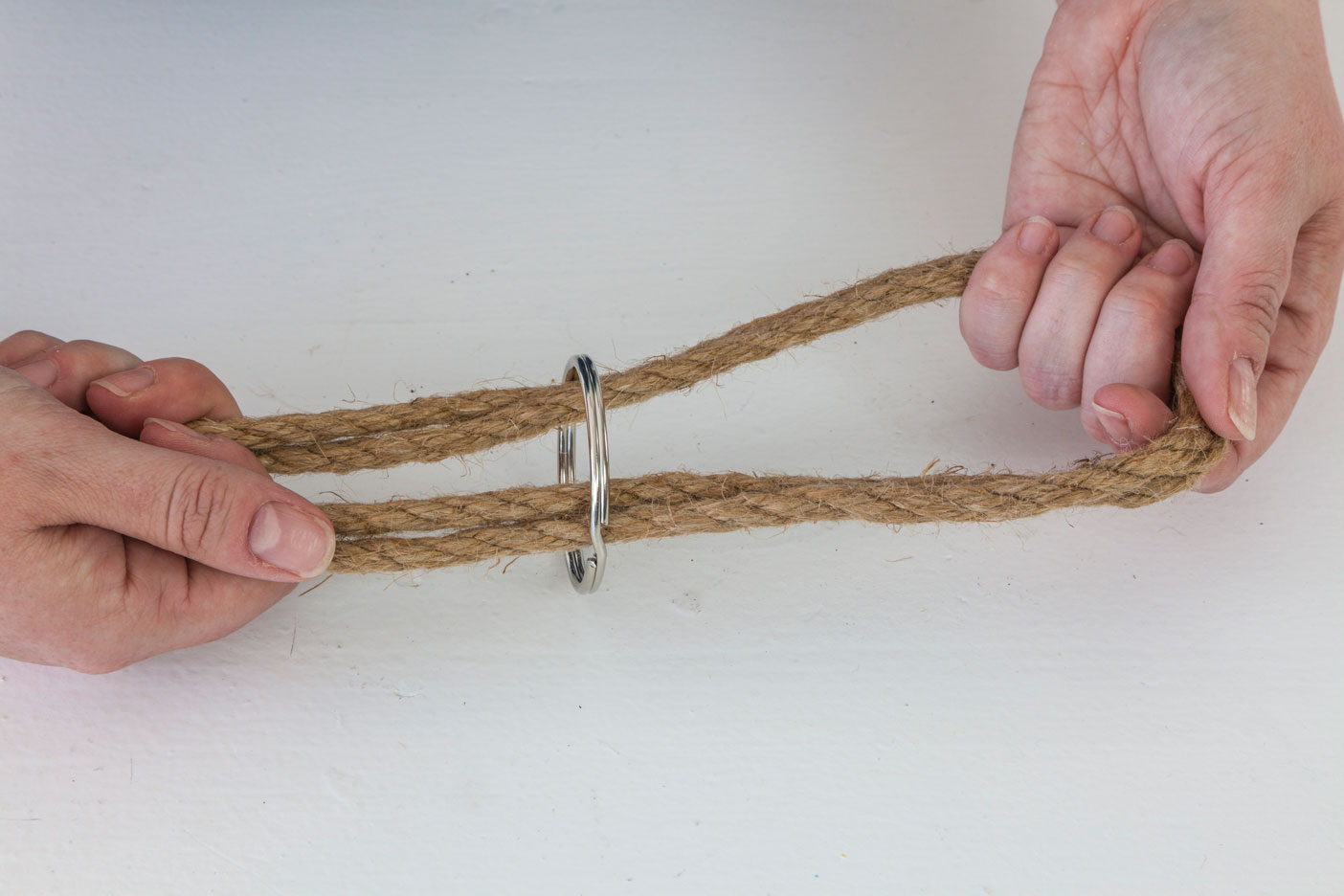 Step 4
Cut two one-metre lengths of rope. Hold the four ends together so that the two pieces of rope are folded in half. Thread the loop end of the ropes through the key ring.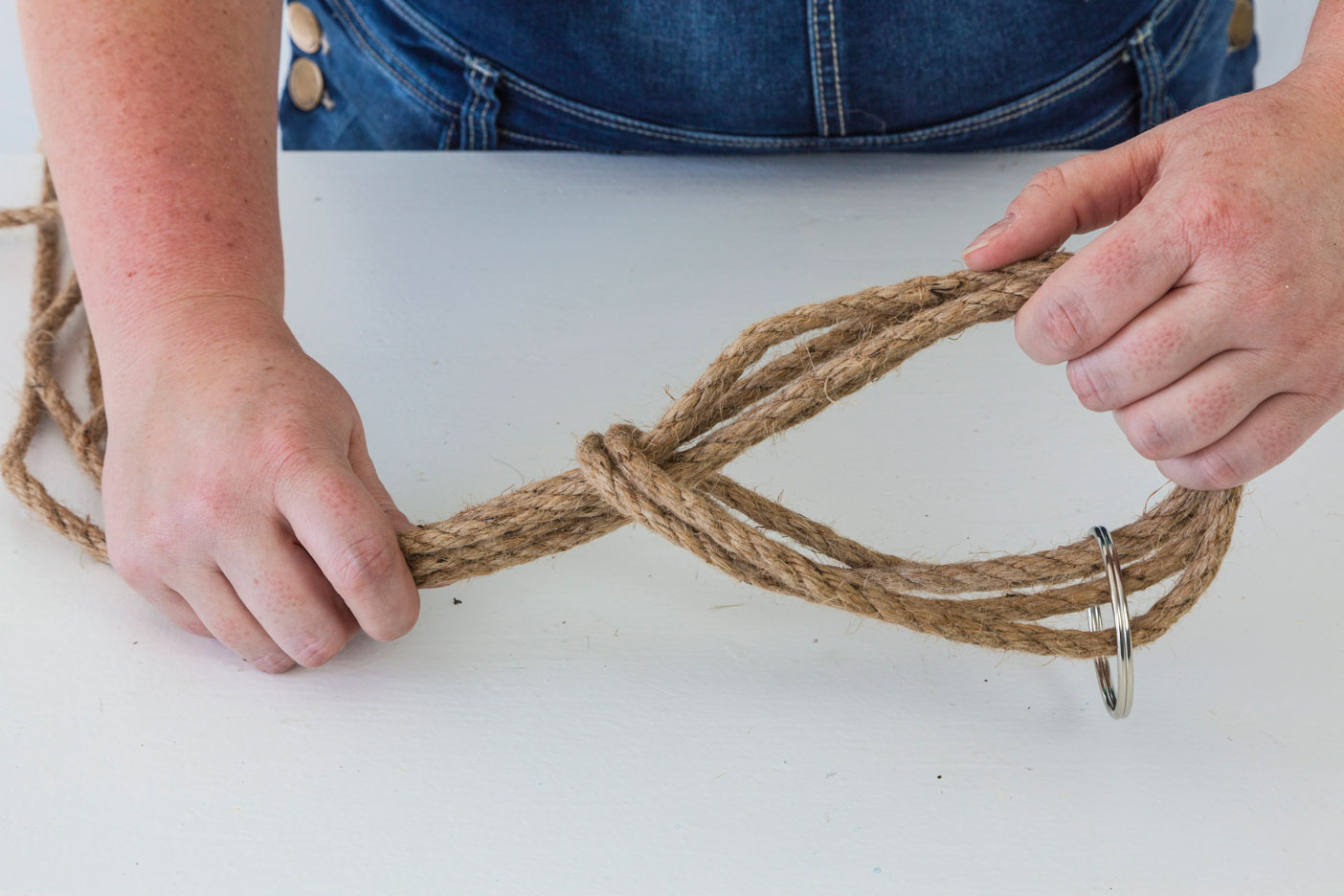 Step 5
Pull the four ends through the loop to make a knot around the ring.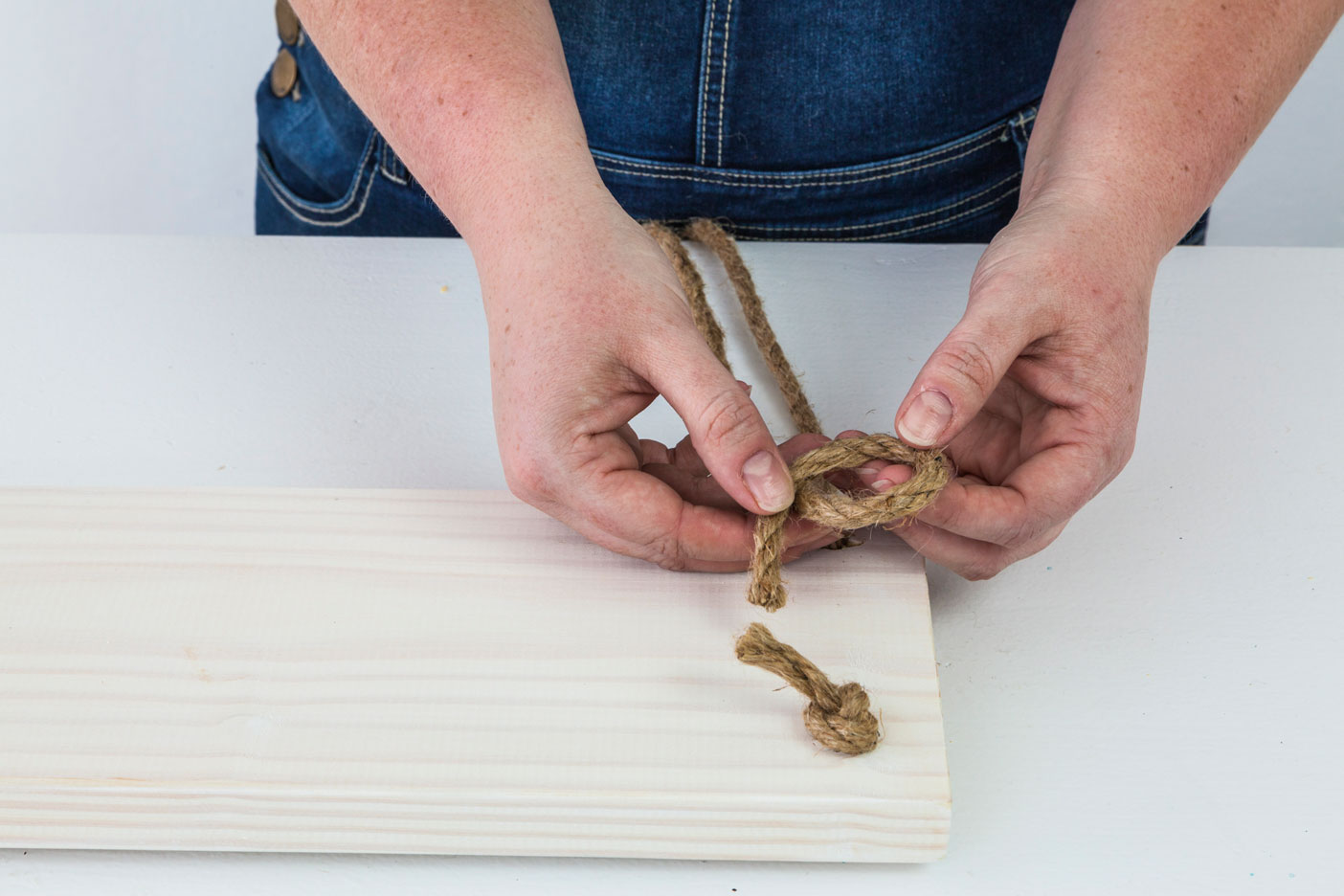 Step 6
Thread the ends of the rope into their holes and tie knots at the bottom to keep the shelf in place. Adjust the knots so that the shelf is level.