Don't let a small space cramp your style. Transform an unused area in to a dedicated working space. This wall mounted desk takes up very little space and is perfect for a chic, minimal look.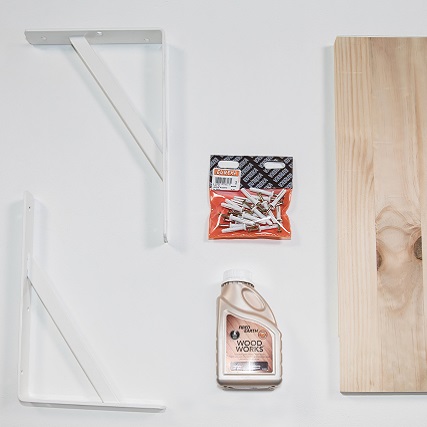 Materials you will need:

Pine Lam Shelf (1200 mm x 400 mm) — 283097 (Cut to size at Builders)
Vormann Stayed Bracket White (400 mm x 250 mm) — 38129
Fired Earth Woodworks Night Grey (500 ml) — 624422
Eureka 6Q30 6 x 35 mm Nail in Rimmed White (20 pack) — 37686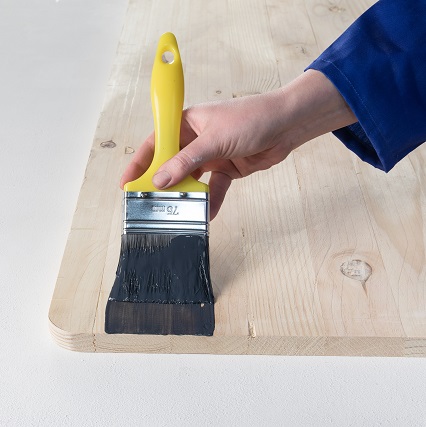 Step 1
Varnish the top, bottom and sides of the shelf, and allow to dry.
Step 2
Measure and mark the shelf for the bracket, place the bracket on the shelf and mark the drill holes.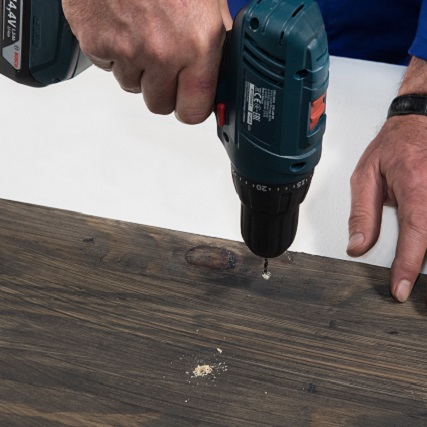 Step 3
Drill on the marks. Do not drill completely through the wood.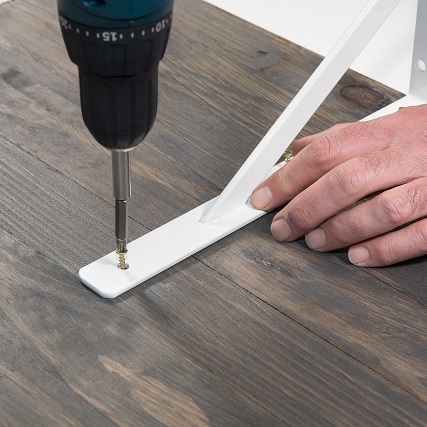 Step 4
Place the bracket over the holes, and attach it to the shelf with wood screws. Repeat with the other bracket.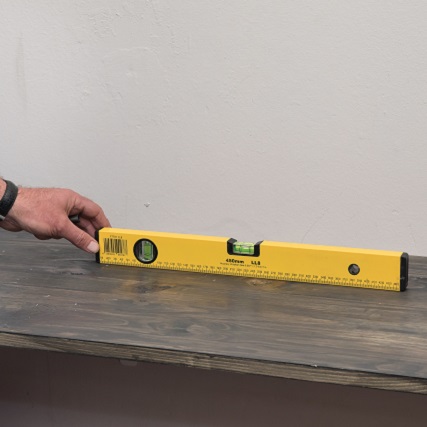 Step 5
Place the shelf against the wall, and use a spirit level to ensure it is straight.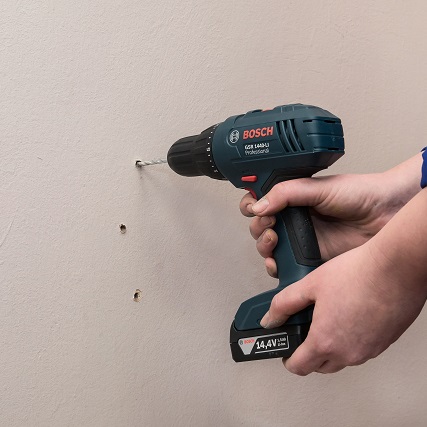 Step 6
Make markings on the wall through the secure holes on the brackets and drill on the marks. Securely place the wall plugs in the holes.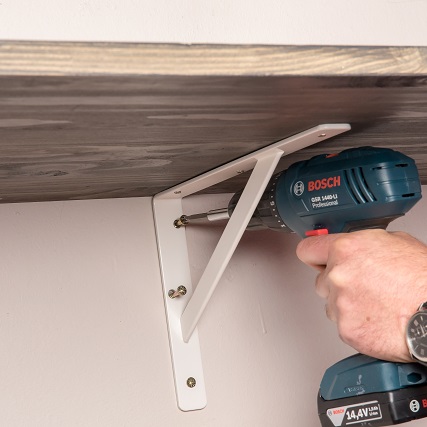 Step 7
Screw in the screws through the bracket and into the wall to secure the shelf. Repeat with the second bracket and set up your new shelf!
Credits
Photographs by Black Gosling