What's a perfect kitchen without a perfect sink?
Builders understands how important sinks are to the overall flow and function of your kitchen. And that's why we offer a wide selection of sinks that come in a range of different materials. So you can enjoy your sink for years to come.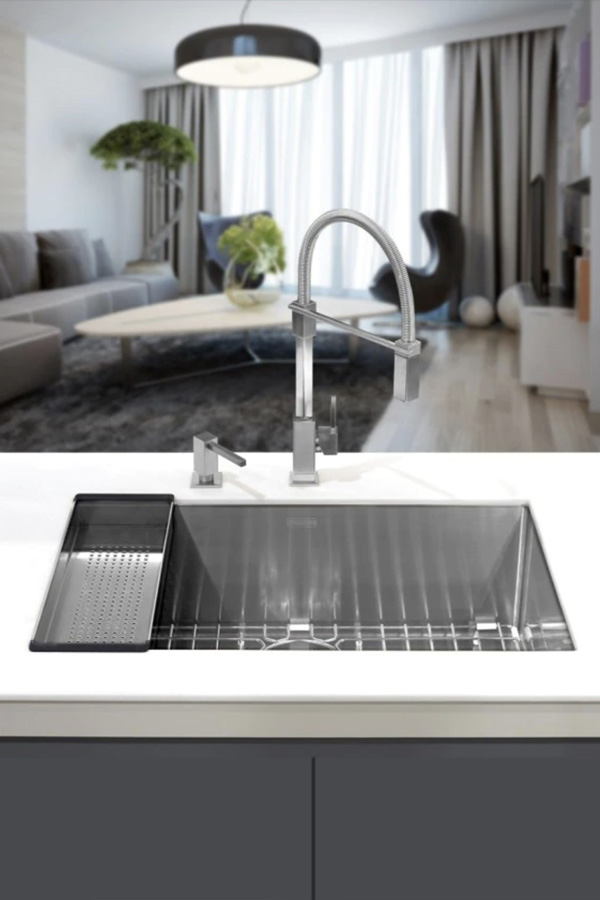 Premium quality and a perfect fit
From top-quality materials to exquisite craftsmanship, our sinks give you the quality you deserve. But what makes our sinks even more wonderful is the fact that we work with you to make sure you select the perfect sink for your home. How often do you cook? How much space do you have? How many people live in your home? This is the sort of detail we go into to ensure you find a sink that you'll love.
What makes a great sink?
It's when the right materials combine with the right features to perfectly match exactly what you want to do in your kitchen. Another factor is how easy the sink is to install. Discover how we bring all of these components together to create better sinks for you.
Materials – Each of our materials offers its own unique benefits. Whether you want durable steel or natural granite, you simply can't go wrong.

Versions and dimensions – We offer our sinks in a variety of dimensions and configurations. Whether you want a single, double or triple bowl sink, we have a sink solution for every kitchen.

Installation – With flexible installation options available, you'll be using your new sink before you know it.
Topmount Sinks
Lowered down into a cutout section of your countertop, the basin of this sink sits virtually flush with your worktop. Making this sink a sleek addition to your kitchen.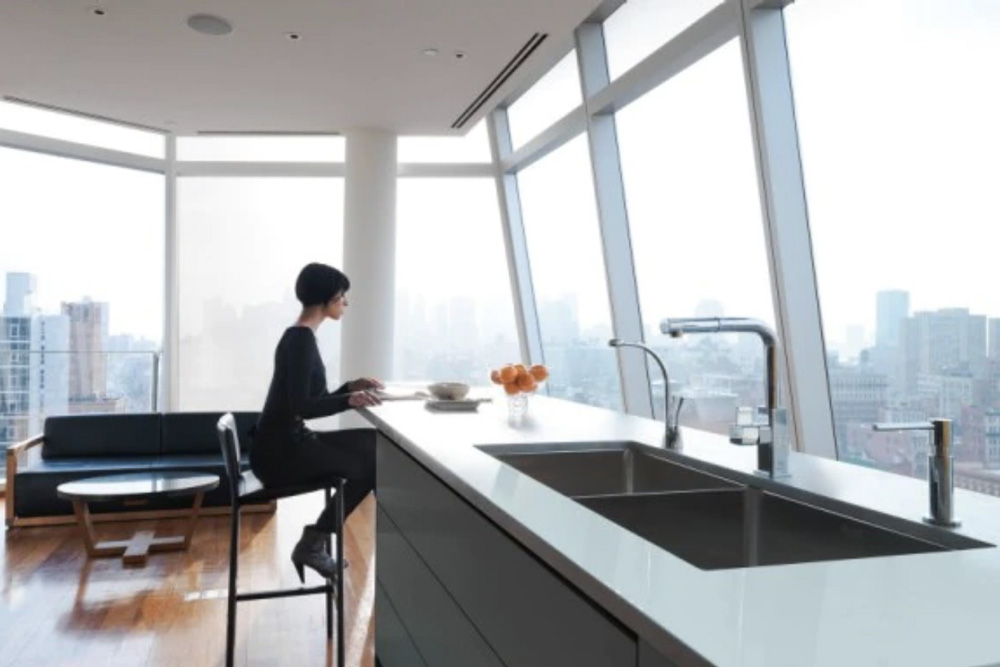 Undermount Sinks
The basin of this sink is attached from below either a stone or wood countertop. This subtle feature gives your worktop a completely smooth look.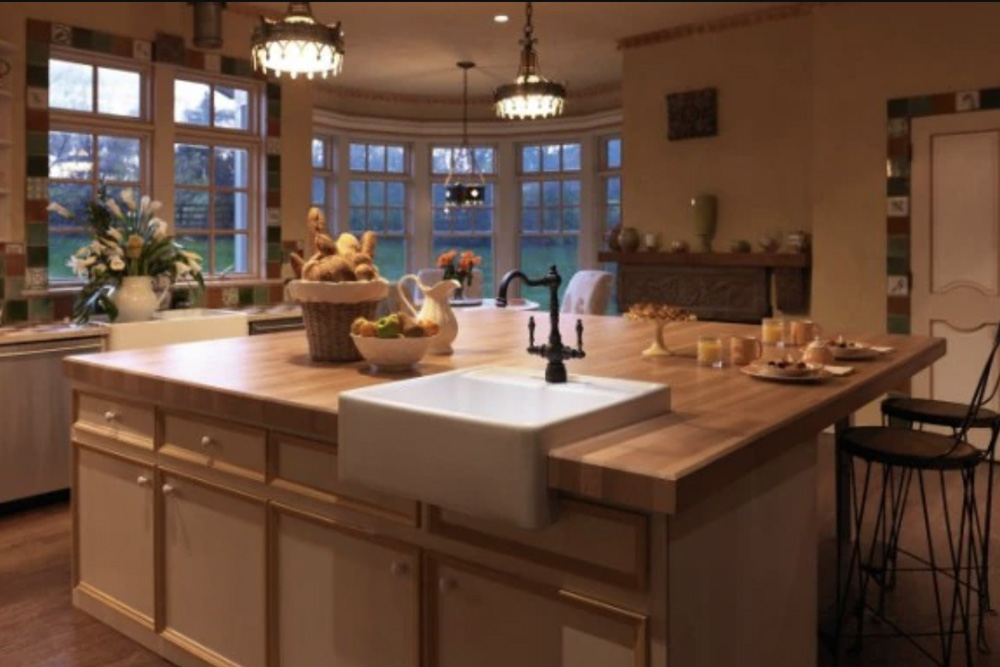 Farmhouse Sinks
If you're looking for a sink with capacity for large pots, pans, cutting boards, oven trays and grills – this one is for you. From big dinners to family celebrations, the large basin gives you the freedom to prepare, cook and clean with ease.