Round Corners
Usually used with mirrors and picture frames for aesthetic purposes. Affected corners need to be indicated and a rough radius of the corners needs to be supplied.
Corner cut-outs
Ideal for shelving. Used when the glass shelves need to fit into a cabinet with corner supports.
Other cut-outs
Used when electrical plugs or wires need to be accommodated. Not recommended for laminated glass.
Drilling holes
Ideal for mirrors when they need to be fastened to a wall or when ventilation is needed in a cabinet. Not recommended for laminated glass. Hole sizes and placement of the holes must be specified.
Toughening
Used to create safety glass from float glass for use on table-tops, shower doors, cabinets and shelving. 10-day preparation time.
Plain sandblasting
Sandblasting renders the glass opaque. One side of the glass has a rough texture. Ideal for cabinets and shower doors.
Arrissing
An electric sander is used to take the sharp edge off the glass. This makes it easier and safer to handle. It also decreases the chance of glass cracking from the edge and is highly recommended for all laminated and high-performance glass.
Patterned sandblasting
Creates an aesthetic pattern on mirrors and glass. Ideal for cabinets and entrance doors. The pattern must be supplied and any special requirements e.g blank border.
Hard arrissing
An electric sander is used to smooth the sides of the glass, ensuring safe use on table-tops, shelves and around the house.
Cutting shapes
We cut all shapes – irregular, circular, triangular, rectangular, square and oval. In order to cut the irregular shapes, a template is required.
Re-sizing of glass
If required, we cut our previously-sold glass smaller at a small extra cost, typically because it was measured incorrectly or for a new application.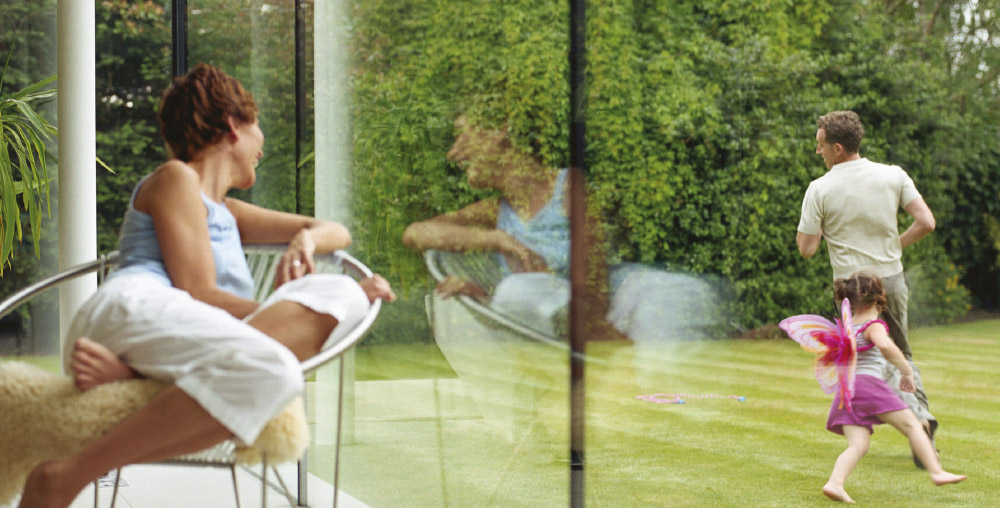 At Builders we offer professional:
Cutting to custom size
Sandblasting
Arrissing and edge-sanding
Light edge polishing
Drilling holes
Glass toughening
Cut-outs in glass
Rounded corners
Cutting irregular shapes according to a template
Cutting circles and triangular-shaped glass