Save water in the garden with a thirst-free pot.
With gardeners being forced to save every drop of water, we need to look at some hardy, tough planting options that don't have a thirst. This pot recipe does just that with drought-tolerant plants and good soil preparation.
What you need:
1 bucket potting soil
½ block of coco peat, reconstituted in water
2 cups vermiculite
A handful of organic pellets like Bio Ocean
A handful of bonemeal or superphosphate
A handful of water-retaining granules like Wonder Stockosorb Waterwise Crystals
Gravel for drainage
A suitable container – we used a wide-mouth terracotta pot
A selection of hardy plants
Gravel mulch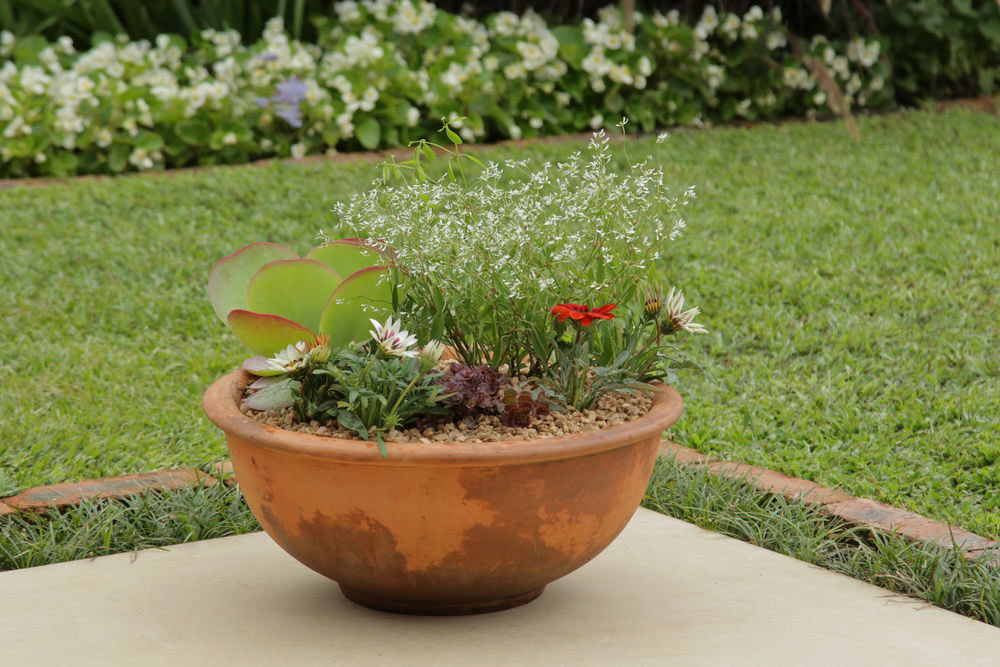 Step 1
Mix all your soil ingredients together – the potting soil, coco peat, vermiculite, organic pellets, bonemeal and water-retaining granules.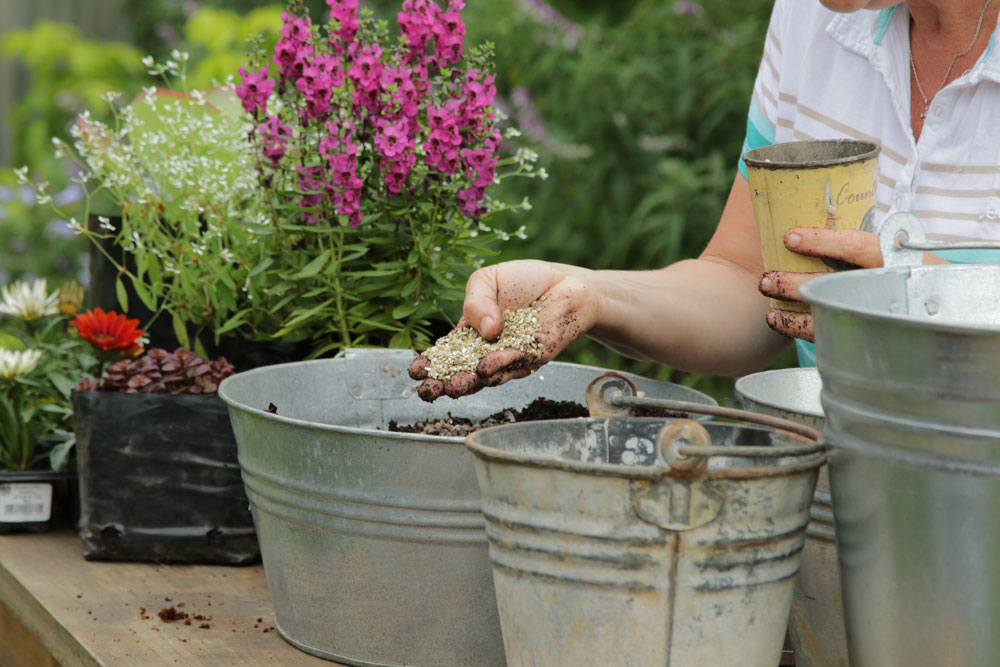 Step 2
Add a layer of gravel to the bottom of the pot to help with drainage, and fill the pot halfway up with the soil mix.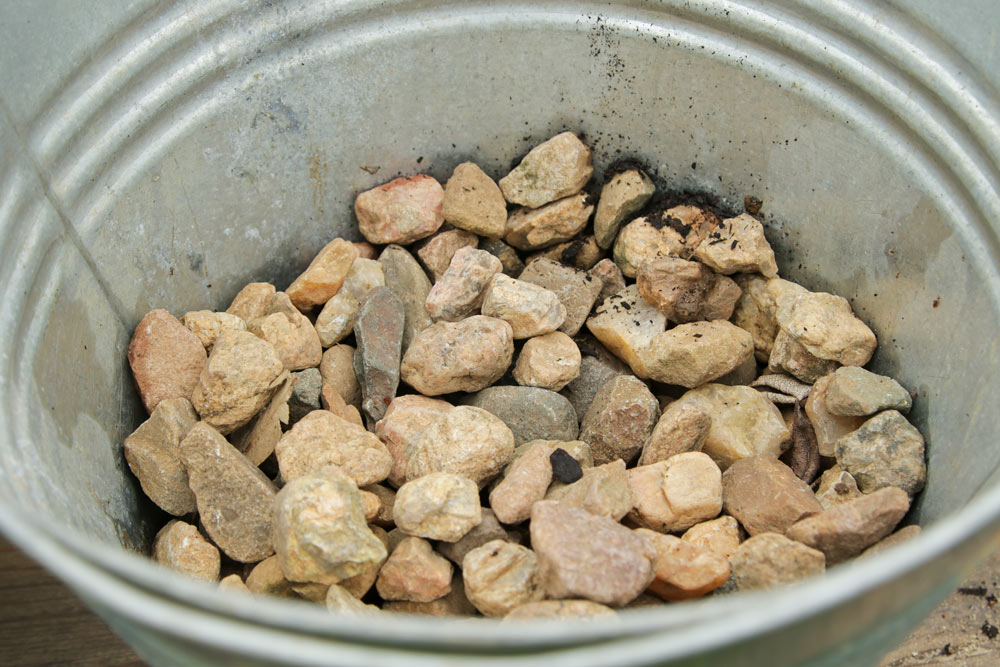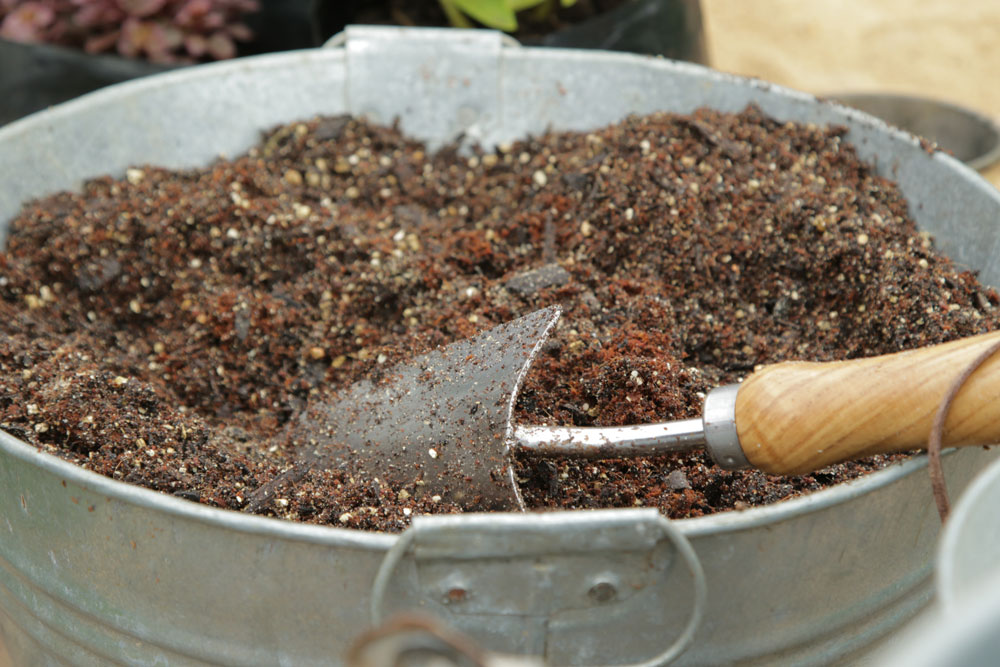 Step 3
Place the plants in the pot and fill in with extra soil mix, then press down.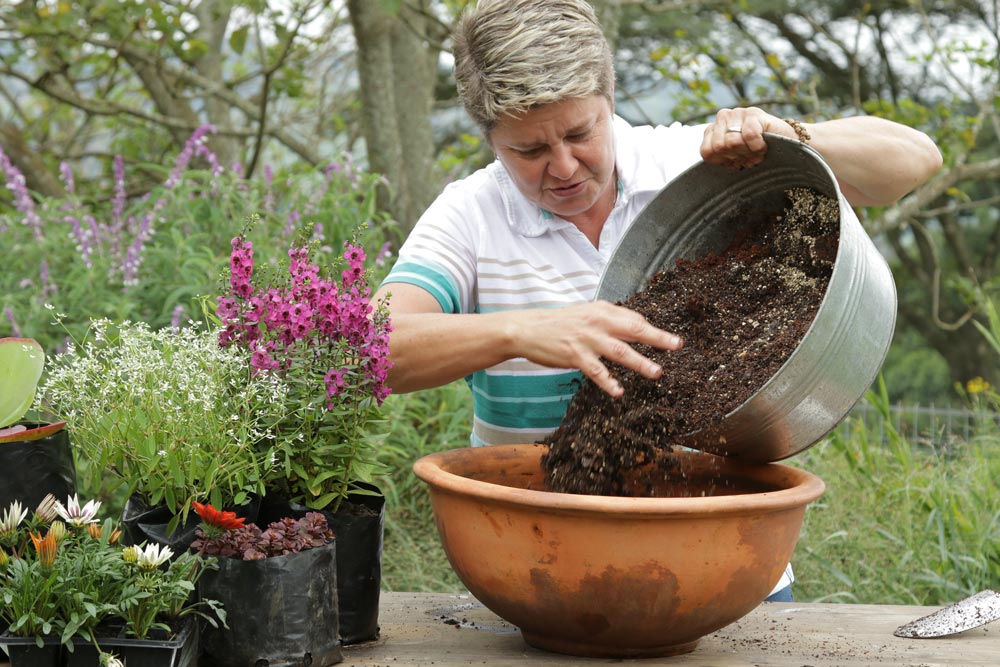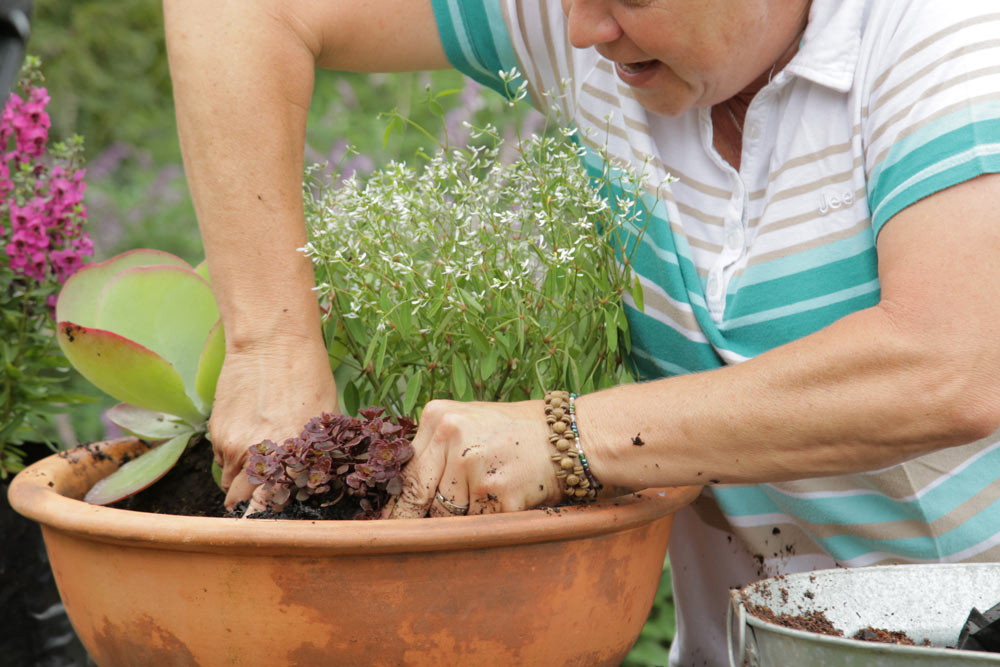 Step 4
Top with a layer of gravel mulch and water well. After that you only need to water once a week.
Step 5
Feed once a week with a liquid fertiliser to keep the plants in top shape.
The plants
Kalanchoe thyrsiflora
A succulent perenniall that does not require much attention in a sunny dry garden.
Sedum tetractinum 'Coral Reef'
This drought-tolerant plant has attractive green foliage that turns reddish bronze in autumn.
Gazania
These come in a range of brightly coloured daisy-like flowers that bloom for long periods and do well as a water-wise groundcover.
Euphorbia 'Diamond Frost'
A pretty, delicate-looking plant that is tough as nails, 'Diamond Frost' requires little water and will do well in sun or shade.