To celebrate spring and inspire you to play with colour, we spent a happy, flower-filled afternoon in the garden, planting up a storm of perennials and annuals mixed together in a large container.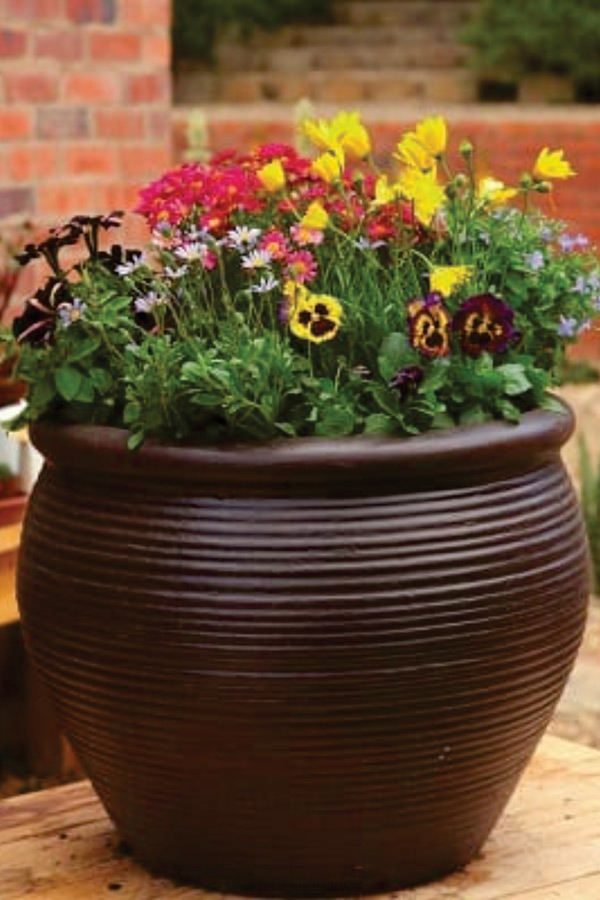 We Used
Argyranthemum Frutescens 'Madeira Cherry Red'
Osteospermum 'Voltage Yellow'
Felicia 'Felina Blue'
Lobelia 'Hot Water Blue'
Petunia 'Pinstripe'
Calibrachoa 'Cabaret Orange'
Pansy 'Cats Light Blue'
Pansy 'Fizzy Lemonberry'
Our Container Champions
Osteospermum 'Voltage Yellow'
A unique, clear yellow variety.
Full, compact plants with flexible stems and a low, spreading habit.
Flowers from autumn through winter to spring and is sun-loving.
Perfect for hanging baskets, containers and landscaping.
Argyranthemum Frutescens 'Madeira'
There are four colour variants in the Madeira range of daisy bushes from violet-pink, cherry red, deep-red and deep-pink.
They are easy to grow plants with a compact, well-branched habit, height 35cm to 45cm and spread 40cm to 50cm.
Free-flowering from late winter to early summer and need to be dead-headed regularly.
deal for containers and mixed borders in full sun.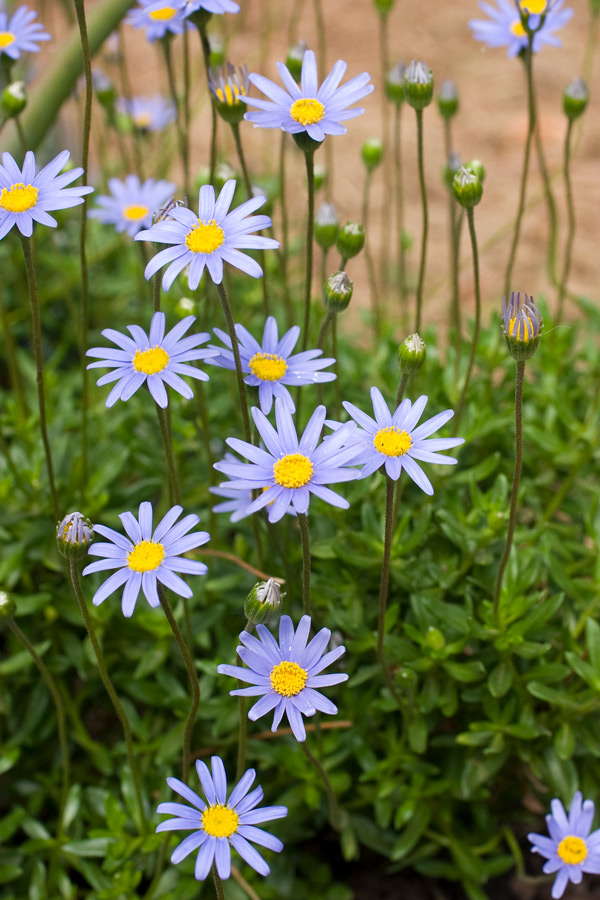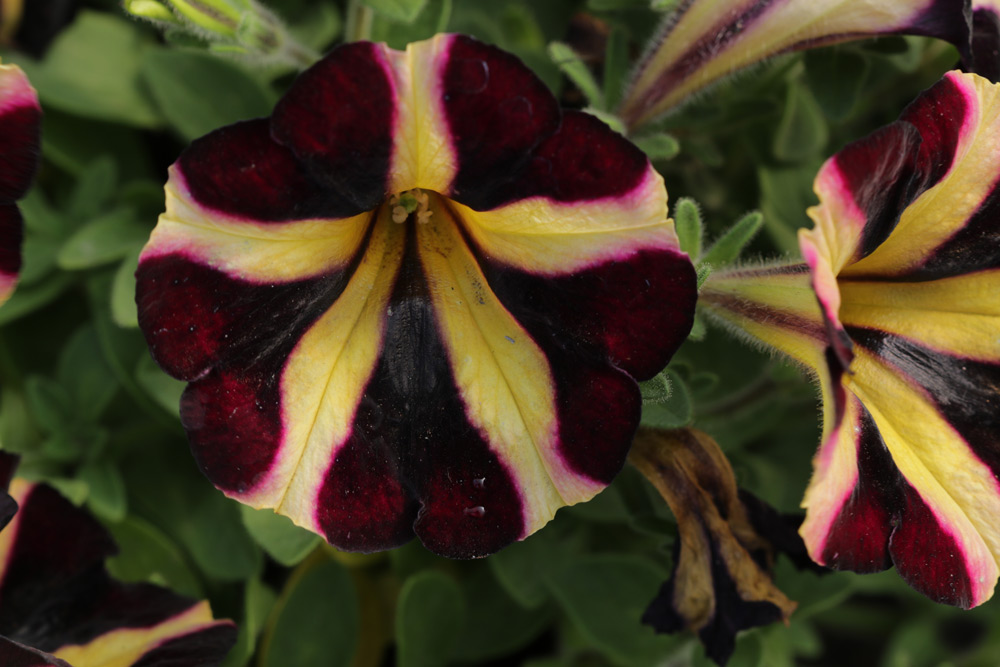 3. Osteospermum 'Voltage Yellow''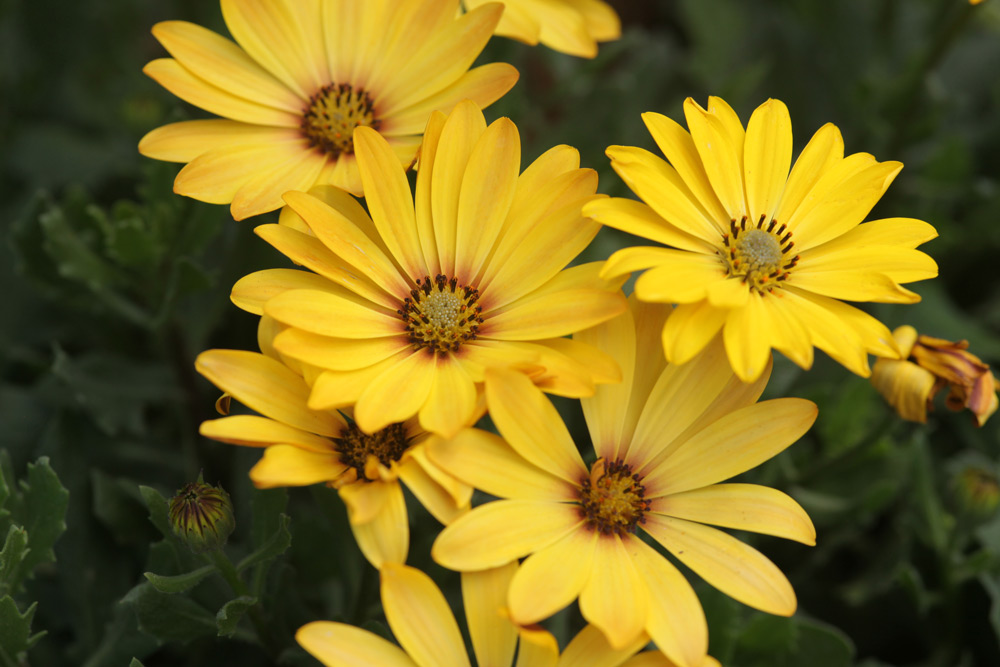 4. Argyranthemum Frutescens 'Madeira Cherry Red'