Call it a braai, call it shisa nyama, there's nothing South Africans love more than throwing meat on a fire. And the purists believe the ultimate braai comes down to the wood. There are two kinds: hard and soft wood.
HARD WOOD
Hard wood is considered the best for braaing, because its density and low moisture content mean it produces a higher temperature over a longer cooking time. Hard wood is also easy to light and makes less smoke.
KAMEELDORING
To many braai aficionados, this very dry, heavy wood is the king of braai. Popular in the Western Cape, Kameeldoring grows in arid climes, so it has the lowest moisture levels of any of the hardwoods. It gives off a musky aroma.
MOPANI
Another popular choice, Mopani can be found in most of the northern parts of South Africa, as well as Namibia, Botswana and Zimbabwe.
SEKELBOS
Found throughout the country, this yellow-hued wood is a favourite among braai crowds. Sekelbos contains natural oils that add to the flavour of the meat.
BLACK WATTLE
Because it's classified as alien vegetation, Black Wattle is the eco-friendly option. Softer than other hardwoods, it produces good coals that burn long and hot, and it gives meat a smoky taste.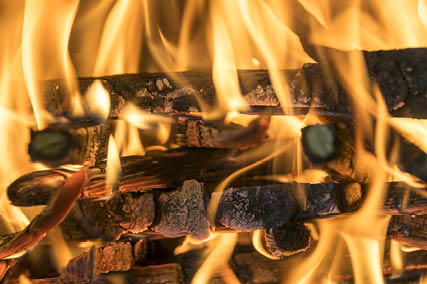 ROOIKRANS
If you're looking to add a smoky flavour to your meat, Rooikrans produces coals in around 40 minutes and stays hot enough to cook for up to an hour. It's a very popular braai wood in the Western Cape.
BRIQUETTES
Briquettes are another popular braai wood product – and they are especially well suited to kettle braais. Consider the Living Out range, where the briquettes are made of natural woods, harvested sustainably from invasive wild bush. They are clean burning and 100% organic and have no artificial binding agents.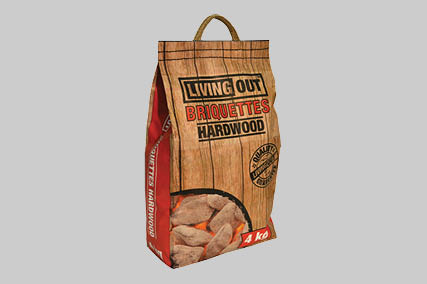 SOFT WOOD
Because of its lower density and poor coal potential, soft wood doesn't normally have the longevity for a long, lazy braai, unless you have plenty of it. It also tends to produce more smoke than hard wood.
PINE
Pine literally goes up in smoke – so keep that in mind when you're using it for an open braai. Its big advantage is its pleasant aroma.
BOSVELD MIX
These are the bags of mixed wood that you'll find in stores and on streets across South Africa. It's inexpensive, but it burns fast – so you may find you'll need more of it.
WINGERDSTOK
You'll find gnarled vine wood in wine-growing areas of the country. It's great for producing lots of hot coals.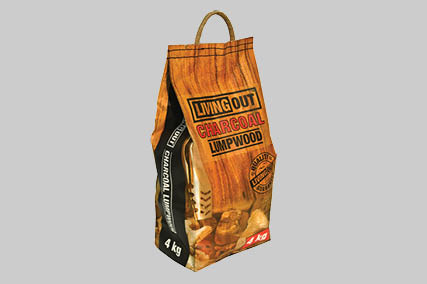 CHARCOAL
Living Out's range of 100% organic lump wood charcoal is a good option for quick, intense heat. Harvested from natural woods, this charcoal will provide long-lasting coals for your braai.