Beware of these fake adverts doing the rounds!
1. Cash Loan Scam
Criminals are using this time of the year and the current economic climate to exploit Builders customers through consumer fraud schemes (and / or transactions) and use Builders stores to make illegally gained money appear to be legitimate.
Managers, please share with all Team Members that don't have access to email and discuss in Team Meetings
What is the scam?
We have been informed of a new scam where customers are defrauded of R 500.00 in cash after paying it as an "insurance fee" for personal "Builders" loans of R5000 –R 25000.
The letter on the right is the loan agreement communication that scammers are sending out to potential customers.
The letter has our logo plagiarised and placed on the left side (incorrect placement).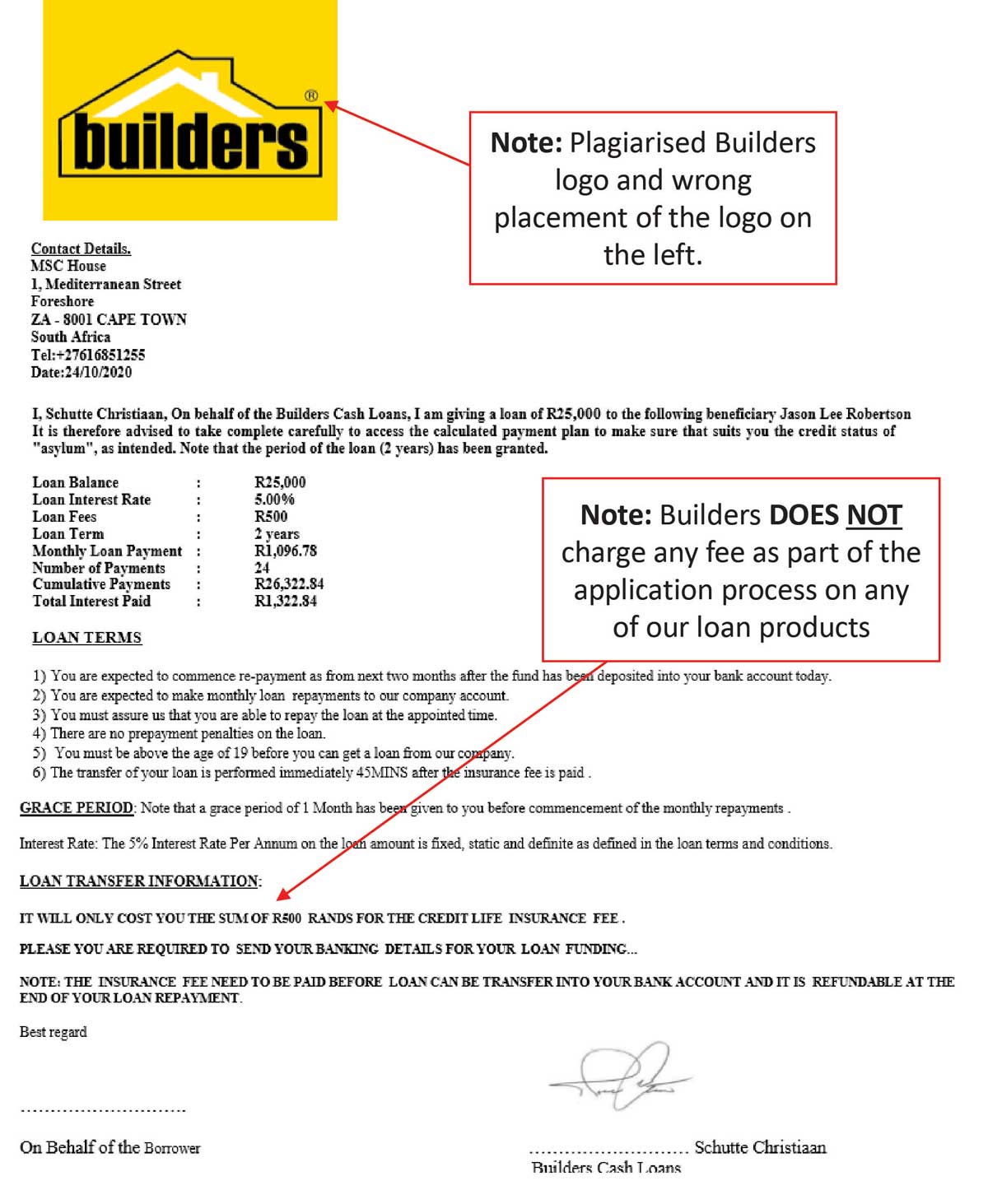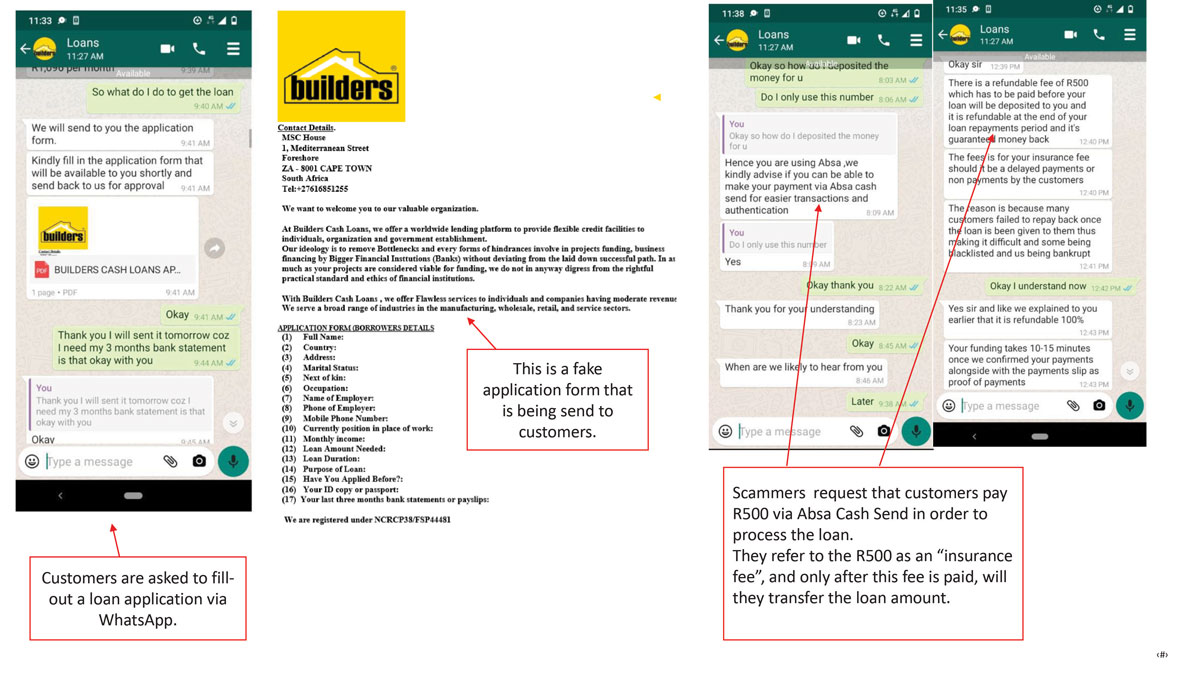 What to look for:
Builders does not require a fee from customers for any loan products currently offered by the business.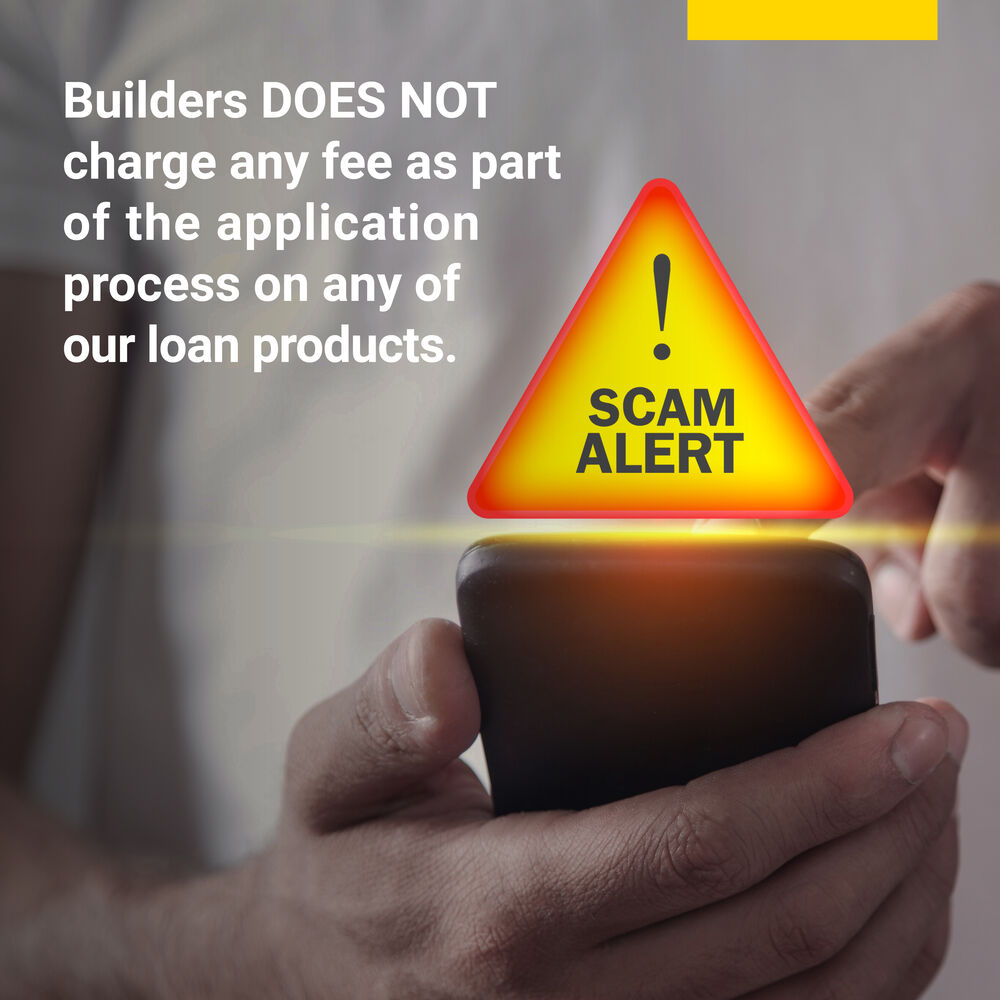 2. Job scam
Job hunters are being warned about a scam claiming that Builders is recruiting for 120 general workers.
This follows several complaints from members of the public who applied for these vacancies.
The scam involves using images from the inside of a Builders store and of Builders staff members.
Members of the community are informed that the advertisement is false and to avoid sharing it.
We encourage people to look out for the following when applying for jobs:
Contact details – Legitimate jobs usually have corporate emails or other ways of contacting the company.
Use of logo / other intellectual property
Payment – If one is asked to pay for a job application, this should be a red flag indicating a scam. All Builders applications are free.For more information on jobs available at Builders visit Careerjunction and the Massmart LinkedIn page.