Dirty windows can be so irritating – especially when you're trying to admire your view and they're covered in greasy little fingerprints. Get your glass clean of dirt, grime, fingerprints and everything else with Clean Day Glass Cleaner.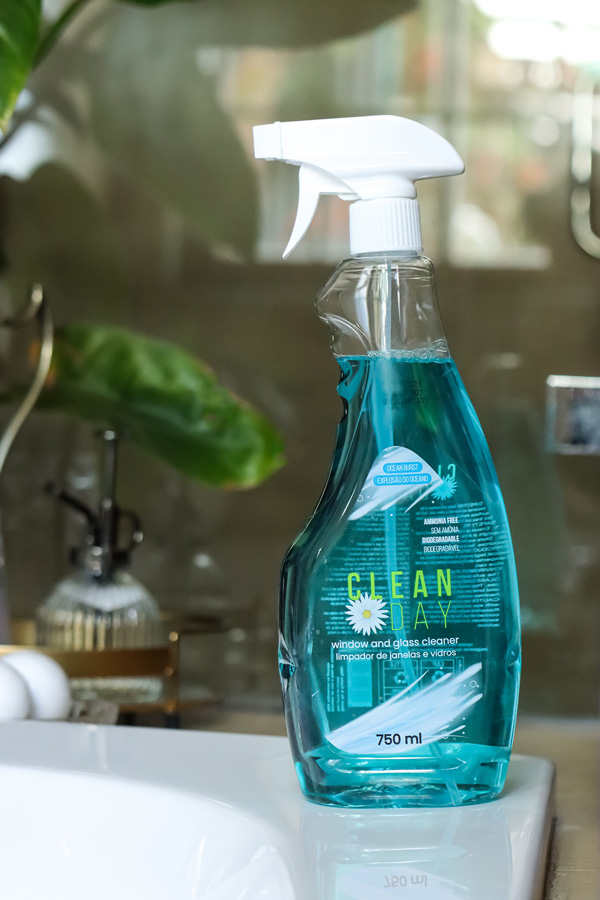 The old-fashioned way of cleaning windows is with newspaper, which might seem to work but also causes tiny scratches on the glass. That means that dirt will have an easier time holding on in the future, making for dirtier windows. That's why a specialist window cleaner like Clean Day Glass Cleaner will not only make them sparkling clean, but will also keep them clean for longer.
Clean Day Glass Cleaner has been formulated to lift dirt and grime and then quickly evaporate, leaving a shiny clean and streak-free finish, perfect for windows or any other glass surface. As a bonus feature, the Clean Day Glass Cleaner can be used on just about any super-smooth surface that attracts fingerprints: chrome, stainless steel, granite and obviously mirrors.
Using this glass cleaner is as simple as spraying it on and wiping with a clean, dry, microfibre or lint-free glass cleaning cloth. As the product is designed to evaporate quickly, we recommend cleaning a small area at a time, rather than the entire window.
As with the rest of the Clean Day range, it is ammonia- and phosphate-free as well as biodegradable.
This is just one of the cleaning products available at builders, in-store or online at www.builders.co.za.
Author: Stephen Smith