You can't skimp on cleaning and disinfecting kitchens and bathrooms, so turn to Clean Day Kitchen and Bathroom cleaners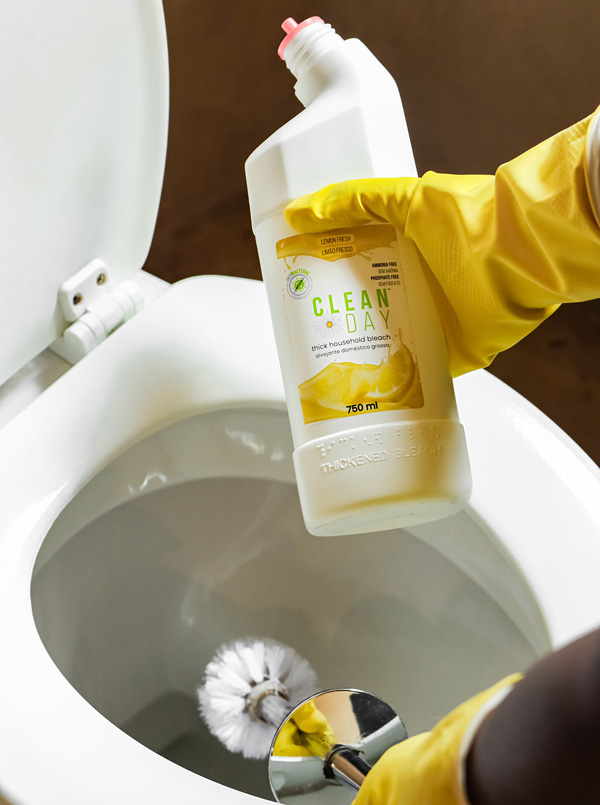 When you're turning your attention to cleaning your kitchen or your bathroom, you need to delve deeper than surface dirt and grime and get rid of the things that can make you and your family sick: mould spores, germs and everything else. To do this you need cleaners that can get the cleaning and disinfecting jobs done simultaneously.
Clean Day Thin Bleach is a powerful cleaning and disinfecting solution that can be lightly diluted and used to clean basins, baths, shower cubicles and toilets. Bleach contains sodium hypochlorite, which is known to kill the spores that cause mould and mildew, eliminating them from both porous and non-porous surfaces. The latter includes grout between tiles, which can otherwise harbour harmful agents. Clean Day Thick Bleach has similar properties but has a gelling agent that allows it to stay on surfaces longer. This is particularly effective on heavily contaminated surfaces.
In the kitchen, Thin Bleach is useful for cleaning surfaces at risk of germ contamination, such as rubbish bins and around the kitchen sink. Another useful kitchen cleaner is the Clean Day Multipurpose Cream, which contains millions of micro particles that help to scour away grime on stoves, greasy splashbacks and sinks, as well as dirty kitchen surfaces and even cutting boards. This is a powerful cleaning agent, so care should be taken not to rub too hard on metal surfaces or it can cause scratches.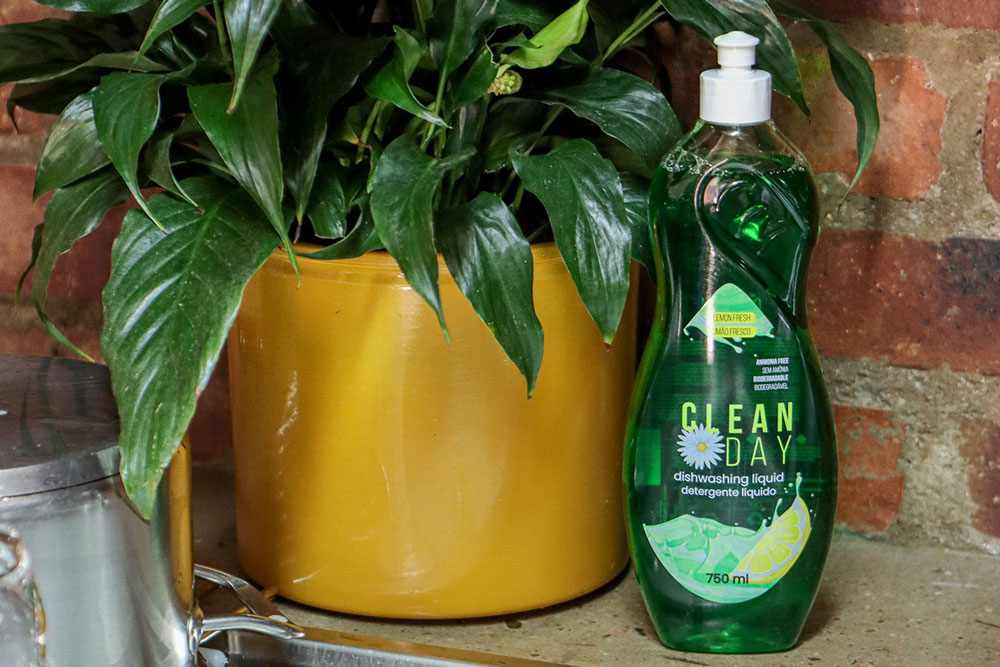 While dishwashing liquids may all look the same, many contain harmful substances and can be harsh on your crockery or on your hands. Clean Day Dishwashing Liquid, on the other hand, has been designed to be gentle on your hands but tough on grime, dissolving fats and grease to leave your dishes squeaky clean and residue-free. The dishwashing liquid is available in Lemon Fresh and Citrus Burst fragrances.
As with the rest of the Clean Day range, it is ammonia and phosphate free as well as biodegradable.
This is just one of the cleaning products available at Builders, in-store or online at www.builders.co.za.