Check out some of our favourite bathroom looks.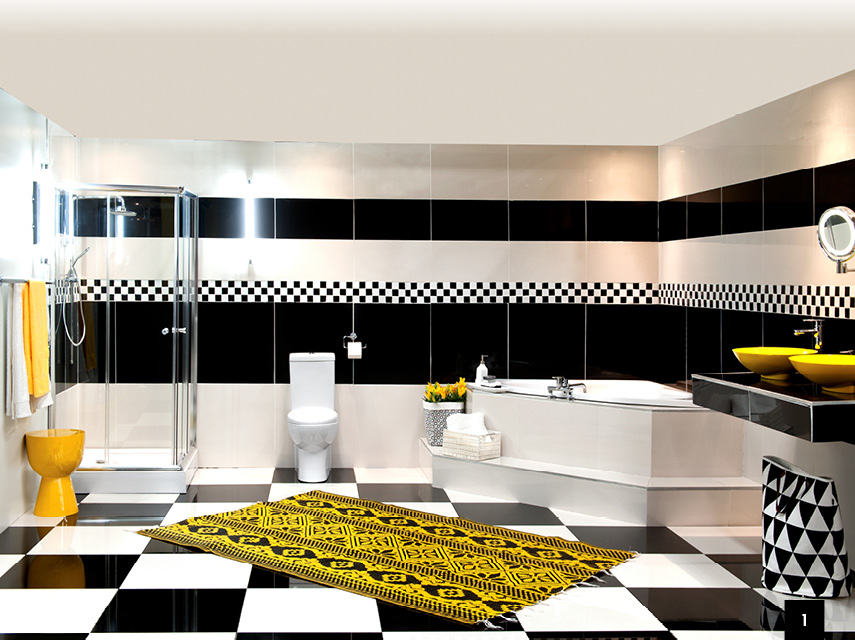 1. The retro bathroom
For those who like a dash of vintage with a modern twist. It's all about checker-board tiles and accent colour. Mix geometric patterns, triangles and checks in bold black and white and different sizes. Enhance the playful element of this look by also including geometric patterns in your accessories. Voila! You've turned your bathroom into a fun space.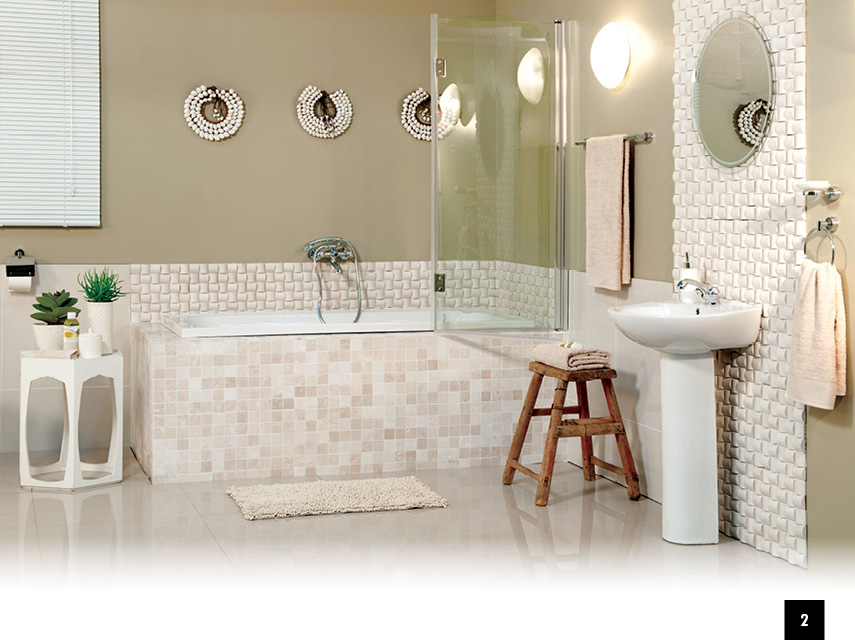 2. The minimalist bathroom
White need never be boring! Jazz it up by playing with different shades and textures. Create impact with an accent wall or a strip of tile. Combine slick, high-gloss with a textured vase. A white bathroom is a blank canvas; it's timeless and ideal for smaller bathrooms.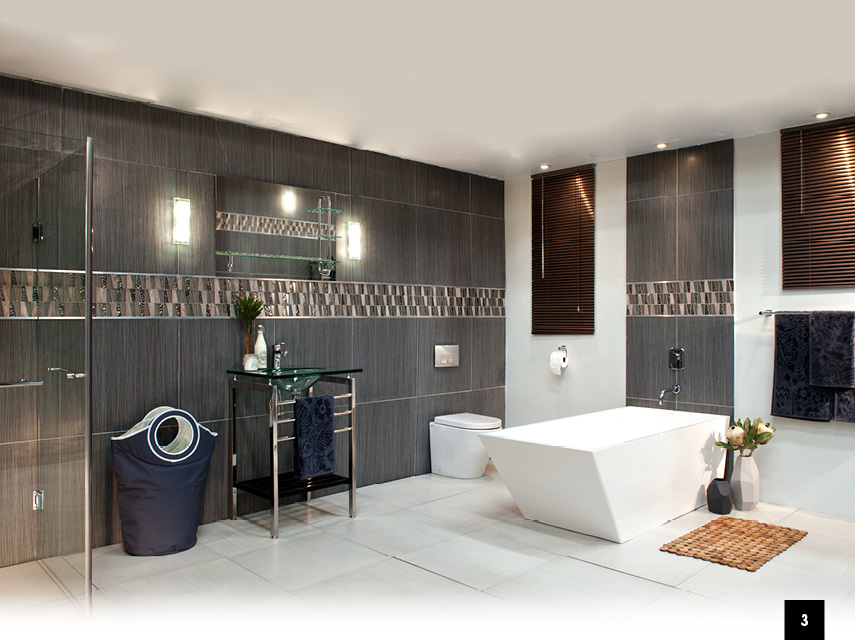 3. The trendy bathroom
Indulge your inner designer. This is all about minimal accessories but strong statement items. Choose one wall as an accent wall, cover in grey, and add in those few beautifully chosen items. This modern, stylish look with its elegant lines oozes understated luxury.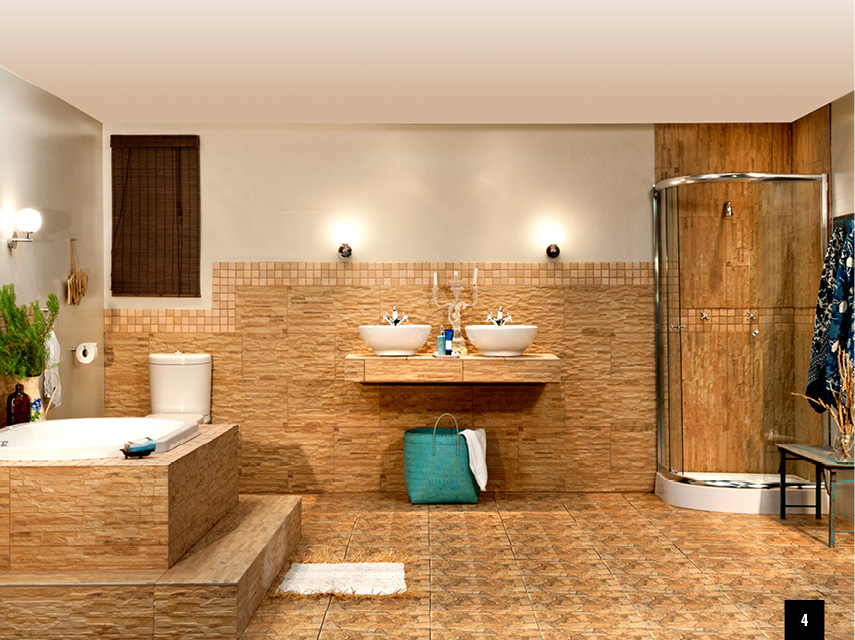 4. The earthy bathroom
This rustic Sicilian look is for nature lovers. Favouring earthy sandstone textures, it will nurture and calm you. This is all about rough textures, an earthy backdrop, natural colour accents and distressed accessories.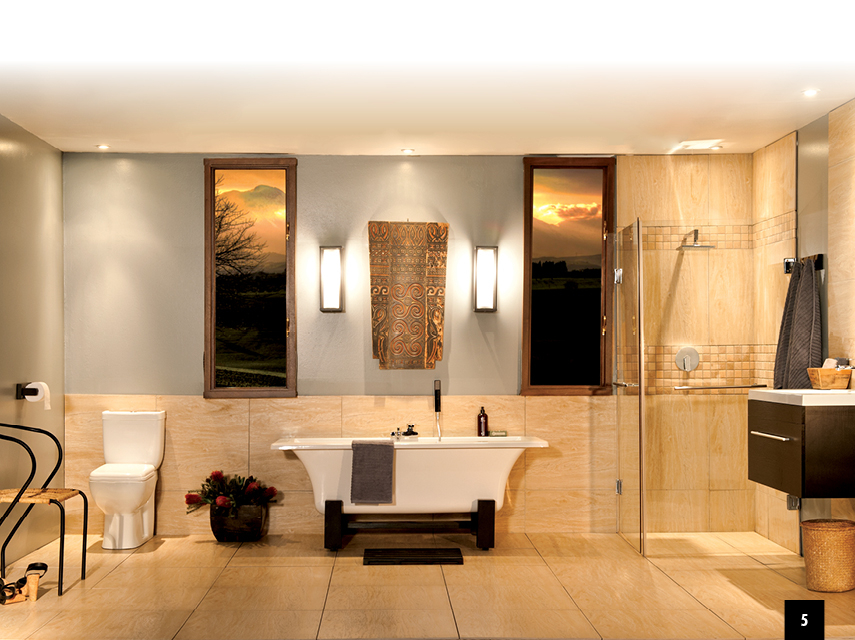 5. The natural bathroom
This dark, bold out of Africa look offers a solidly masculine but stylish feel. Think dark wood balanced with white wash-basins. Sunshine pouring through two long windows add symmetry and elegance. The nurturing, spa feel comes through strongly here.