Most people plan their bathroom around the role it has to fulfil – be it a practical space for individual needs or a luxurious retreat. We show you how to add luxury in different aspects of a bathroom.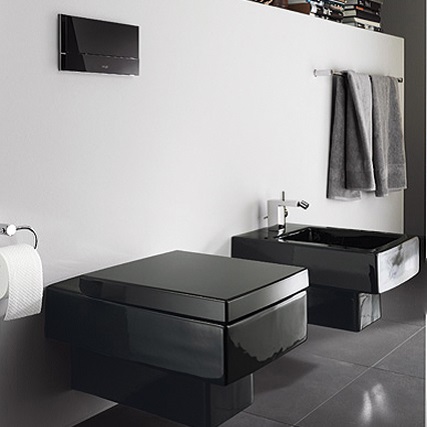 Black sanitaryware
It's out with sterile white and fine accessories and in with polished black, square shapes and chunky ceramics. This toilet and bidet, from Duravit's Vero Black range at On-Tap, certainly caught our eye. You can enhance the look with texture-rich floorcoverings, opulent materials, framed artworks and steel towel rails.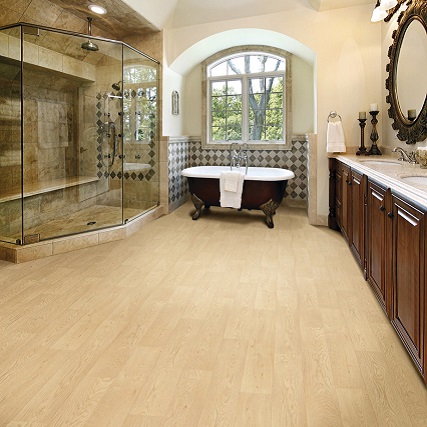 Vinyl flooring
Contemporary vinyl planks like these, Hartsfield from Belgotex, are ideal for the bathroom if you'd prefer a wood look, as real wood and laminates can't handle moisture and won't work in this environment.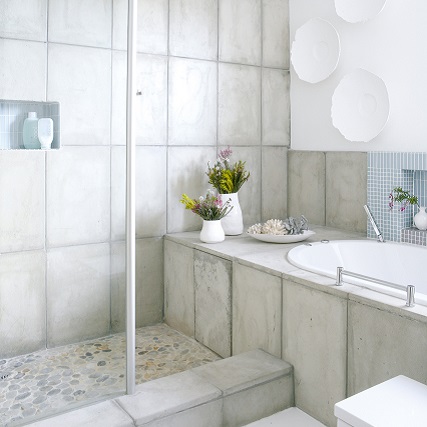 Individuality
Get this look in a 3 x 3m bathroom by adding the following; handmade cement tiles which was poured into a vibrating machine, mosaic tiles, hanging light and plates on the wall that were made of papiermâché and painted white.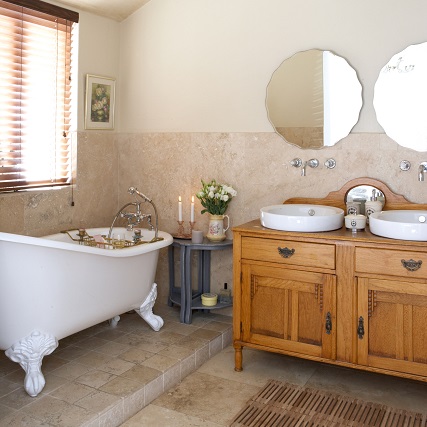 Something old and something new
Get this Victorian style bathroom in a 2 x 4m space by placing large travertine squares on the floor with smaller travertine tiles under the elevated bath and against the wall, all in the same colour. Don't forget the stand alone tub.
Walls: The space between the tiles and the ceiling features a cement screed.
Cupboard: The top of the oak cupboard was extended to accommodate two large wash basins and the legs were cut to the right height.
Console table: This is to bring in a touch of grey but it was a challenge to make it work with the white bath and wood cupboard until you bring in a yellow ceramic jug that brought the various colours together.
Mirrors: These two from were bought long before building had even started.
Mat: The duckboard feels surprisingly soft and therapeutic underfoot.
Caddy: A copper bath caddy is a must for this styled bathroom.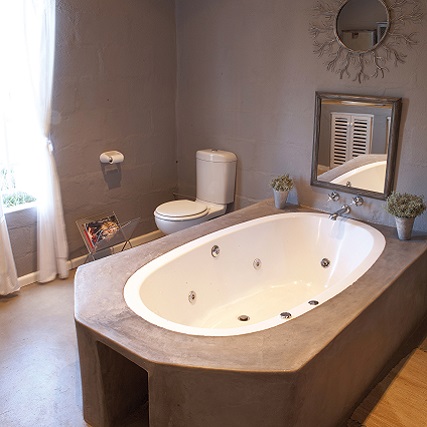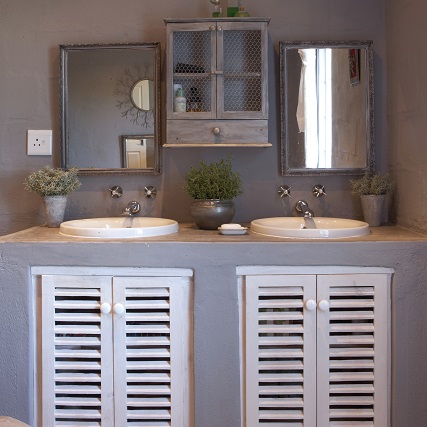 Make it your own
For this 3 x 4m bathroom, all the mirrors and frames are recycled items that were given a bit of a makeover.
Walls are a cement-coloured paint and the floors are cement.
Cupboard: The Oregon pine cupboard above the basins was originally blue; it also received a pewter finish to complement the earthy grey look.
Cupboard doors: The builder made doors from regular pine and designed them to look just like shutters.
Window treatments: You can cut up an old tablecloth with pretty lace insets to adorn the window.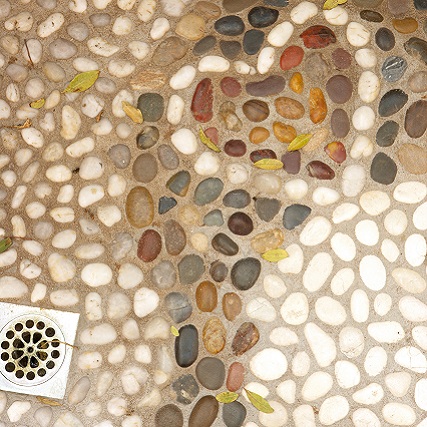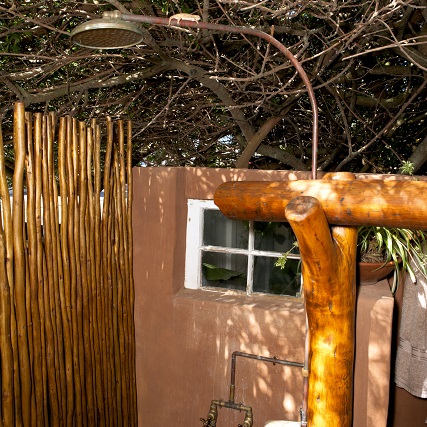 The great outdoors
Pillars: Eucalyptus poles sealed with Rubbol – it's not a varnish so it doesn't peel and just one layer is required every two to three years.
Latte: Readymade latte are available from garden centres and won't rot or become infested with beetles. They also allow you to see out from within the shower, without being visible to passersby.
Cement walls:  in Coprox, in the colour Tan.
Showerhead and taps: A red copper showerhead.
Floor: The 300 x 300mm floor is made of white pebble sheets and dark pebbles.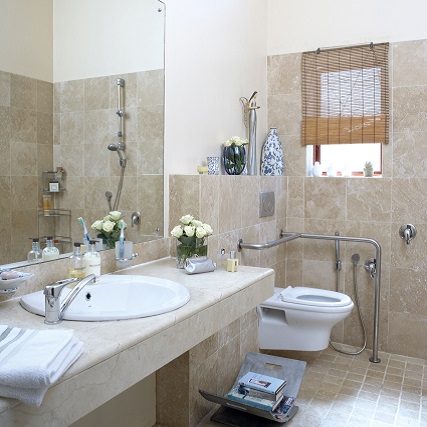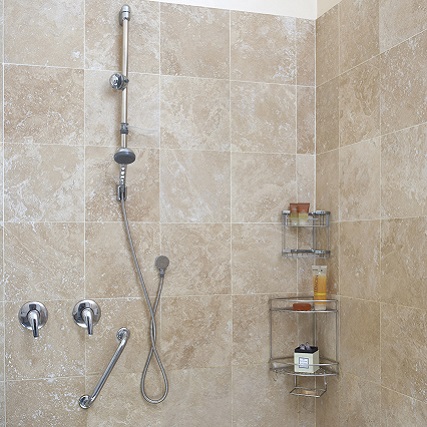 Special needs bathroom
This 4 x 5m bathroom is a special needs bathroom.
Counter: The floating marble top allows the wheelchair to slide effortlessly underneath the counter.
Taps: The taps are within easy reach on the side of the basin, rather than at the back; a mixer with a lever is also easier to operate.
Toilet: Has no lid, and does have a supporting rail alongside – and because a handset is next to it, the toilet roll holder has a lid to keep it dry.
Magazine holder: It took a while to find just the right one – low and wide enough so books can be picked up with ease.
Shower: An open shower is the obvious answer, as the wheelchair needs to move in and out easily. The showerhead's height is adjustable, allowing easy use for the able-bodied and disabled.
Credits
Referenced from Gallo Images / Home Magazine