Builders understands that customers are looking for solutions and value-for-money. This is why our products are made and selected with our customers in mind. We are constantly looking for innovative ways to supply products of the best quality.
Here is what makes our cement stand out from the rest: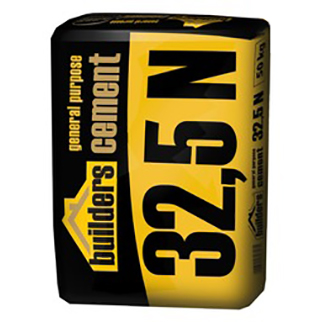 Cement the value
We pride ourselves in supplying 32,5N cement. Our everyday low price cement retains its high strength over a longer period of time because it is 32,5N and not 32,5R. R class cement generally refers to more of a blended cement that has lower strength over time.