With a refreshing colour injection, the Naudés created the perfect play zone for their children.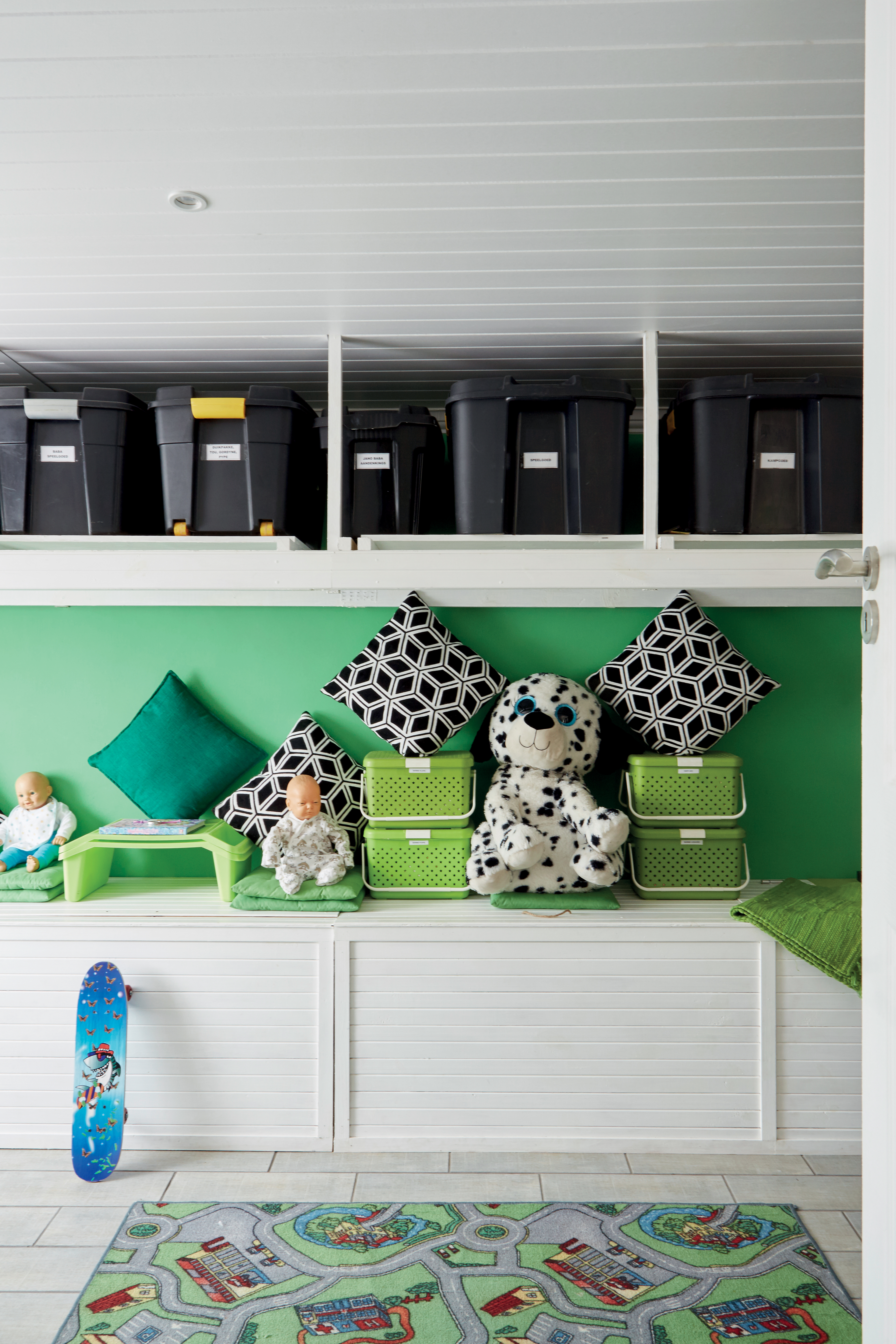 Storage
Storage is important in a playroom; smaller containers in the crates with labels like 'Barbie clothes' and 'Cars' and the built-in kists are used to sort and stash items.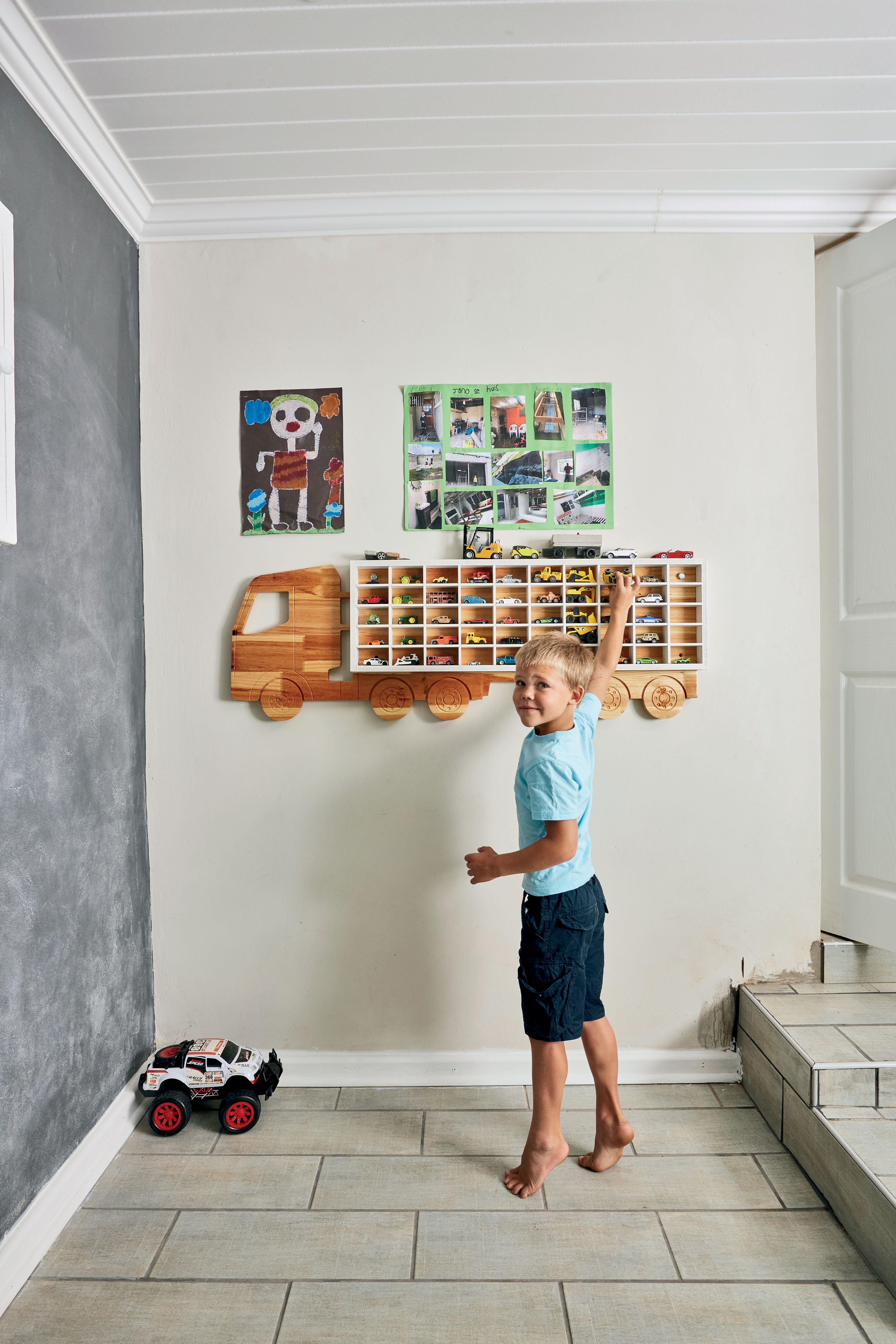 Who lives here?
Sometimes, all it takes is a splash of paint to freshen up a 'stale' space. Marelie Naudé decided to revamp her kids' play area with a refreshing colour injection. The only problem? They didn't really have one! Marelie and John-Smit's home, which they bought three years ago, ticked all the right boxes with schools nearby and an outdoor area big enough for energetic children, but the actual house was on the small side. There was no space for a dedicated playroom, resulting in a house cluttered with toys. "The children and I had many arguments about tidying up before bedtime," says Marelie. The Naudés love to entertain, but when other kids stayed over they couldn't get to bed without navigating a bedroom floor that looked more like an obstacle course! With space as their main motivation, this creative mom and dad converted a single garage previously used for storage into a spacious playroom.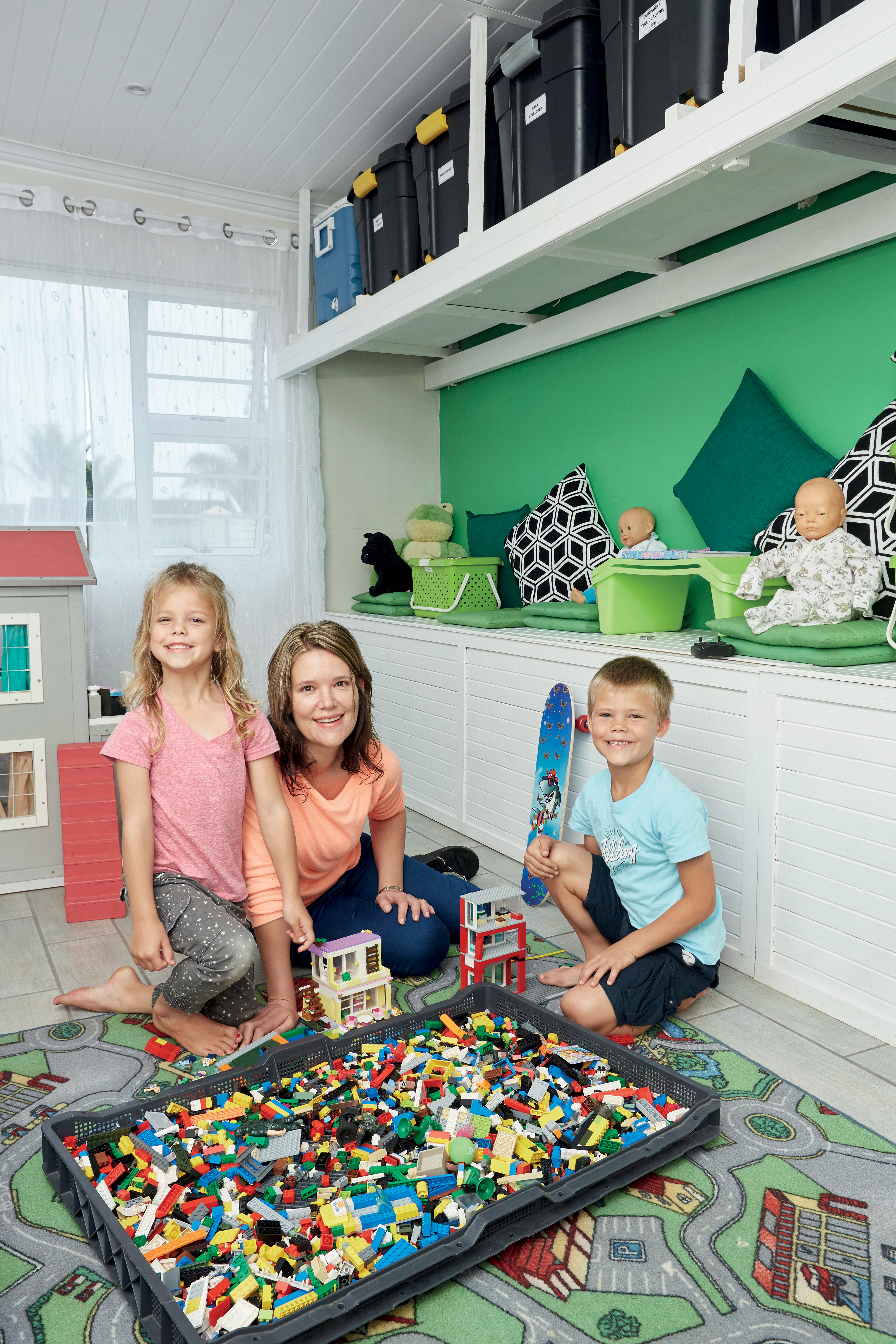 Playroom gets a green light
Marelie wanted to create an area in which the kids feel free to explore their creativity and let their imaginations run wild – and she did just that with paint and clever accessories. While two walls remain white, Marelie has used Dulux Acrylic PVA in Grecian Garland 1 under the shelves. "I love the idea of a green playroom because it's such a fresh colour and it works equally well for a girl or boy," she says. Marelie is a firm believer in the influence of colour on the atmosphere of a room. "I think green is a very lively, happy and fresh colour," she says. "I also have a red room, a turquoise room and a grey room in my house and all of them make me feel something different. If I feel cold and lonely, I retreat to the red room. If I feel hot or overwhelmed, I go to the turquoise room."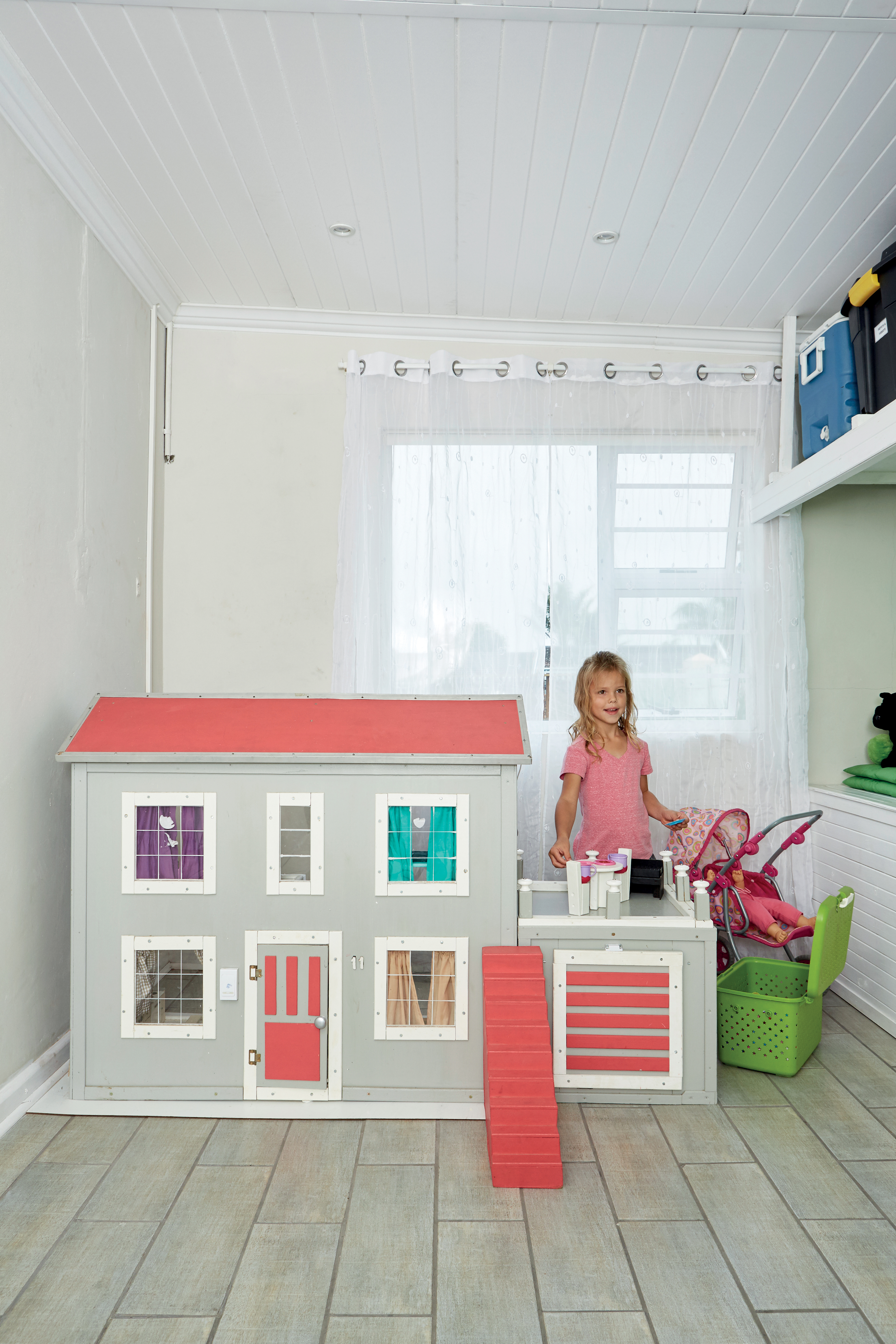 The fun details
Another wall has been coated in blackboard paint – perfect for a playroom where little ones can enjoy a game of "teacher and class". In this new space, playtime doesn't have to come to an end: Jano and Liné can just leave things as they are and get stuck into previous adventures the following day. As the children grow, the room will be converted into a teenagers' den with "a TV, a PlayStation and a few sofas," says Marelie. "Later, we can convert it into a granny flat."
Marelie's dad, Pieter Wessels, made the doll's house and it was furnished with detailed furniture and accessories made by Marelie's mom, Tilla.
Credits
Referenced from Gallo images / Home Magazine