Ready to add more personality to your living spaces? Here are some exciting ideas…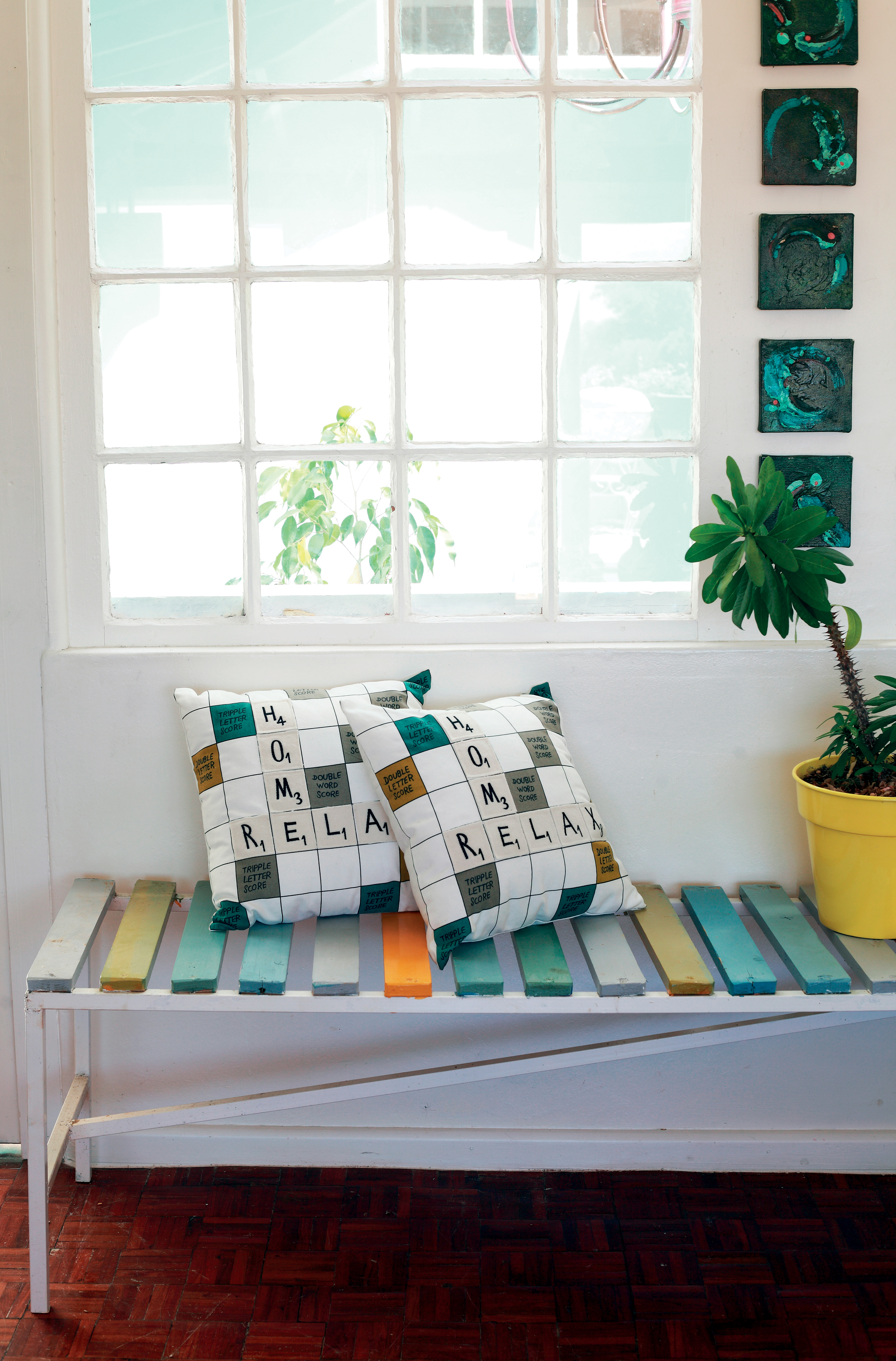 The benchmark
Put leftover paint to good use and create a charming multi-coloured bench like the one we spotted at Sky View Manor in Stellenbosch. The subtle colours have transformed a simple piece of furniture into a unique style statement.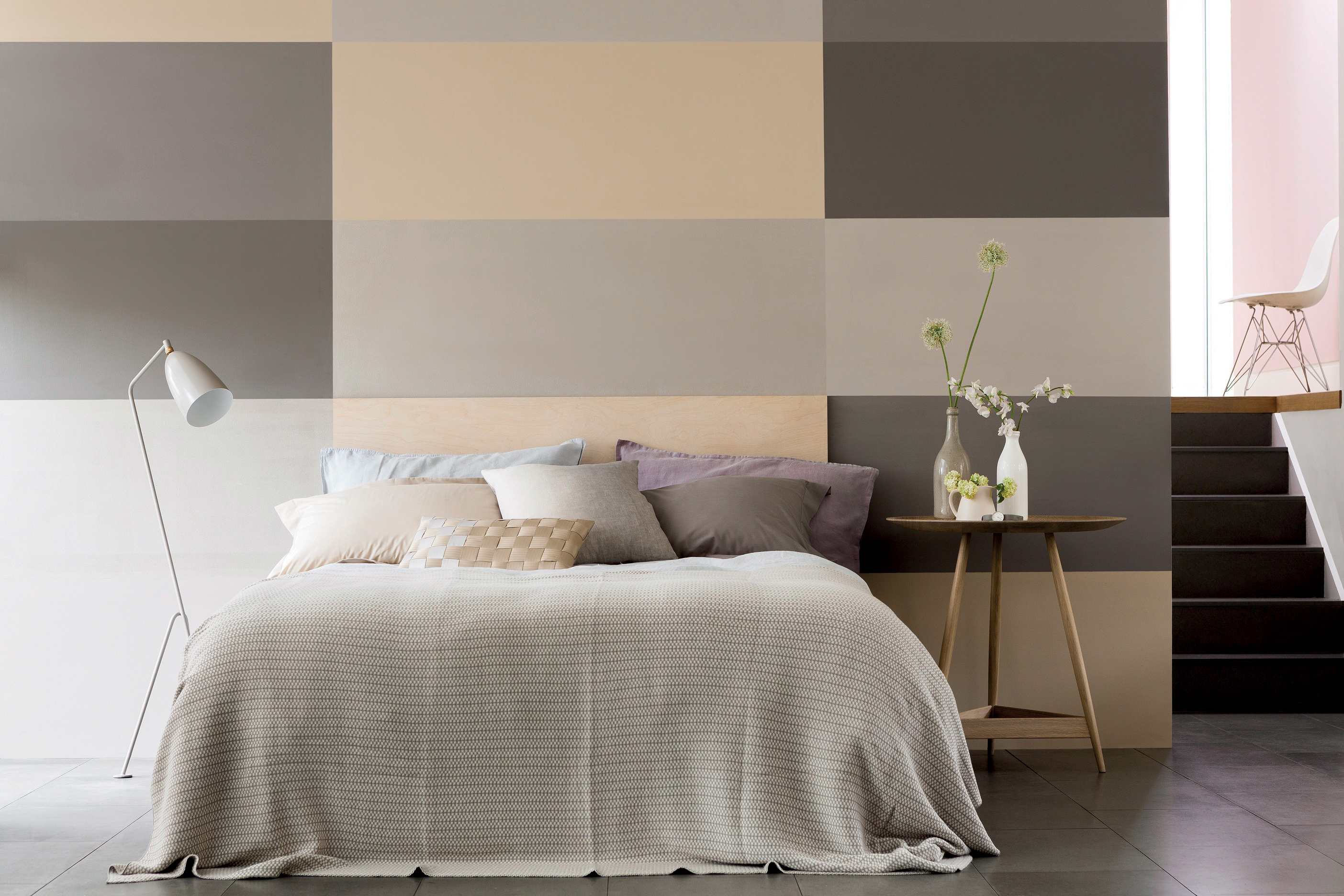 Grey Area
Use a colour-blocking technique to make a headboard blend into the focal wall behind it. Create the look using a sheet of inexpensive plywood as a headboard to protect the wall and adding a lick of paint. Block off sections of the wall in the same size as the headboard and then paint them in the shades of your choice.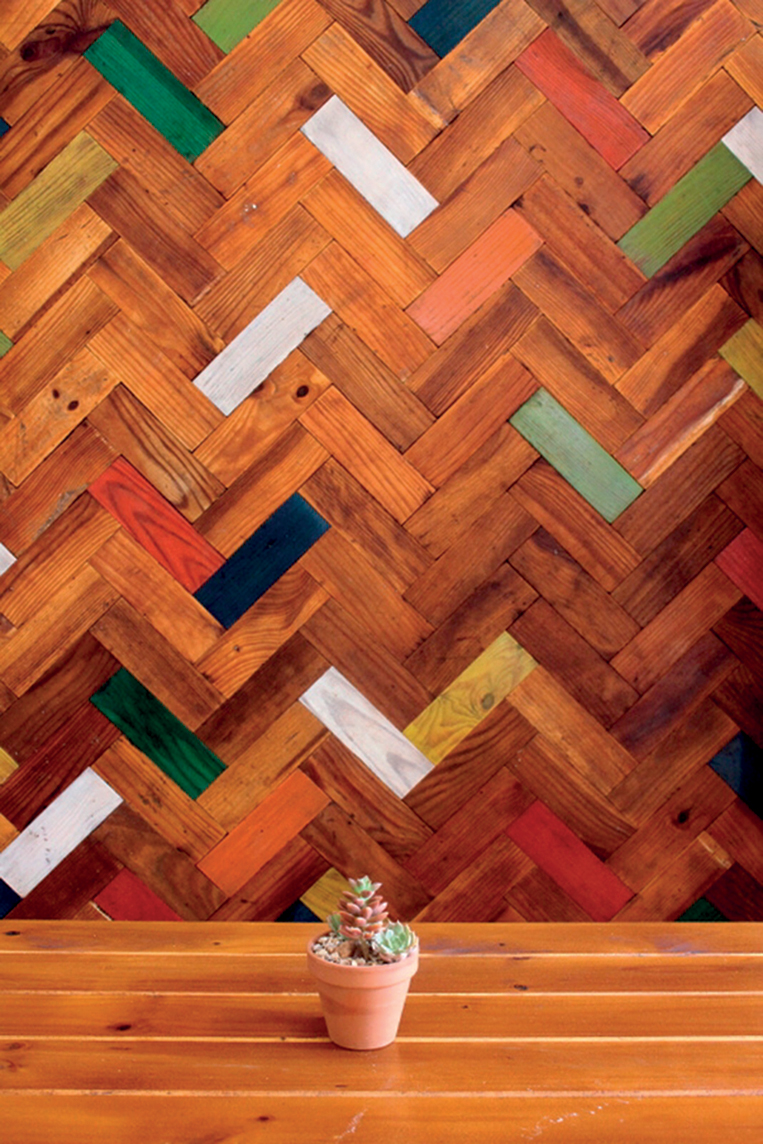 Off the wall
Known for its gorgeous vintage décor, A Touch of Madness restaurant in Observatory, Cape Town has clad one of its walls with reclaimed parquet flooring. The effect of the herringbone pattern, combined with the odd painted block here and there, makes for a striking focal wall.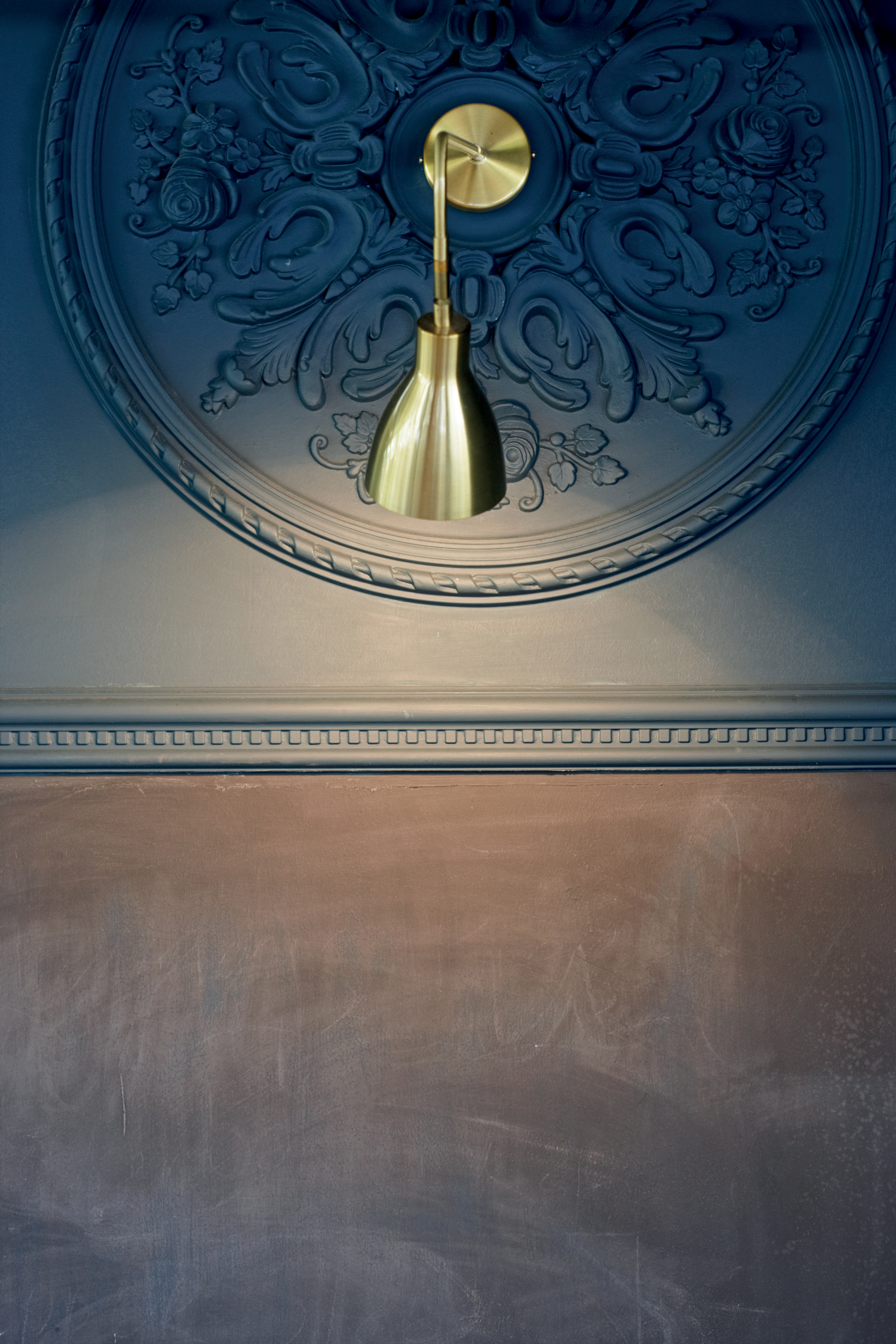 A rosy outlook
Polyurethane ceiling roses have been used to add wonderful texture to a wall in the Ou Meul Bakkery at Willowbridge in Bellville, creating the perfect surround for a custom-made golden wall sconce. Affix the rose as you would for a standard ceiling application using glue and then have fun adding your favourite colours.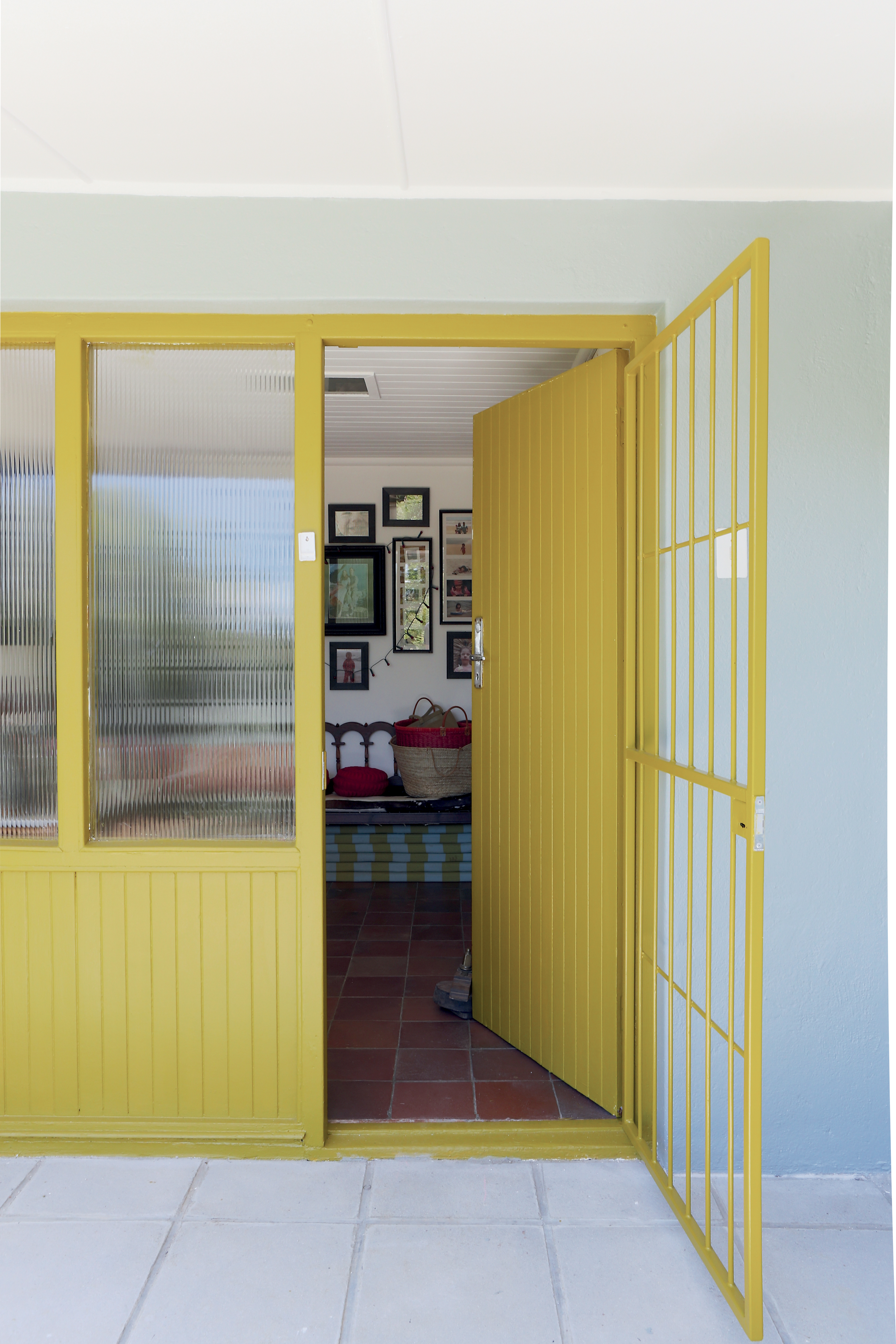 You are my sunshine
Security gates are a necessary evil but they can be cleverly disguised by painting them the same shade as your front door. Go for broke and choose a bold colour like this bright, cheerful yellow. For a similar hue, try Dulux Delhi Bazaar 6.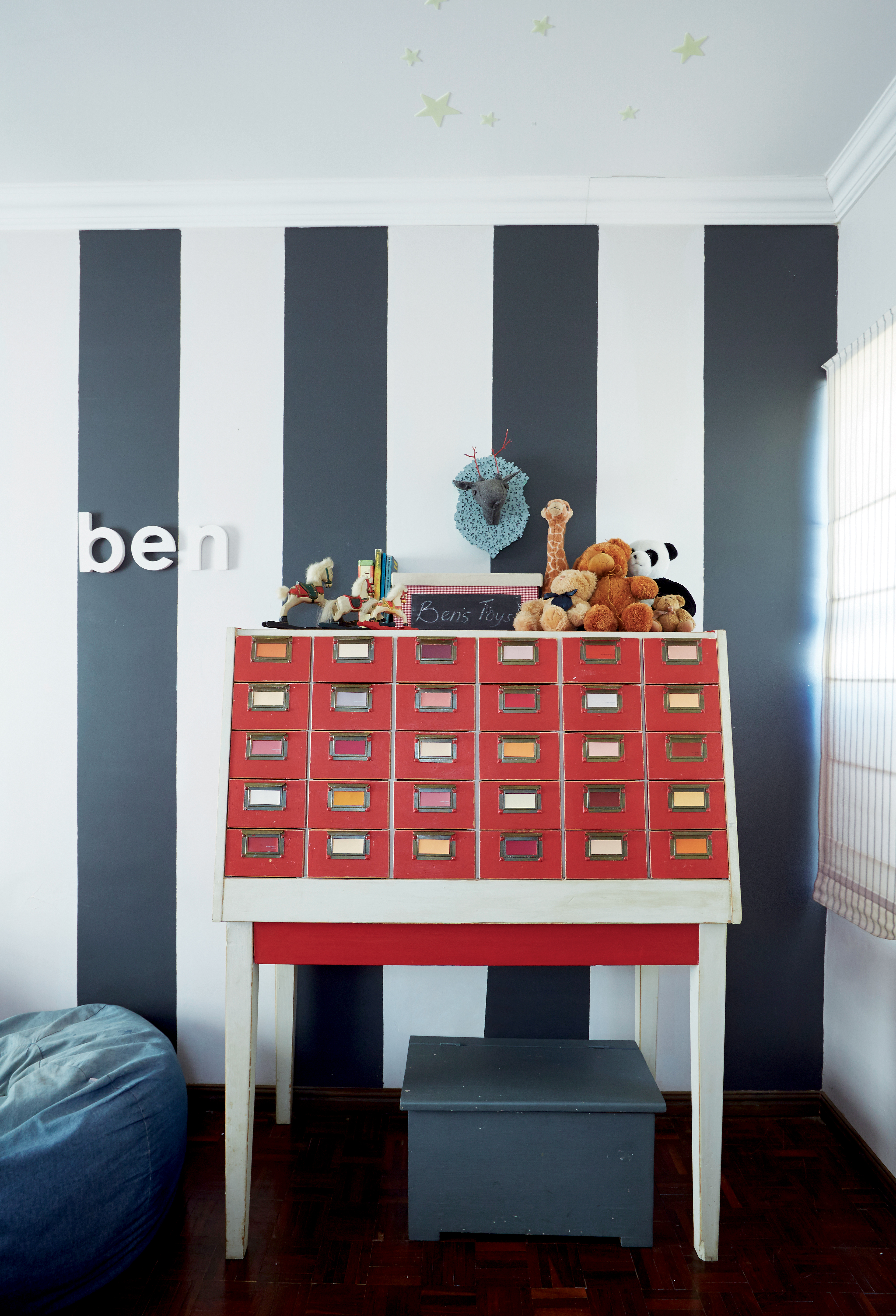 Treasure Chest
This library index cabinet in eight-yearold Ben Vogel's bedroom mainly serves as storage space for his shoes and socks, says his mom San-Marié. "But this is also where he hides all his little treasures," she adds. "I often find a shiny stone, an interesting leaf, a sweet or a Lego hero in there." San-Marié painted the formerly drab and battered cabinet red when Ben was an infant. "Together with the black-and-white stripes, this colour works well in a boy's room," she says.
Psst! Cut out paint sample cards and paste them inside the metal frames on the outside of the drawers to add some contrast – then write on each one with a koki pen to indicate what's inside.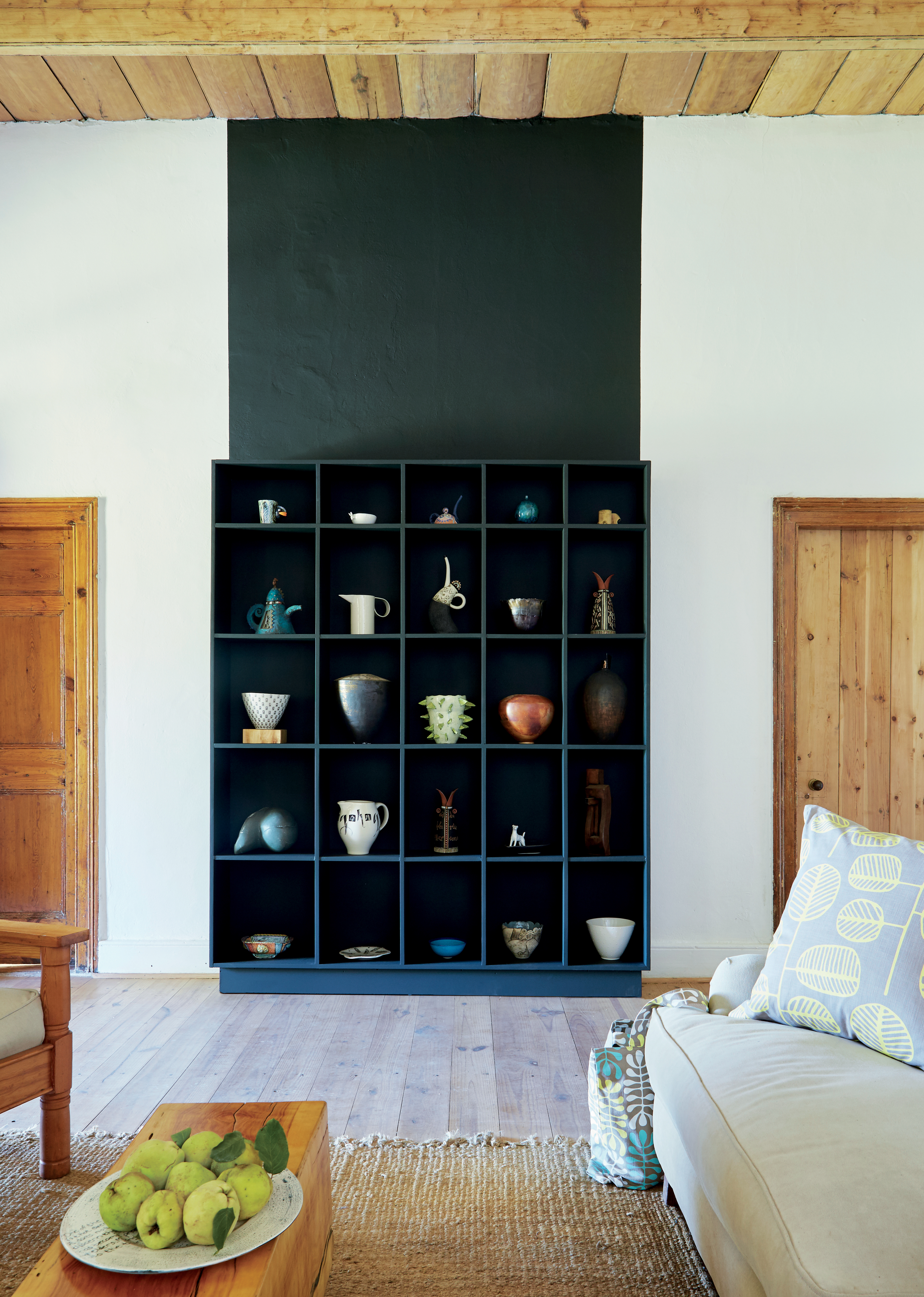 Broadband
In Heleen and Karel de Haas's lounge in their Karoo farmhouse, a band of black behind a display cupboard painted in the same shade is modern and fresh. It complements the beautiful wooden floors too, adding a contemporary touch. Painting just one section of a wall in a dark colour, instead of the entire surface, is a clever way to pull a large space together while also creating an eye-catching focal point.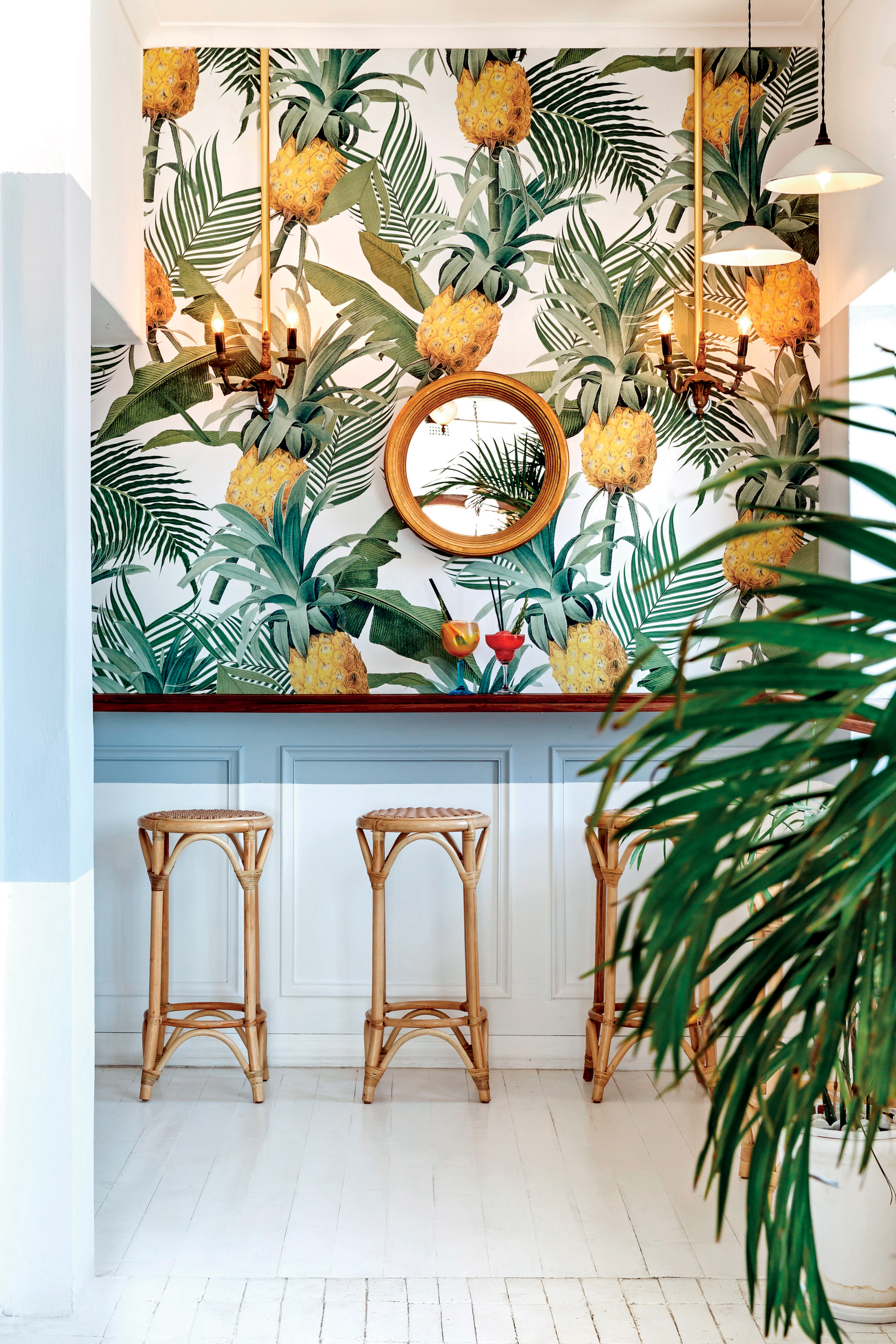 Island Style
La Parada Del Mar restaurant and bar in Camps Bay, Cape Town features a broad strip of blue-grey on its white walls, both inside and out – a clever décor device that you can easily recreate at home instead of painting a solid focal wall. "Initially, the painted stripe was only used on the exterior, wrapping around the entire building, but we soon realised something was missing on the crisp white walls inside," says interior designer Simone Biggs. "We decided to continue the effect in the interior to better connect the spaces." If you like the colour, consider Dulux Steel Symphony 4.
Credits
Referenced from Gallo images / Home Magazine