This clever project keeps your veggies safe from pests and raises them for easy planting and harvesting.
Materials you will need:
Trowel
spade
drill
15 mm drill bit
22 mm speed bit
staple gun
staples
200 common bricks
3 bags cement
8 bags stone
4 bags river sand
6 bags building sand
2 x 2000 mm lengths of timber
75 x 50 mm roofing timber
6 Hilti screws
5 x 4000 mm lengths of 20 mm conduit
9 self-tapping screws
Shade cloth ± 2200 x 4200 mm
Twine
Potting soil, compost and bonemeal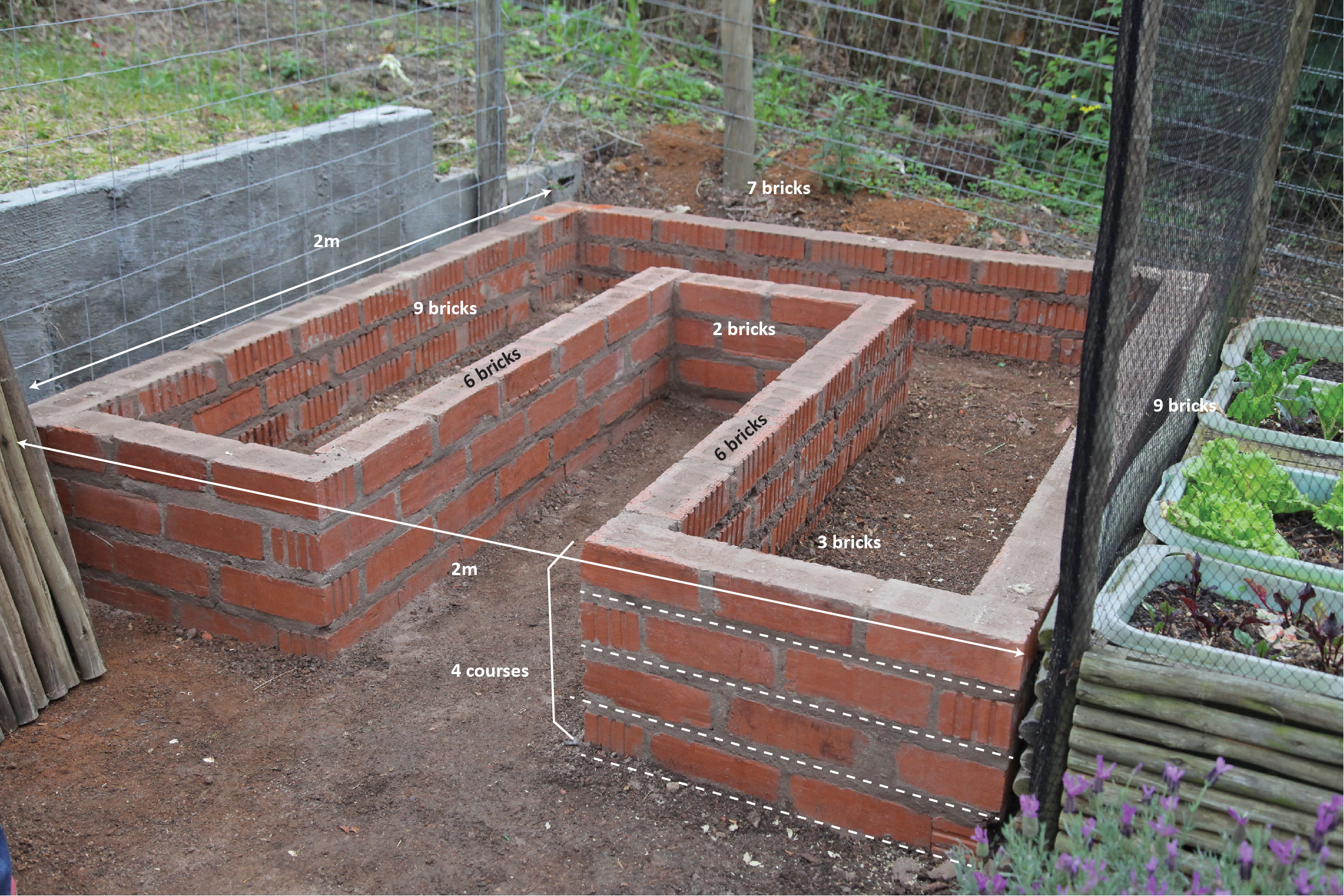 Step 1
Use the diagram to mark out the area for your raised veggie garden. Dig a foundation 100 mm deep x 150 mm wide in a U-shape following the brick line in the diagram. Use a mixture of 4 parts stone, 2 parts river sand and 1 part cement mixed with water to fill the trench. Keep it covered or moist for three days to cure.
Step 2
Build four courses of wall with the bricks and a mixture of 3 parts building sand and 1 part cement with water for the mortar. Leave it to dry. See the diagram for a brick count.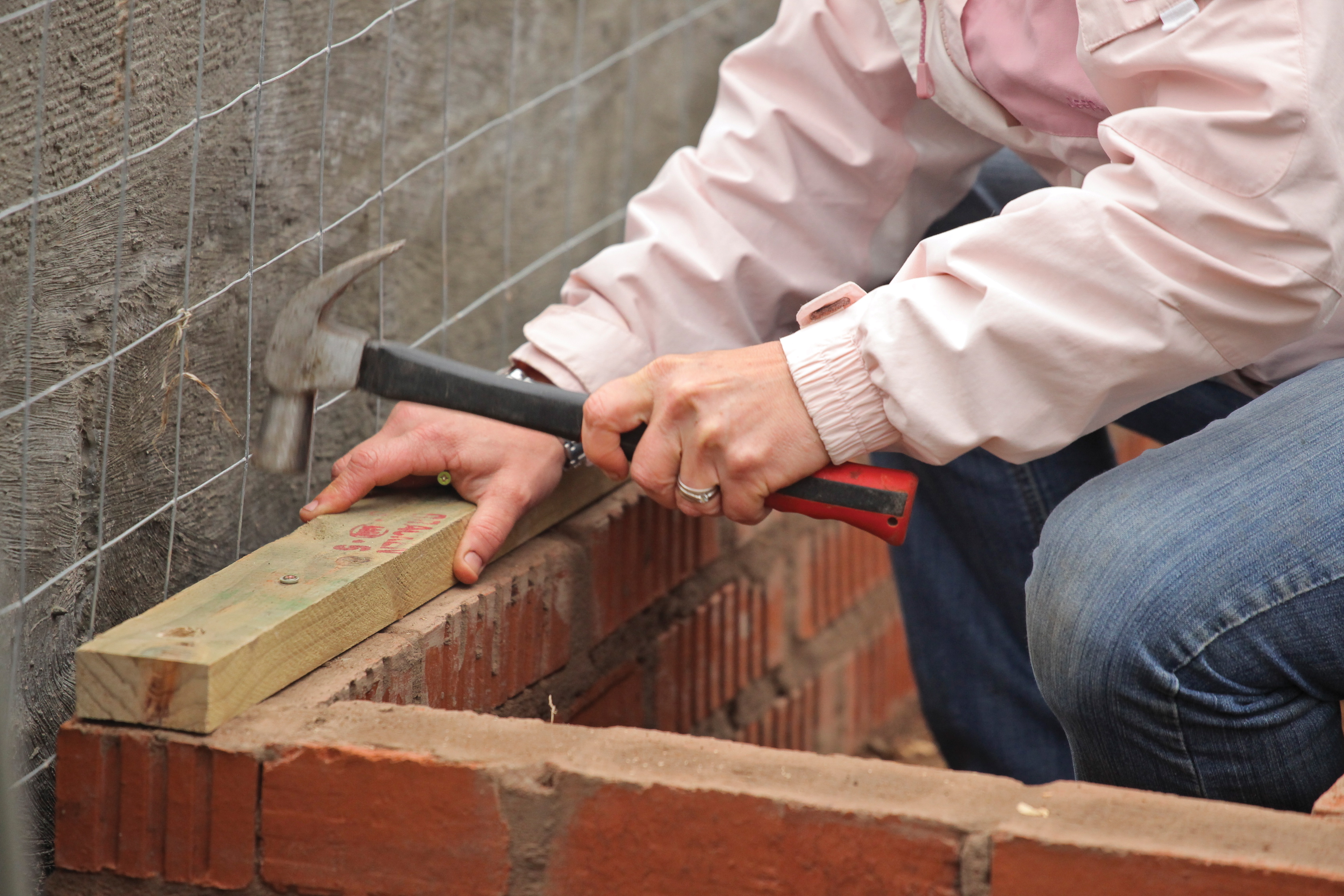 Step 3
Attach the roofing timbers to the sides of the brickwork using three Hilti screws per piece of timber. Use an impact drill with a 15 mm drill bit to drill the holes for the screws.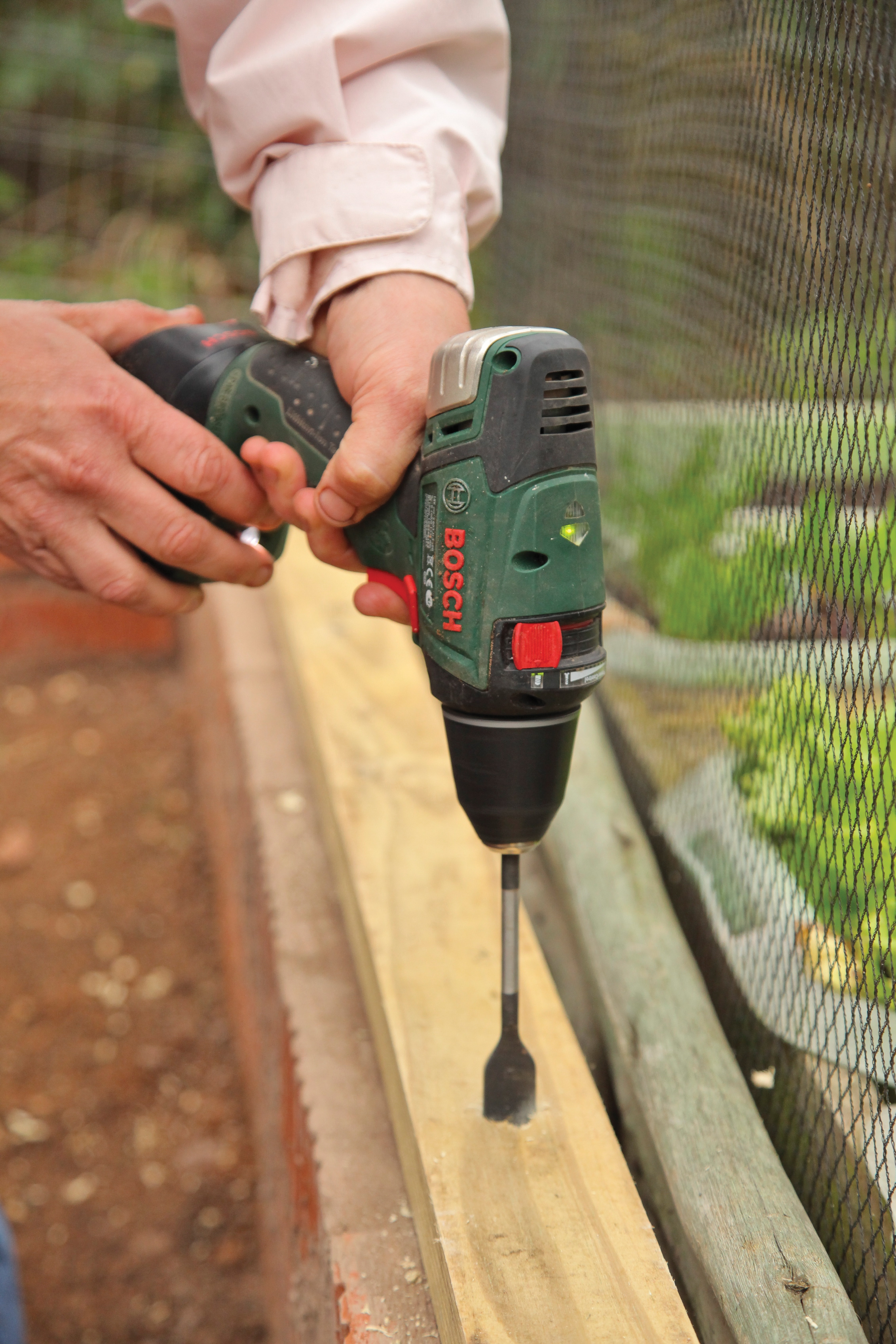 Step 4
Using a 22 mm speed bit, drill three holes in each piece of wood an equal distance apart.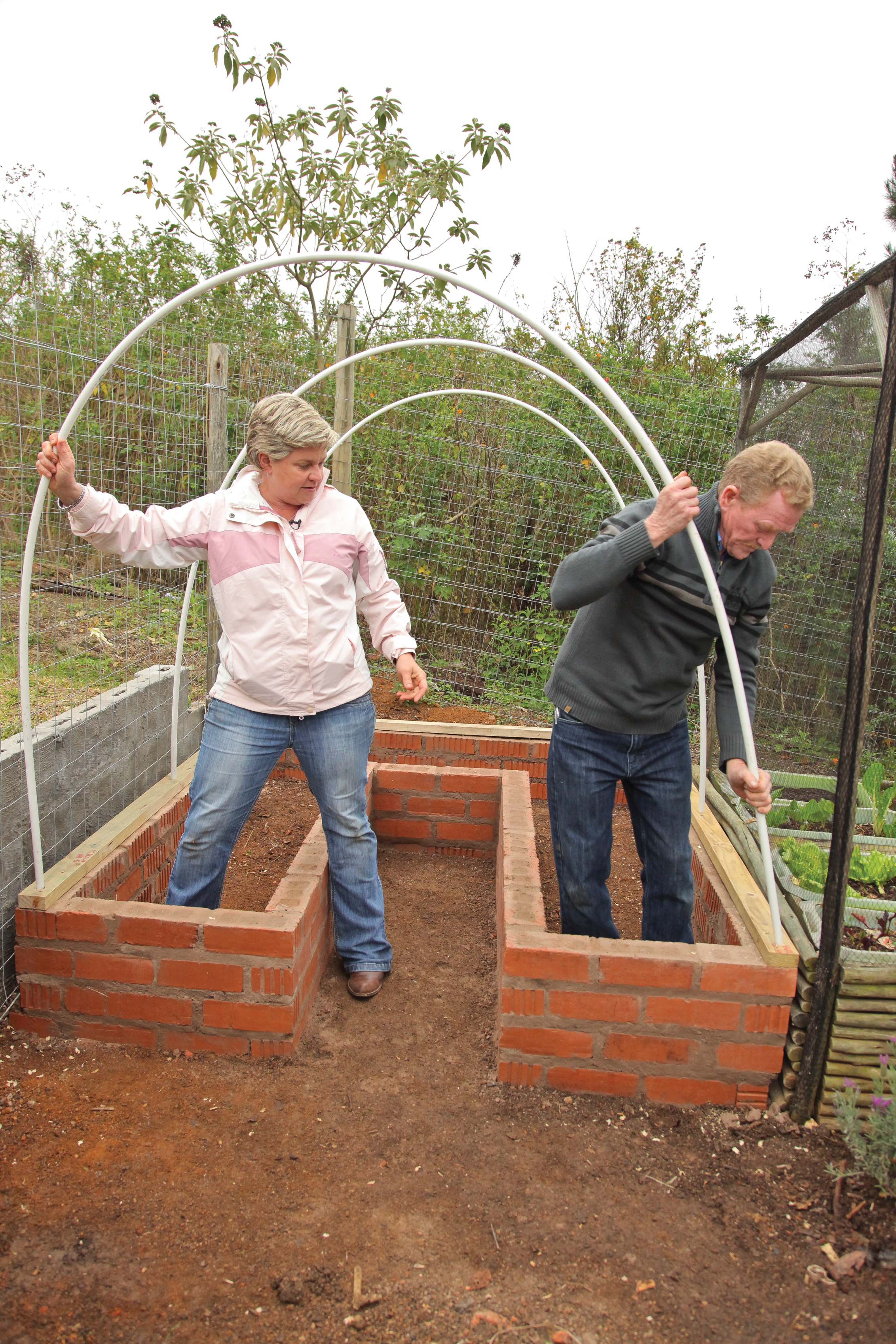 Step 5
Place one length of conduit in the first hole and bend the conduit over to the opposite side and place in the corresponding hole. Repeat this with the other two lengths of conduit.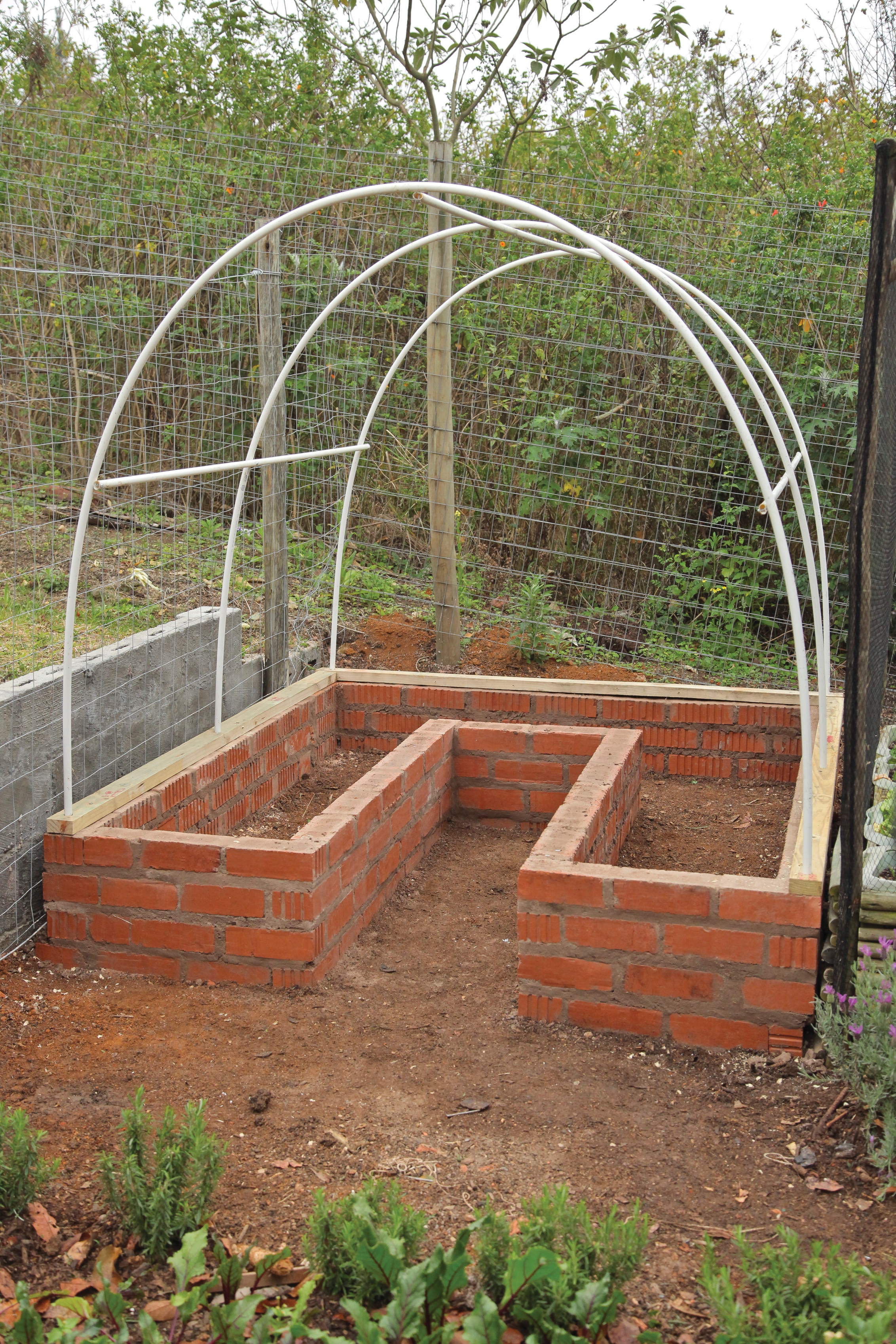 Step 6
To support the framework, cut lengths of the extra conduit to fit across the structure in three places and connect these to the frame using self-tapping screws.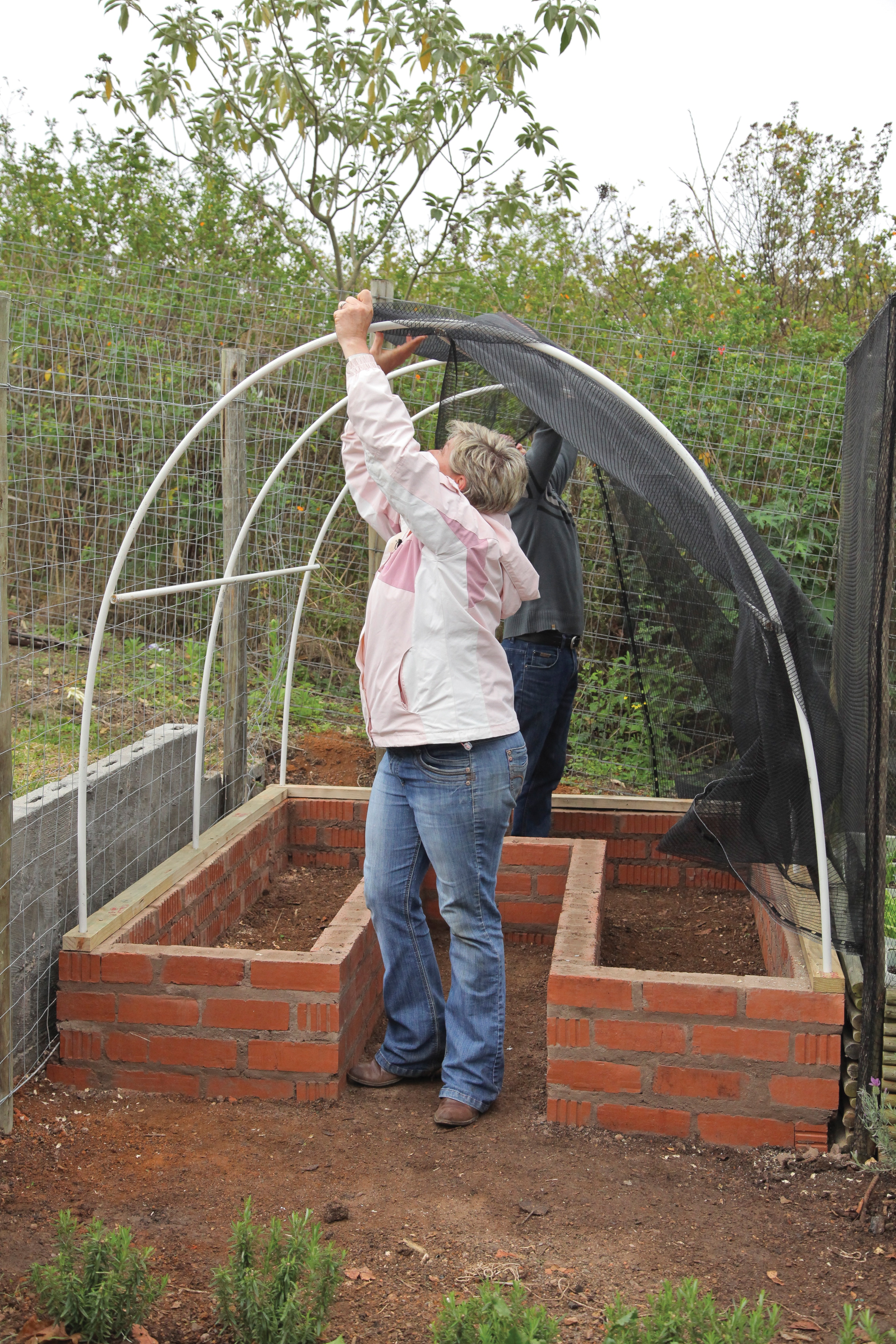 Step 7
Cover the sides of the structure in shade cloth, securing it to the roofing timber with staples.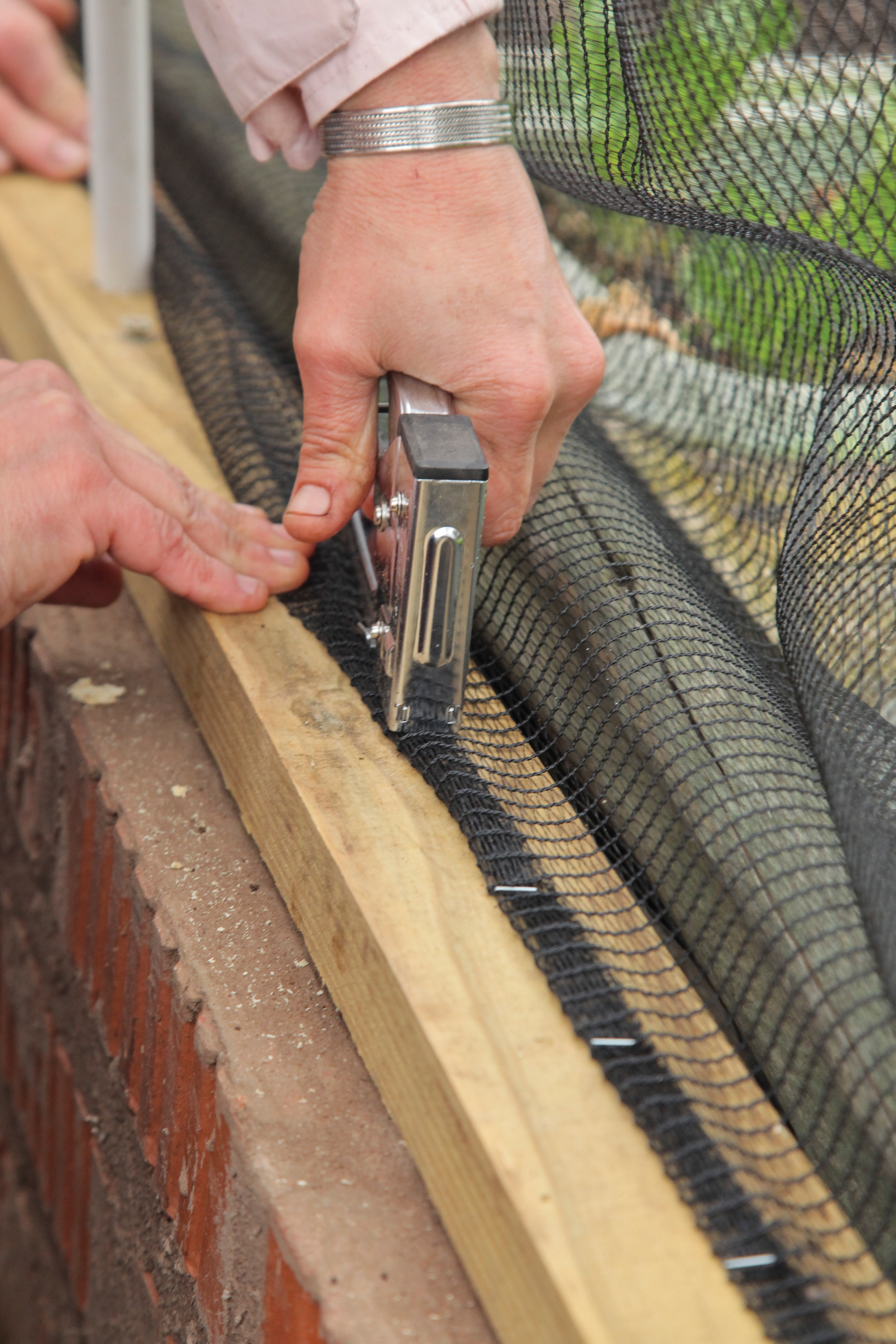 Step 8
Lace the shade cloth to the conduit framework on the back and front using twine.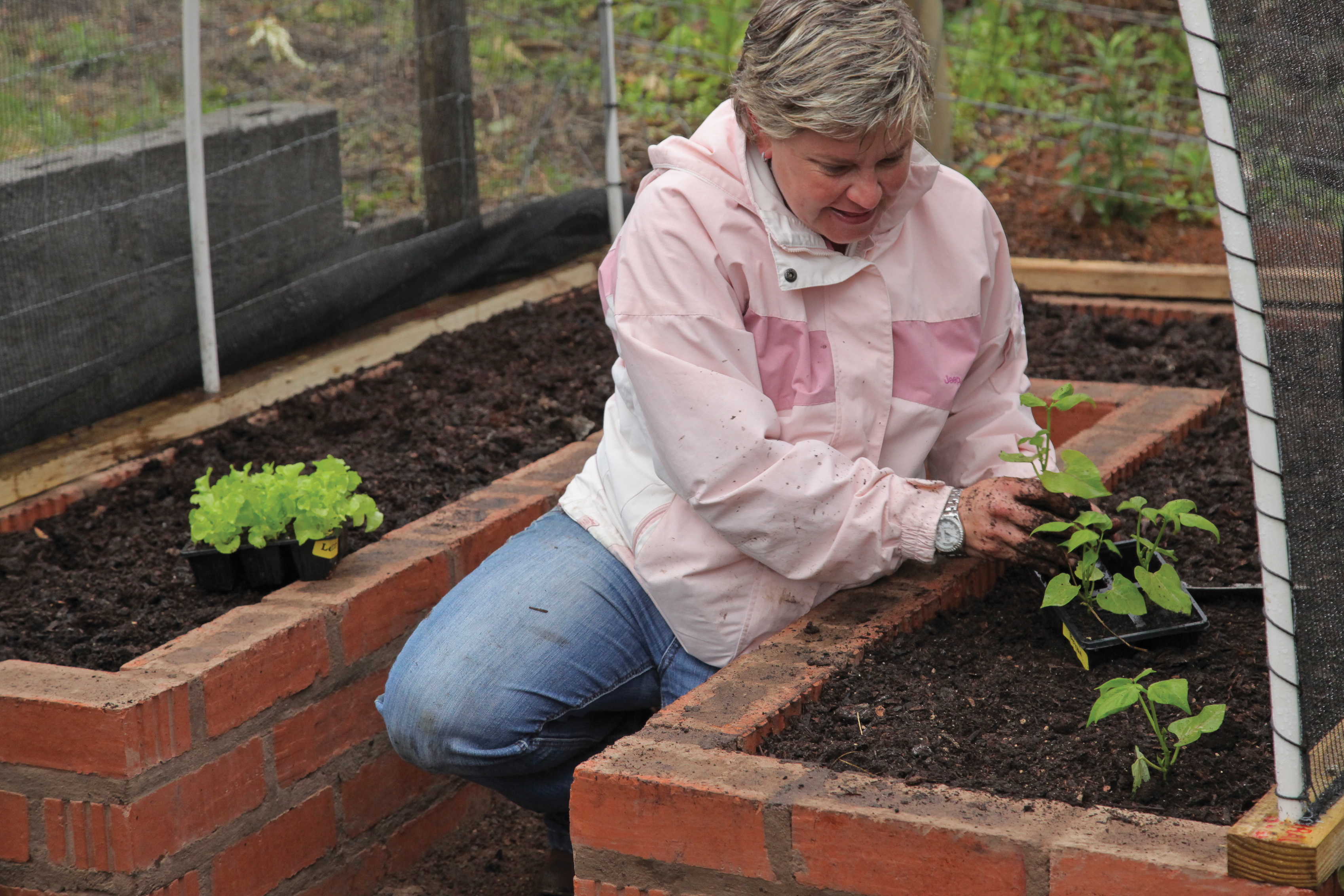 Step 9
Fill the planting cavity with a mixture of potting soil, compost and bonemeal and plant it up with your favourite veggies.
Credits
Referenced from Gallo images / www.thegardener.co.za