Decorate a standard hollowcore interior door by using a striking trim. There are many different types available in a number of materials ranging from polyurethane to wood, and more.
Materials you will need:
decorative panelling
decorative corners (optional)
mitre box and hand saw
enamel paint of your choice
paint rollers and paintbrushes
wood glue (or use a strong adhesive like Pattex No More Nails)
wood filler
sandpaper
tape measure
long ruler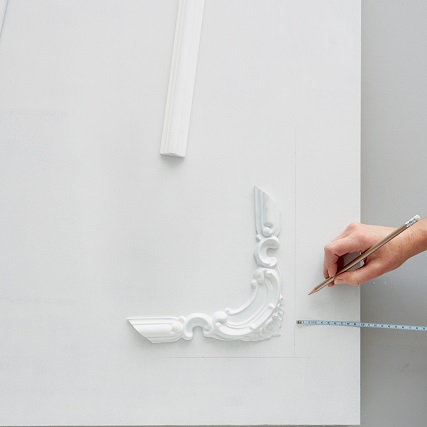 Step 1
Decide how far you'd like to place the panelling from the outer edges of your door, then measure and mark accordingly – ours is 100mm wide right round. Now measure the distance between the marks at the top and bottom, and those on the left and right, to determine the measurements of your panelling.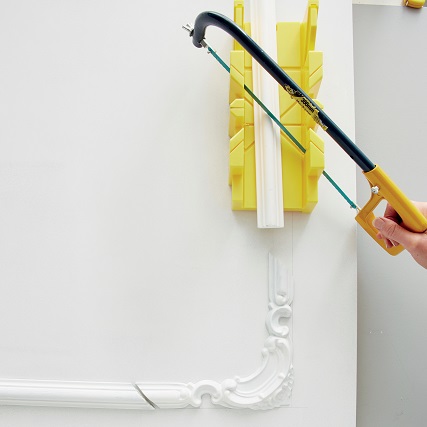 Step 2
Mark where you must saw the panelling and use a mitre box and hand saw to cut each piece to size, with neat 45-degree angles. Ours has special decorative corners that needed to be glued in place first. Once that was done, we measured, marked and cut accordingly.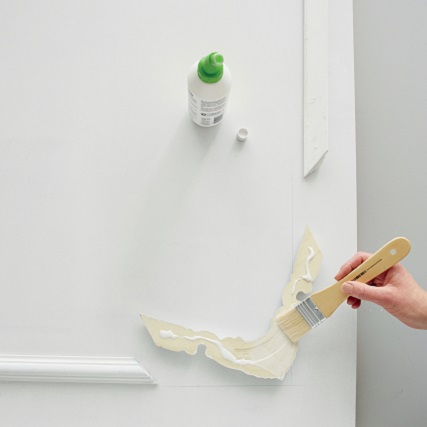 Step 3
Paint wood glue over the back of the individual pieces and press into place on your door. Apply firm pressure while making sure that each piece is lined up neatly and flush with the edges of your door. Leave to dry. TIP If necessary, hold the pieces in place with masking tape until the wood glue has dried completely.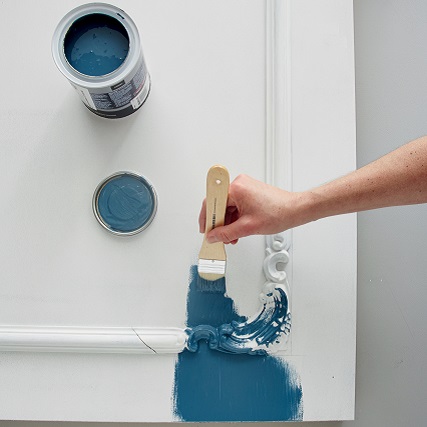 Step 4
Use wood filler to fill in any gaps. Leave to dry before sanding lightly for a smooth finish. If you are working with an unpainted door, apply a universal undercoat before painting the door, otherwise simply apply enamel paint in a colour of your choice.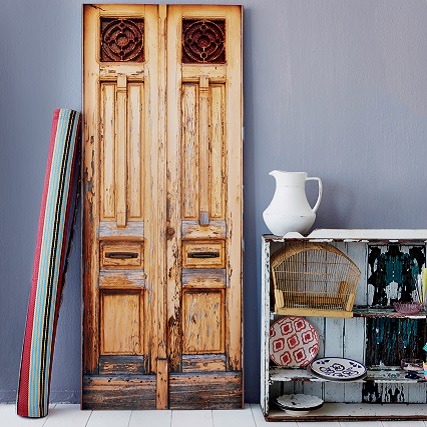 Final Touches
This is the ideal solution if you like antique doors but you have a modern one and don't want to try a paint technique on it. We bought a high-resolution photo from Shutterstock – there are thousands to choose from – and had it printed on wallpaper (or vinyl).Make sure the format and orientation of the photo will work for the size of your door – the large-format printers should be able to help you with this. Use wallpaper paste to glue the photo to the door, ensuring that no air gets trapped. You could have it done professionally, if you prefer and your budget allows.
Credits
Referenced from Gallo images / IDEAS Magazine