There are many ways to distress paint besides letting old man time do it. Some are complicated, others such as this two-colour technique using Fired Earth Chalk Paint, are quite easy.
You will need:
38mm paintbrush
120-grit sandpaper
Mutton cloth
1ℓ Fired Earth Chalk Paint – Larva
1ℓ Fired Earth Chalk Paint – Bistro Grey
Fired Earth Soft Wax – clear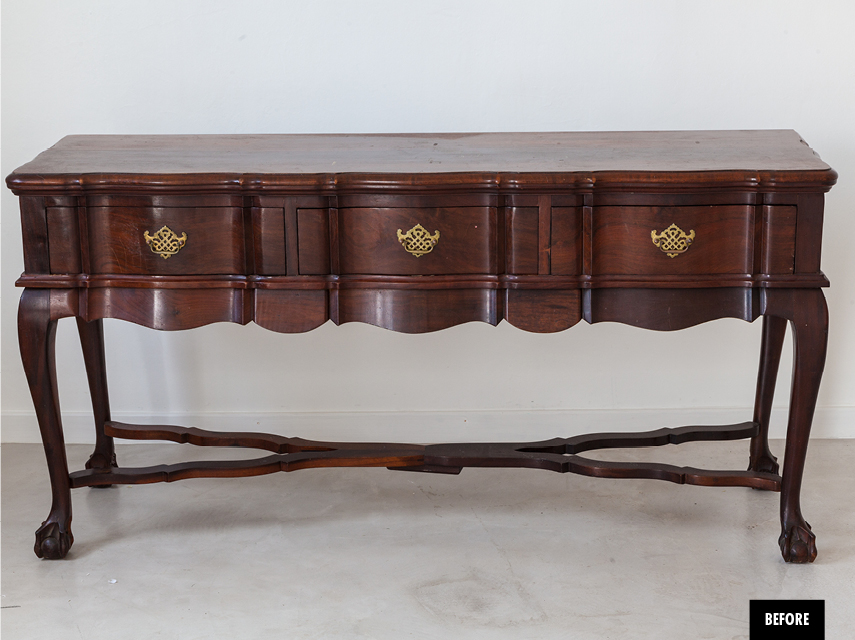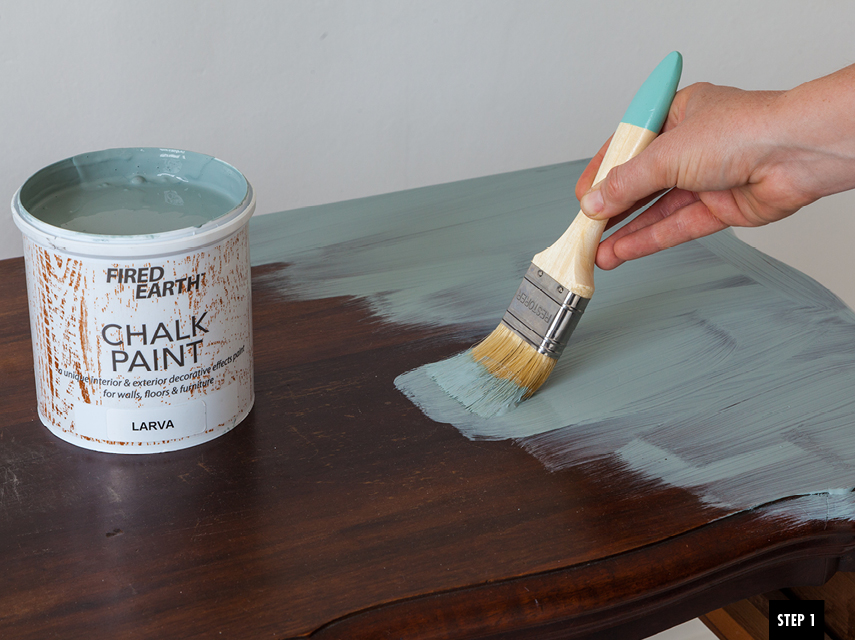 Step 1
Paint your project with two coats of your chosen base colour – we used Fired Earth Larva, letting the paint dry between coats. Then paint the table with the Bistro Grey.
Top Tip: When painting with chalk paint, apply the paint thickly, in a crisscross motion. Brush strokes are great for the distressed look. And paint over handles and hinges too.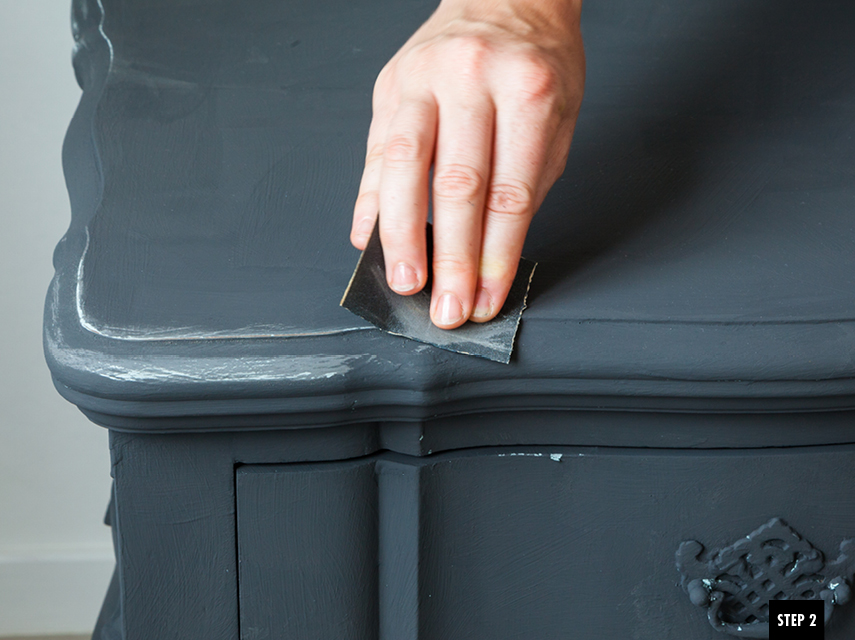 Step 2
Once the top coat has dried, distress the edges of the table lightly with sandpaper to expose the lighter colour beneath.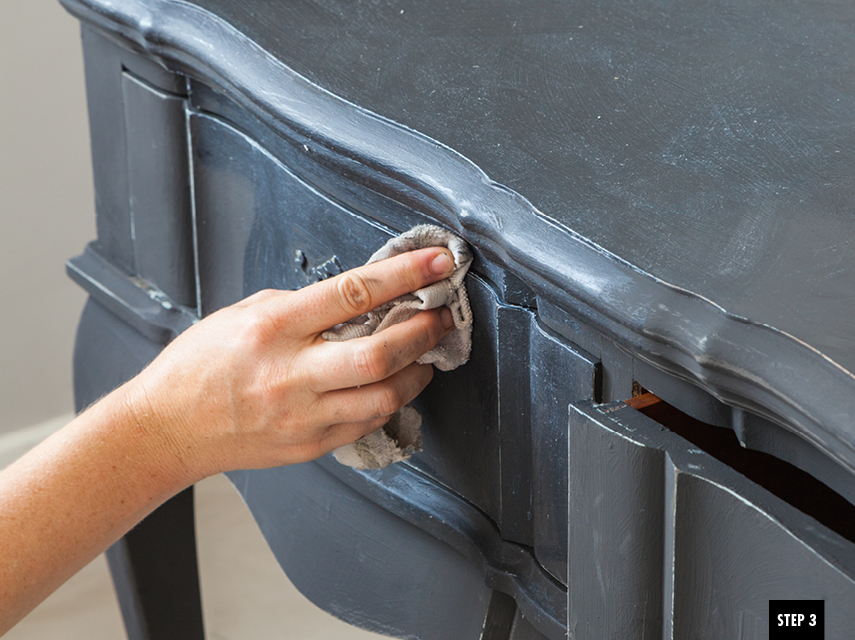 Step 3
Seal the paint with two thin coats of Fired Earth Soft Wax, allowing about eight hours between the two coats. Simply apply the wax to the piece with a soft lint-free cloth and then rub it in well. Apply a second thin coat of wax then wait eight to 12 hours before buffing to a soft sheen.
Wax takes about 30 days to cure so be gentle with your project before then.
Top Tip: When distressing any piece of furniture it is important to think where the paint will wear off naturally, and only sand those areas. This includes high-wear items such as drawer handles.