Canvas is a great surface for stenciling. Here's a quick idea to add artistic flair to a wall.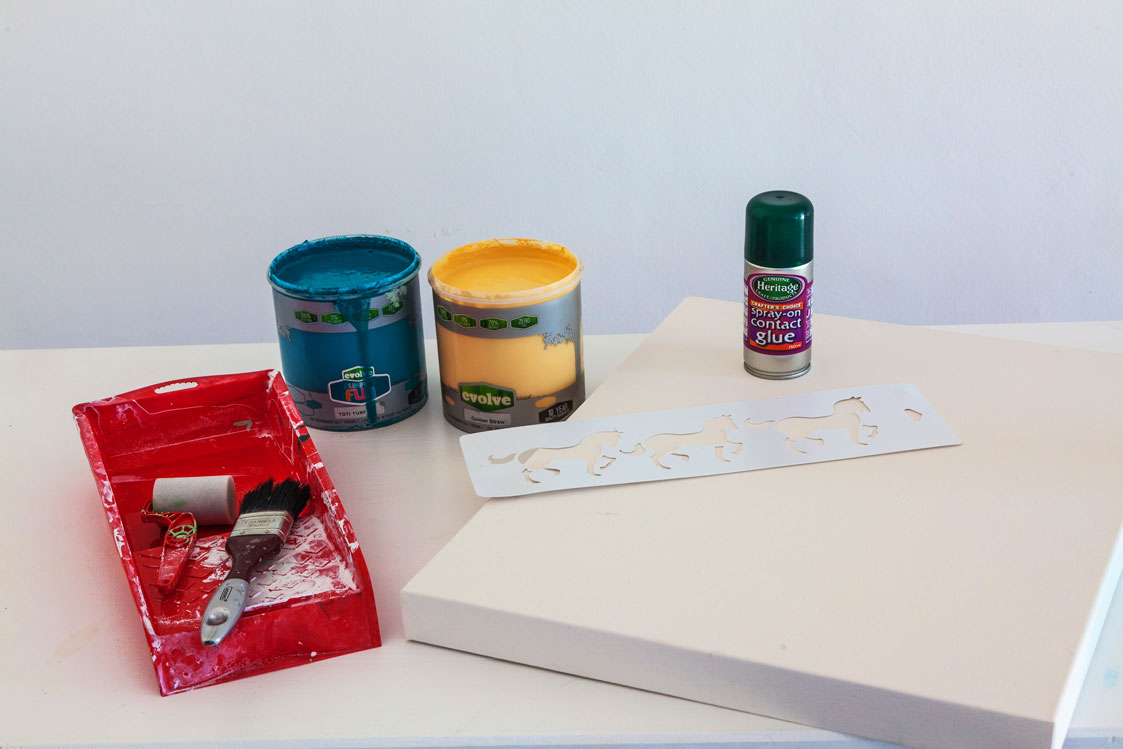 Materials you will need:
Paintbrush
Sponge roller and tray
Spray-on glue
Evolve Summer Fun – Golden Straw
Evolve Summer Fun – Toti Turf
Canvas
Horse stencil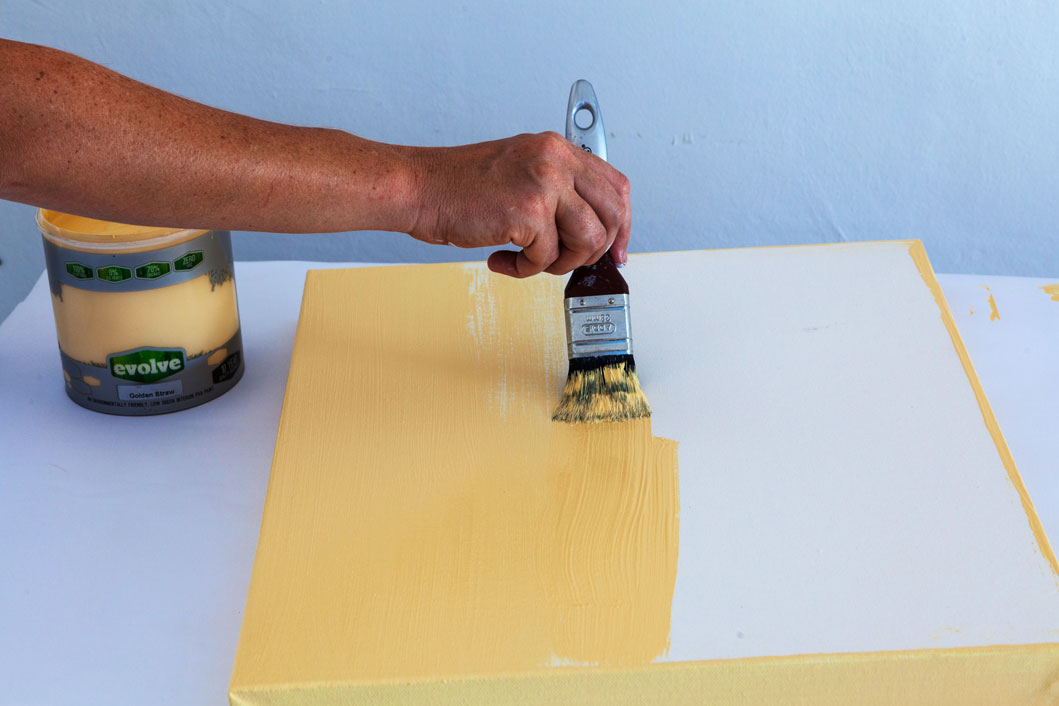 Step 1
Paint the canvas, including the edges with Evolve Golden Straw, and let it dry.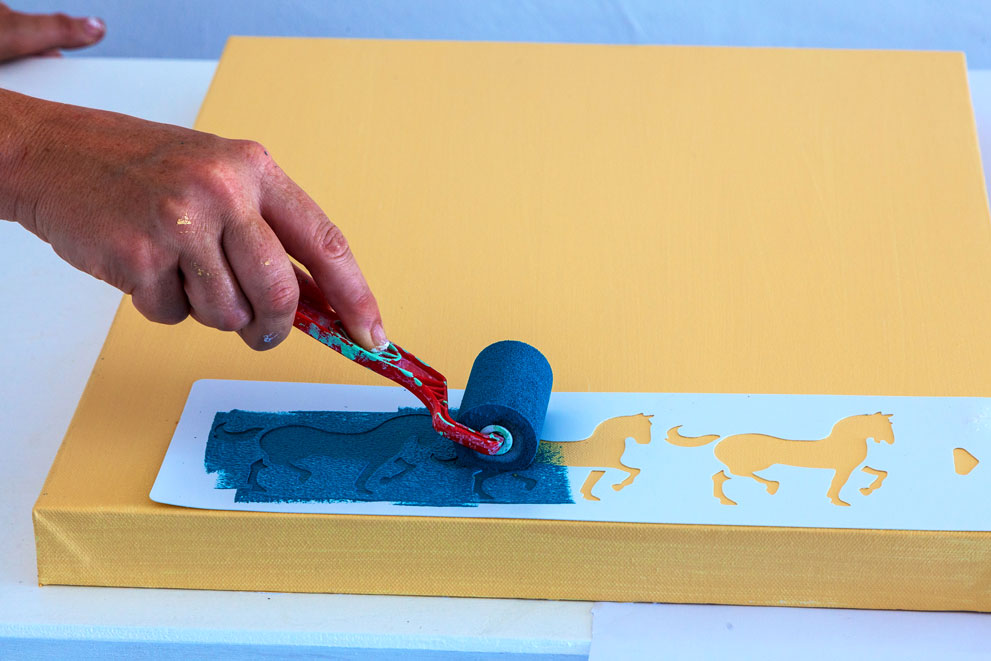 Step 2
Spray the back of the stencil with the glue, wait 30 seconds and position it in place, then roll the Evolve Toti Turf over the stencil.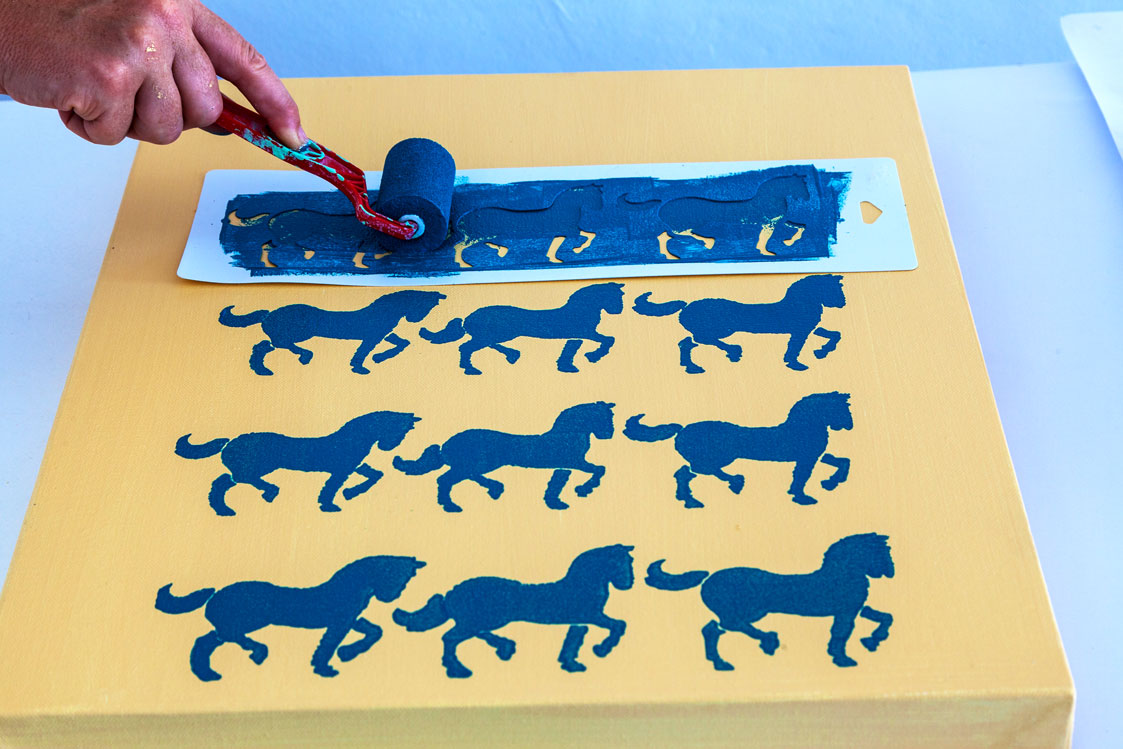 Step 3
Use the edge of the stencil to line up each set – that way you'll have even spacing between the rows. Repeat until the canvas is covered with horses.
Top Tip: To prevent bleeding, don't coat your roller too thickly with paint.