Decorate your kids' rooms with this fun art – happy blue wall gets some puffy clouds from a homemade stencil.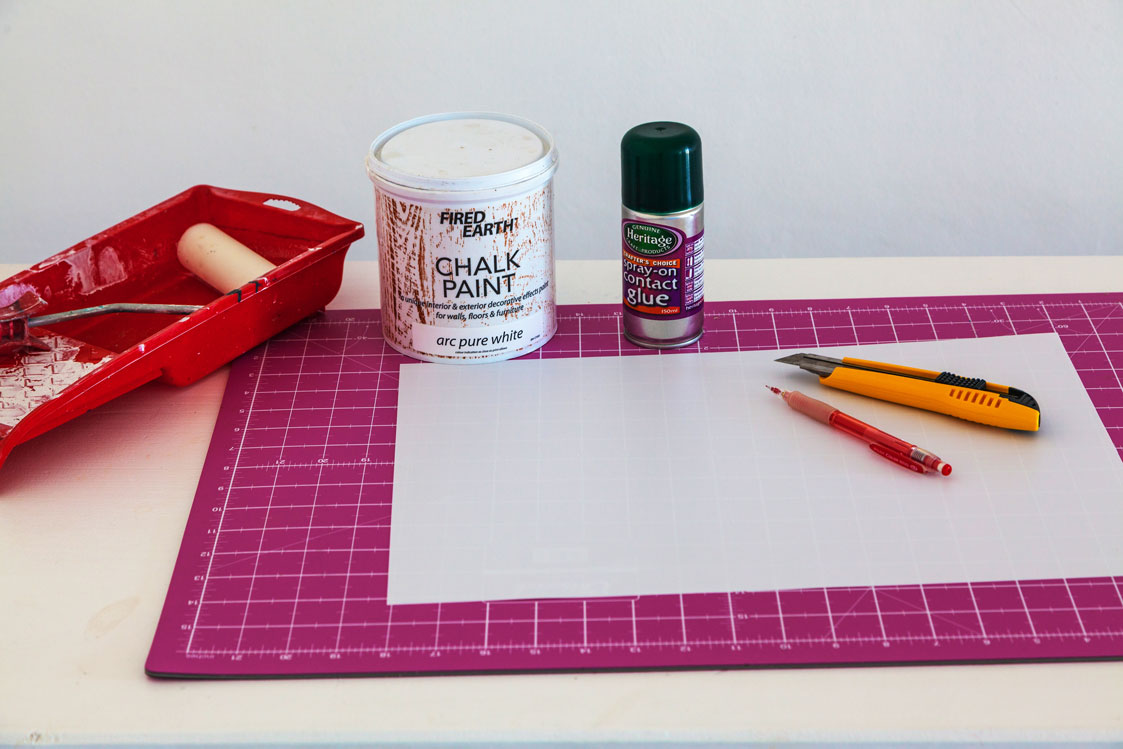 Materials you will need:
Pencil
Craft knife and cutting mat
Sponge roller and tray
4ℓ Evolve Specially For Kids – Bubblegum
Fired Earth Chalk Paint – Arc White
A3 Priplak (plastic sheet)
Spray-on glue
Preparation:
Paint the wall with two to three coats of Evolve Bubblegum from the Specially for Kids range. Make sure the paint is completely dry before applying each coat and starting the stencils.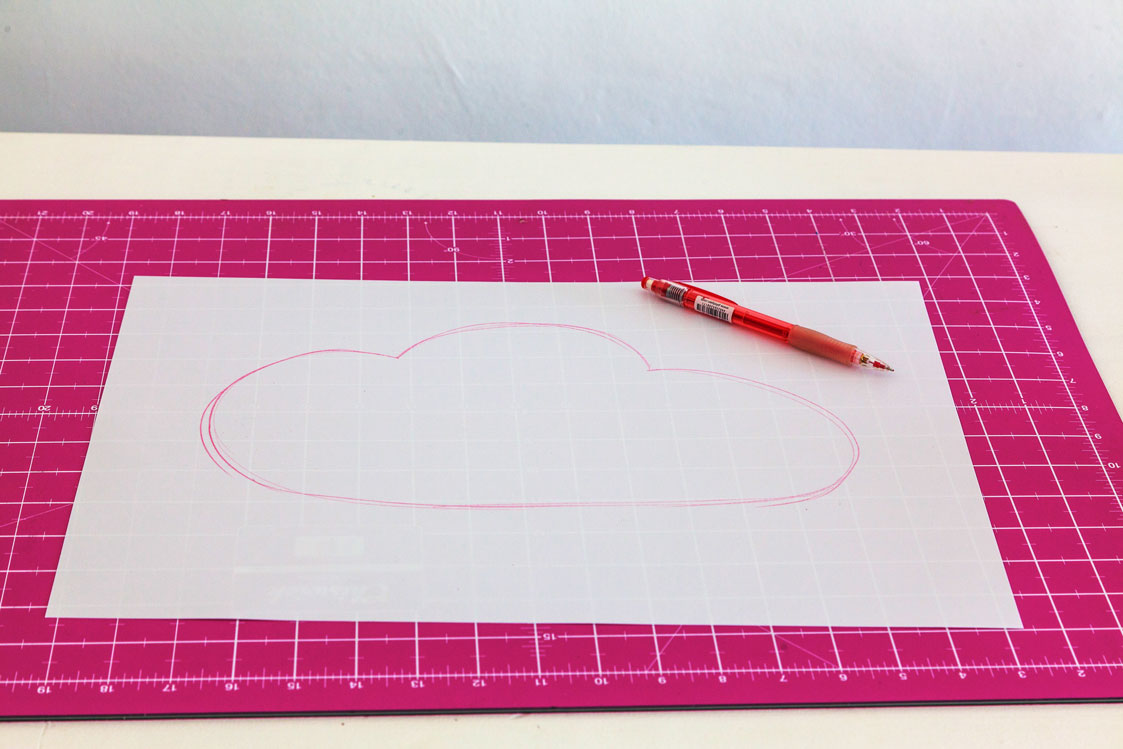 Step 1
Draw a cloud motif on the Priplak.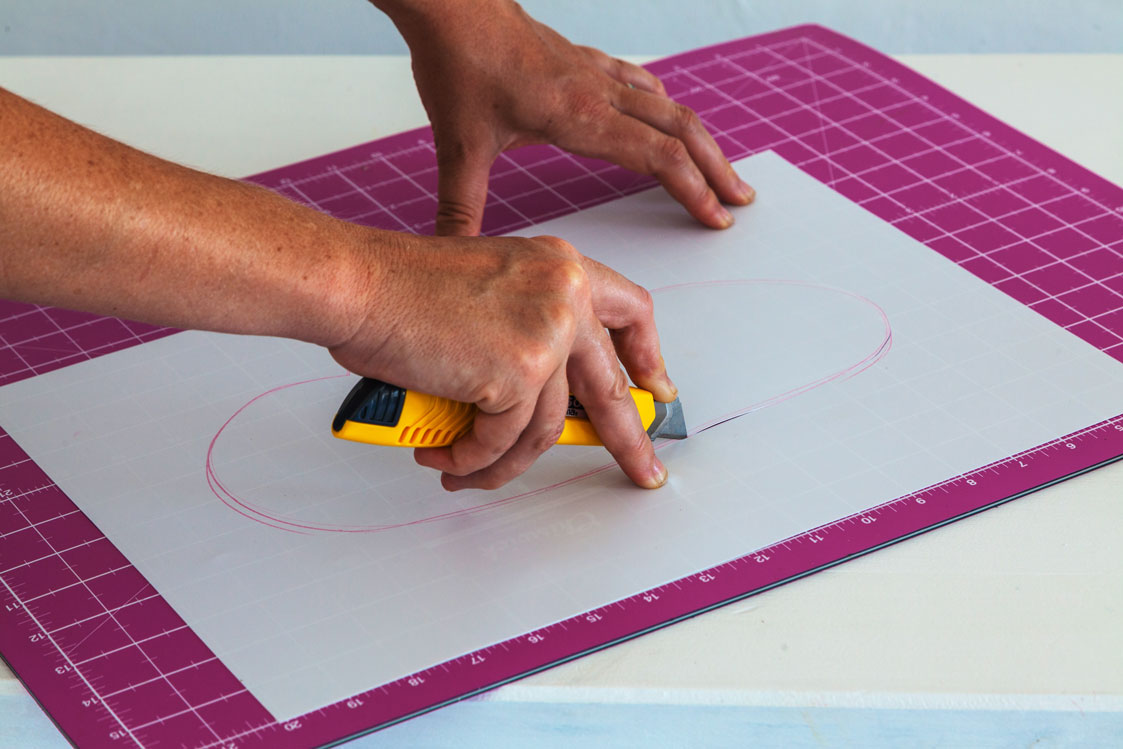 Step 2
Use the craft knife to cut out the cloud.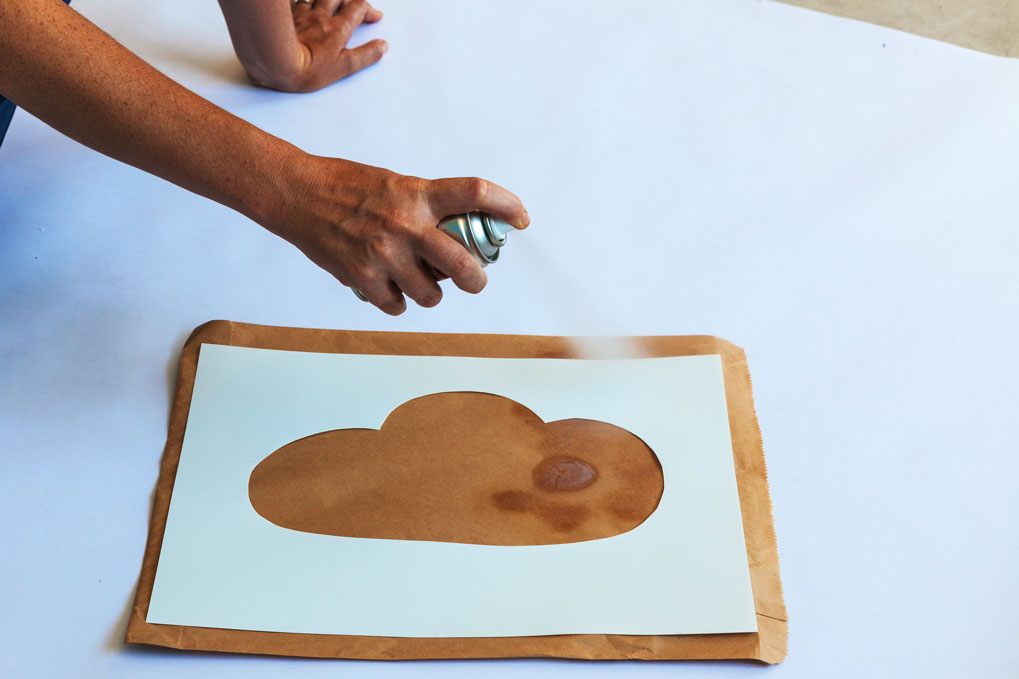 Step 3
Spray the stencil with repositionable glue. Wait 30 seconds.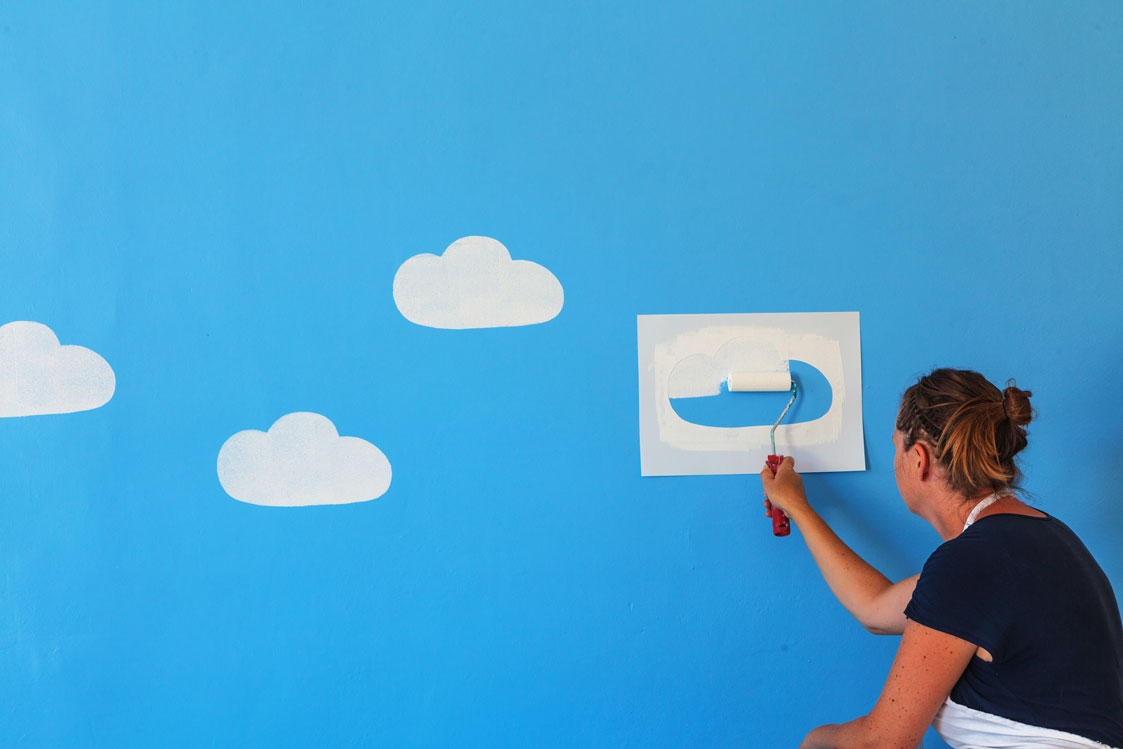 Step 4
Position the stencil on the wall and paint the inside carefully with the roller. Repeat until the wall is covered with clouds.