Join a few offcut planks, give them a whitewash and then have fun with the stencil of your choice.
Geometric shapes make a bold feature in décor, whether they're patterns on cushions, rugs or even a wall.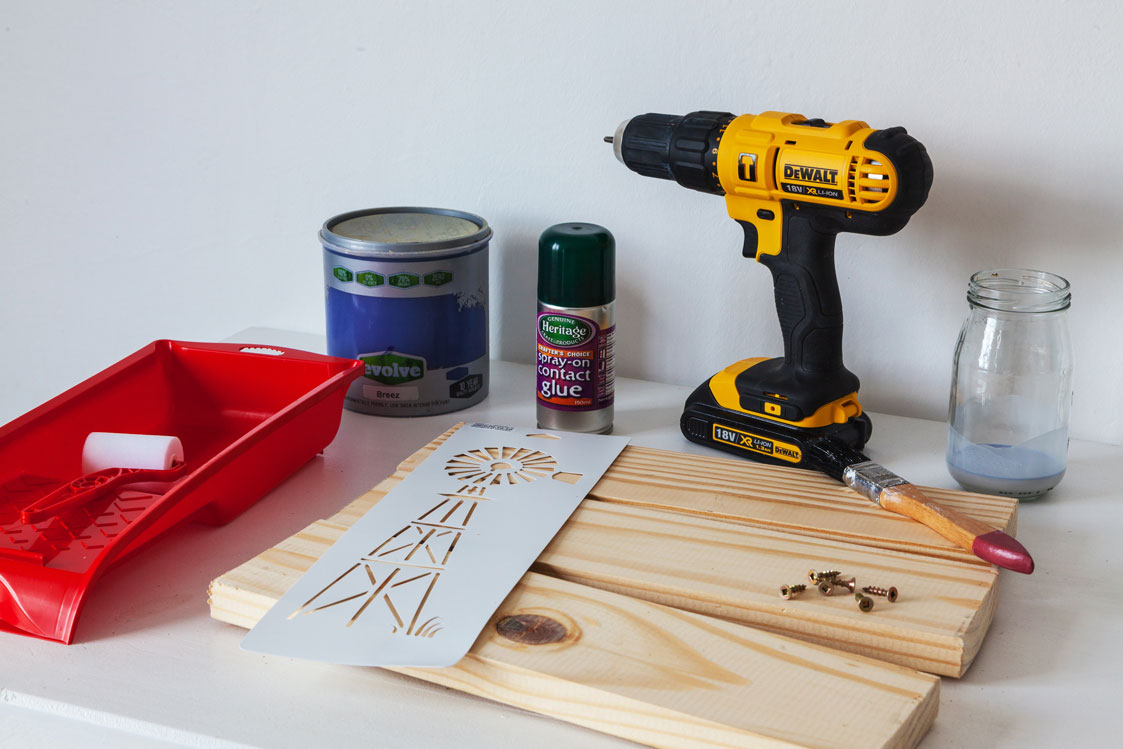 Materials you will need:
Power screwdriver
25mm or 38mm paintbrush
Small sponge roller and tray
Windmill stencil
Spray-on glue
White wash (1:5 paint and water)
1ℓ Evolve Summer Fun – Breeze
3 x 13mm self-cutting screws
94 x 22mm offcut pine (three pieces cut into lengths of 430mm)
Offcut Masonite of about 25 x 30mm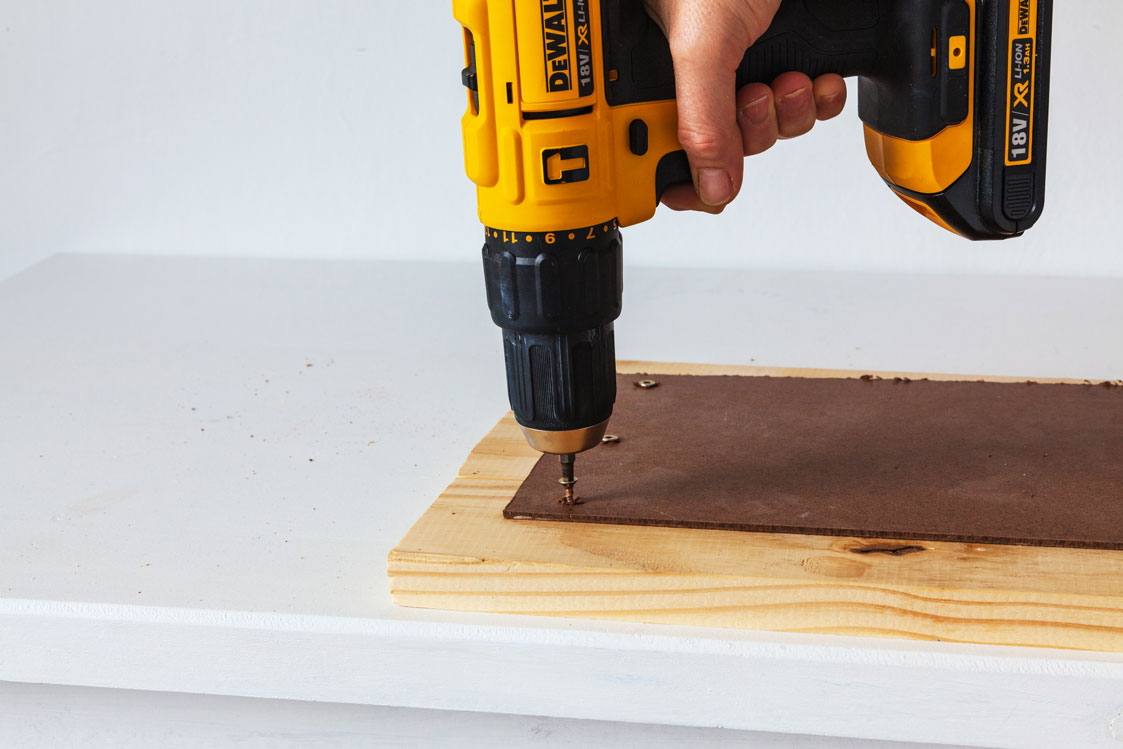 Step 1
Position the pine planks about 2mm from each other and secure in place by screwing the Masonite to the back of it.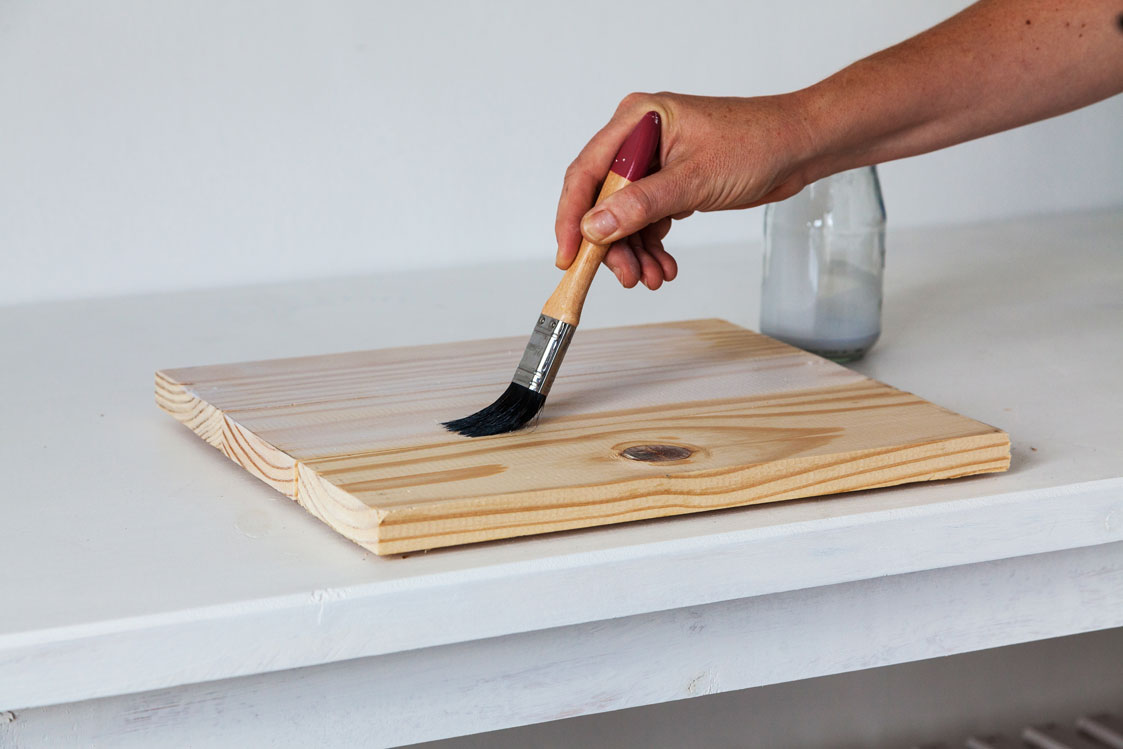 Step 2
Paint the wood with the white wash and let it dry.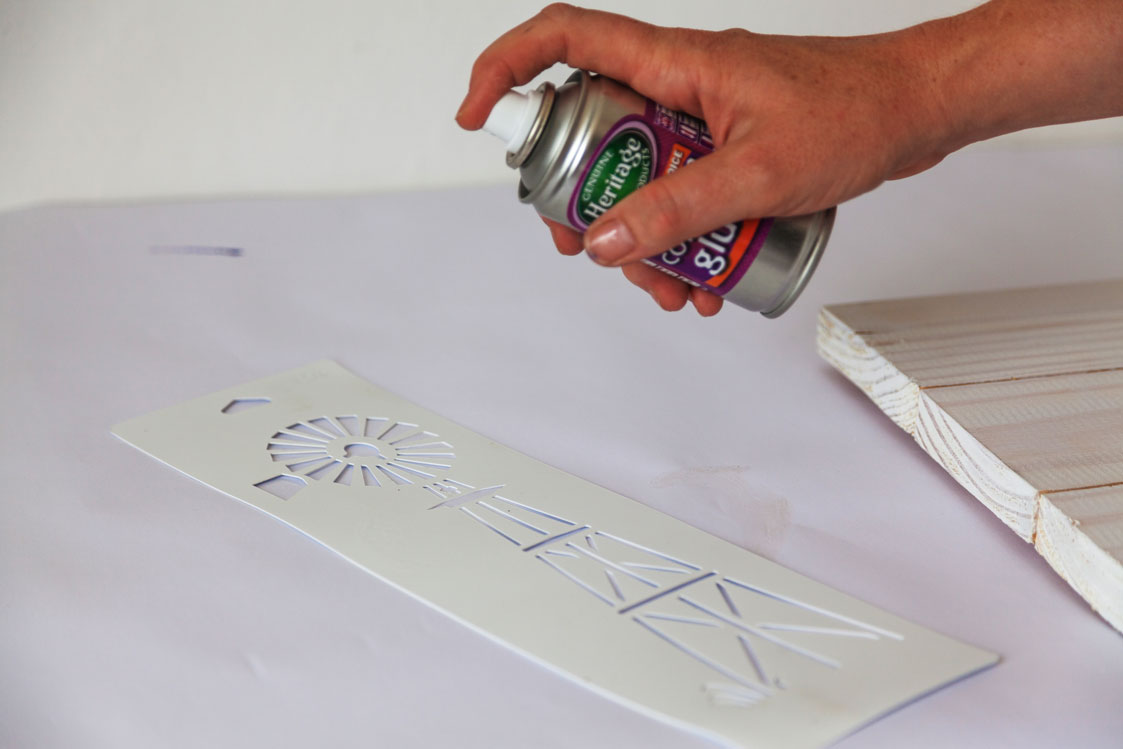 Step 3
Spray the back of the stencil with repositionable glue. Wait 30 seconds before applying to your surface.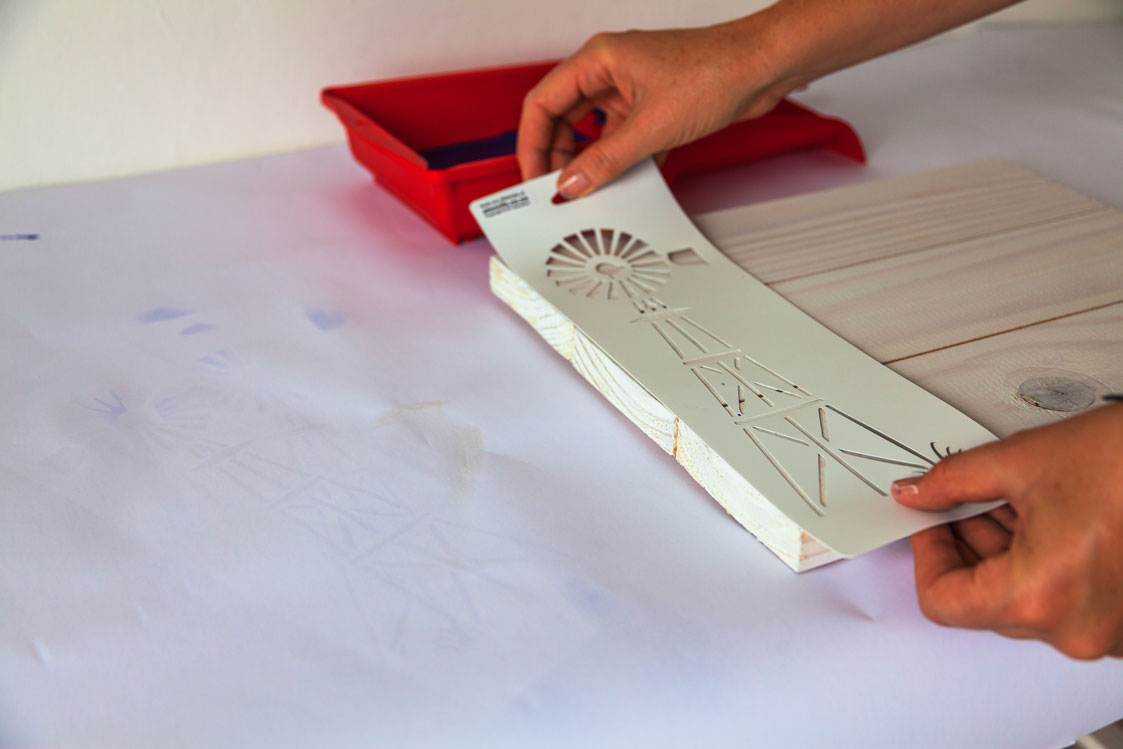 Step 4
Position the stencil on the pine surface.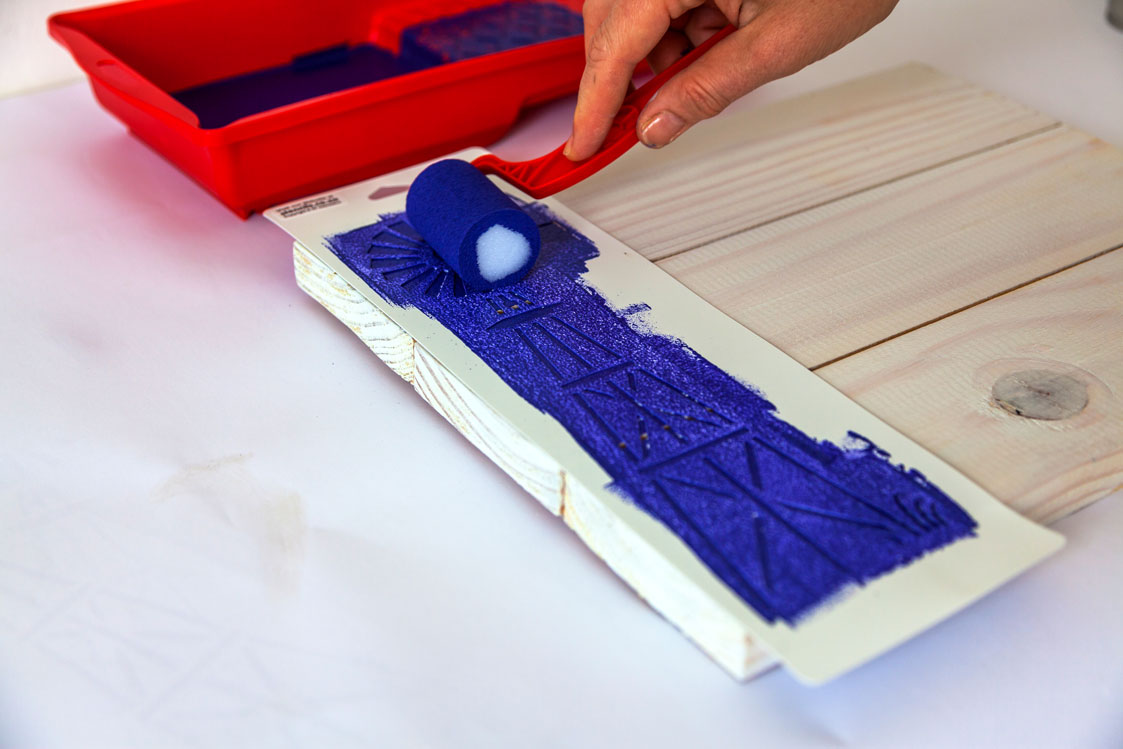 Step 5
Using the small roller, carefully roll the coloured paint over the stencil. We used Evolve Breeze.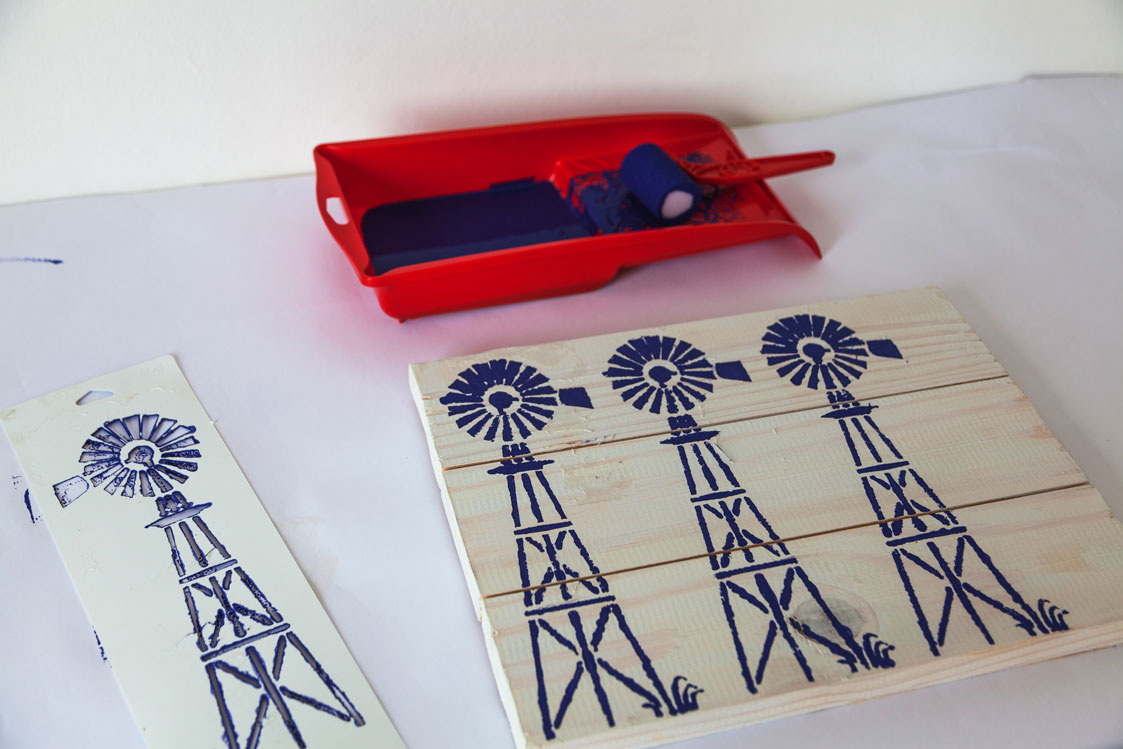 Step 6
Repeat steps three to five until the surface is covered.