Just four poles and a piece of rope and you have a stylish coat stand!
Jackets, umbrellas, scarves and hats… banish hallway clutter by hanging your winter goodies on an easy-to-make coat stand. It's so simple yet so striking.
Materials you will need:
Drill with 6mm drill bit
Scissors
Paintbrush
Masking tape
Four dowels 25mm diameter
10 metres of 5mm sash cord
Modo Low Sheen – Cool Lagoon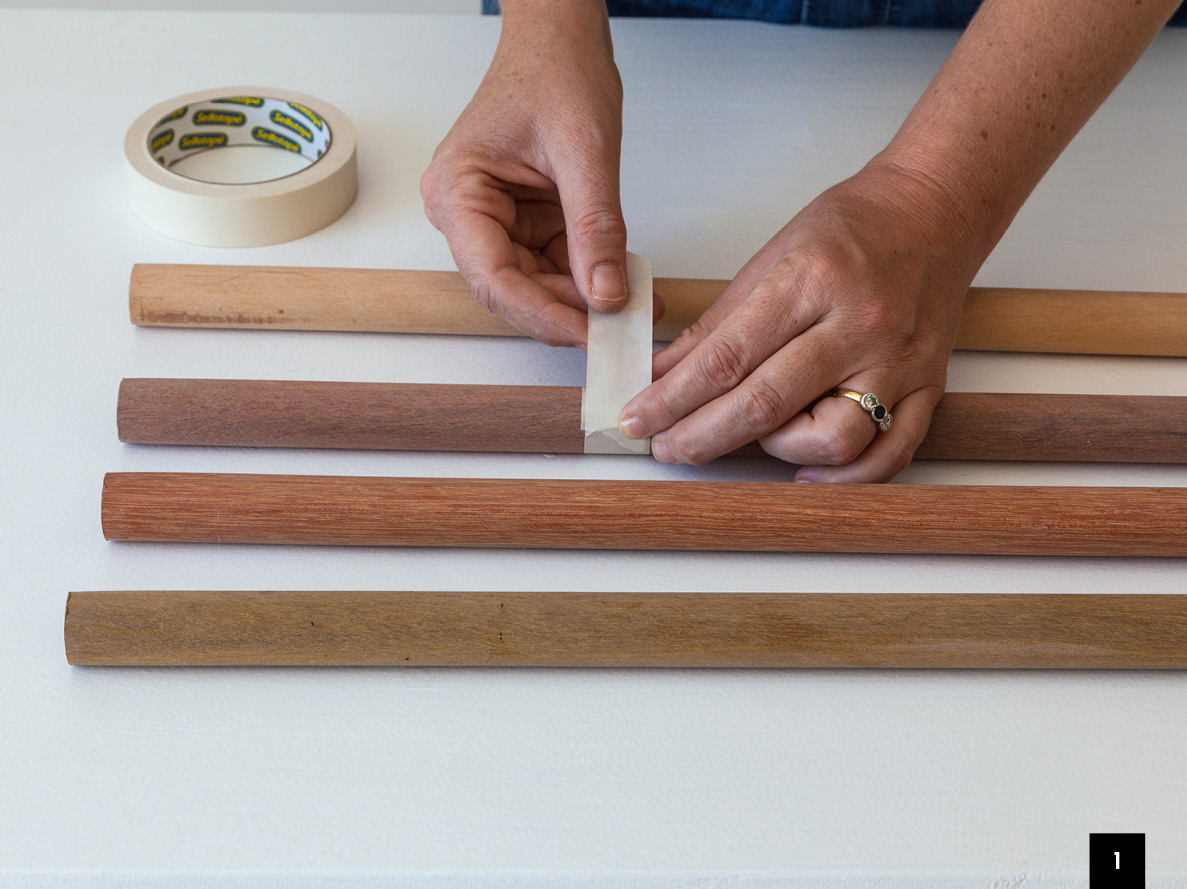 Step 1
Mask off feet at one end of each dowel. For a quirky twist make them different lengths.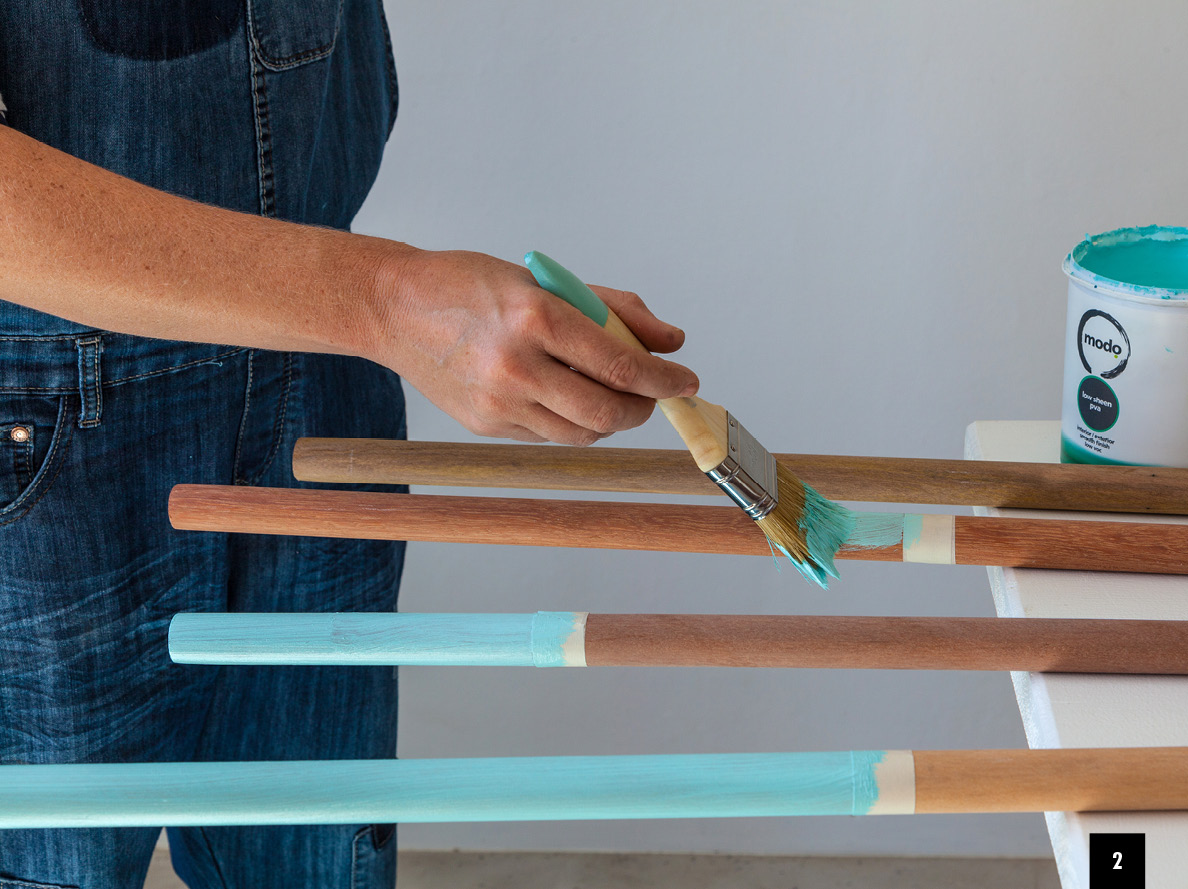 Step 2
Paint the feet with two coats of Modo Cool Lagoon, letting the paint dry between coats.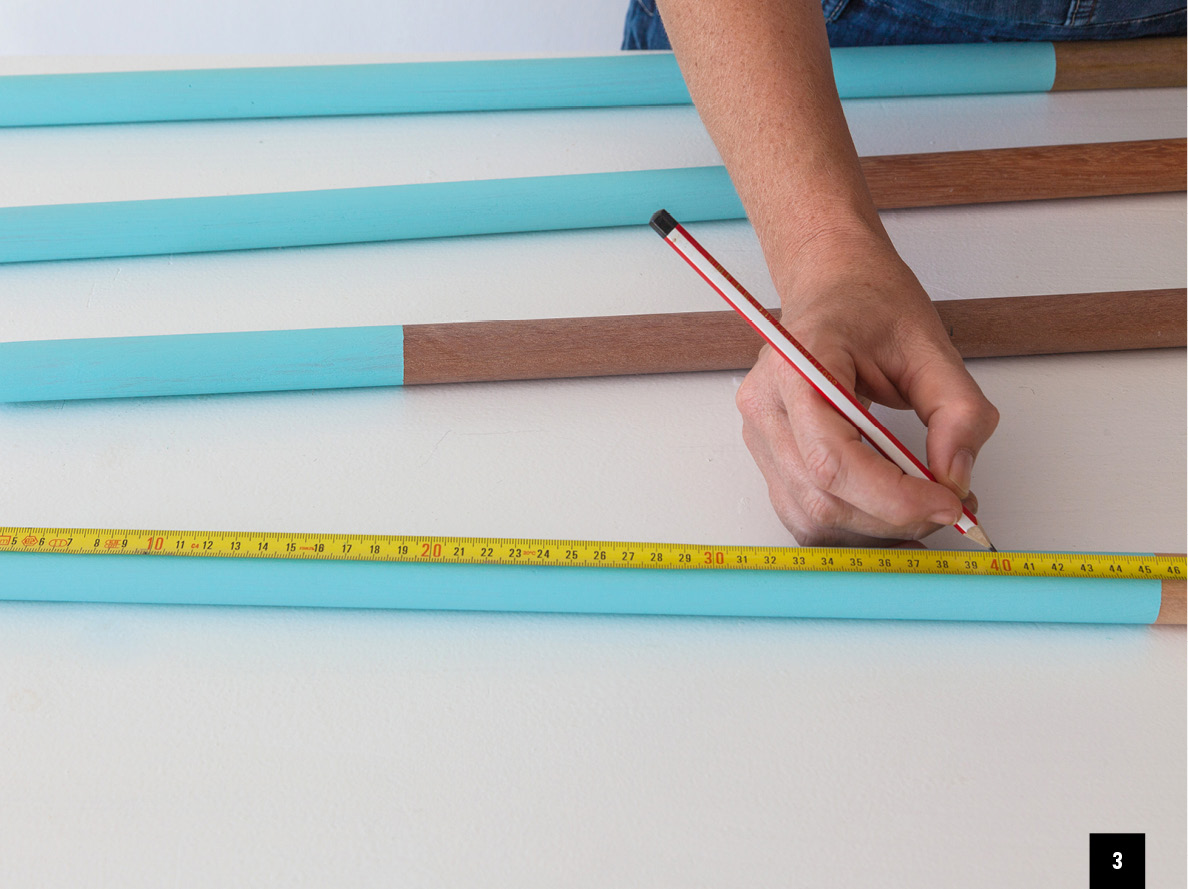 Step 3
Measure and mark 400mm at the painted foot end of each dowel.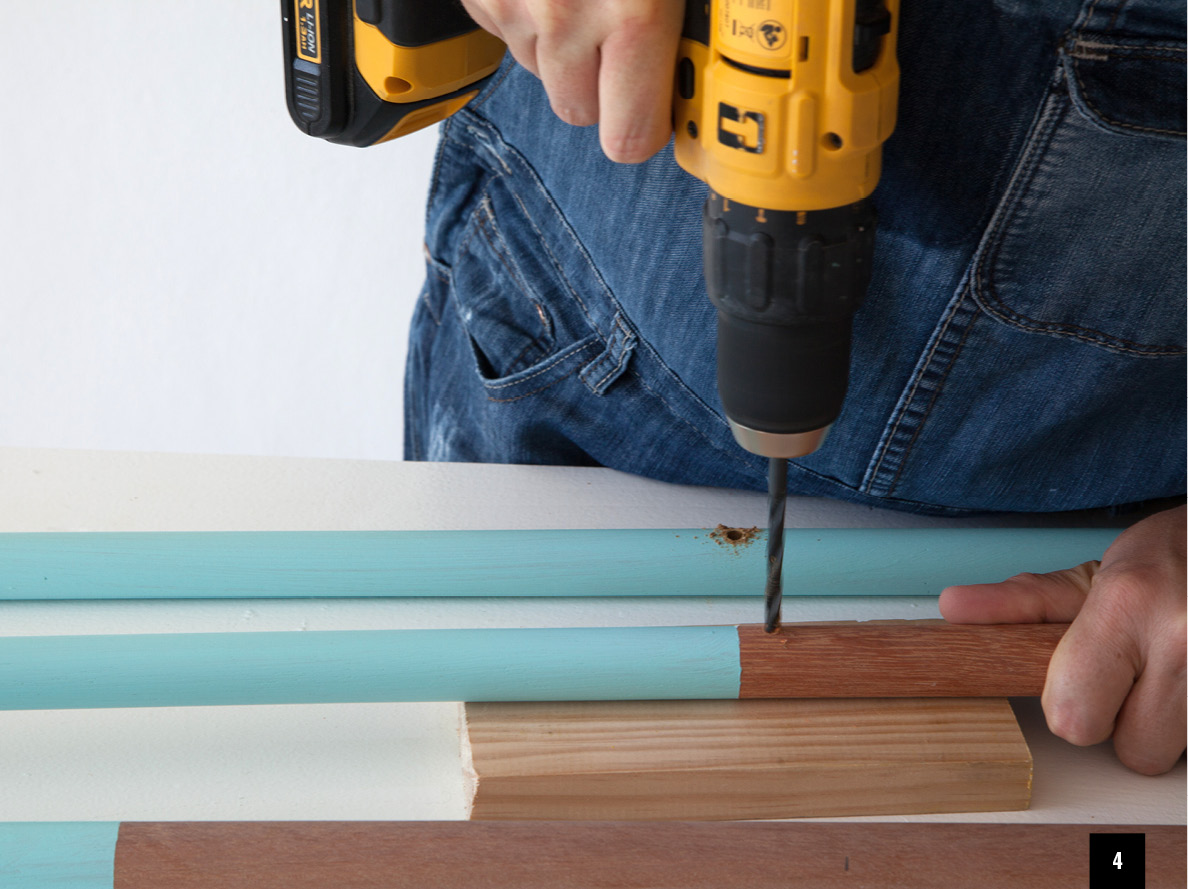 Step 4
Drill a hole through each dowel on the marks you have made in step three.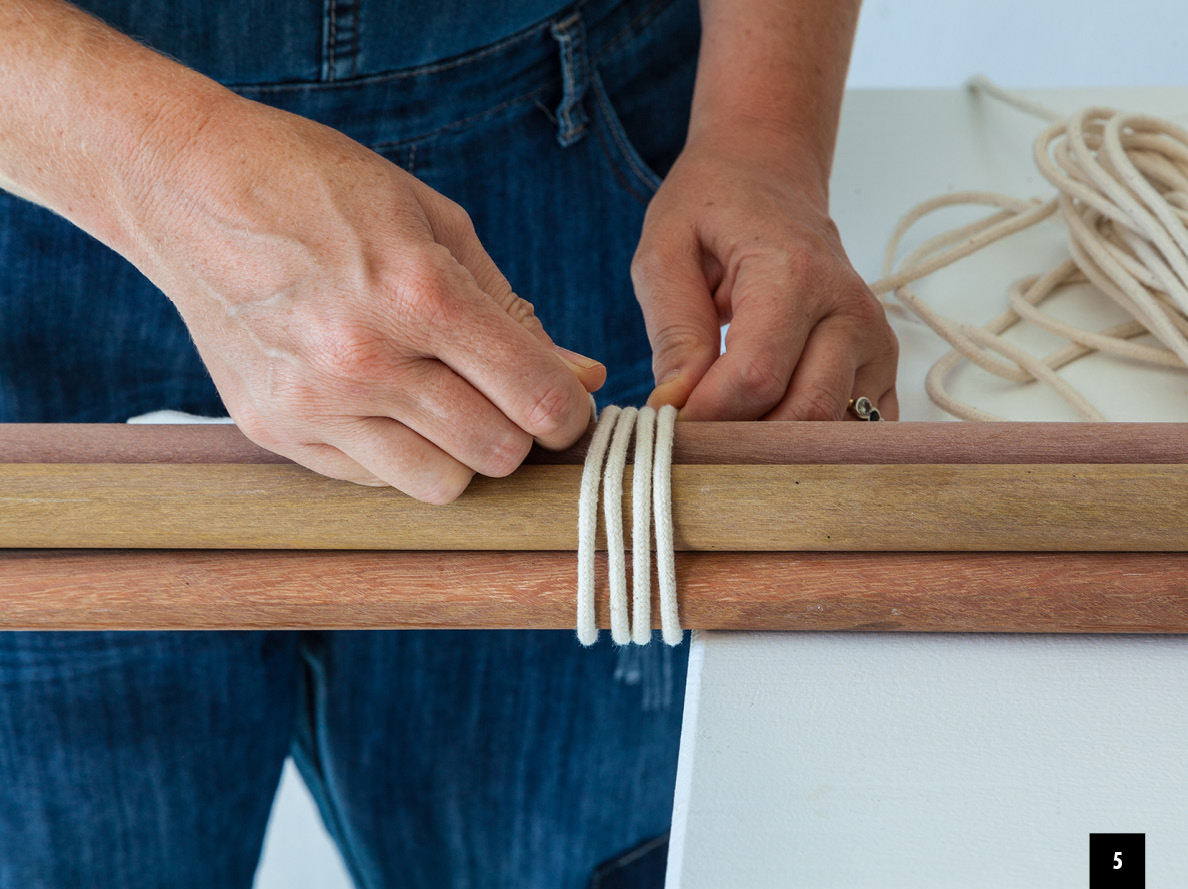 Step 5
Bundle the four dowels together at the top about 400mm from the unpainted ends and wrap the sash cord around your bundle about eight to 10 times.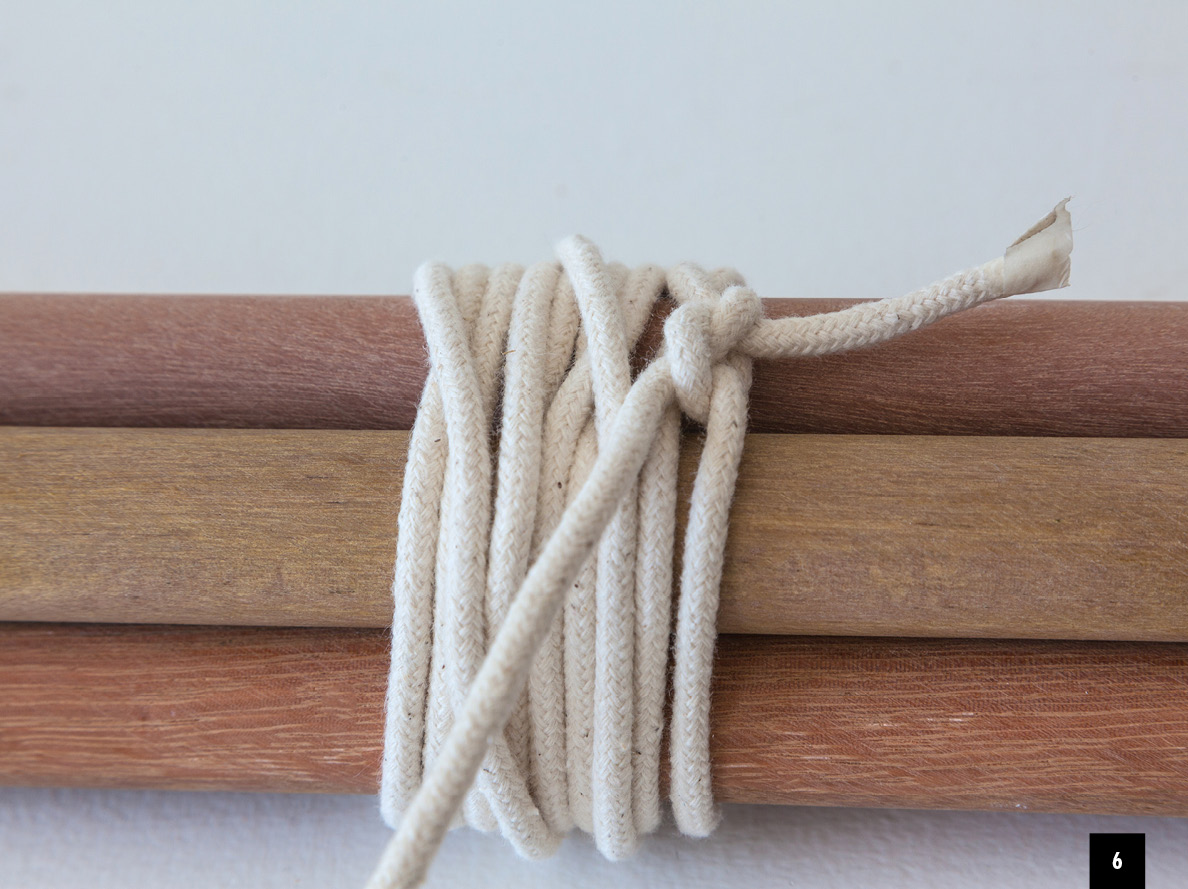 Step 6
Make sure you secure the bundle with a tight knot.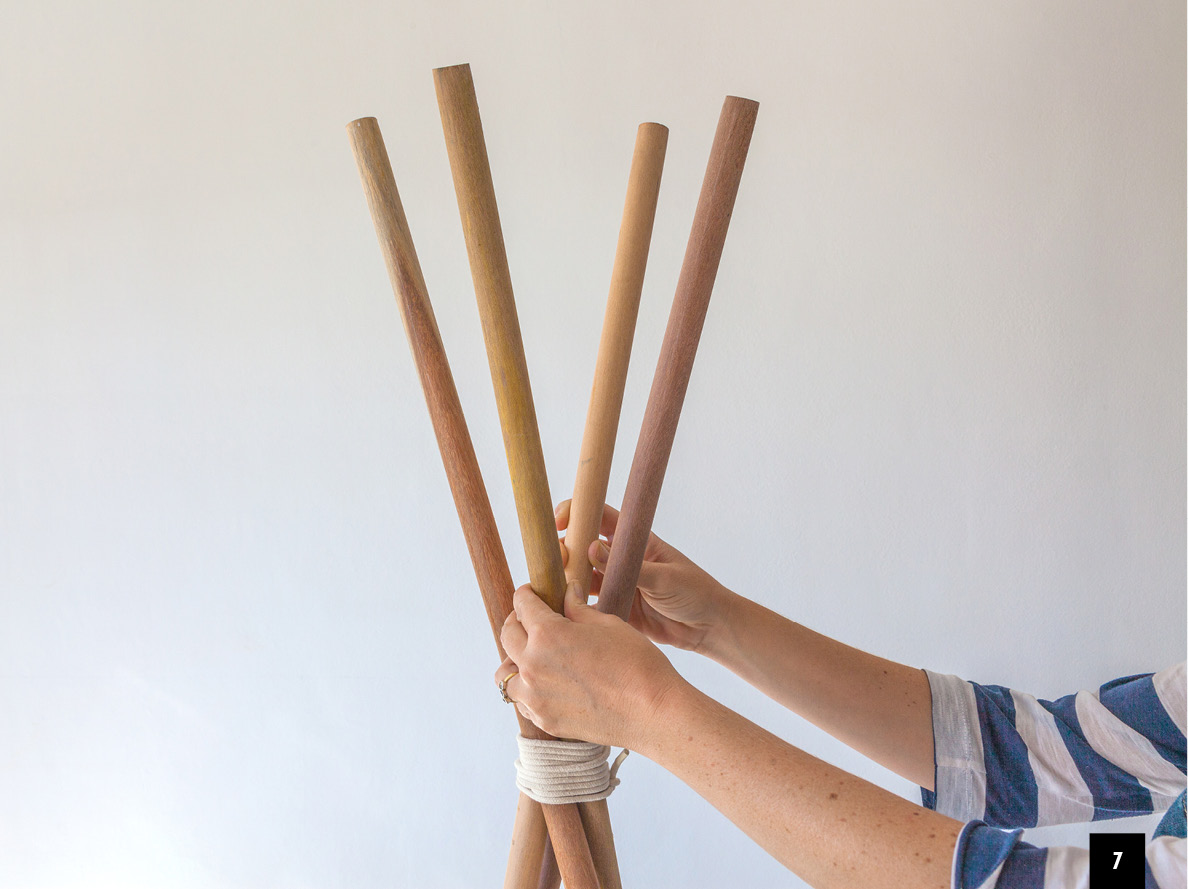 Step 7
Spread the legs to make your coat rack stand upright.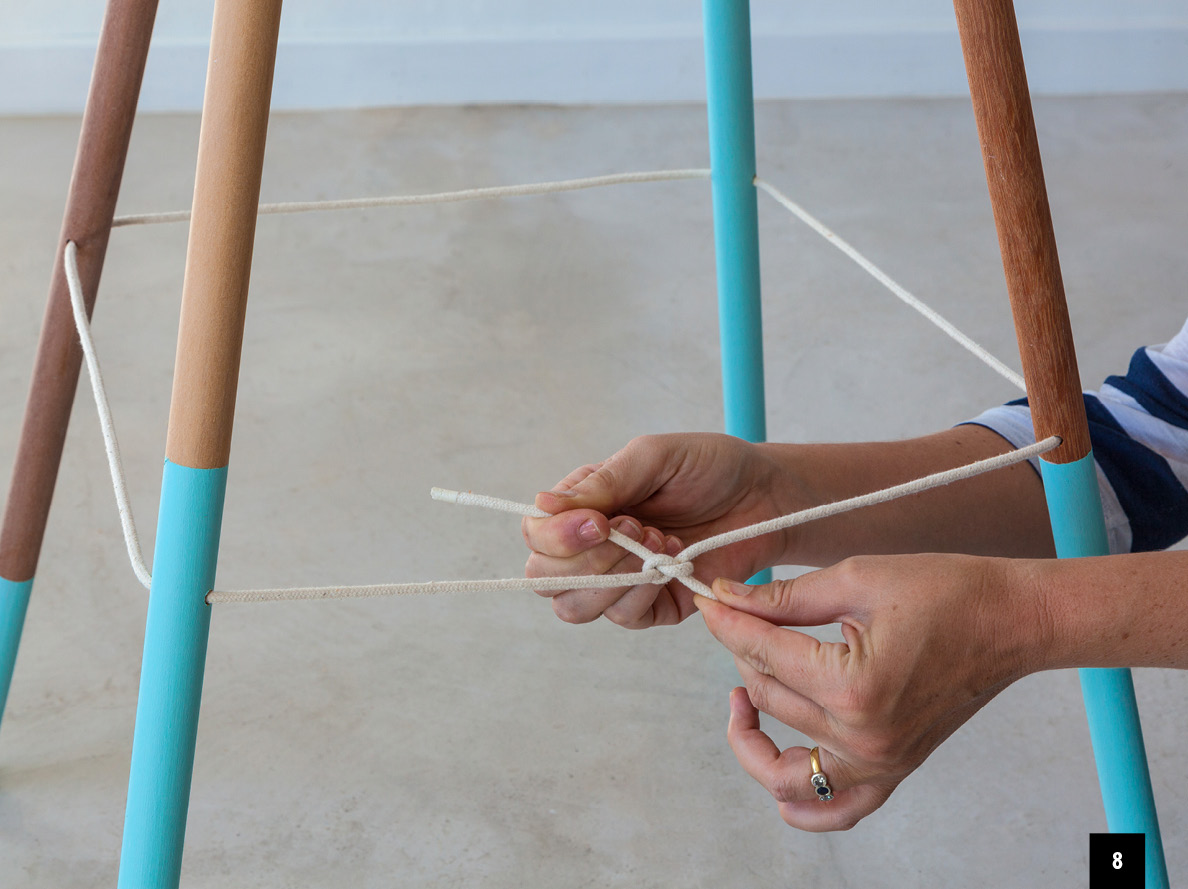 Step 8
Cut a length of rope 170mm and thread it through the holes you've made in the legs, then tie with a knot. This will stop the legs from splaying too widely.
Top Tip: To stop the ends of the rope from fraying wrap a little masking tape around the ends.