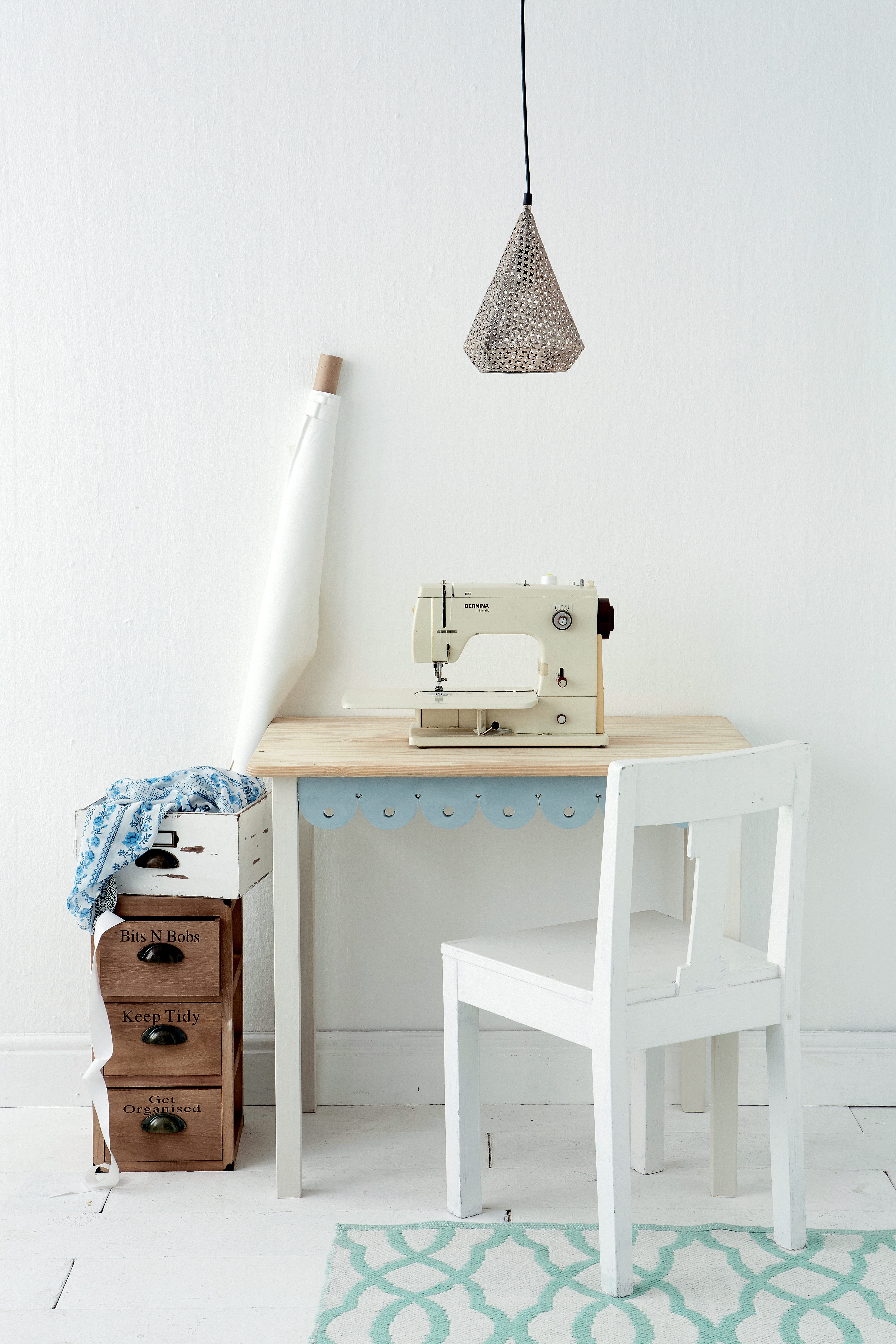 1. A corner for crafts
Materials you will need:
drill with 19mm spade bit and 9mm wood bit
jigsaw
paintbrush
carbon paper
pen
masking tape
sandpaper
template
chalky décor paint in the colours of your choice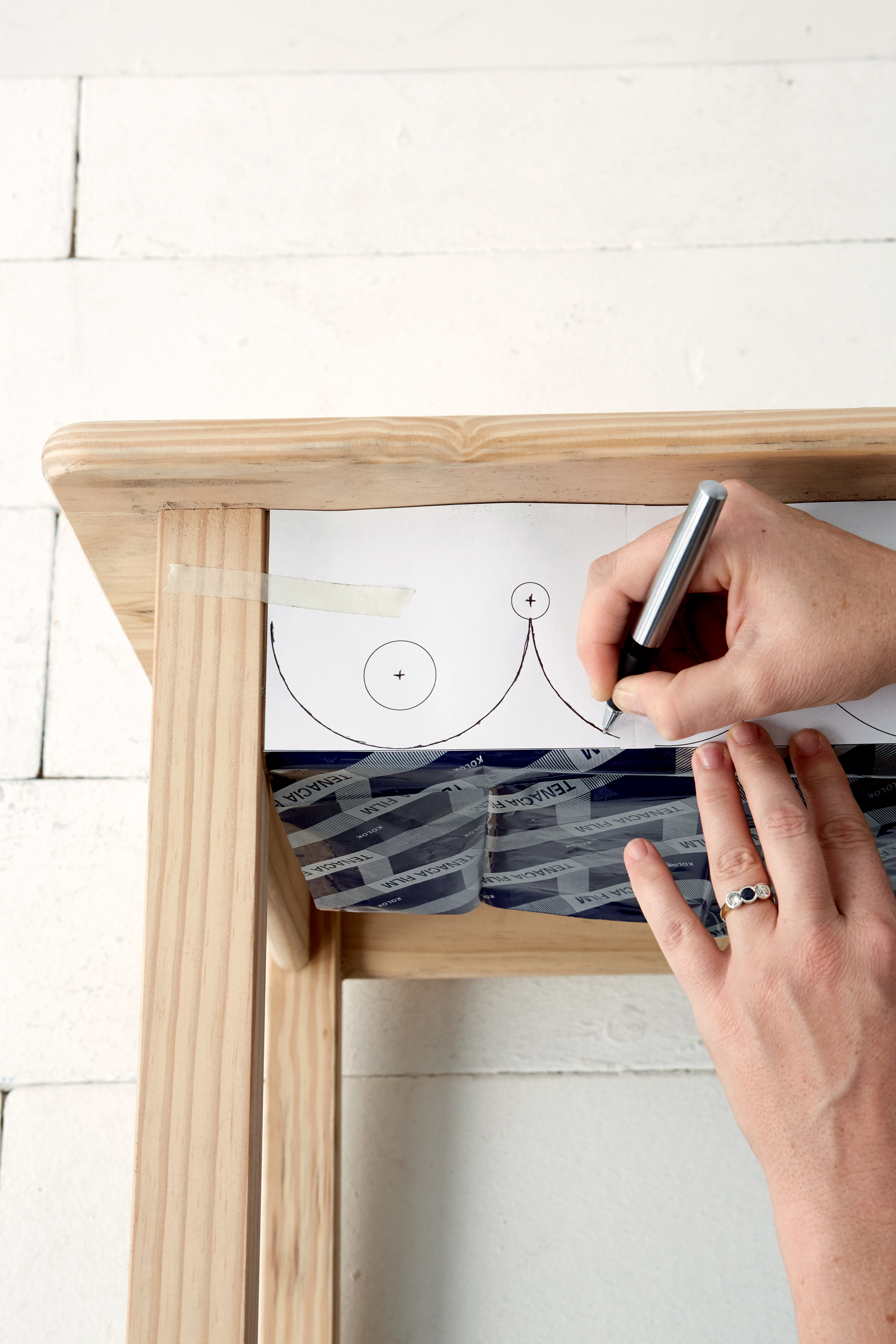 Step 1
Decide on a design for the cut-out detail on the side of the table. If you like the one we used, download it from homemag.co.za and print it out (you might have to scale it to fit your table's edge). Position and secure it in place with masking tape. Slip the carbon paper between the wood and template and trace it with a pen. Mark the centre of the circles.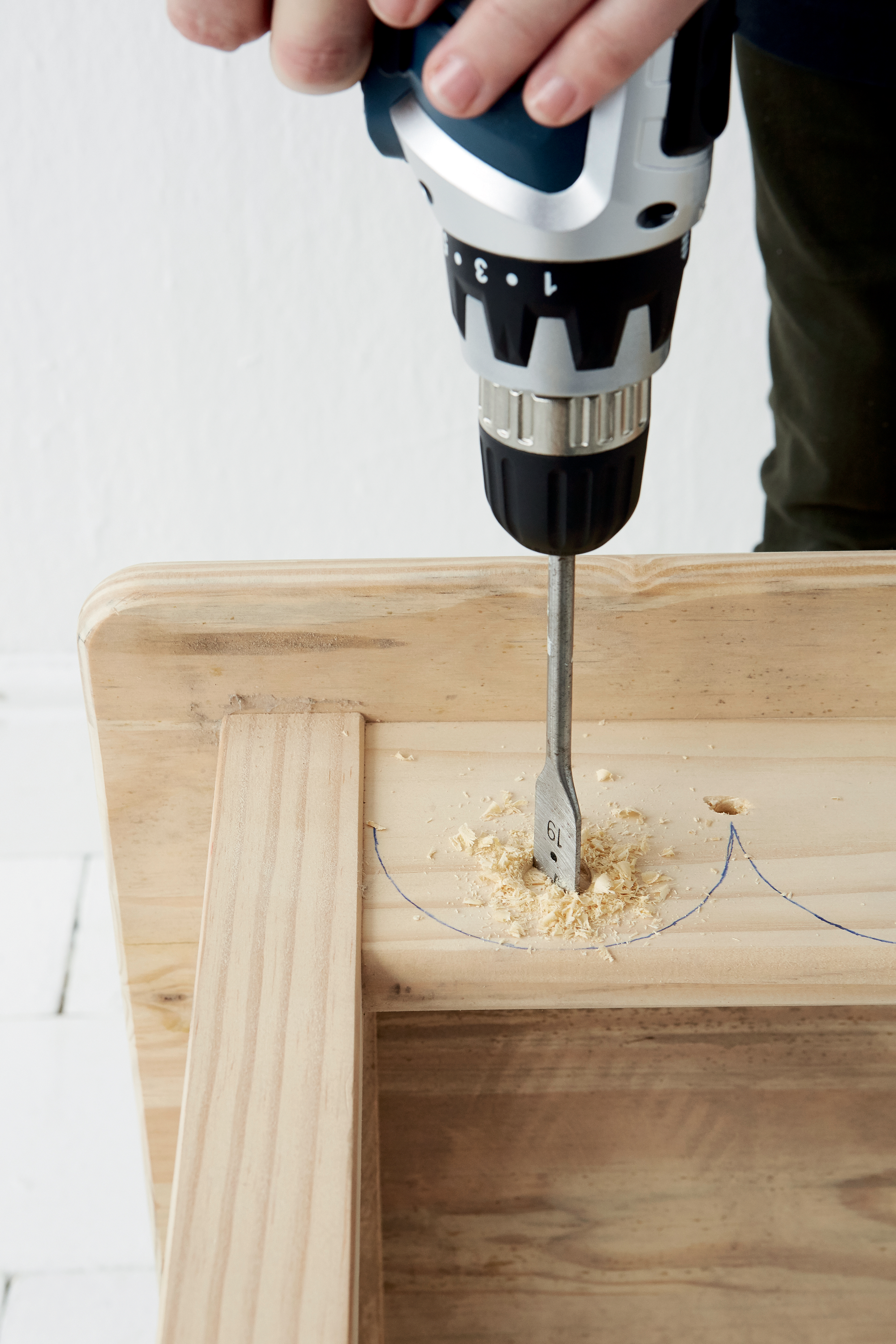 Step 2
Drill holes with the 19mm drill bit on all the bigger circles and with the 9mm drill bit on the smaller circles.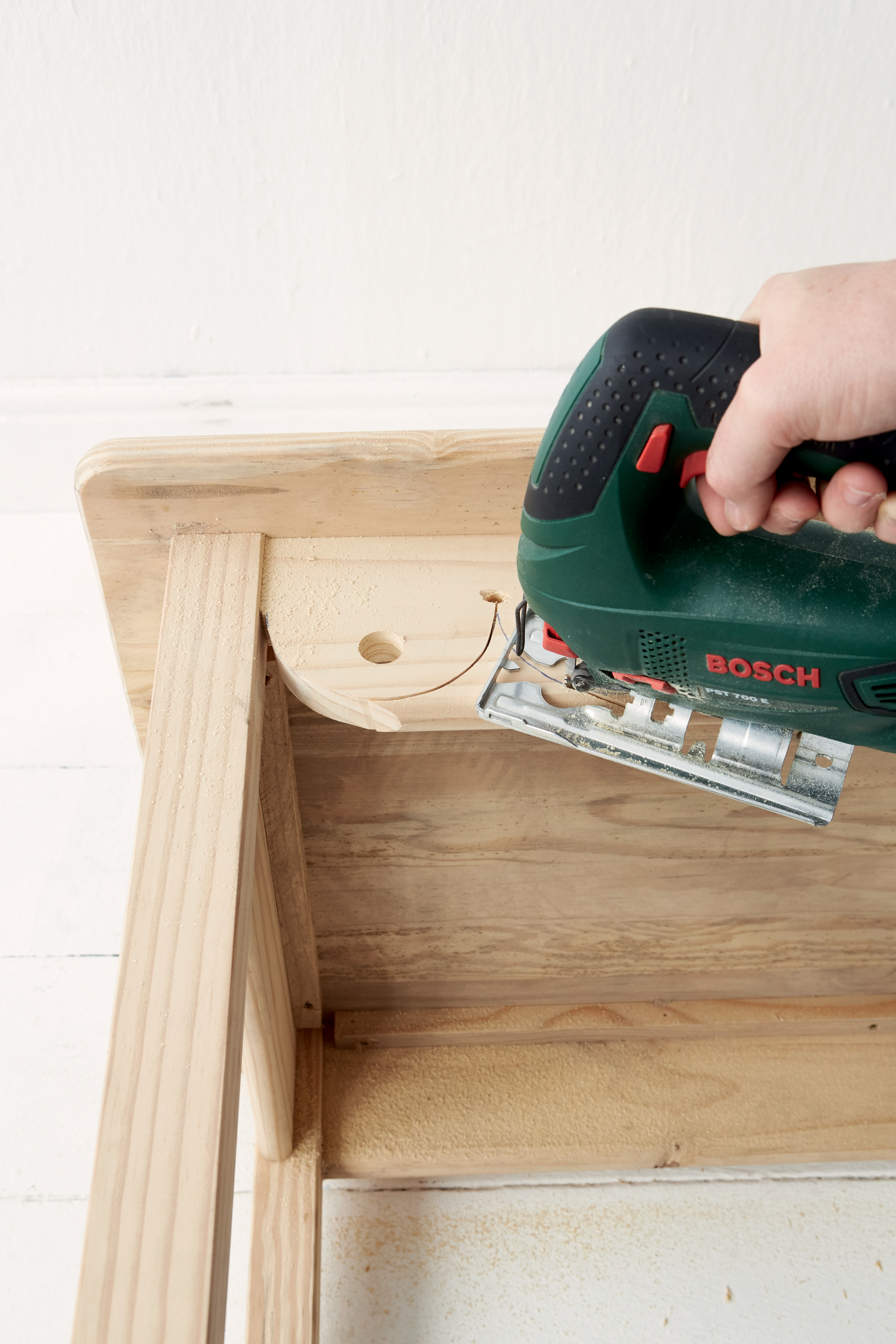 Step 3
Now carefully cut out the rest of the pattern with the jigsaw. Sand the edges smooth.
Step 4
Cover the legs and edges of the table with two coats of paint; we painted the cut-out edge in a different colour to the legs.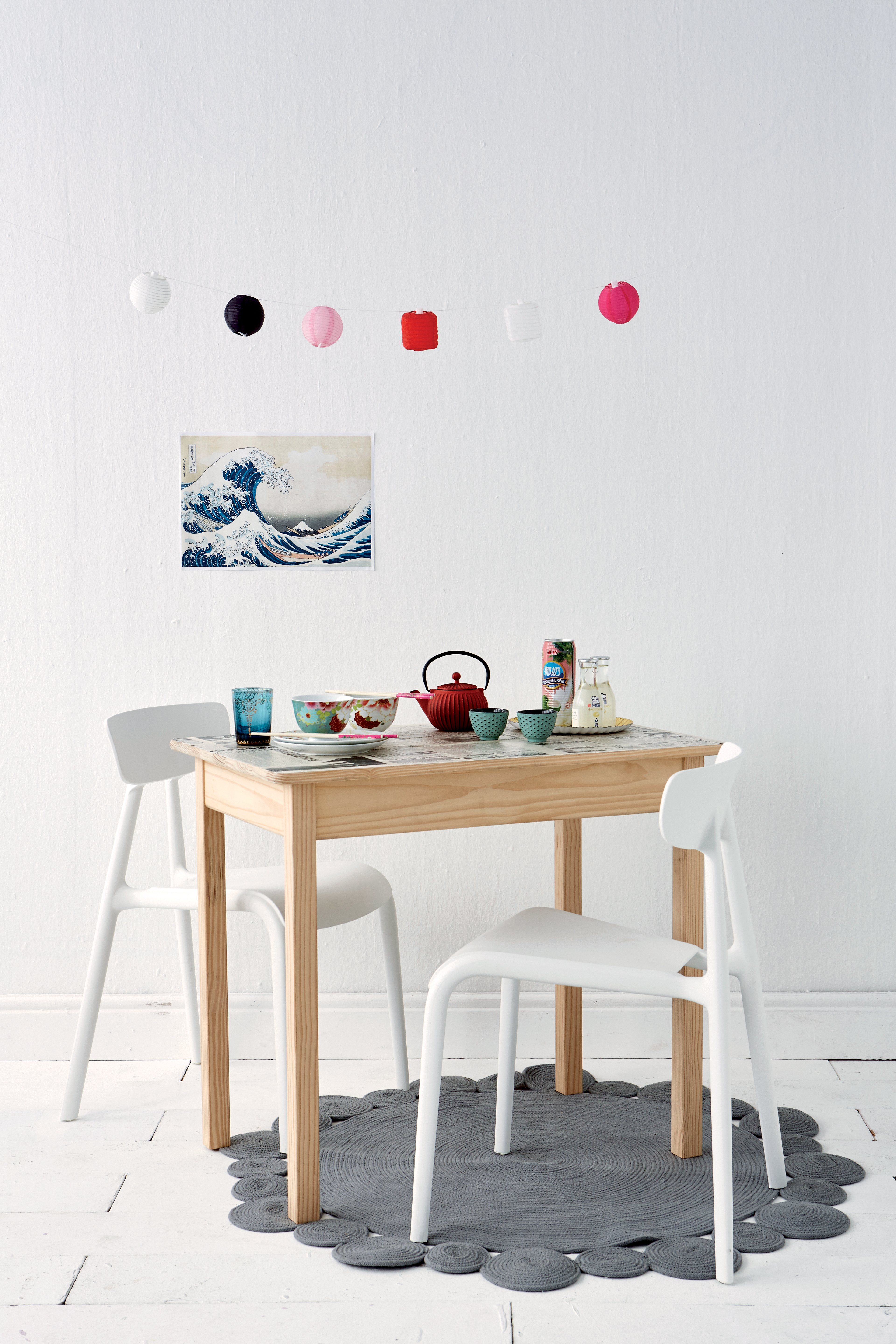 2. Breakfast Nook for 2
Materials you will need:
paintbrush
newspaper (we used
Chinese newspaper)
podge
Step 1
Paint the surface of the table with podge.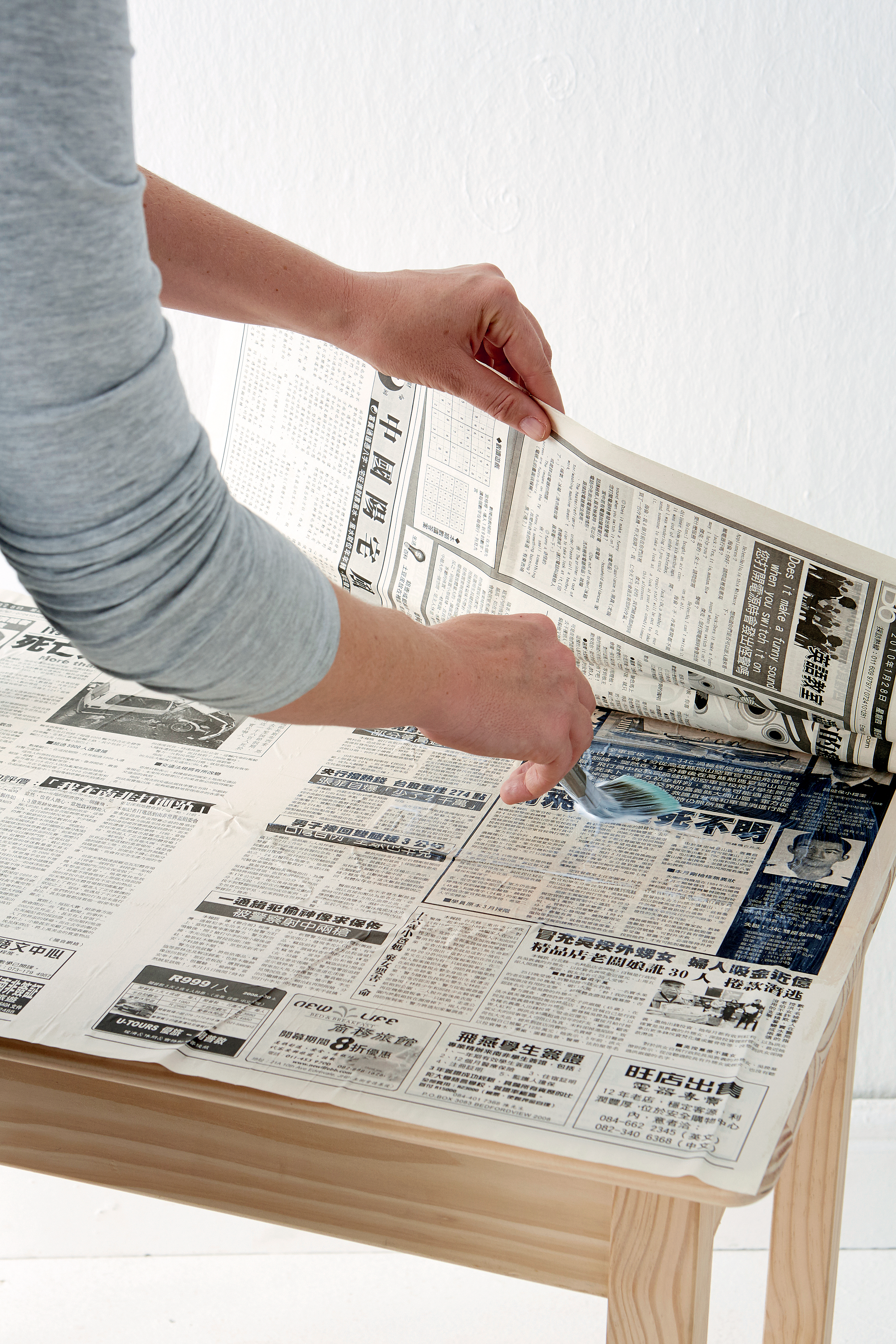 Step 2
Lay the newspaper down on the podge while it's still wet and smooth it out with your hands. If the newspaper overlaps, paint more podge between the layers.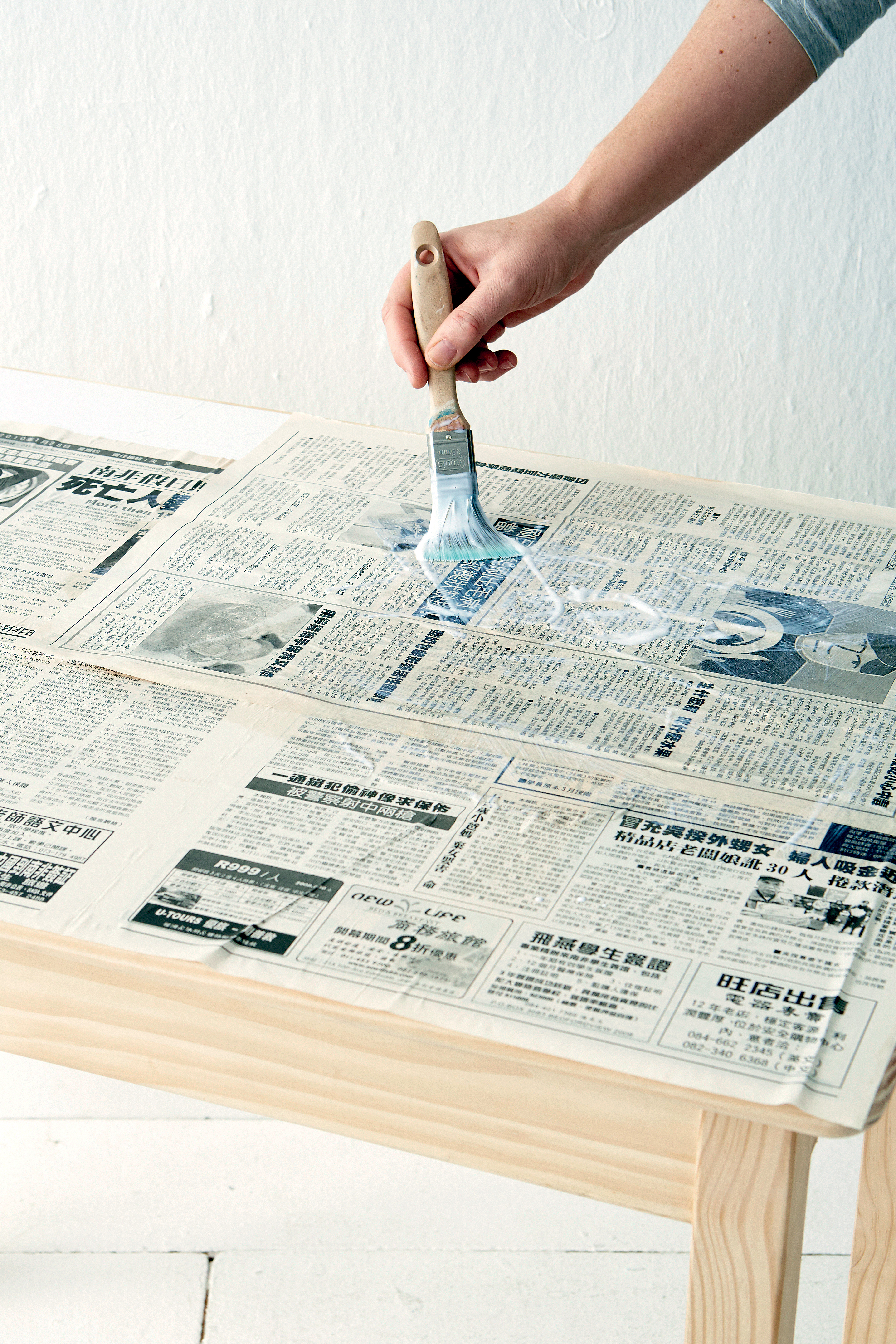 Step 3
When the entire surface has been covered in newspaper, paint a coat of podge over it. Once it has dried, paint a second coat.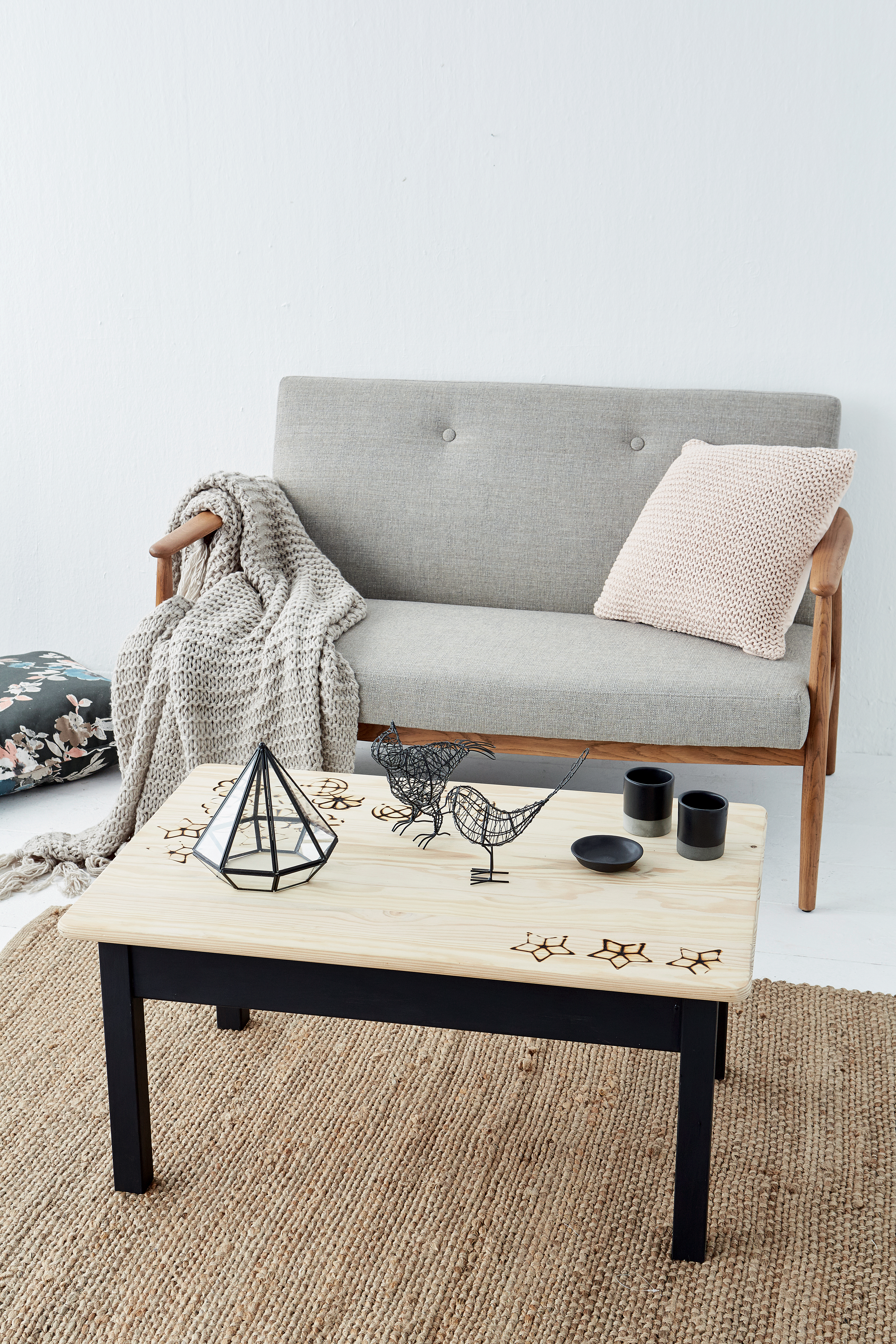 3. Time for a Coffee break
Materials you will need:
iron rosette set (R179, yuppiechef.com)
jigsaw
paintbrush
tape measure
pencil
gas stove or blowtorch
paint in the colour of your choice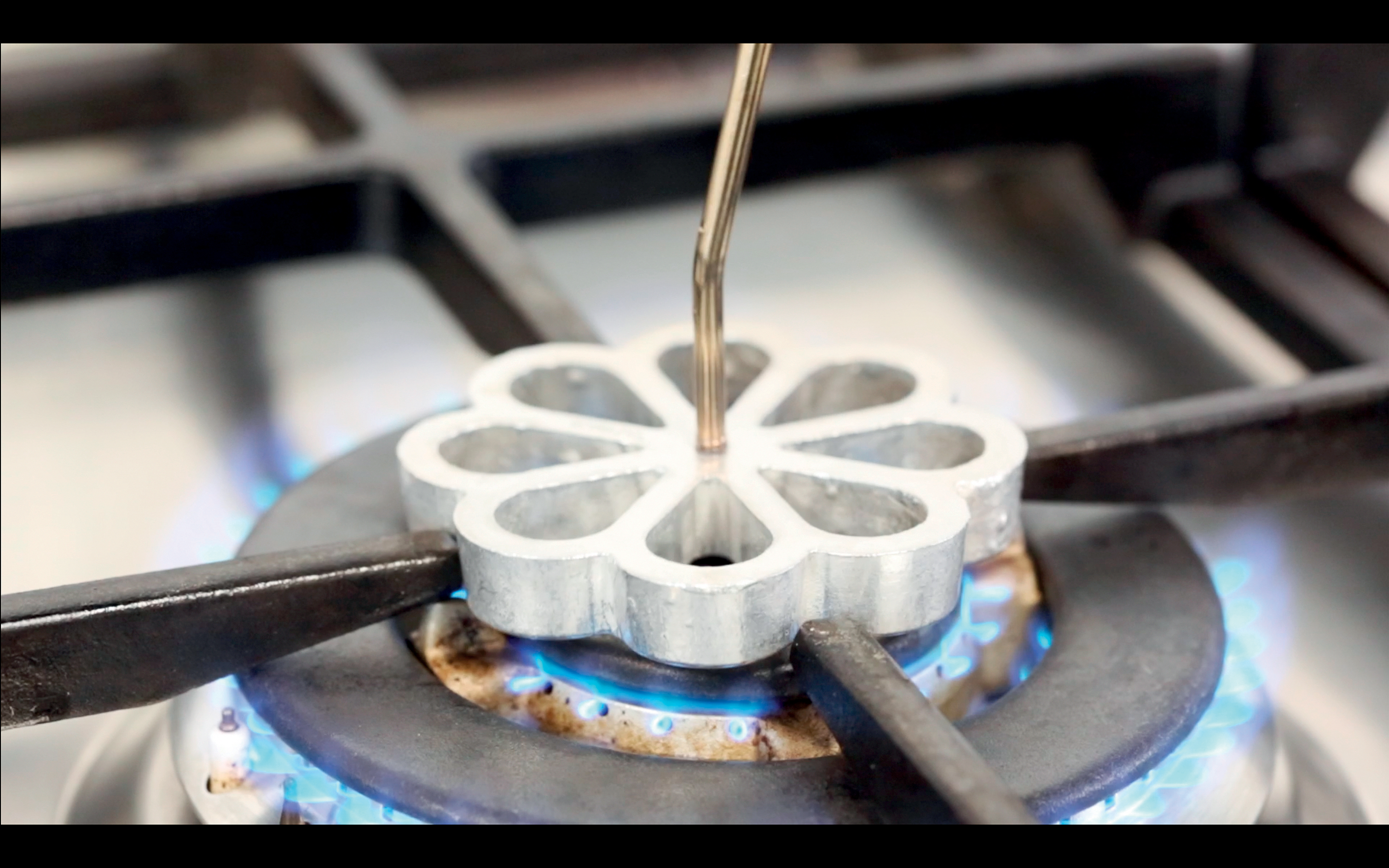 Step 1
Heat the rosette in the flames of a gas stove or blowtorch; when the iron is very hot, burn a pattern onto the surface of the table. Keep repeating this process until you're happy with your design.
Top Tip: Extreme heat will damage the rosette; if you'd like to use it again, buy one made of cast iron. Otherwise, use something you have in your house that's made of good quality iron – anything from a fireplace rake to an L-bracket or a fire poker will do. If it has a shape you like, heat it to the required temperature and have fun. Use protective heat-resistant gloves, even if you use tongs or pliers!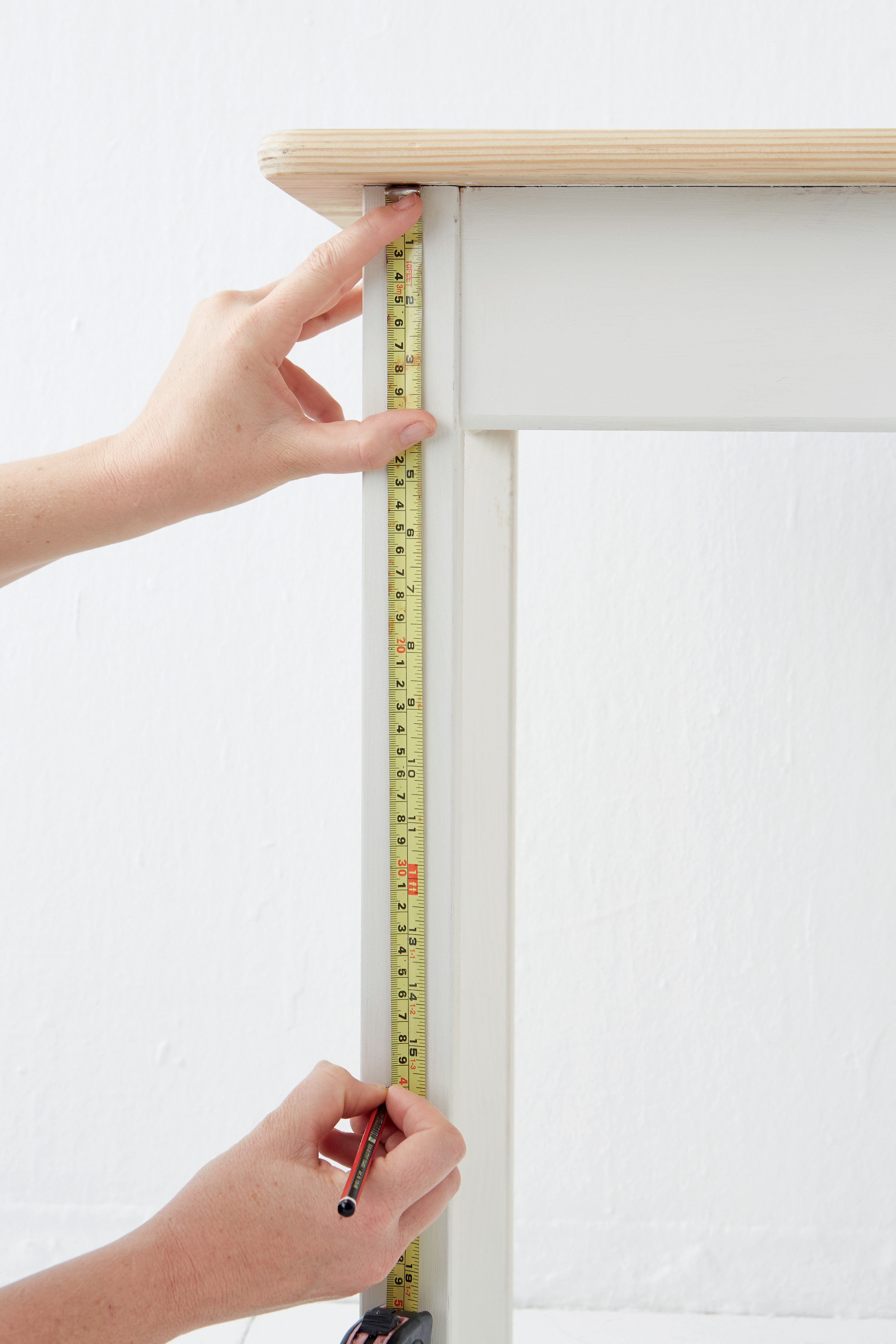 Step 2
Measure and mark 40cm down each of the four legs from the tabletop.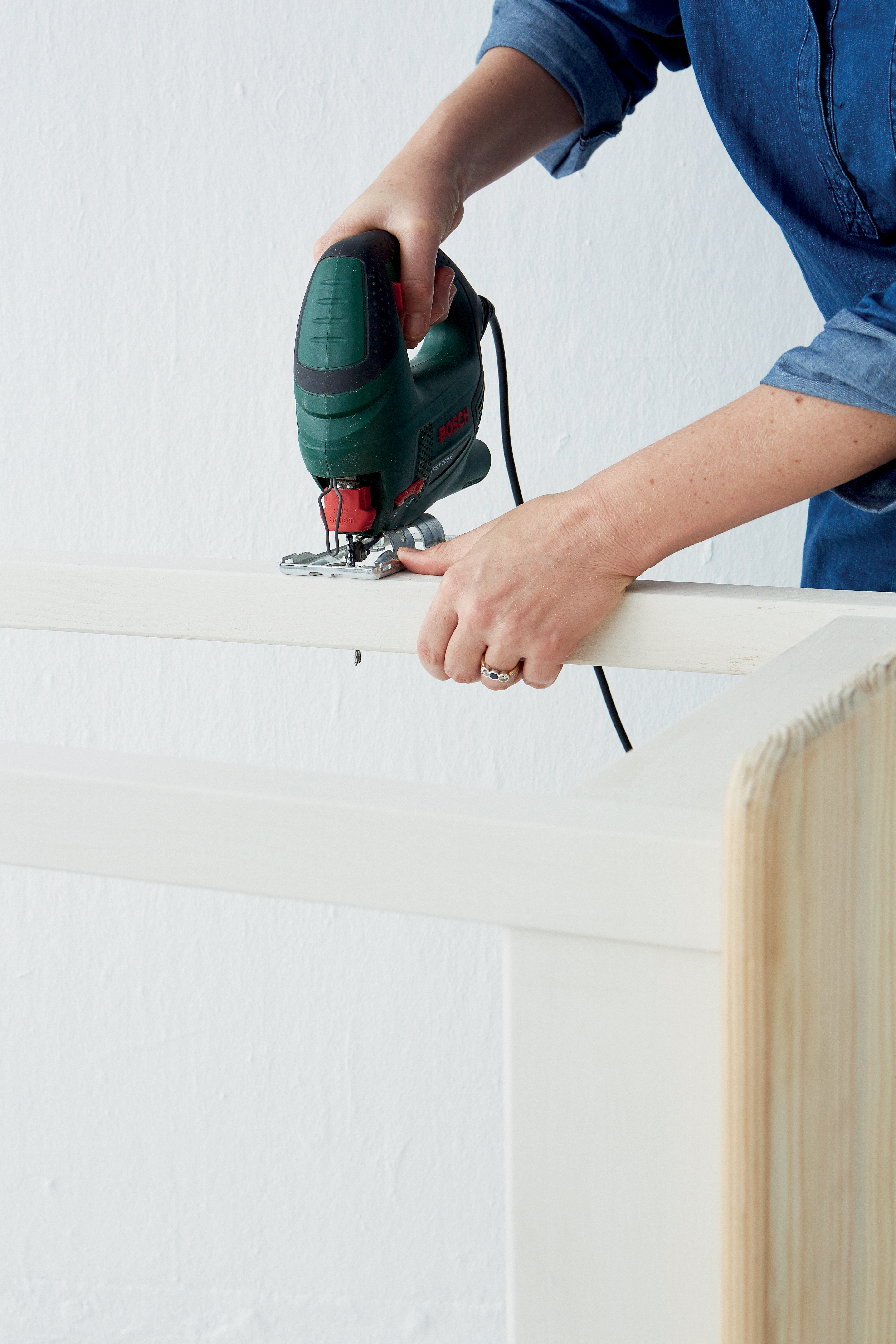 Step 3
Cut the legs with a jigsaw at the mark you made in step 2.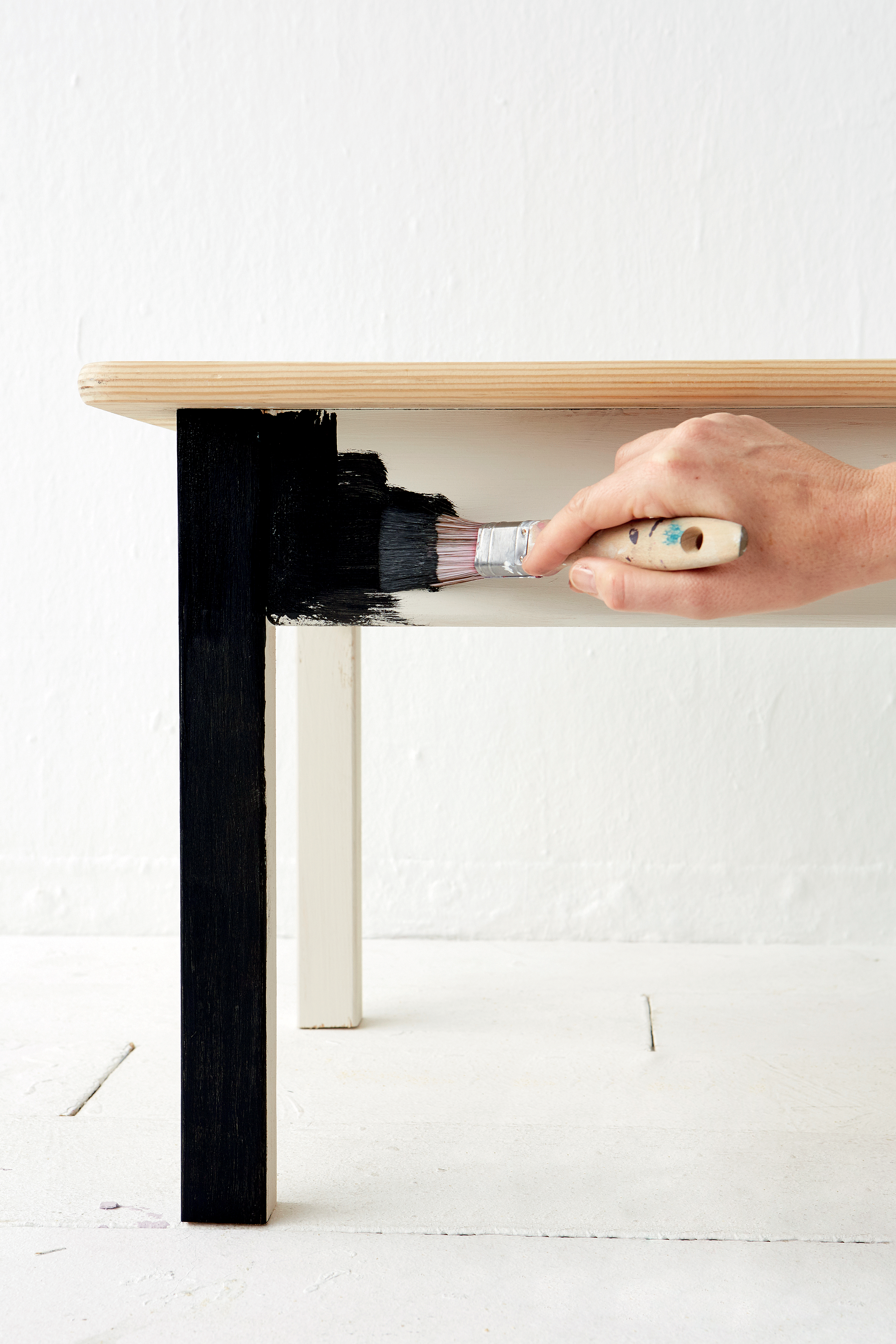 Step 4
Paint the edge and table legs in the colour of your choice.
Credits
Referenced from Gallo images / Home Magazine