Create novel place card holders with cement and a fun mould such as this moustache – it's so easy!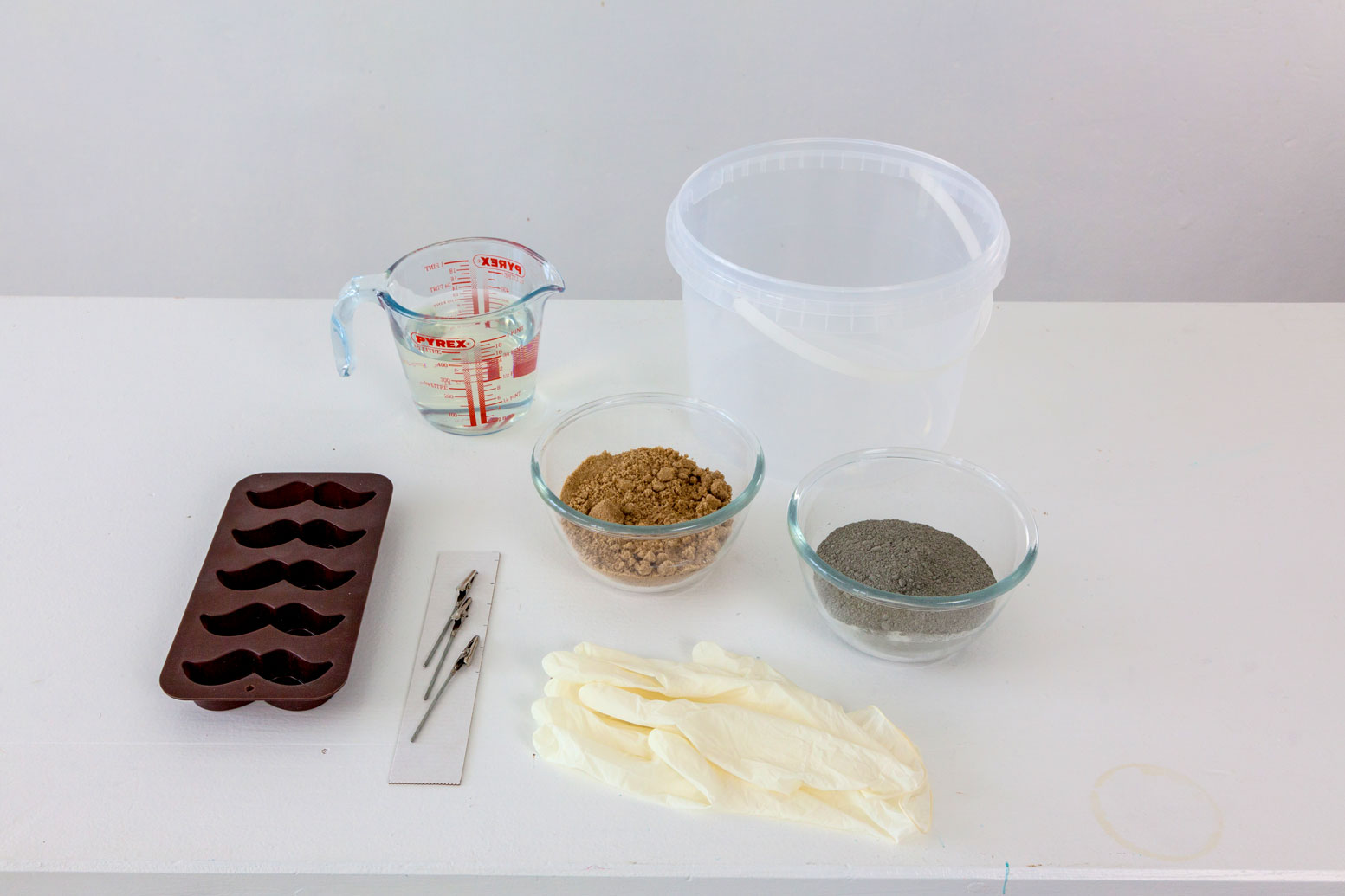 Tools for the job
Latex gloves
Bucket
Moustache mould
Crocodile clips
Materials you will need
Cement
Builder's sand
Water
Cardboard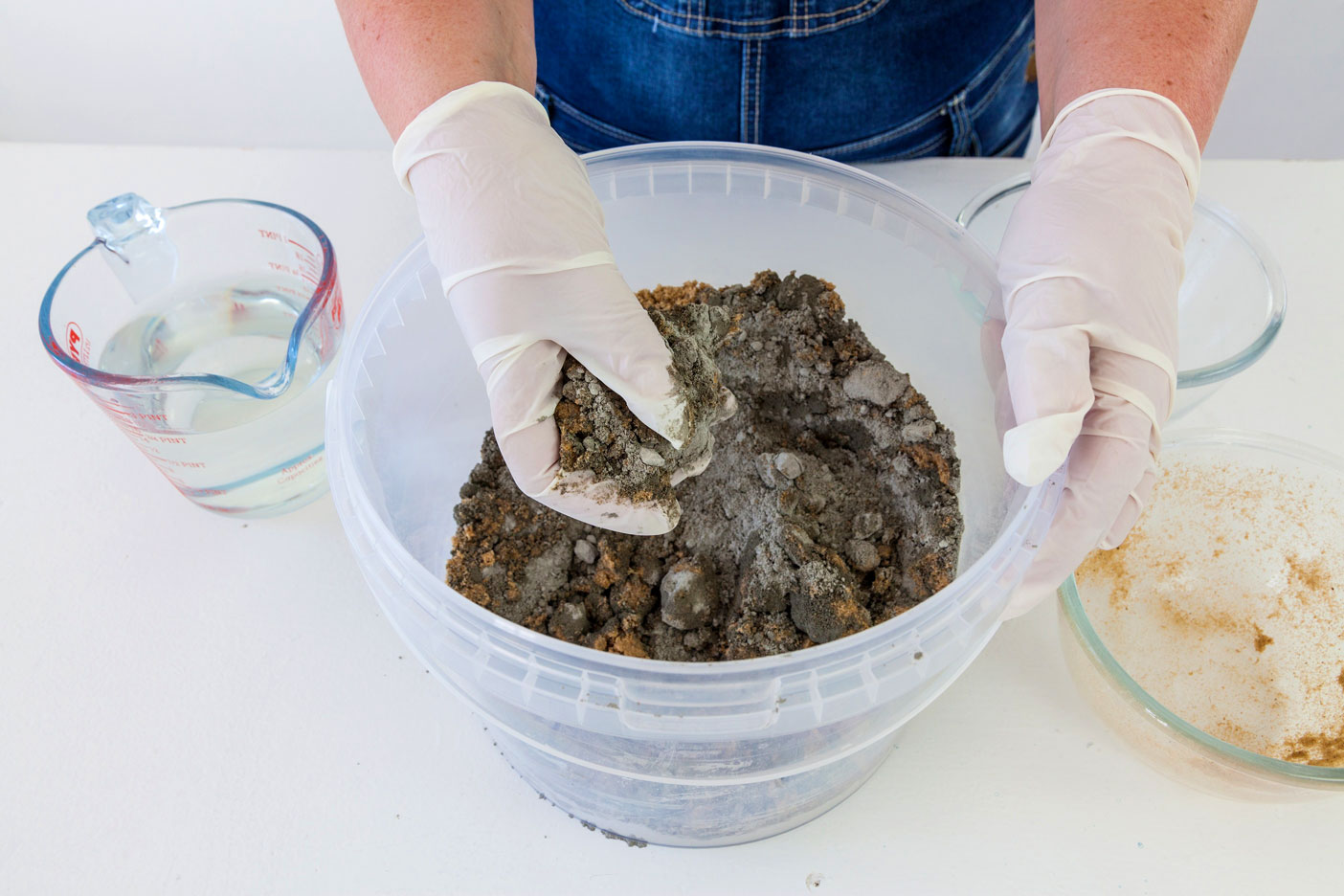 Step 1
Wear latex gloves and mix equal parts of cement and sand in a bucket. Add water in small increments and mix well until the cement has the consistency of dough.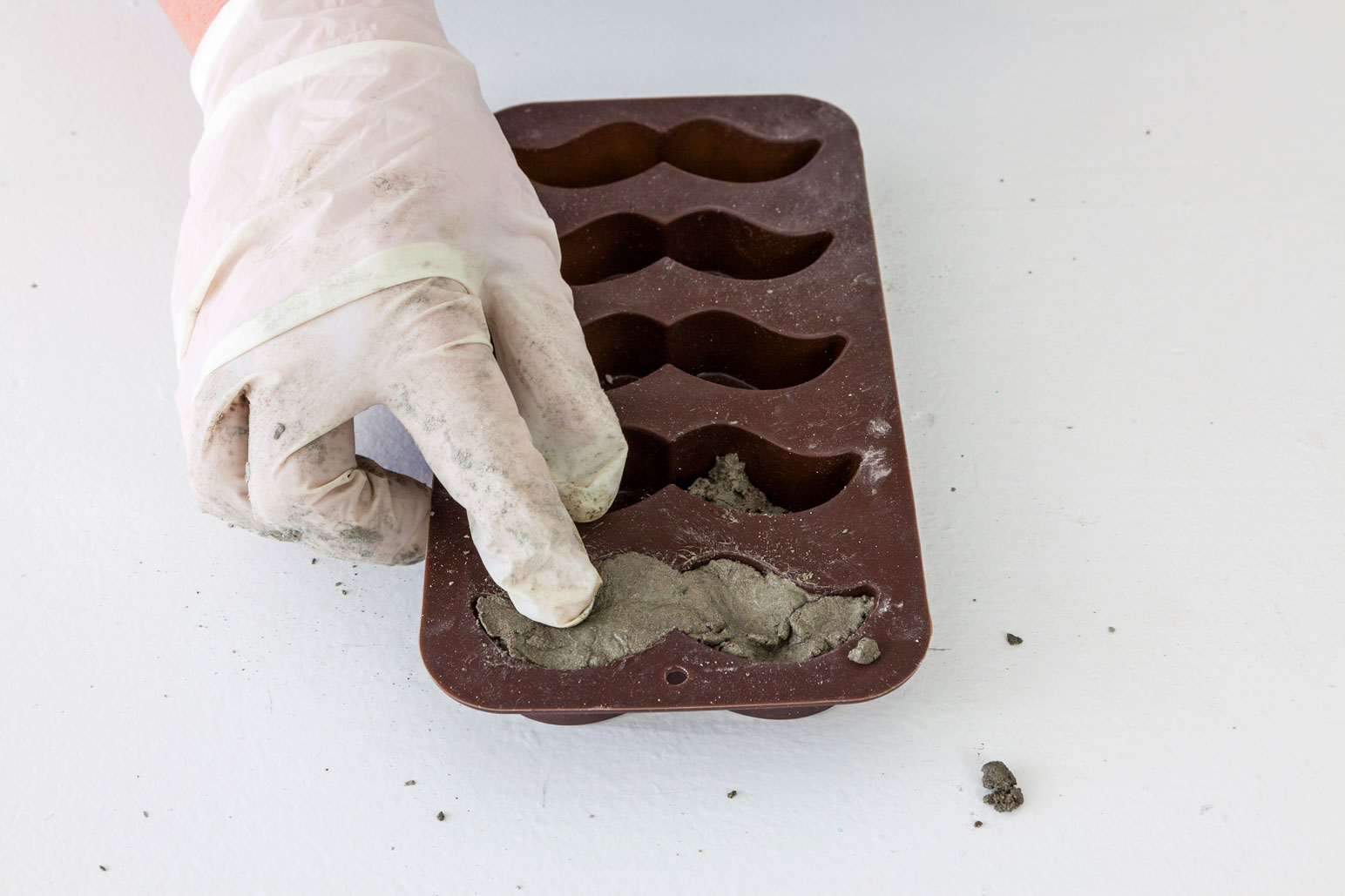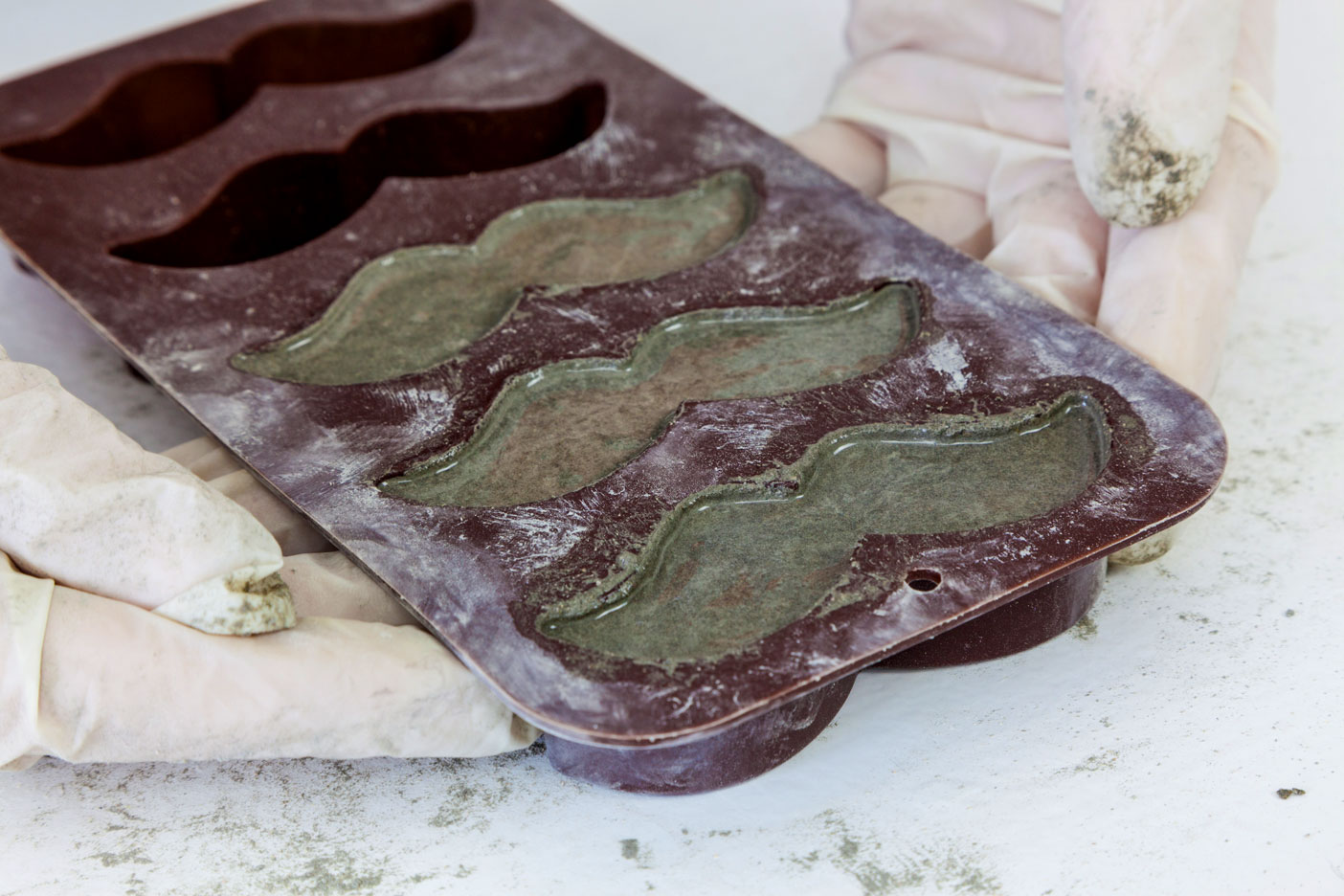 Step 2
Press the cement mixture into the mould. Tap the sides of the mould to remove bubbles in the cement.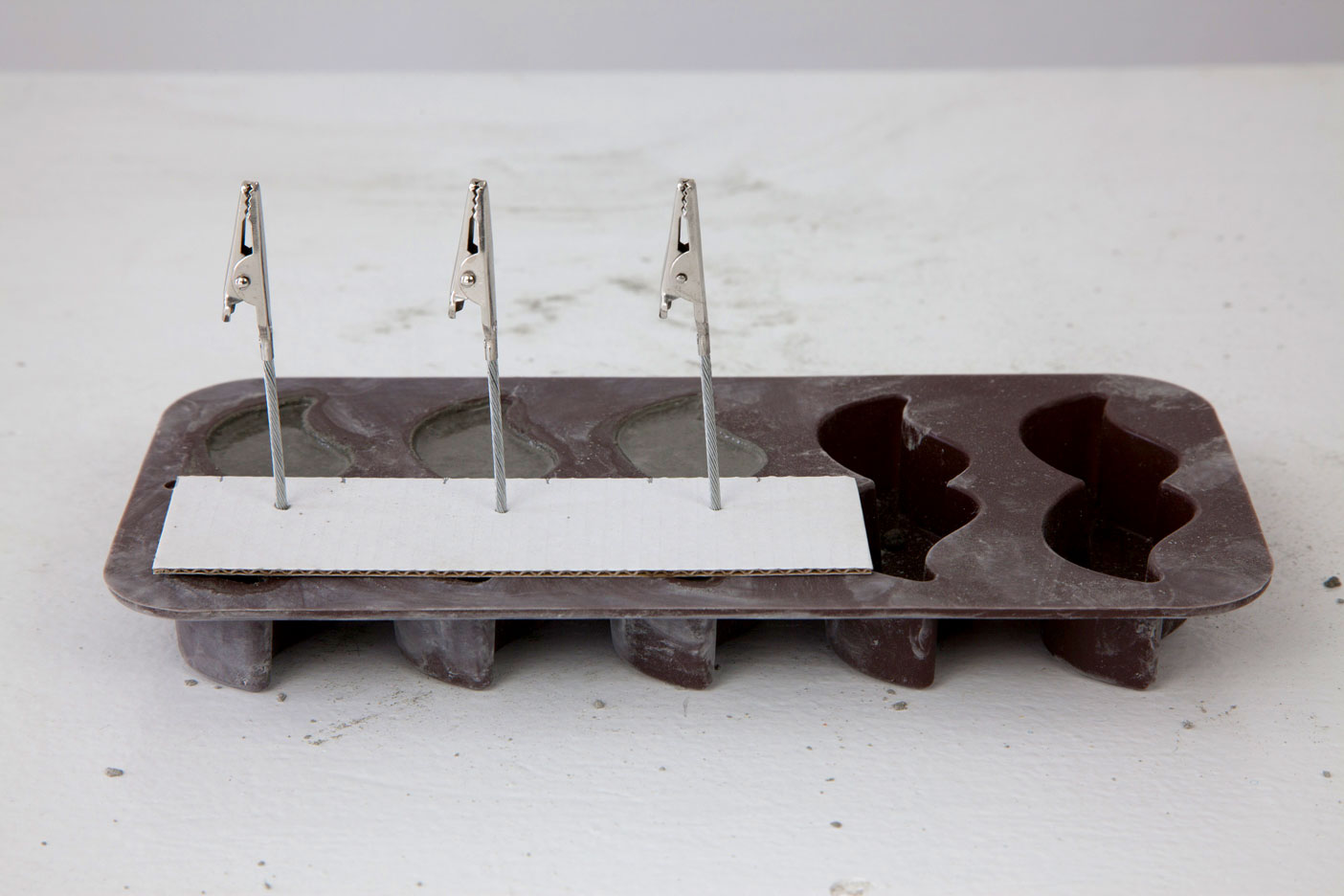 Step 3
Place a strip of cardboard over the mould and press the crocodile clips into the cement through the cardboard. This prevents the clips from falling over. Leave to dry for at least 48 hours.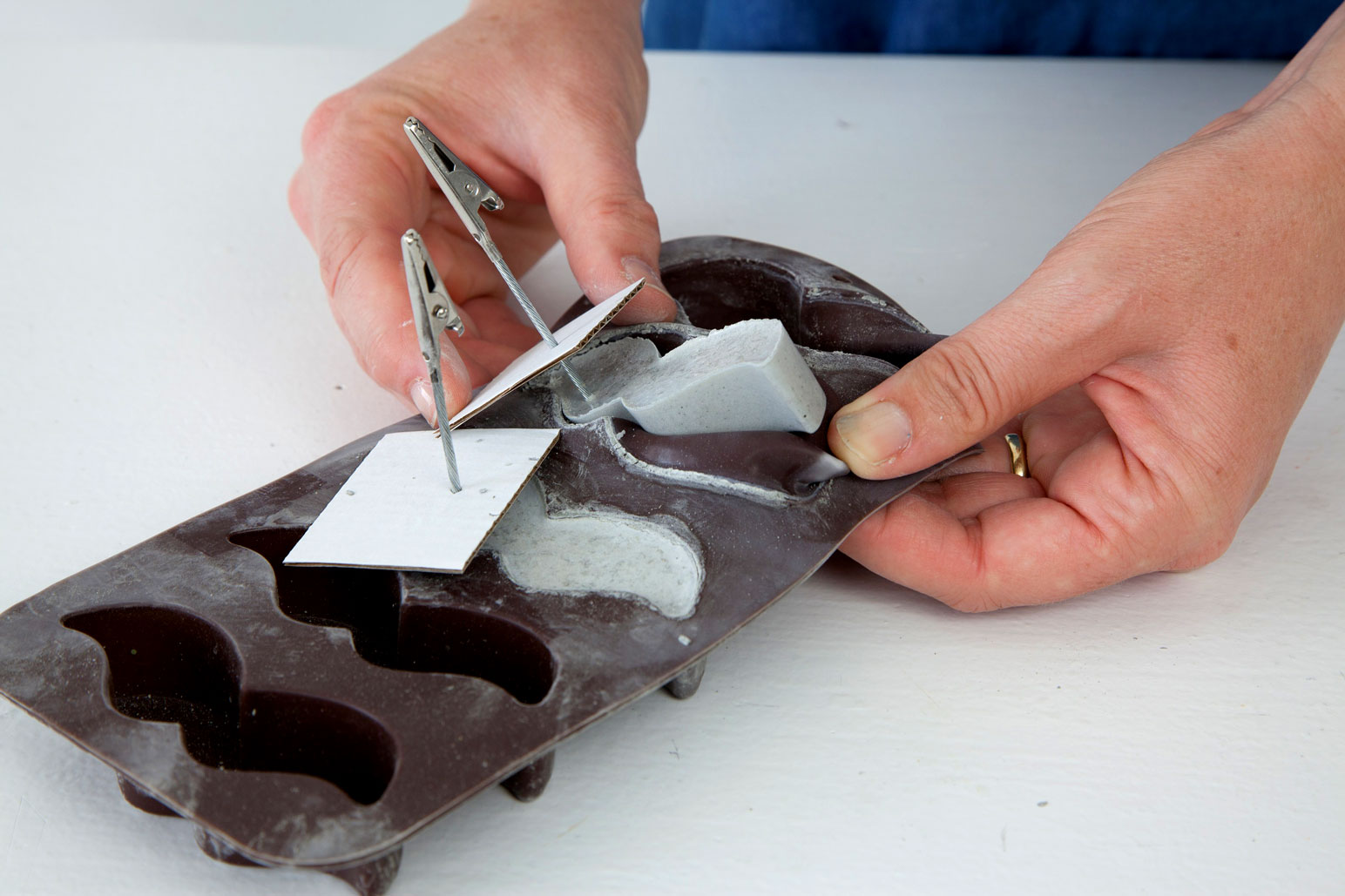 Step 4
Take the hardened cement shape out of the mould and cut away the cardboard.