Configuring your bathroom, whether from scratch or for a facelift, need not be daunting.
Shop at Builders for ideas and inspiration by, for example, looking for bathroom and design ideas in-store. This will give you an idea of what you like. Be careful you don't chase what is perceived to be trendy, though. From there, start prioritising your space and ask yourself what you want in your bathroom: His and hers basins? A big shower? An oversized bath? Once you have your elements in mind (bath, shower etc.) you can start planning the layout and shopping for the various components. Don't be scared to ask for advice from a plumber if you are unsure about the piping requirements, and from your local Builders store regarding any questions you may have.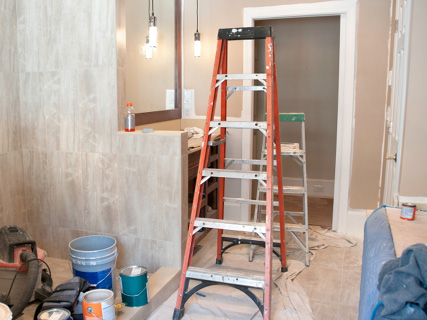 5 Steps to planning your bathroom
Determine your budget
The financial budget as well as the time needed to complete the project if you are going the DIY route.
Measure well
The old adage is "measure twice, cut once". Take your time, do your research and design the bathroom you want. Making changes once work has begun is costly.
Diy or contractor?
Only take on the DIY route if you are comfortable with all the plumbing requirements. Otherwise, get an accredited plumber to help with the installation, providing him with clear instructions on what you need.
Make a shopping list
Make sure you know exactly what you need, not forgetting the "hidden" items that are commonly overlooked like traps and basin wastes. Buy all the required materials before your contractor gets on site, so you don't hold up the installation.
Manage the process
See this as a project, so manage your budget and ensure the timely completion of the project. If you're revamping a bathroom, any delays can be disruptive to your living arrangements.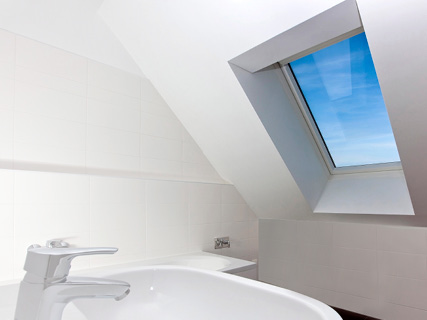 Dos and don'ts for planning a bathroom
Make sure there's sufficient natural lighting through the use of windows or skylights, and avoid a dark, damp bathroom.
Don't make the toilet the focal point of the bathroom; this includes line of sight from adjacent rooms.
The shower, bath or vanity is a more attractive focal point.
Size isn't everything. Focusing on efficient, effective design with the optimal use of lighting and colours can help make any bathroom a winner.
Remember to consider storage space – there are great creative and trendy storage solutions, ensuring your counter tops are clean and neat.