A lacklustre bedroom for two little boys now boasts a cheerful focal wall.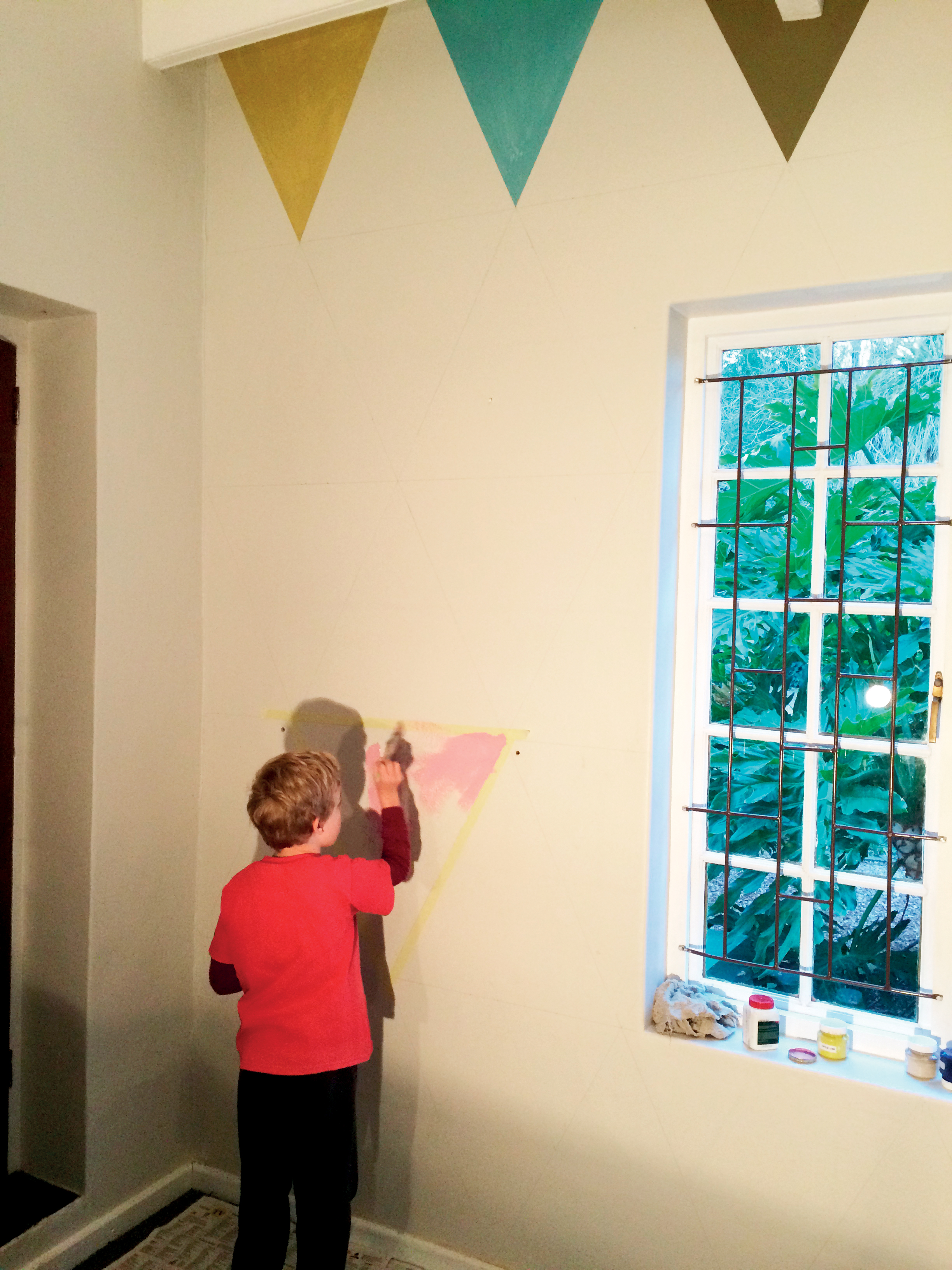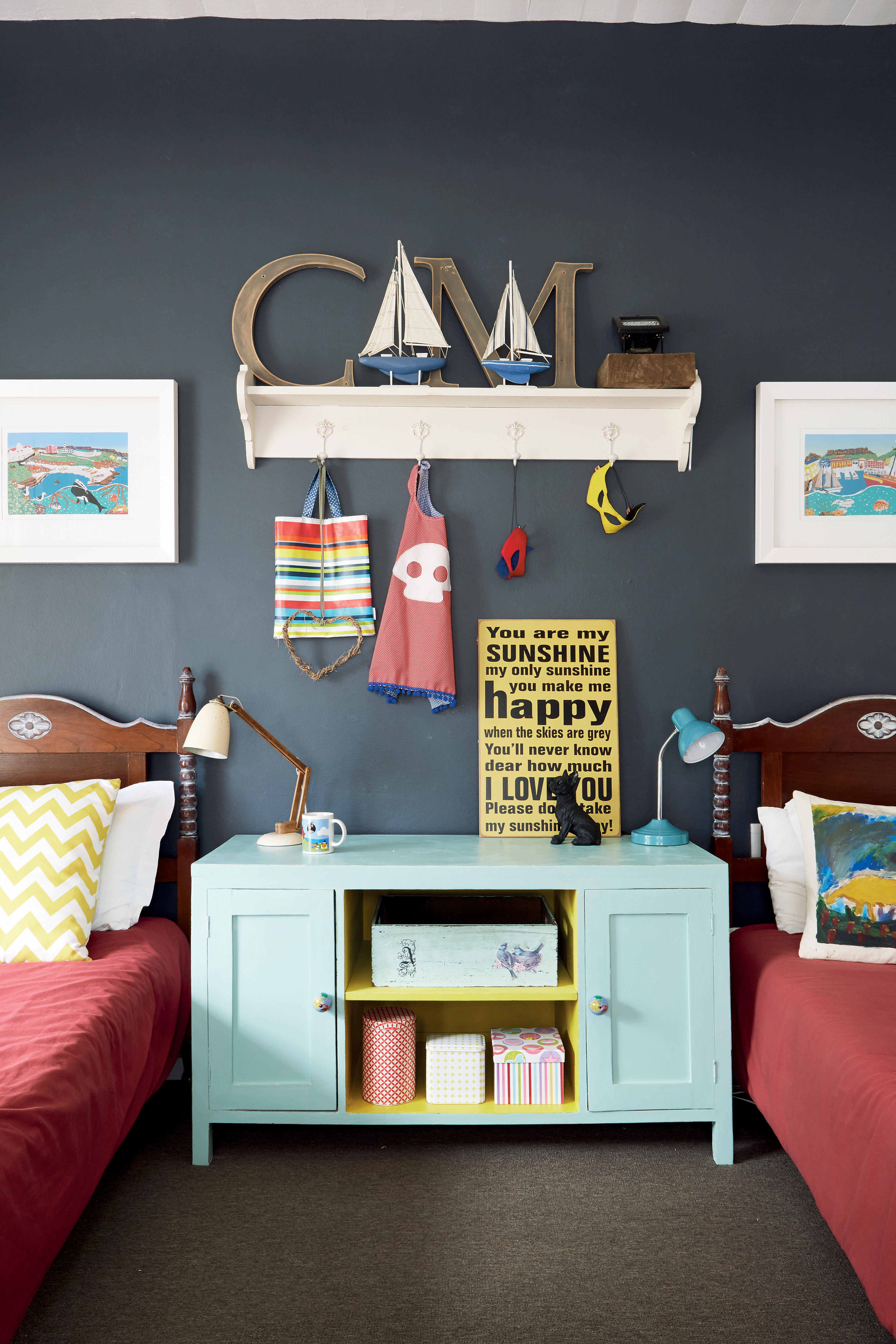 For this wall, Plascon's Night Moss was used to create a dark focal wall behind the beds (both were second-hand finds). For the cupboard, three Annie Sloan paint colours were mixed – Antibes, Louis Blue and Pure – and sealed it with Plascon's Glazecoat Matt. The shelves were painted with Annie Sloan English Yellow.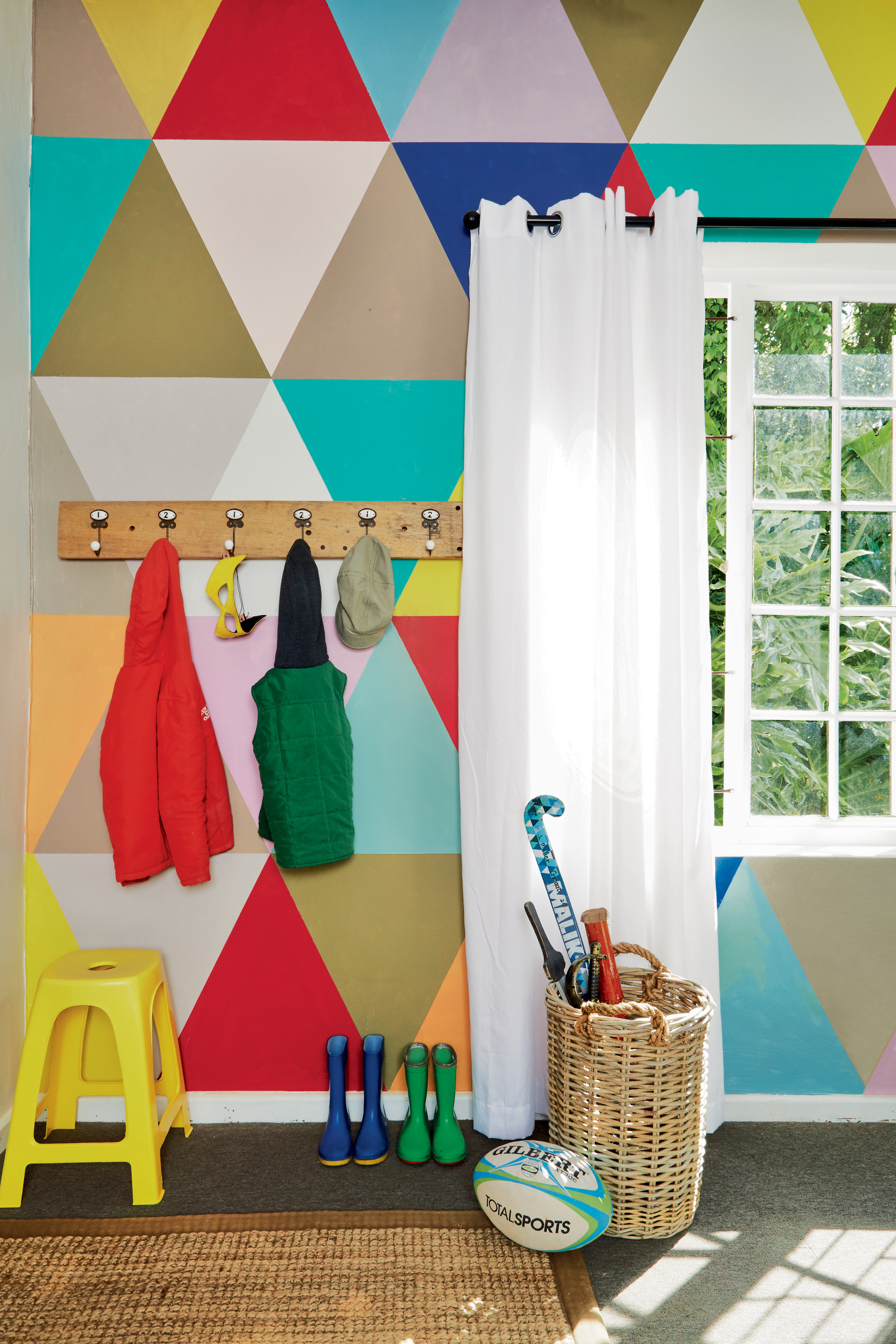 The triangle design with leftover Annie Sloan paint in a variety of colours. Haul out that old paint from the garage – ordinary PVA will work well, too – and let your imagination run wild!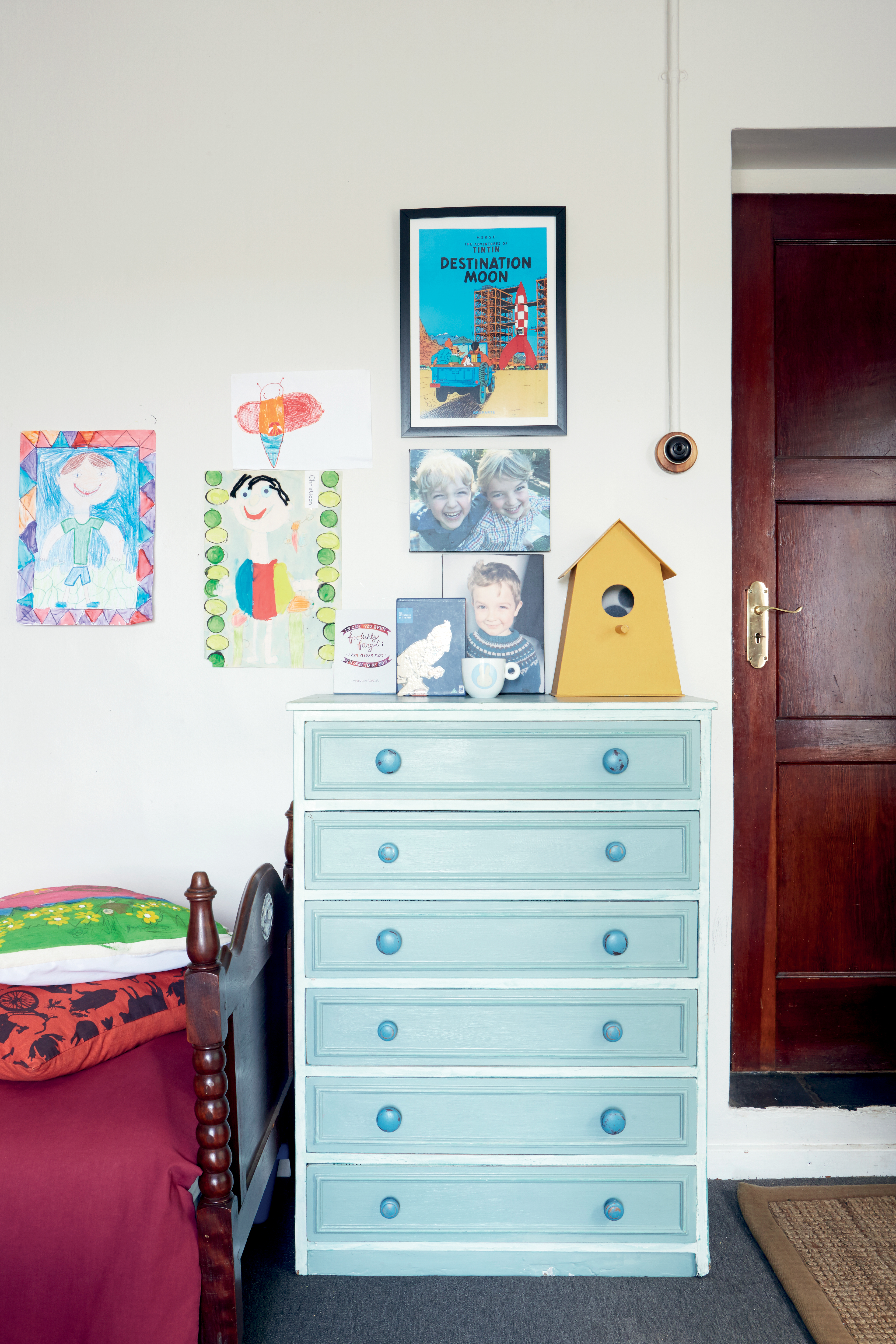 This room was converted from a dining room into a bedroom for two little boys. The focal wall has a triangular design. It was hard work but the end result is a fun, geometric effect. The wall is 4m wide and almost 3m high. The framework of the chest of drawers was painted with Annie Sloan paint in Old White, the drawers in Duck Egg Blue and the handles in Aubusson Blue.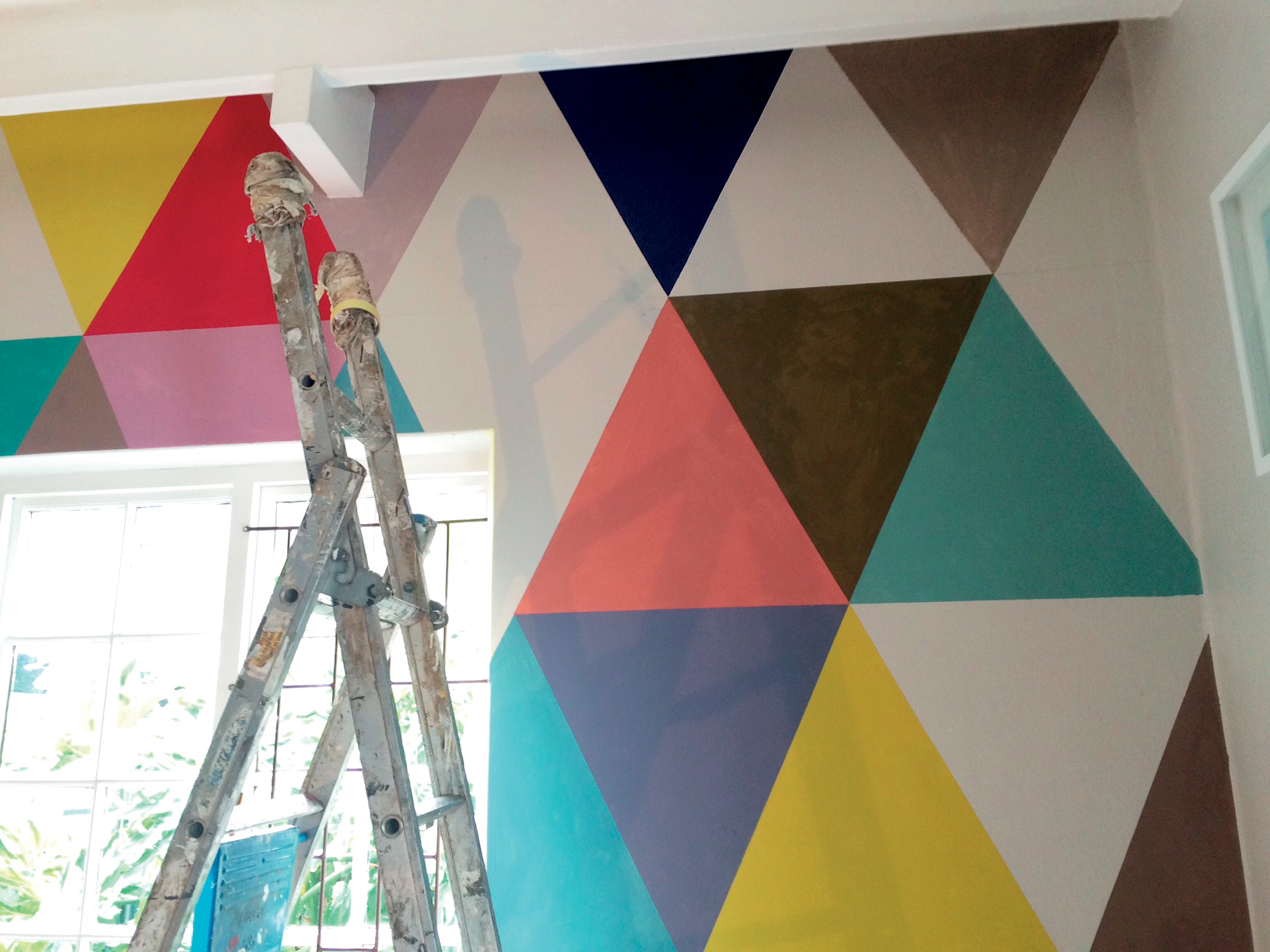 How to paint triangles
First of all, don't forget that most walls, skirtings or ceilings are never straight. It's not a good idea to start with a triangle at the very top or very bottom.
Decide how big your triangles will be. These are 600mm high and 600mm wide at the base.
Using a ruler and pencil, draw a perfectly level horizontal line in the middle of the wall. You will work from this line upwards and downwards. In this way, a crooked ceiling won't spoil your design.
Now draw more horizontal lines every 600mm up to the top and the bottom until your entire wall is covered with horizontal lines 600mm apart.
To draw the perfect triangle: make a pencil mark on your first (middle) horizontal line every 600mm. Then make similar pencil marks on every second line.
Now join the marks diagonally (from top left to bottom right, and vice versa) with a pencil line to form your triangles. Carry on in this way until the entire wall is covered in triangles.
Top Tip:  If you prefer, you can write the colour in each triangle. I don't do this because it hinders my creativity – I let the colours lead me.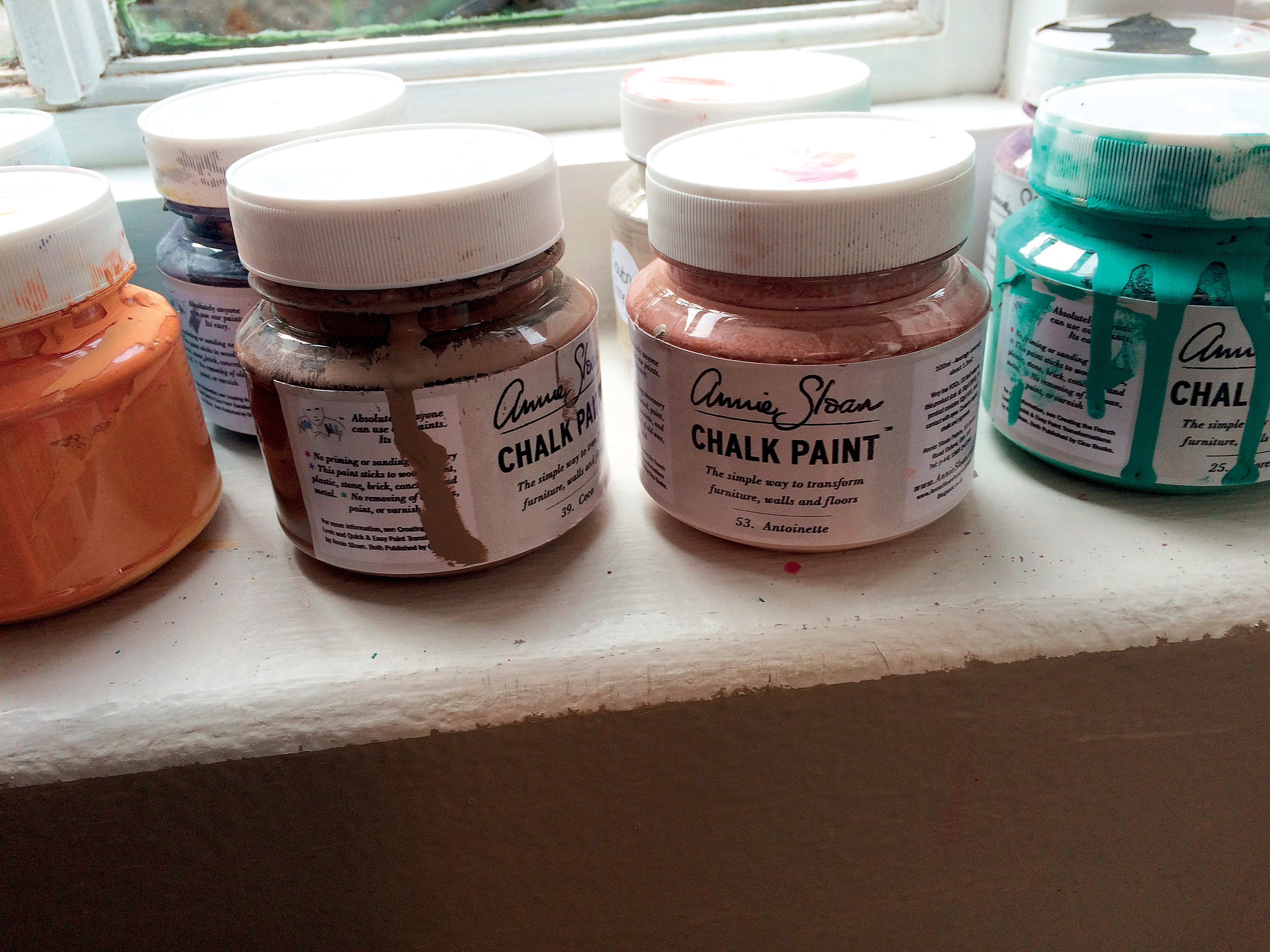 Now you can start painting. Stick masking tape on the outlines of a triangle, paint it and immediately pull off the tape. Do not paint the triangle directly next to this one immediately, as you will have to stick masking tape over the fresh paint in order to mark the outlines of the new triangle. Paint triangles at random until your wall is complete.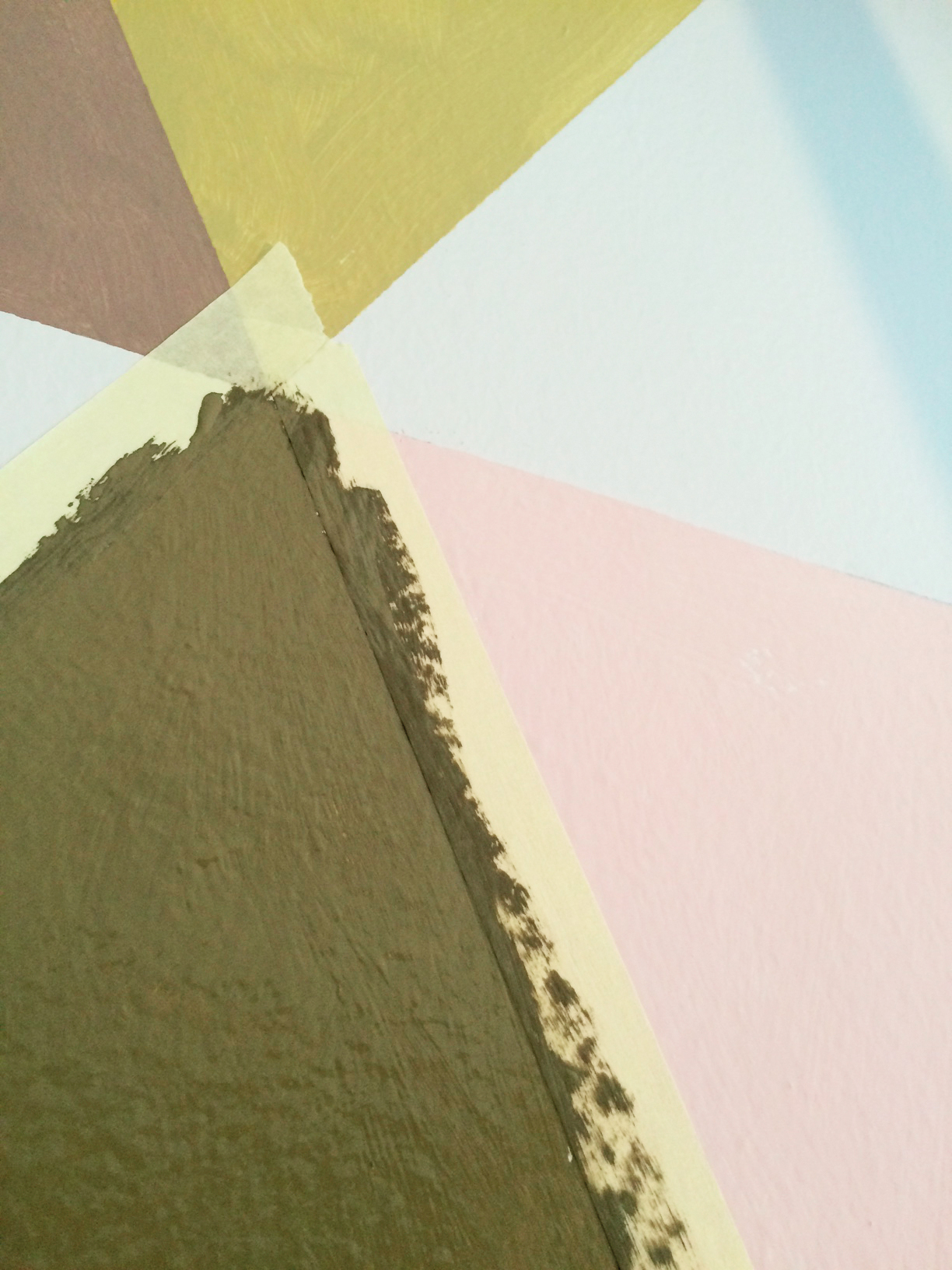 When painting each triangle, always apply masking tape around the edges to keep the lines neat. For each subsequent triangle, apply masking tape again, but this time over the already painted areas.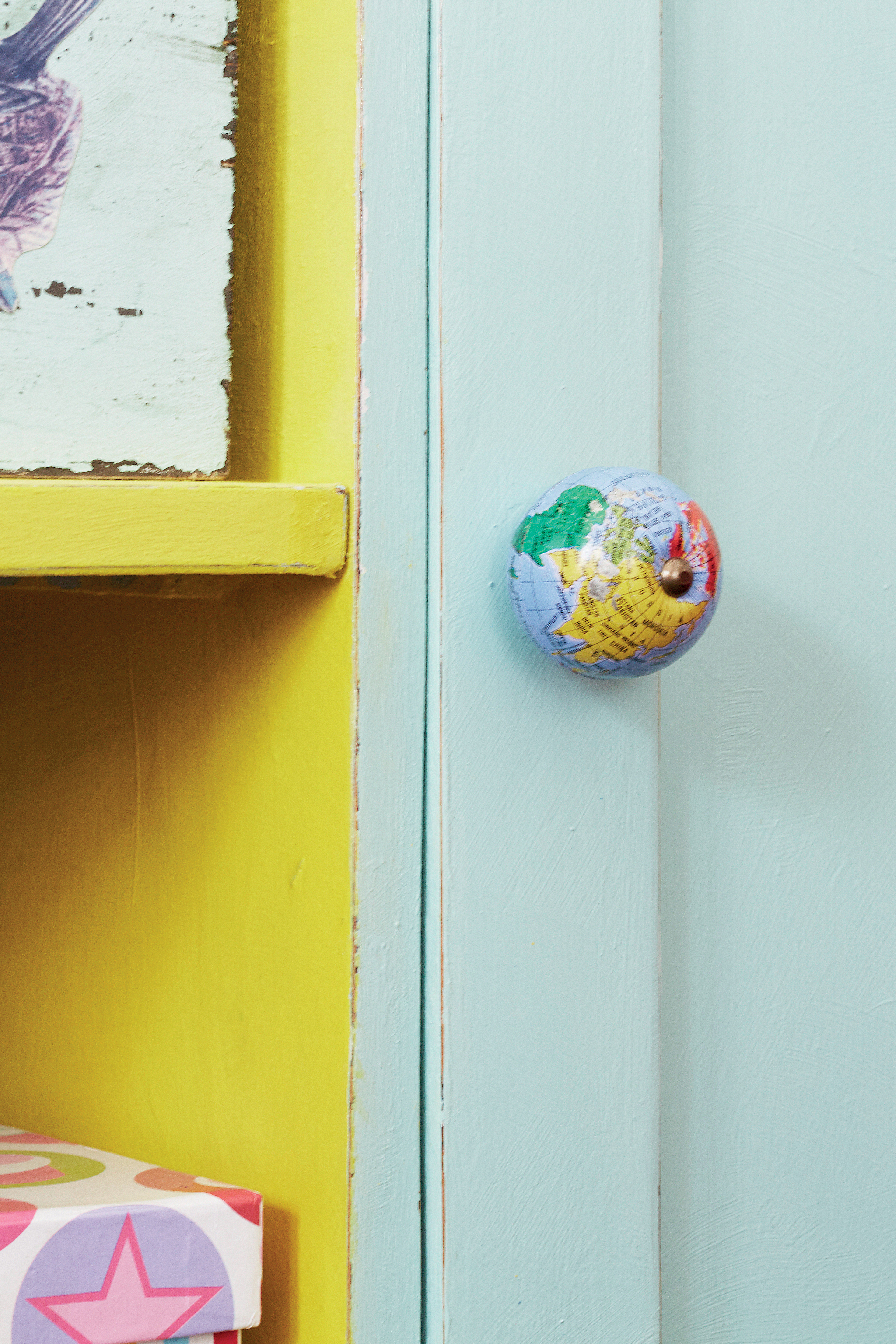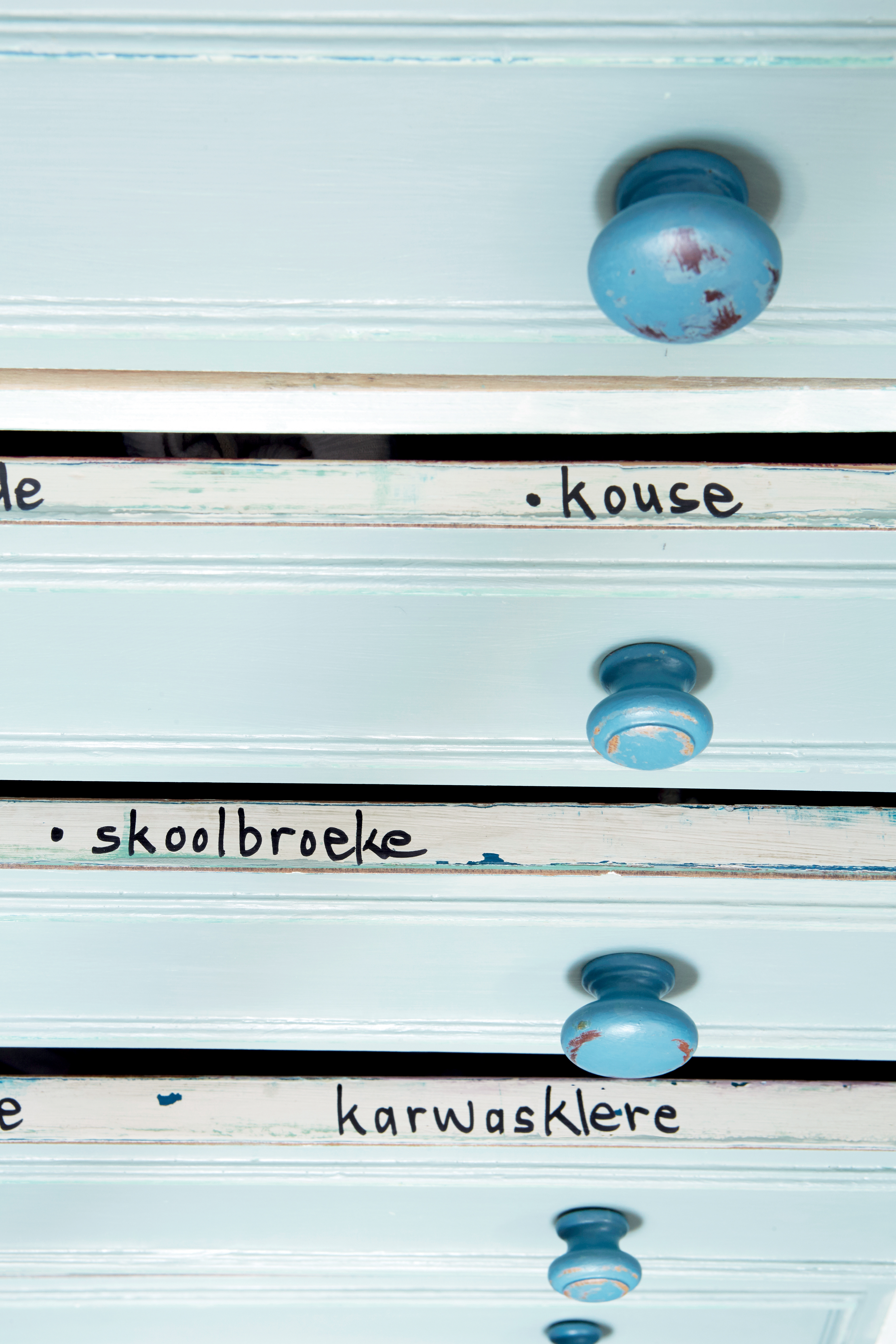 Replace drawer handles
This chest of drawers got lots of bumps and scrapes when it was used as a tool cupboard. Remove the battered handles, filled the holes with wood filler and replaced them with recycled wooden handles.
Credits
Referenced from Gallo images / Home Magazine