An experienced renovator gave her kitchen an instant facelift using leftover paint from previous projects.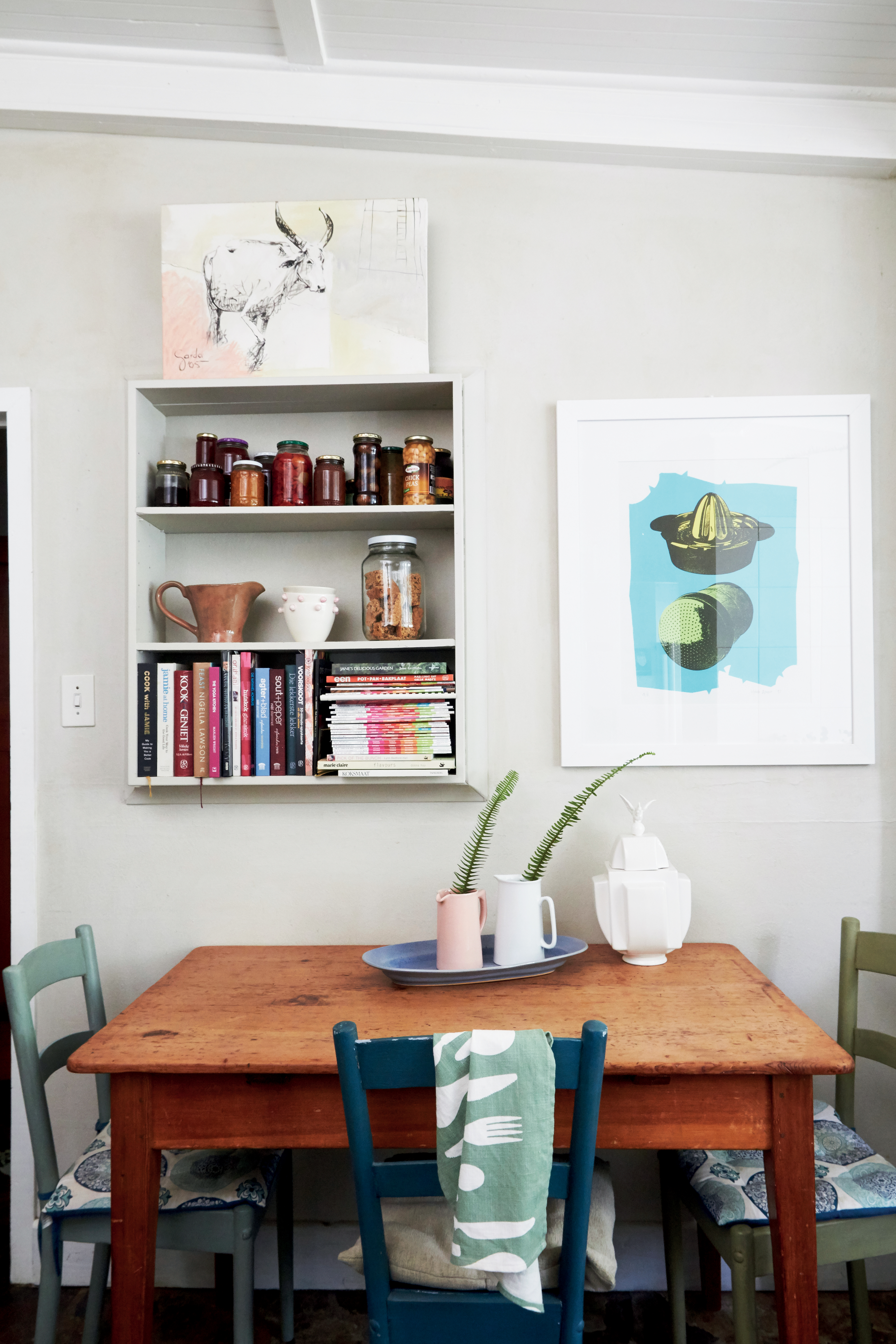 Who lives here?
Lisa Spaarwater and Michael Muller
Artwork
The artwork above the kitchen table has great sentimental value, says Lisa. "We received it 19 years ago as a wedding gift from our friend Heidi Neethling, an artist in the Netherlands."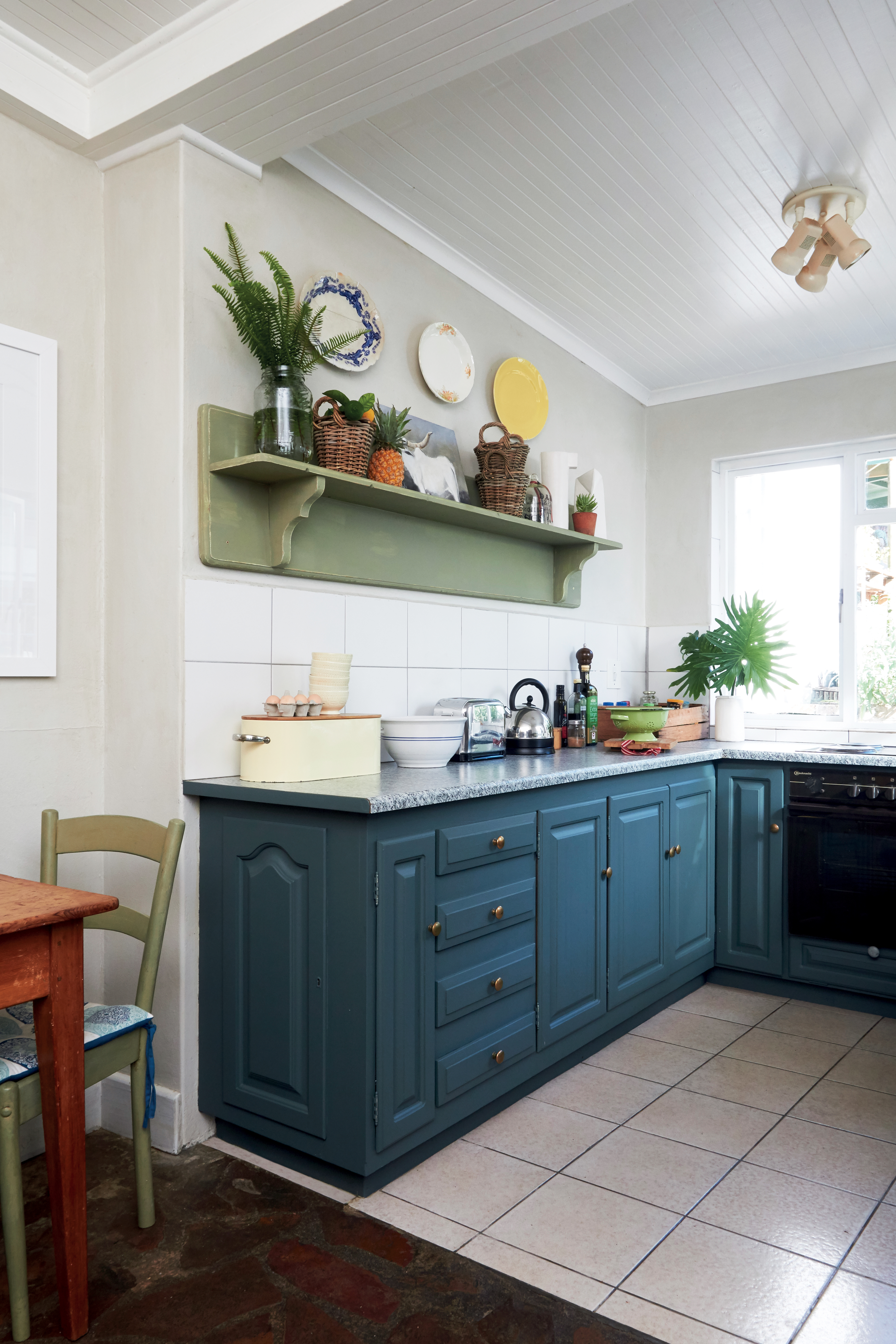 The kitchen
Obstacles are merely challenges that require a little more patience and creativity to overcome. – Lisa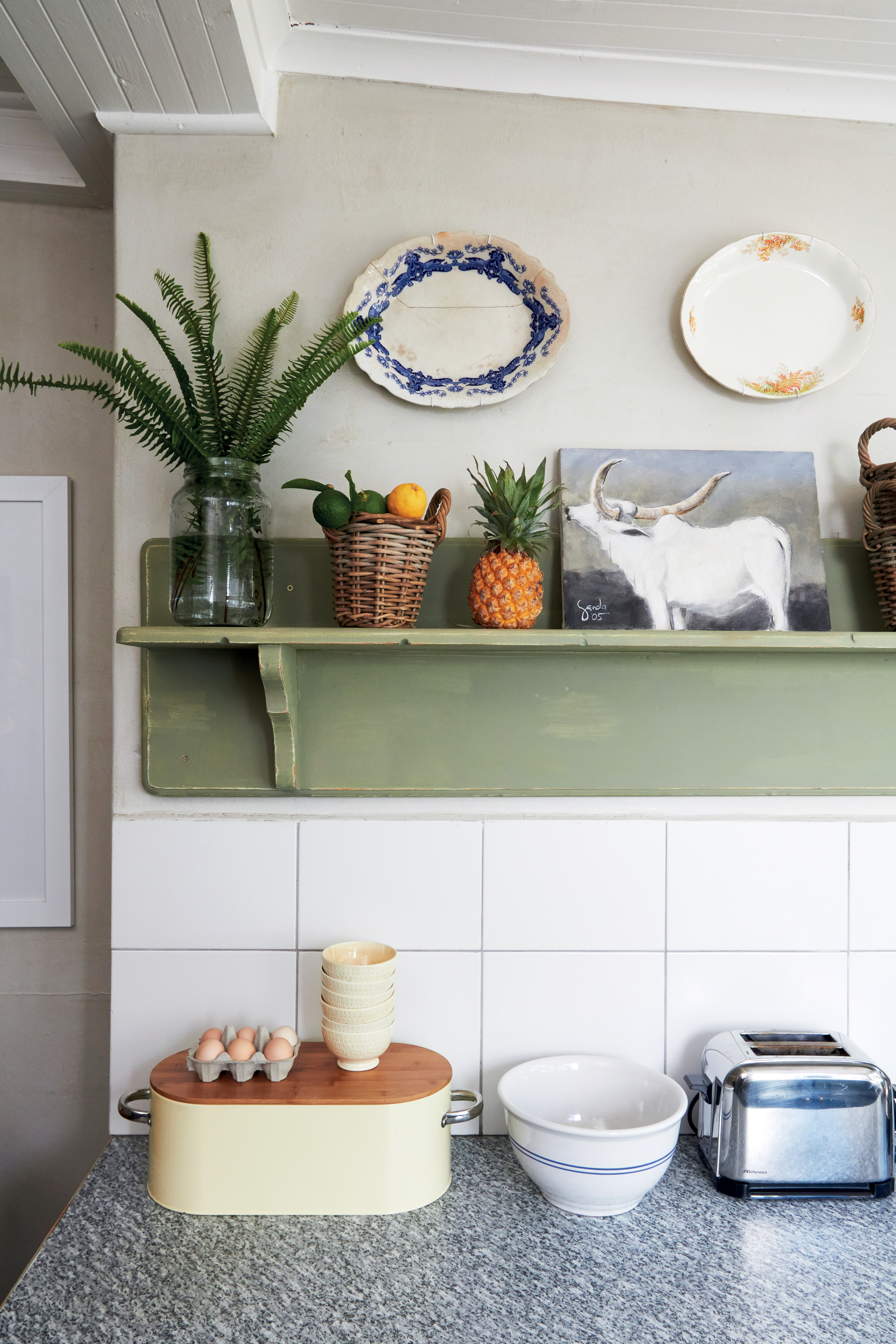 Re-use it
Re-using old furniture is always a good way to reduce costs. This old shelf was painted with a coat of Dulux Gooseberry Fool 3 and now serves as a striking display area for items such as the painting by Garda Everson; it also highlights a collection of old plates above it.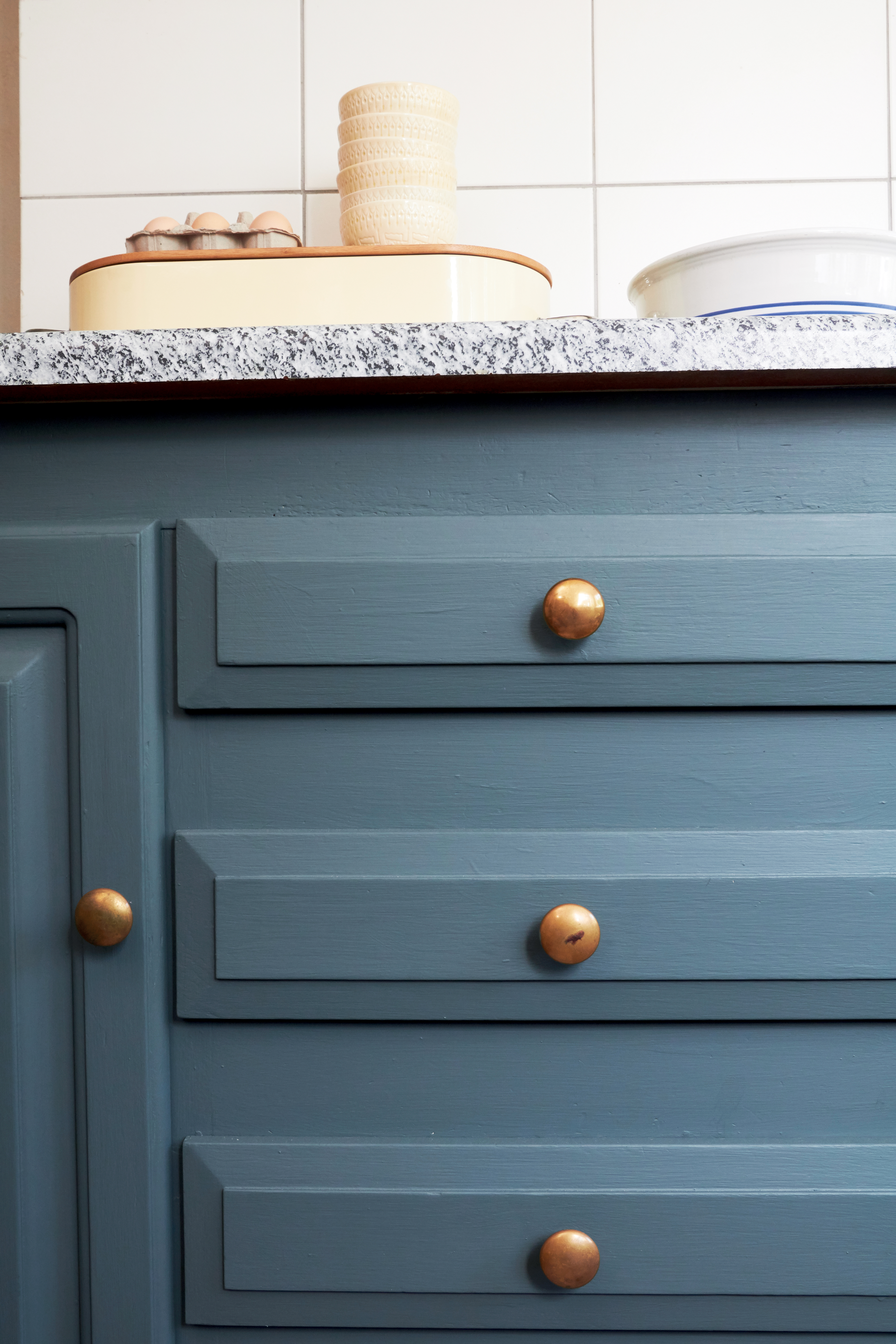 Gold
The gold-coloured handles, which Lisa initially wanted to get rid of, perfectly complement the new colour. "I couldn't believe how beautiful they look – and we managed to save a few bucks in the process!"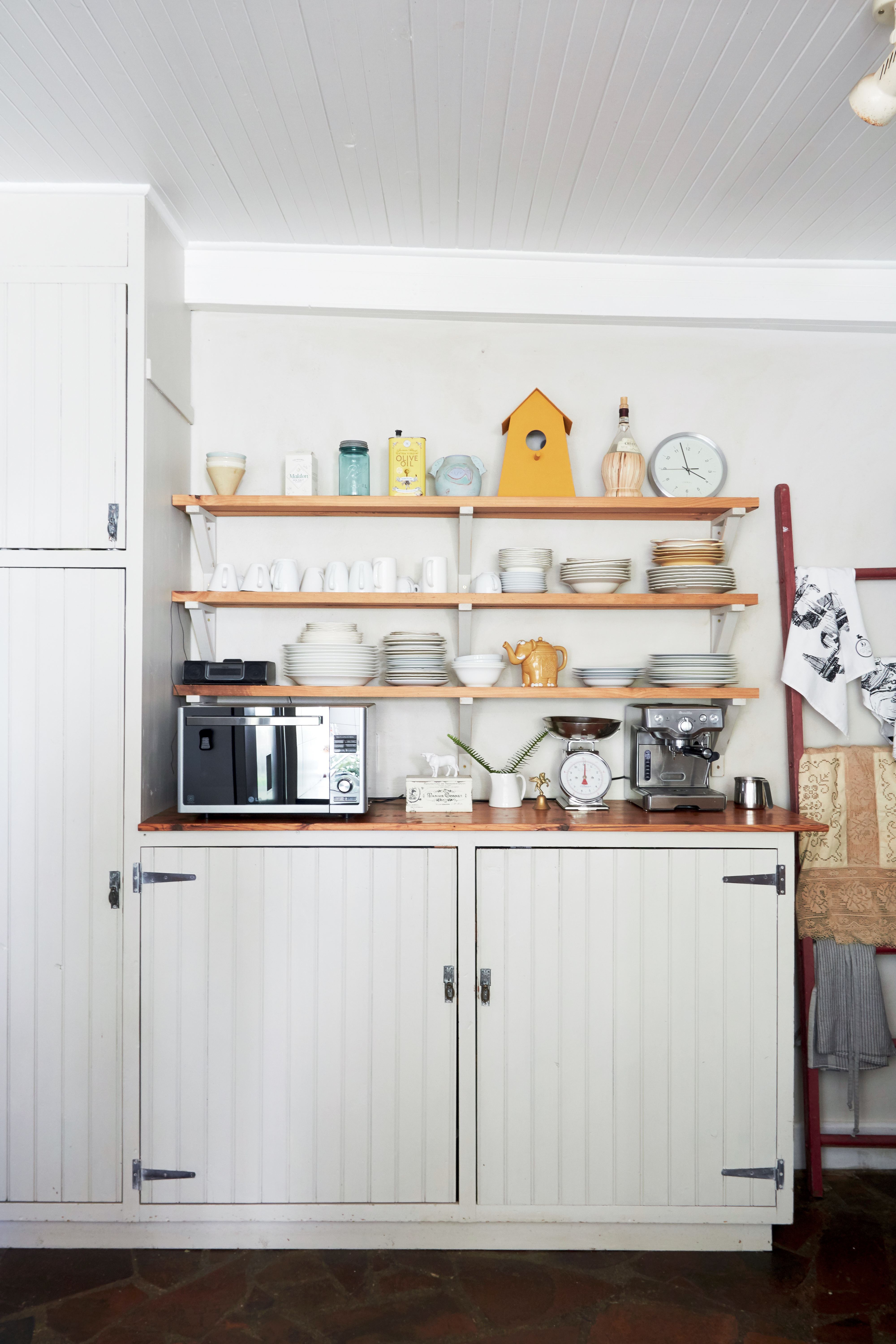 Shelving
Michael made the shelves from scrap timber; the shelf supports were made by a local carpenter. The countertop was sanded and then sealed with Dulux Woodgard Interior Satin; it's water-repellent as well as stain- and scratch-resistant.
Credits
Referenced from Gallo images / Home Magazine