But lets not forget lime, olive and mint as we usher in the budding spring – indoors and out!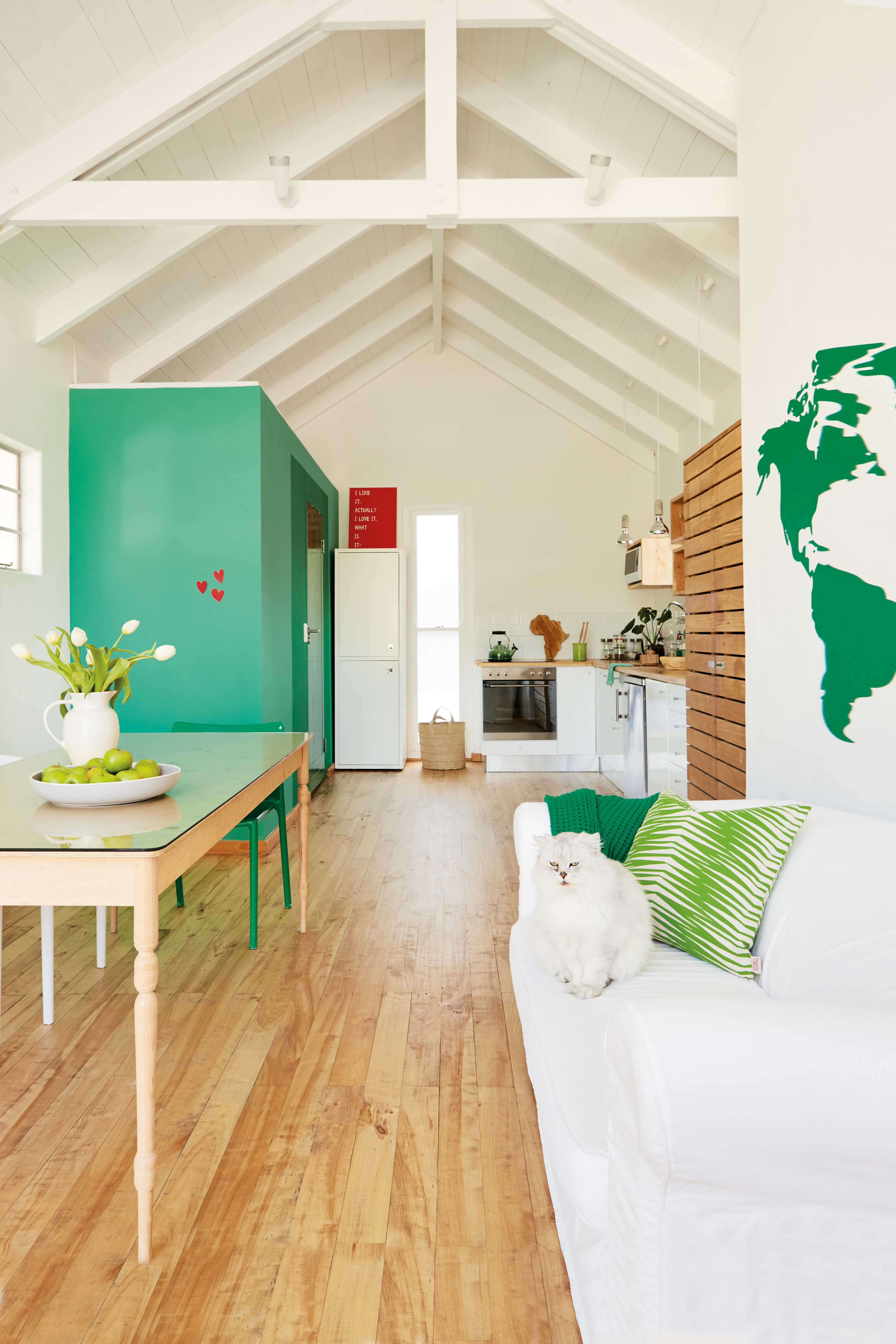 Go green!
Refreshing and revitalising, green is not only symbolic of our natural environment, but it also represents the move towards conservation awareness and sustainability. And that's not all – for the Irish, green conveys luck, for the Chinese it represents life and growth, it's the traditional colour of Islam and it symbolises eternal life for the Japanese. Green – whether olive, apple, mint or lime – is calming and soothing on the eye, creating a sense of balance and harmony.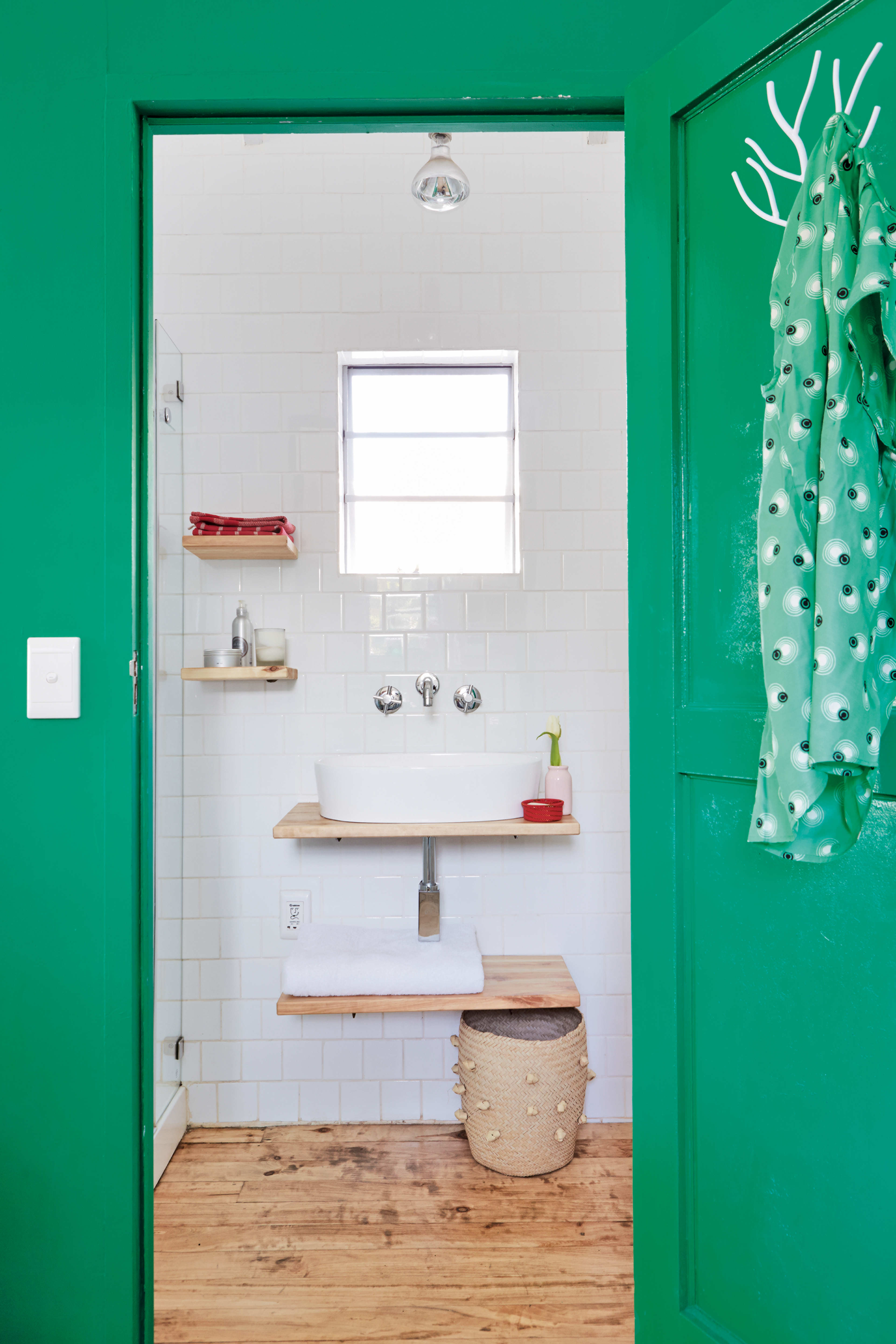 Bathroom details
The bathroom door, painted in the same green as the rest of the wall, blends into its surroundings in this urban loft, creating a seamless yet striking effect that contrasts beautifully with the all-white fittings.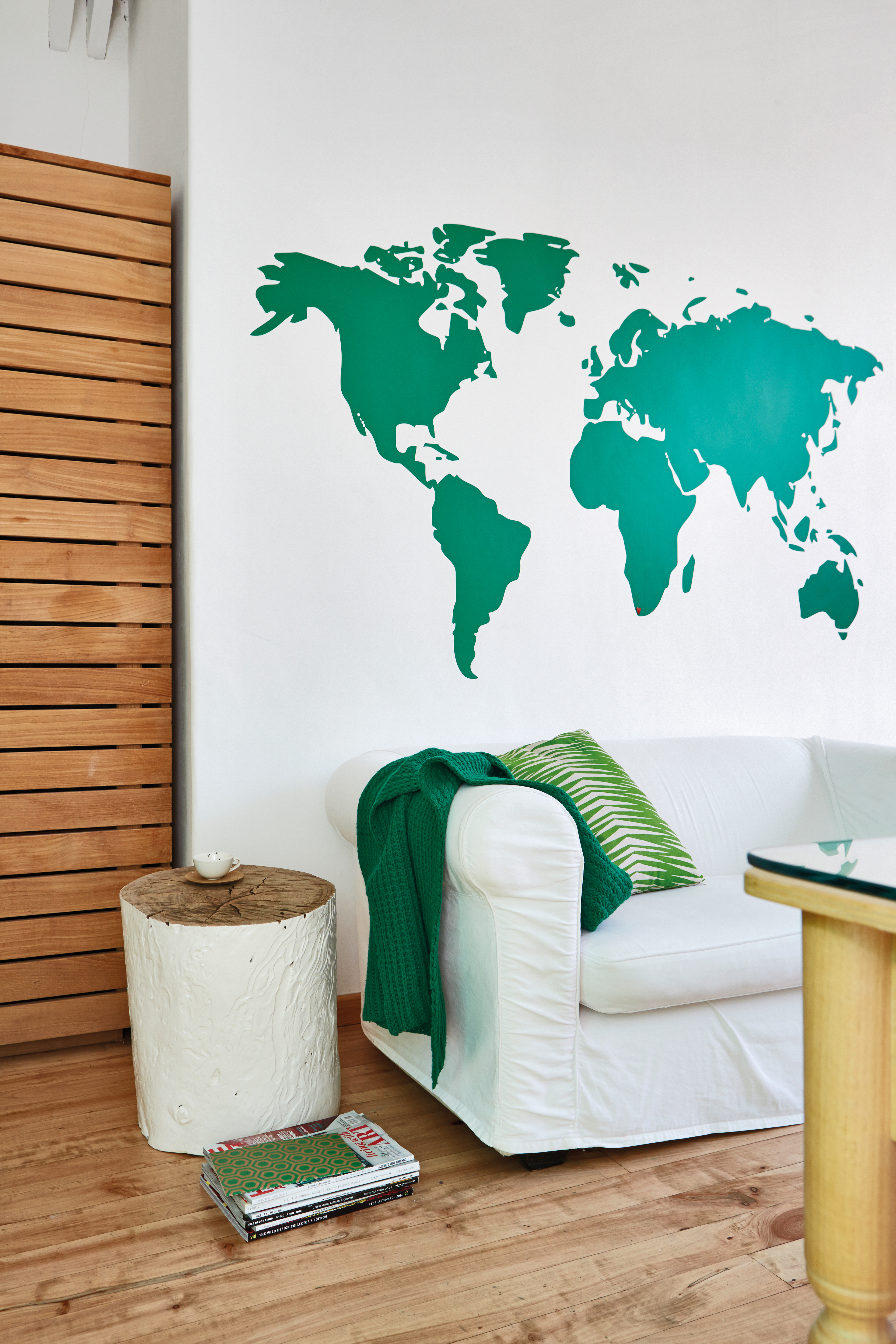 Wall vinyl
Affordable wall vinyls are quick and easy to install and can be easily removed, making them perfect for rentals.
How to apply a wall vinyl
Clean your surface, ensuring the wall is completely dry before applying the vinyl.
Cut around the individual images and secure them on the wall with tape to create markers, making sure that they're positioned exactly where you want them.
Then carefully peel off the backing paper and place them back on the wall according to your markers.
Using a credit card, smooth the surface to remove any air bubbles, working from the top to the bottom.
Give it a once-over with a soft cloth, step back and enjoy the view!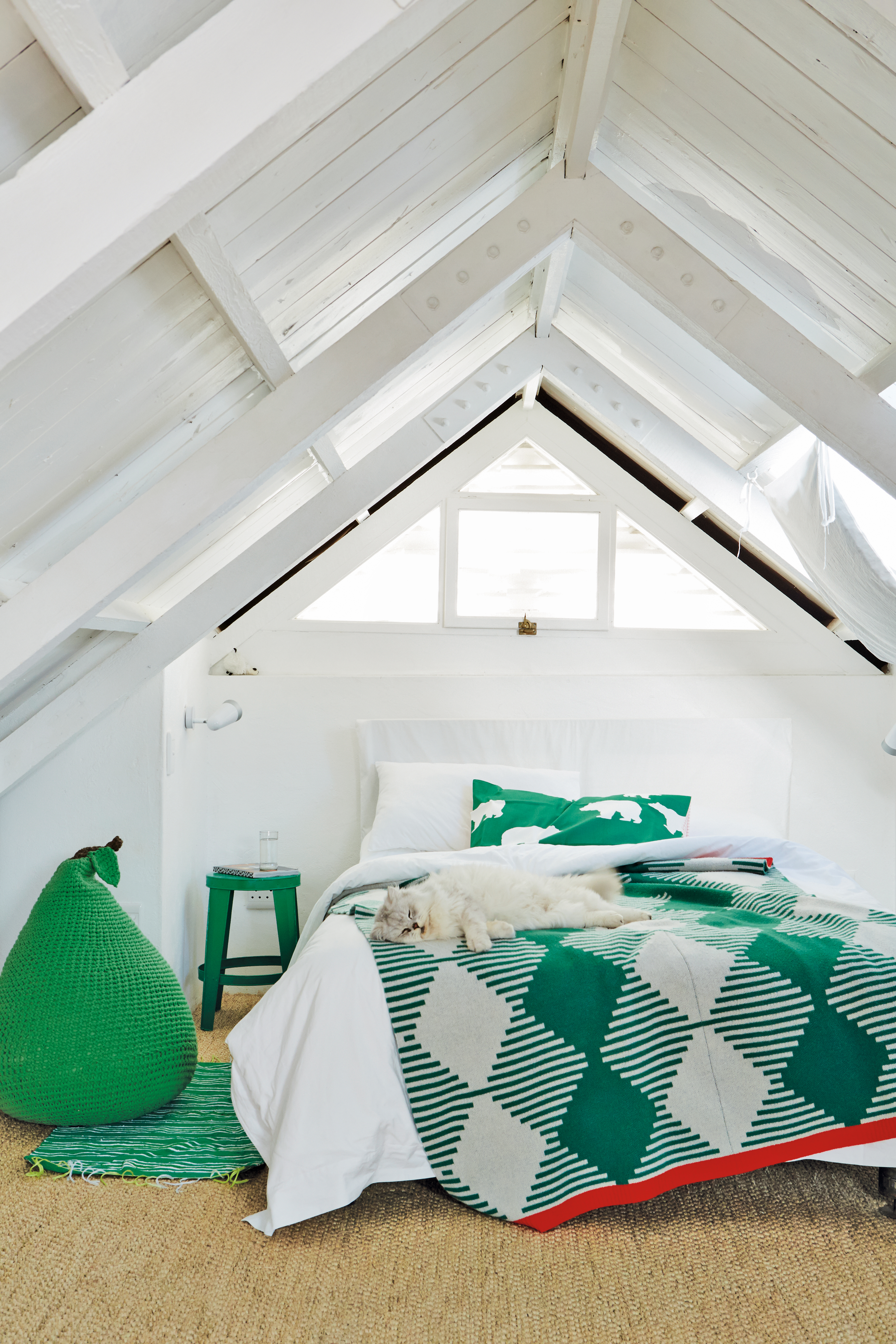 Accents
Apple green accents bring zest to a crisp white bedroom, while a quirky combination of prints prevents the look from becoming predictable.
Credits
Referenced from Gallo images / Home Magazine