Here's what you'll need to tile a bathroom yourself.
Getting kitted out to tile your bathroom is a small investment and, by doing the job yourself, you'll save a lot of money. Here's what you need.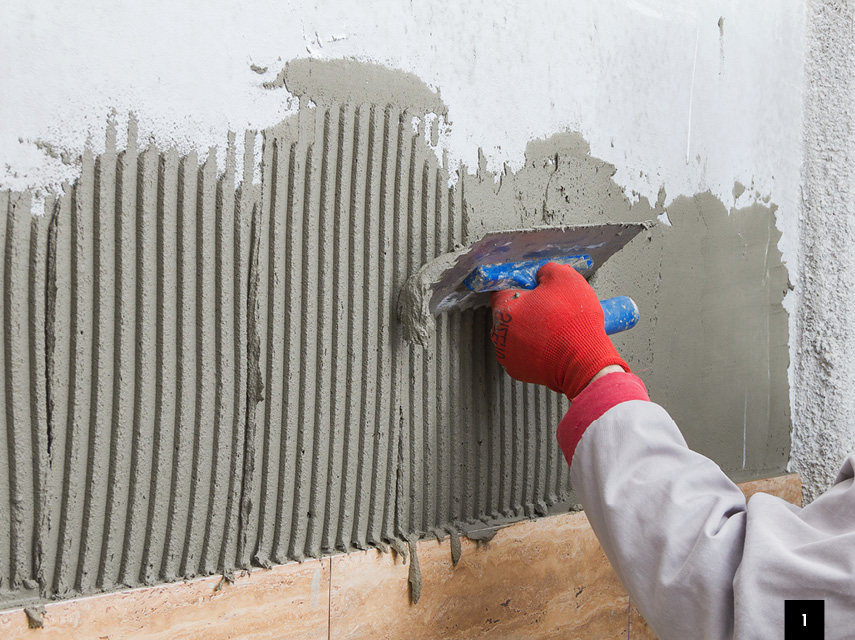 1. Notched spreader or trowels
These come in large and small. Spreaders are made out of plastic, trowels out of metal – it's your choice which one you prefer to use.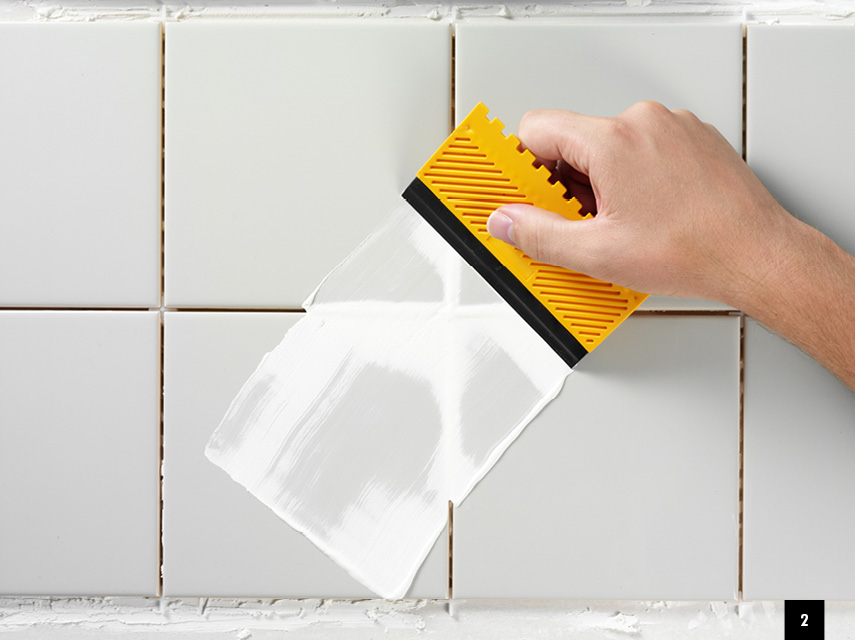 2. Squeegee
A squeegee is invaluable for spreading grout in between tiles and mosaics. It's also useful for smoothing bubbles when doing mod podge projects.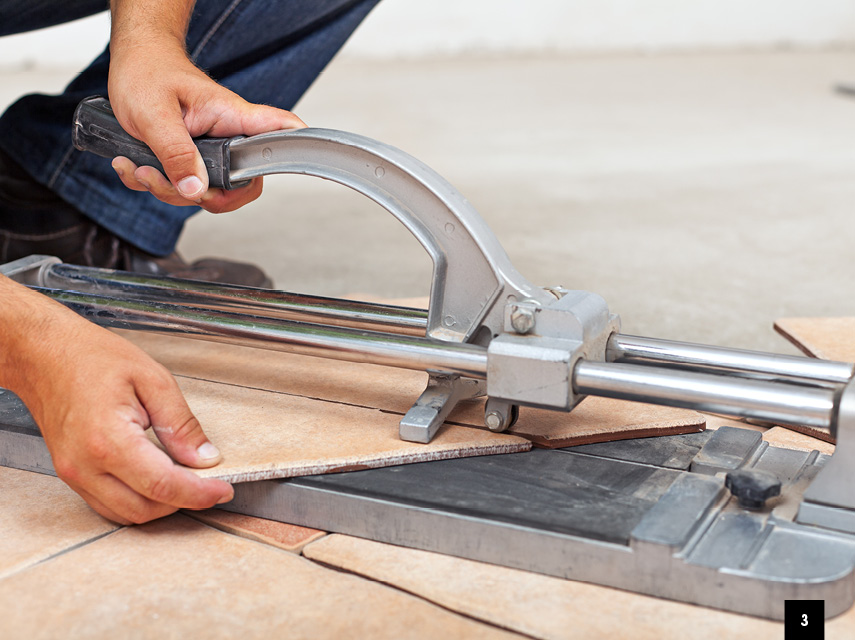 3. Tile cutter
For straight slicing through tiles, use a tile cutter. It cuts in two steps, first the round blade is pushed across the tile to score a line. Secondly, the scored line gets cut through when the foot at the back of the blade is clamped down onto the tile.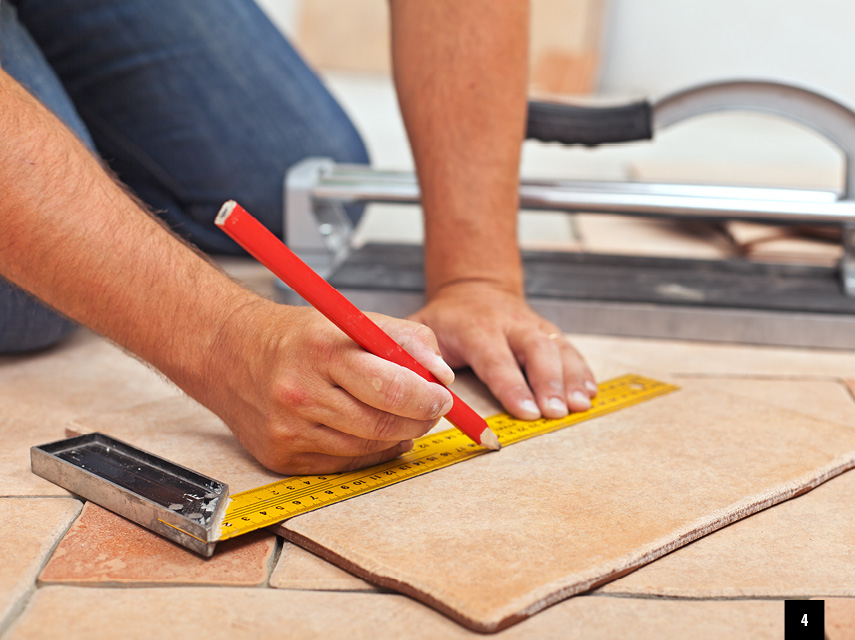 4. Marking and measuring
You'll need a non-permanent marker, such as a whiteboard marker, to mark up where tiles need to be cut. A try square is important to ensure you mark and cut straight.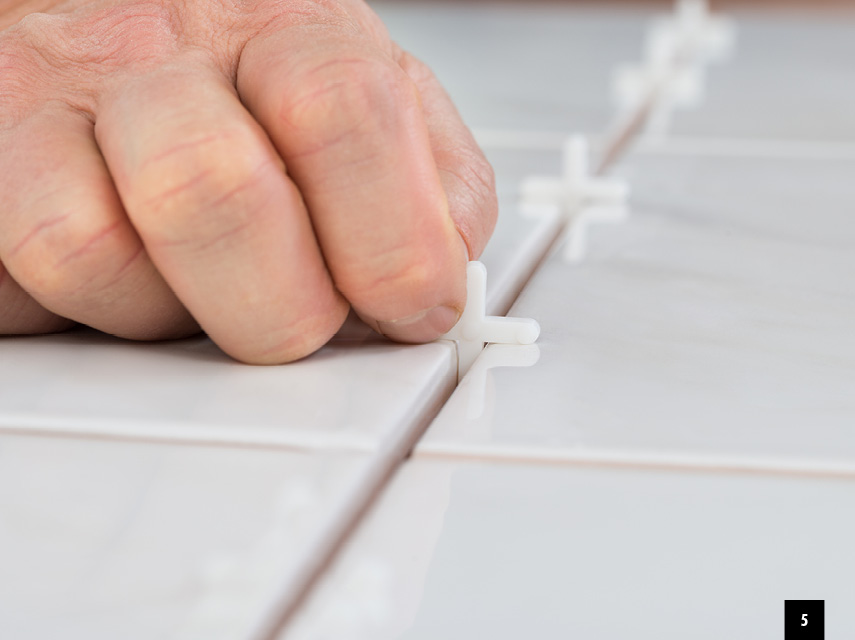 5. Spacers
To ensure you get even spacing between tiles, use spacers. They're available in various sizes, large ones are usually for large floor tiles, smaller ones for wall tiles and mosaics.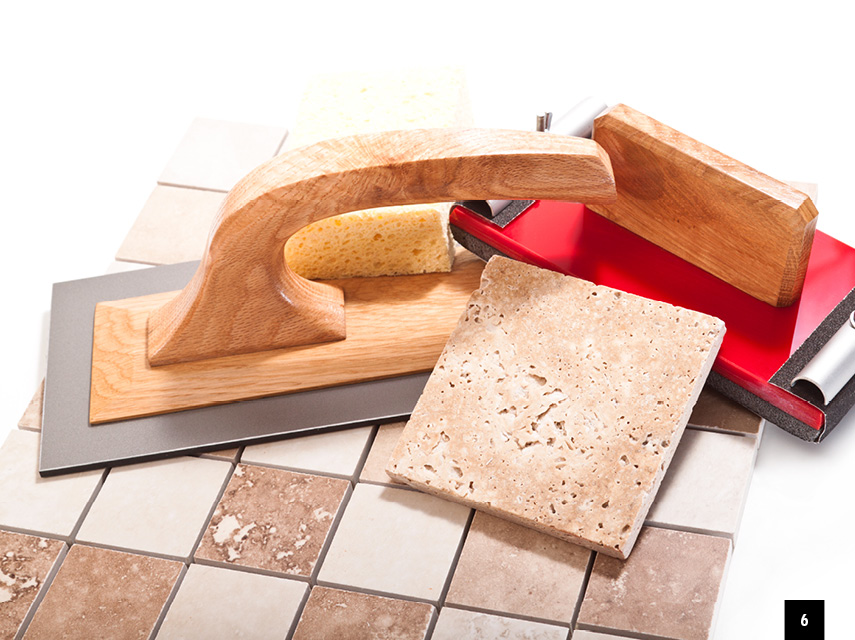 6. Tile file
When you cut a tile it gets a sharp edge. Use a file to smooth it off.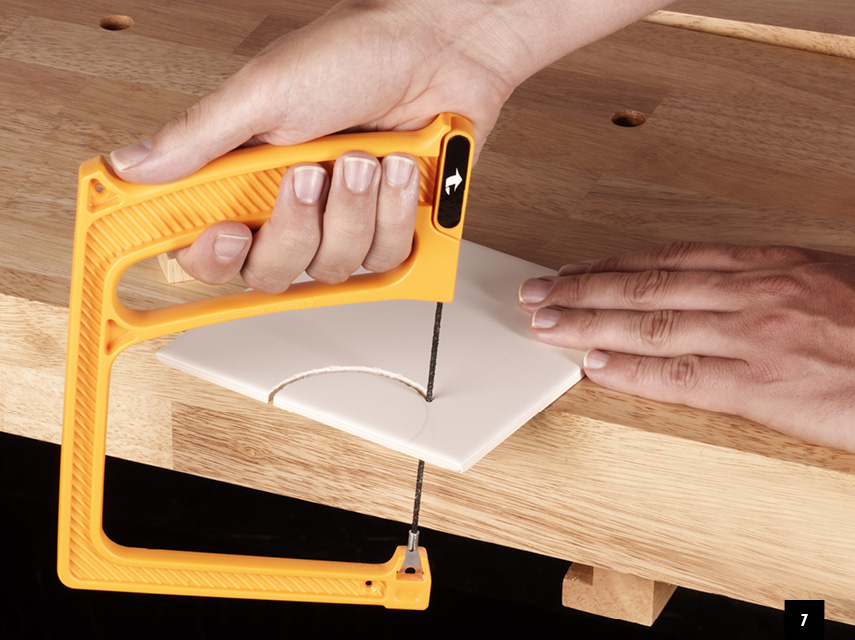 7. Deep-frame tile saw
A deep-frame tile saw (or a coping saw) is used to cut slots, angles and curves in any direction.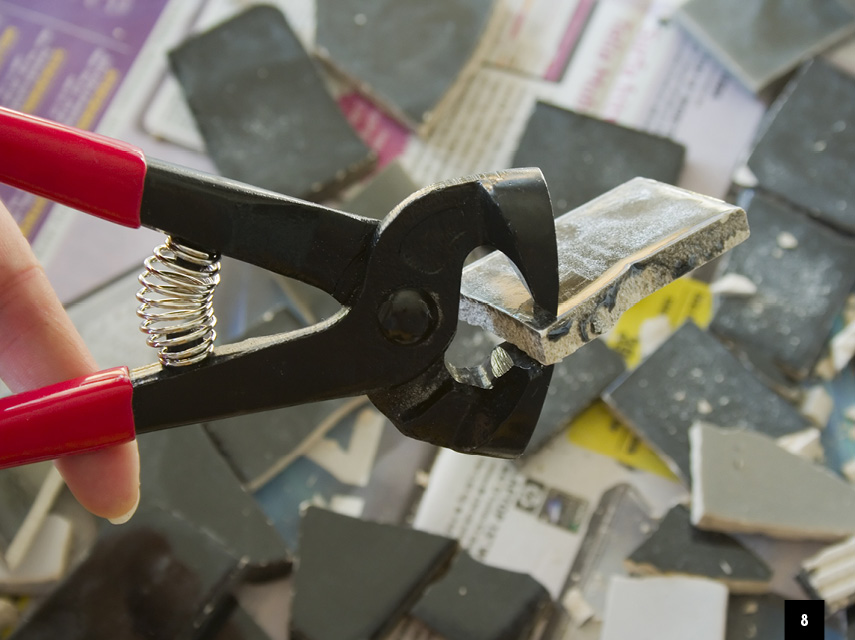 8. Tile Nippers
Tile nippers are used to nibble at the tiles to cut them into shapes around toilets or taps.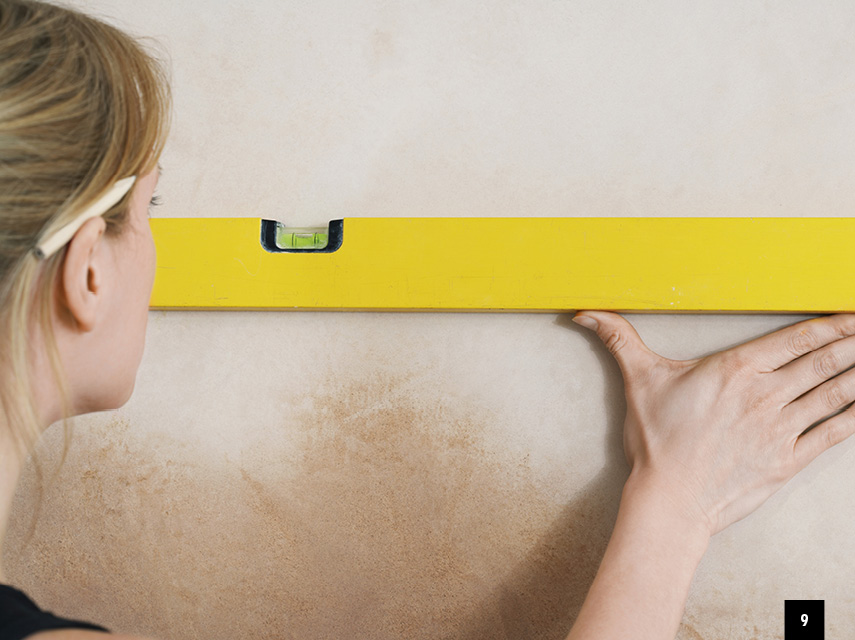 9. Spirit level
If you aren't constantly checking your tiling with a spirit level your project will be doomed to crooked lines and uneven surfaces.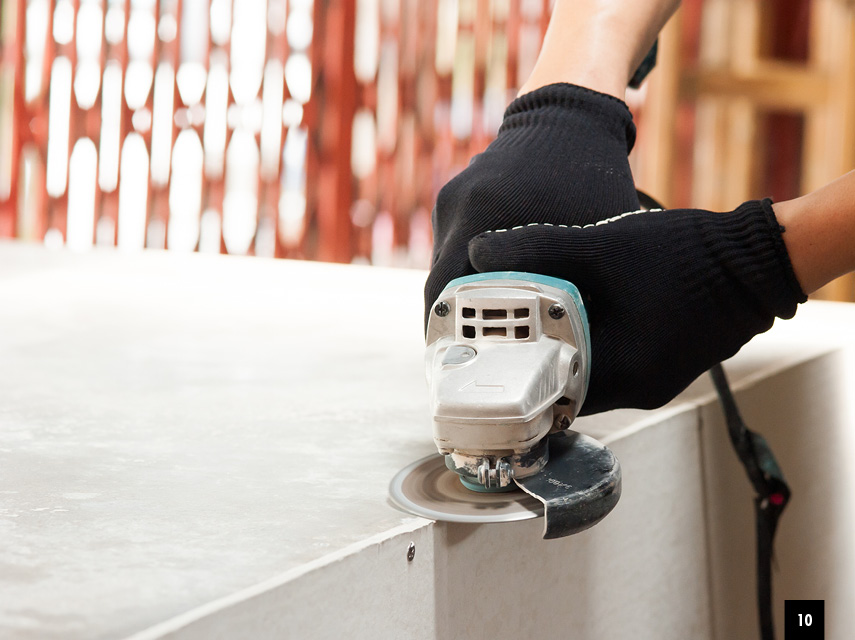 10. Angle grinder
If you're cutting ceramic tiles with an angle grinder, use a smooth-tipped diamond blade. Notched blades work on porcelain and serrated blades are suitable for cutting natural stone. The smaller the blade, the smaller the arc you can cut. Generally speaking, an angle grinder gives a fairly rough cut.