Clever lighting can turn your garden into an enchanting spot when the sun goes down and make you want to spend more time outdoors on balmy summer nights. Consider these factors when planning your garden's night-time transformation.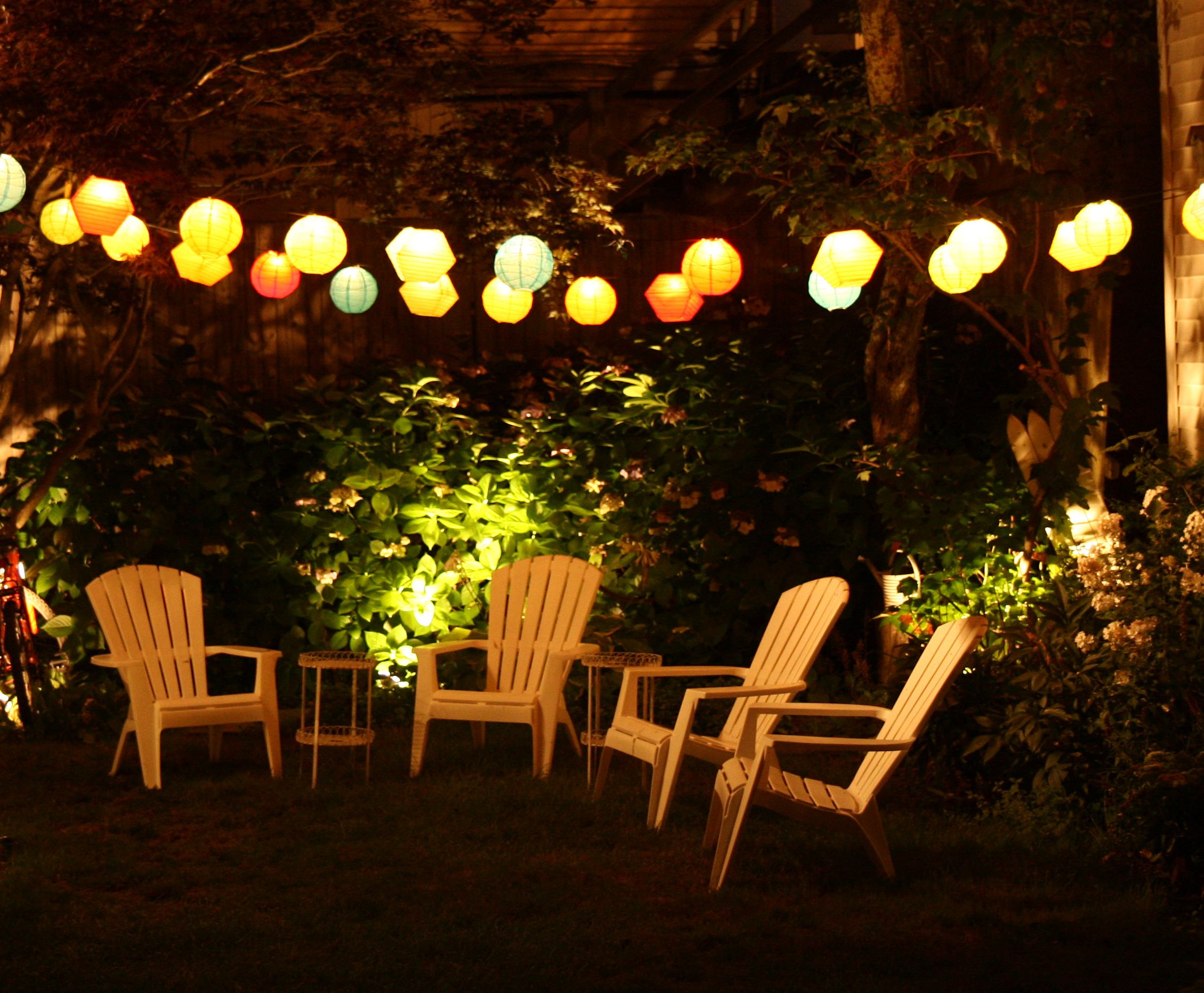 Entertainment areas
Use soft, concealed lights to set a welcoming mood. Highlight attractive features with up and downlights. Place uplighters low down to bathe an elegant pot plant in light and turn it into a focal point. Position downlighters high up with the light directed downwards to accent interesting textures, such as a stone wall. Strings of LED strip lights or solar fairy lights draped in large trees add a festive sparkle. Backlights can draw attention by silhouetting a feature such as a sculpture or plant with strong lines. A small, well placed spotlight beside the braai that you can turn on and off is ideal for checking if the meat is done.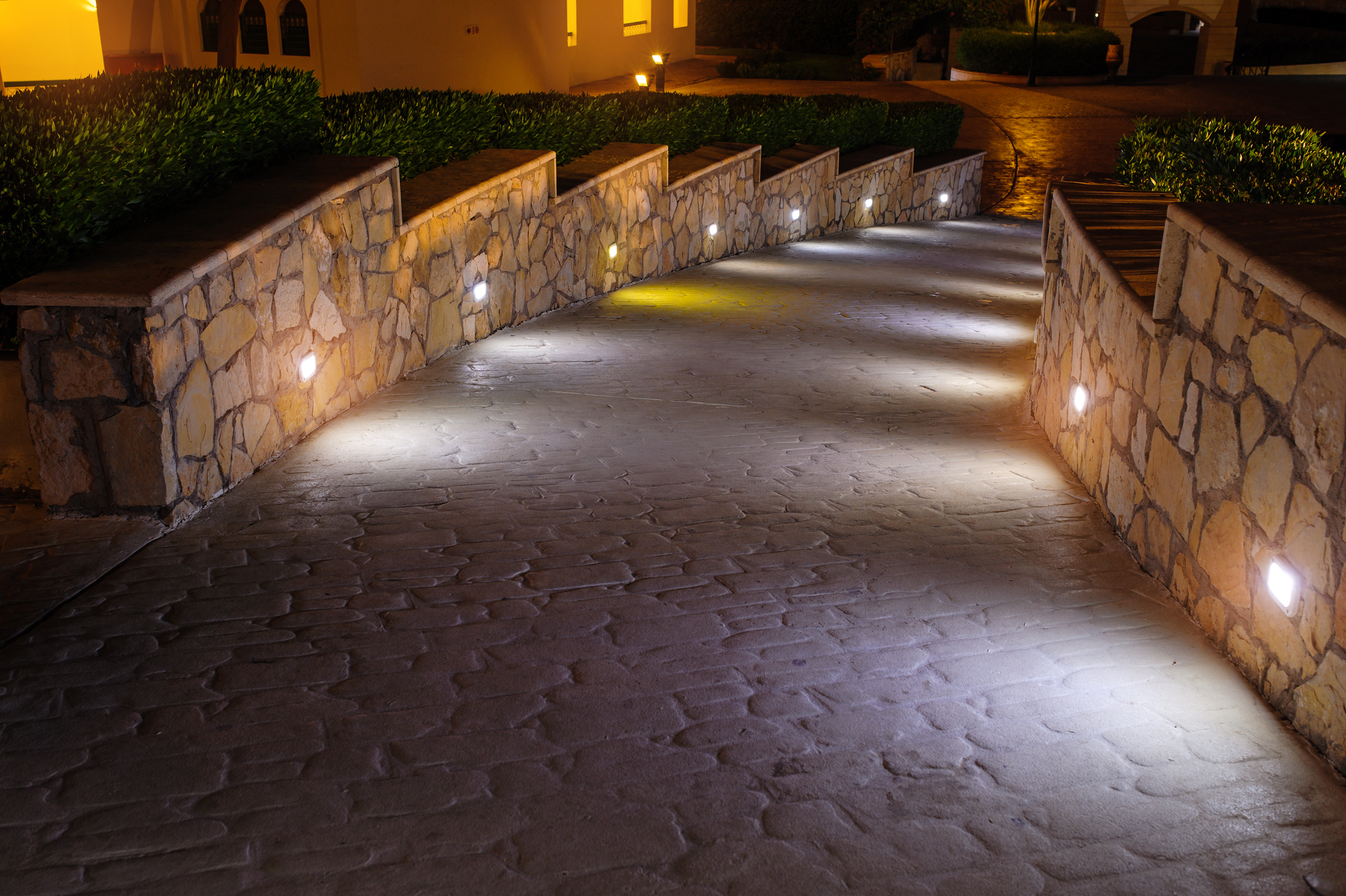 Paths and driveways
Perk up pathways with a row of well-spaced solar spikes on either side. Make sure they get at least four hours of bright sun a day to keep them powered up. Steps and changes in levels must be well illuminated for safety. Place fixtures low down so they don't dazzle the eyes. Eyelid bulkheads are great for driveways as they direct the light where it's needed.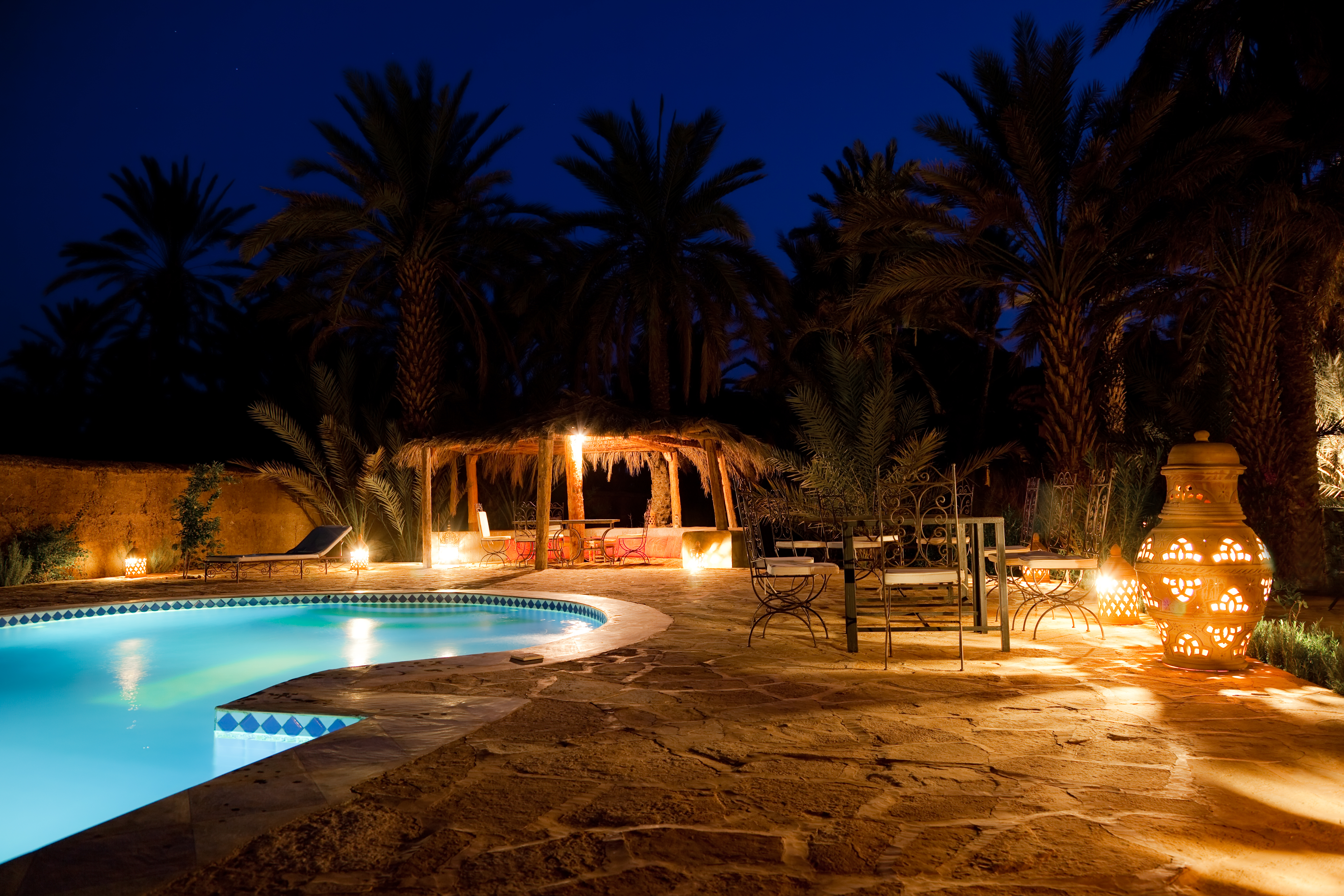 Features
Use uplighters to accentuate architectural features, sculptures, elegant pot plants, interesting foliage and beautiful trees. Install them so that they are hidden behind foliage or rocks. Transform ponds with pretty floating candles. Use low-voltage lights to draw the eye to attractive features and set the mood for relaxation, fun and good conversation.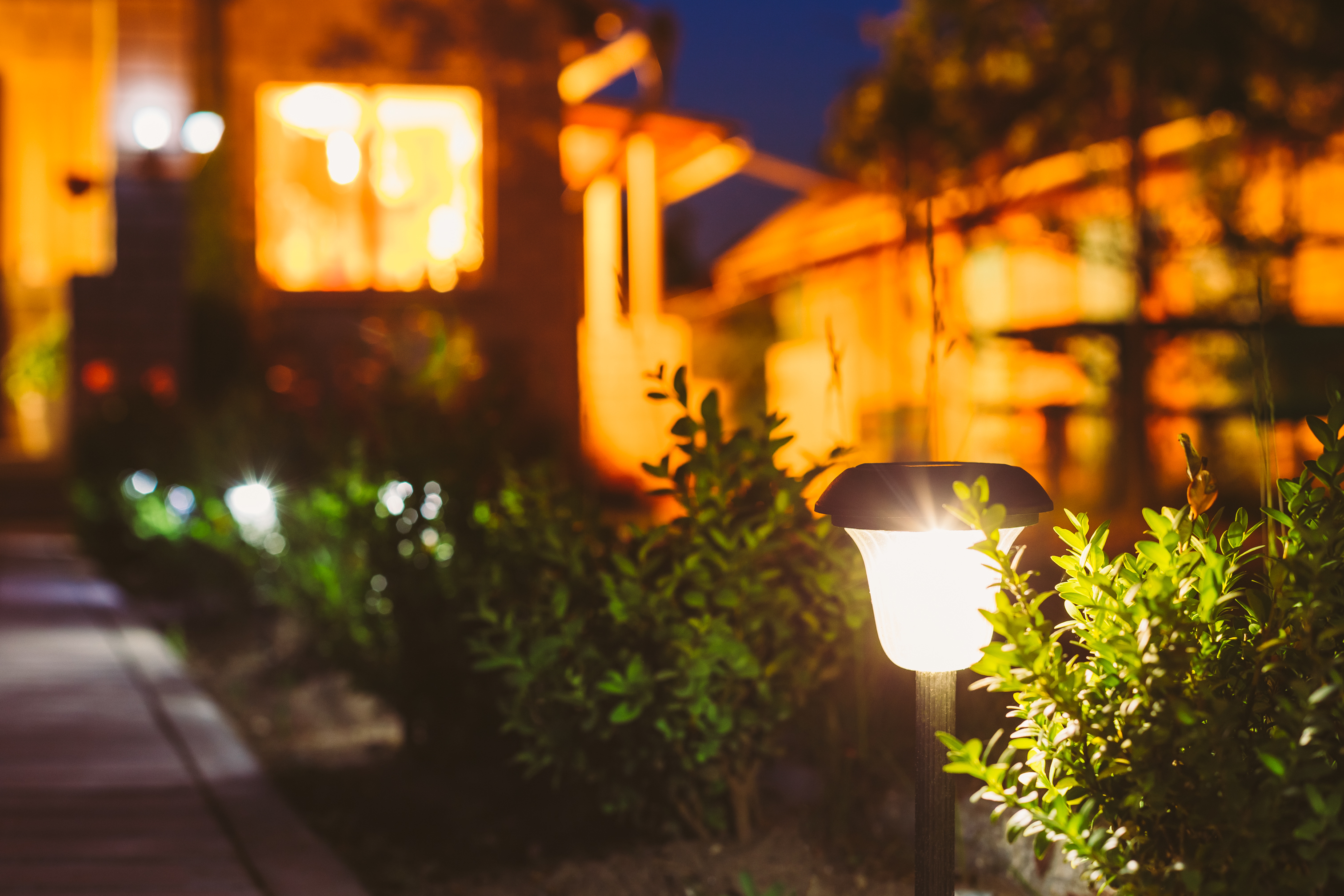 Installation tips
Make a practical plan: note where electrical connections are available and get an electrician to advise and quote before rushing out to buy lights. For safety, have the electrician run electrical cables along walls rather than burying them where they can be dug up accidentally. Solar lights are all the rage: they use free power from the sun and you don't need an electrician to install them, so you can use them in areas far from electrical points. Low-voltage LED lights are popular because they are energy efficient and won't send your electricity bills soaring. You can also have timers fitted to save on power.