Learn how to care for different types of indoor ficus plants.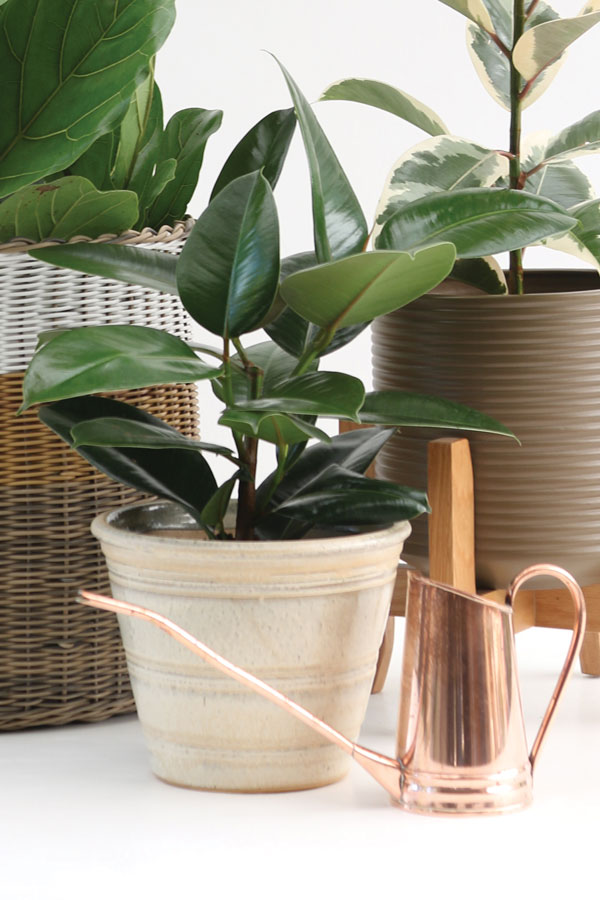 Ficus Elastica
Ficus elastica, commonly known as the rubber plant, has become a recent indoor staple. Its large glossy leaves and impressive height are not the only benefits; it is also number four on NASA's Clean Air Study, making it a great air-purifying plant. Ficus elastica 'Robusta' is a good variety for conservative houseplant owners who want something simple but striking. The leaves are an intense green and have a structure that fits well with contemporary interiors.
This plant needs a bright spot in your home, without direct sunlight. Make sure there is sufficient drainage as rubber plants don't last when overwatered. The glossy leaves do tend to attract dust and will benefit from an occasional cleaning.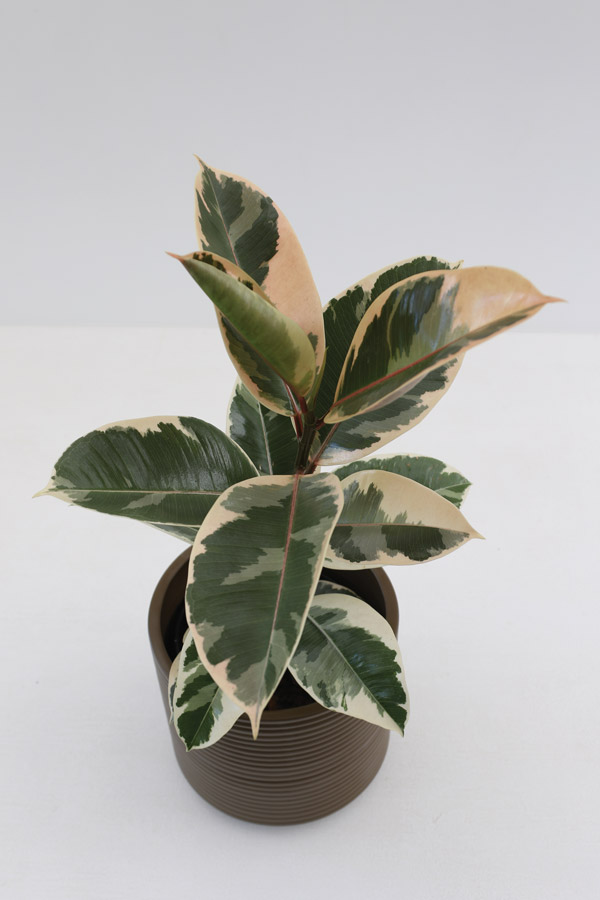 Ficus elastica 'Belize'
If you're looking for something a little wilder, the 'Belize' variety of Ficus elastica is your answer. The leaves have an unusual pink-red tone that mixes with cream and green for a stunning variegated leaf. If you want to keep this plant smaller for shelves or windowsills it can be left in a smaller pot, although you will need to repot every few years to ensure you end up with a colourful indoor tree.
To care for this plant follow the same process as for 'Robusta'. For easy indoor care and a bit of contrast, why not try both?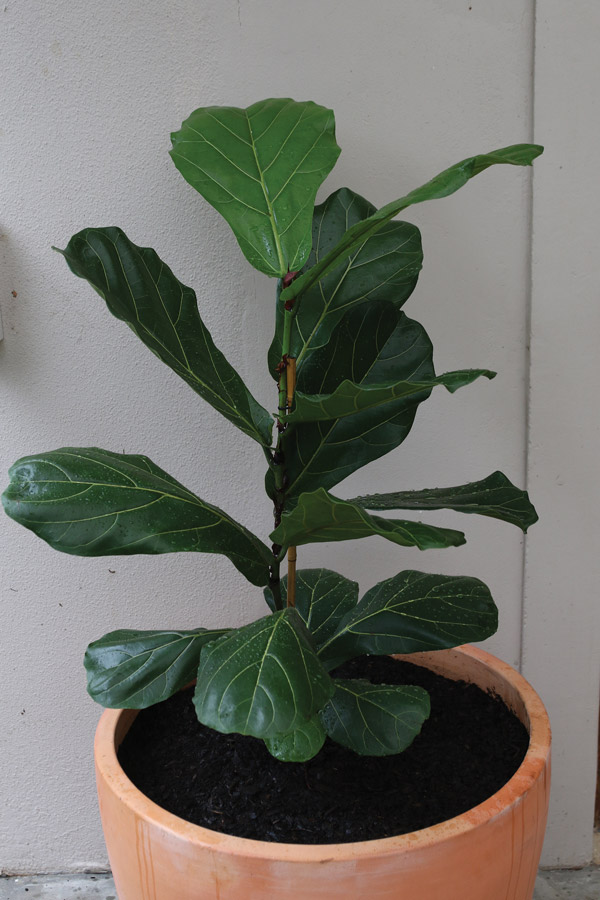 Ficus lyrata
This plant, also known as the fiddle leaf fig, belongs at the top of the list of most popular houseplants of 2019. This tree features giant green leaves that make a standout indoor feature. Fiddle leaf figs are tropical plants and thrive in humidity, but they are also tough plants that can manage in a range of conditions. A major attraction of Ficus Lyrate is its incredible height; with proper care this tree can easily reach roof height and instantly turn your home into a tropical paradise.
Bright indirect sunlight is best for rapid growth, but it can also manage in full sun. The soil should stay moist but be sure not to overwater as the leaves will begin to drop. These plants are not demanding and can become long-term additions to your indoor plant collection.