Decorate your space your way.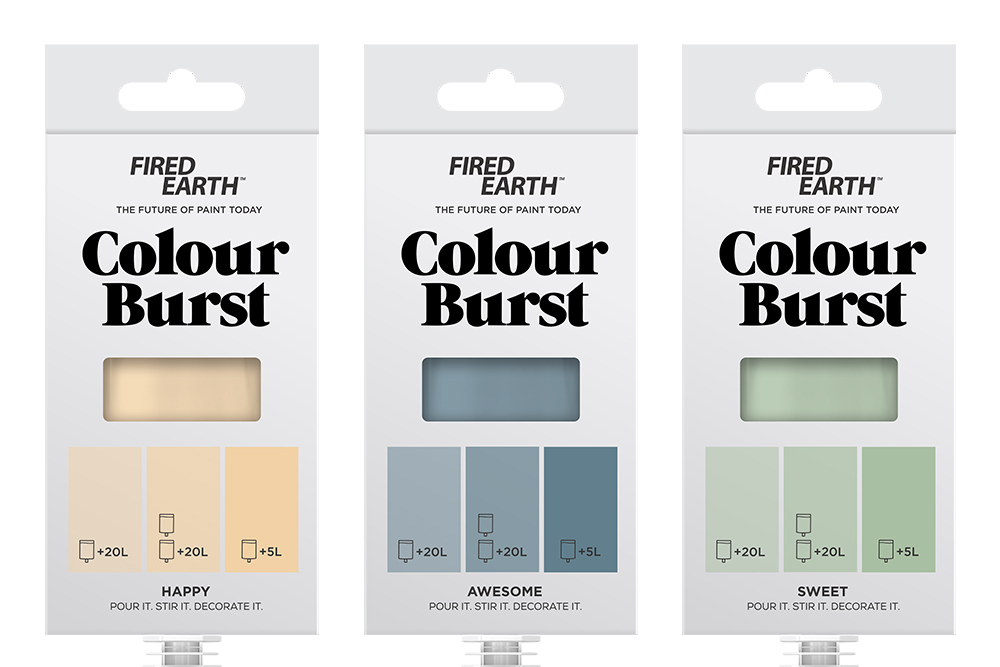 Decorating just became a whole lot easier! Introducing Colour Burst from Fired Earth. Choose your colour from our designer range and decorate your space, your way.
Why choose Fired Earth Colour Burst:
Colour Burst gives you the flexibility to tint your own colours.
The food-style pouch allows for zero wastage. The pouches are also re-sealable should you choose not to use all of the contents in the pouch.
The colour options are endless when you consider how many combinations of the 18 standard colours there might be.
We make it easy, you no longer need to stand around in store waiting for your paint to be tinted.
Colour Burst is flexible enough to be used in a wide range of Fired Earth coatings, even our range of wood paint.
The screw off top makes for easy dispensing into your chosen Fired Earth coating, a quick stir and you are on the road to decorating bliss!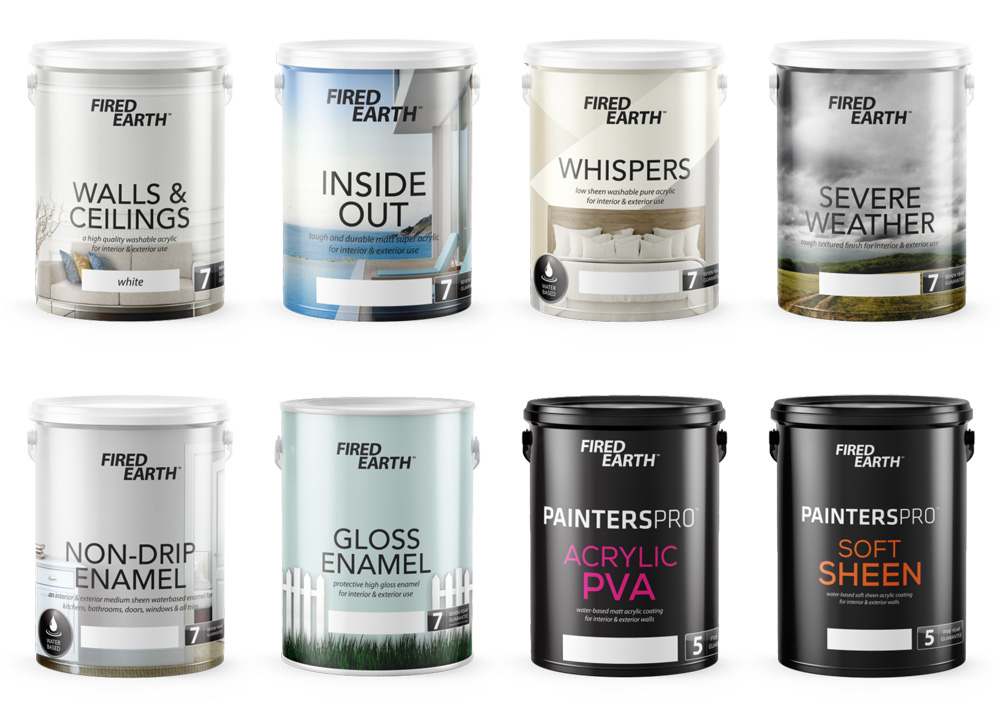 Fired Earth Colour Burst pouches can be used in conjunction with:
FE Walls & Ceilings
FE Inside out
FE Whispers
FE Severe Weather
FE Non Drip Enamel
FE Gloss Enamel
FE Painters Pro Acrylic PVA
FE Painters Pro Soft Sheen
Go ahead and get creative! Try one or try them all, there's a Colour waiting to Burst!
It's as simple as "POUR IT, STIR IT AND DECORATE IT "
Fired Earth – The Future Of Paint Today.