Great ideas to help make your bathroom both stylish and functional.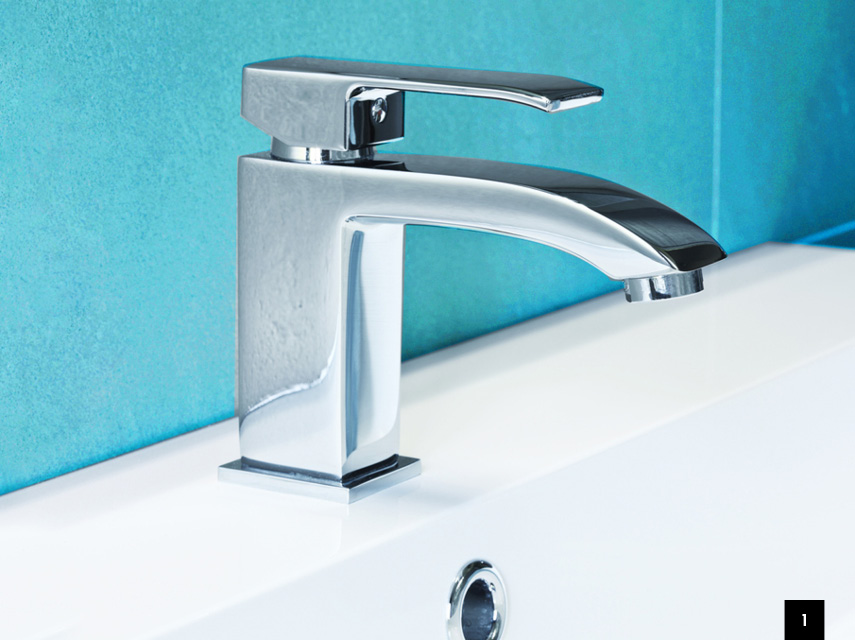 1. Customised taps
Customised taps mean you can introduce yet another stylish design element. Think brushed nickel and oilrubbed bronze.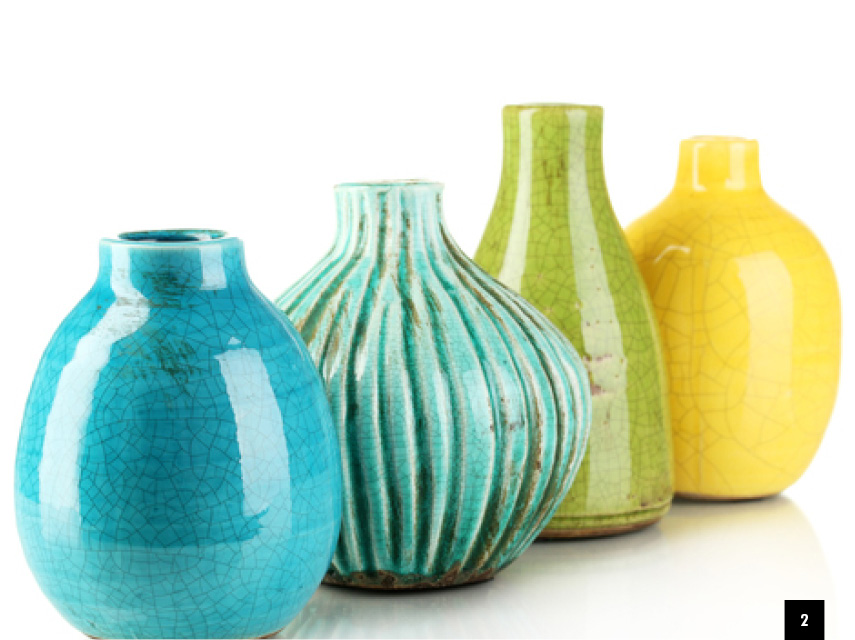 2. The dip-dyed look
Shop for ceramic and wicker items, half plain and half coloured, that have been dipped in ink or paint. Blue, white and natural all work well for a contemporary look.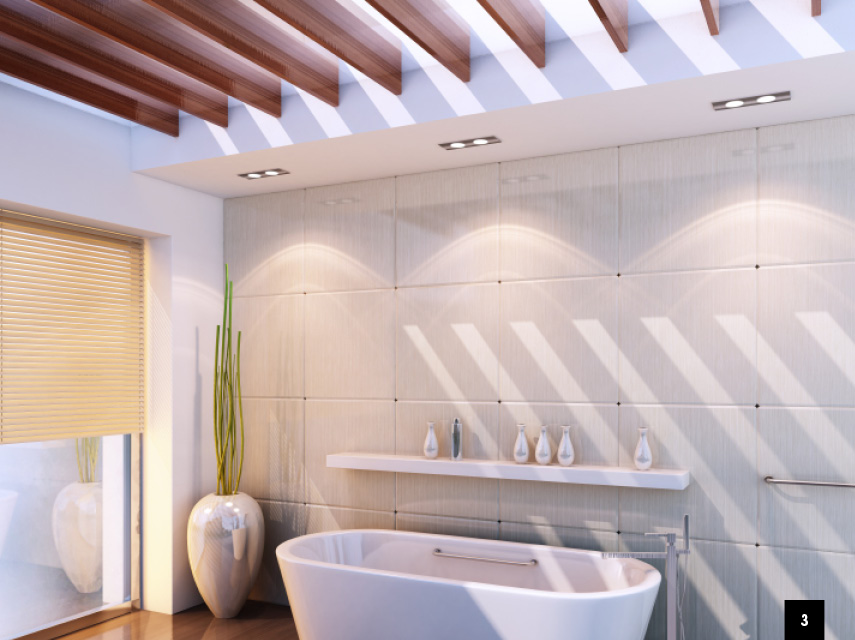 3. Good lighting
There is a push towards brighter, well-lit bathrooms. Use windows to lighten and brighten a space or even introduce a skylight, which also lends some character.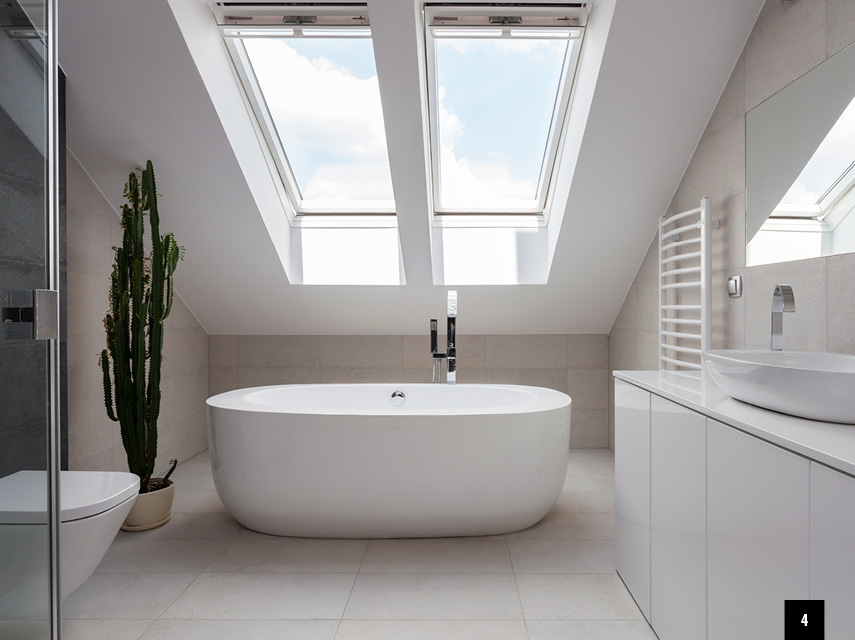 4. Freestanding baths
Gone are the jet-bath and the drop-in tub. As the trend grows there are more and more options of freestanding baths.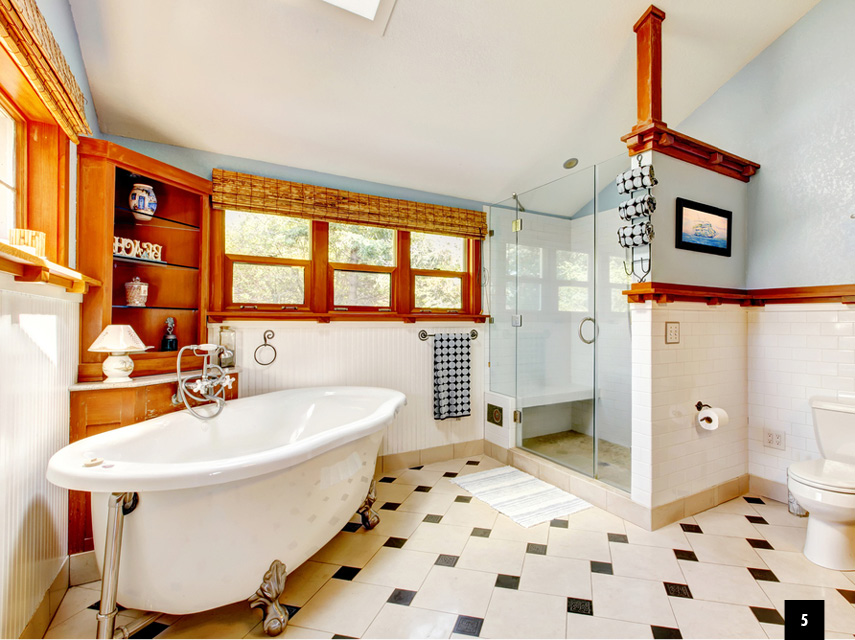 5. Adding furniture to bathrooms
It might be a wicker chair or a table with an old washstand, placing furniture in your bathroom is fresh and trendy. The obvious place to start is a framed hallway mirror.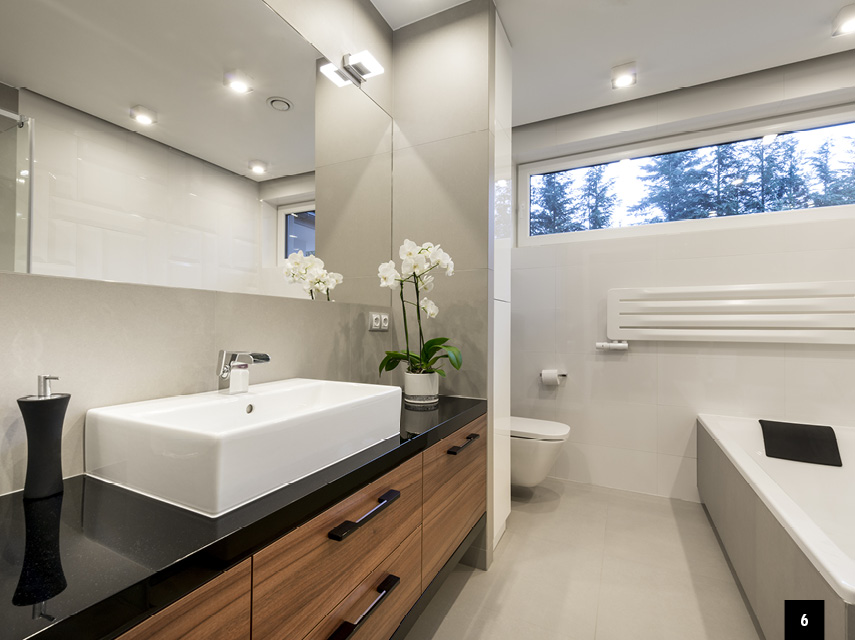 6. Walling off the loo
This means throne now has its own little room. This keeps the toilet separate from the rest of the bathroom or features a "privacy wall". This shift affects the layout of the bathroom.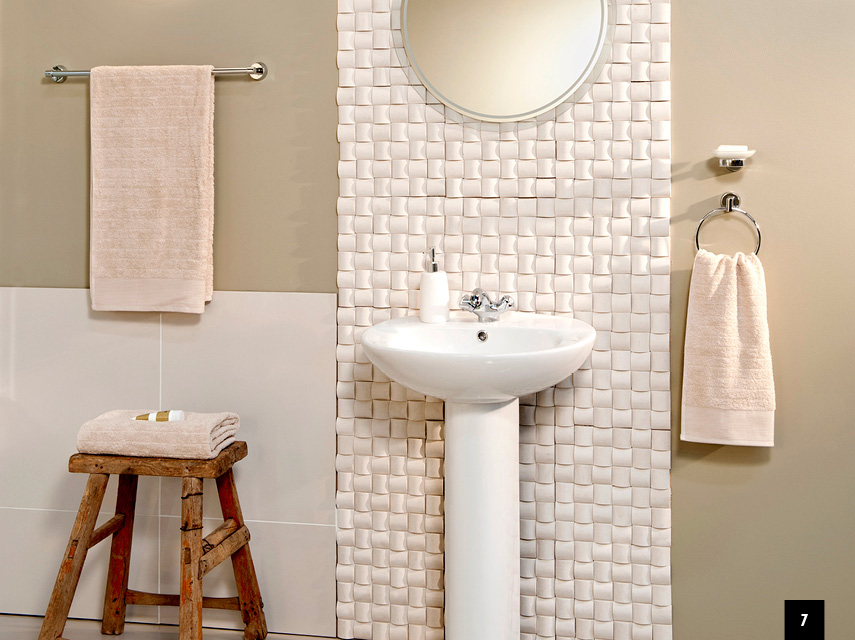 7. The minimalist bathroom
The core of this look is classic, but you can introduce a bit of style or accent with neutral matt tiles. There is a huge variety of tiles available in the soft, powdery matt finish of natural concrete, in shades ranging from pale grey to off-black.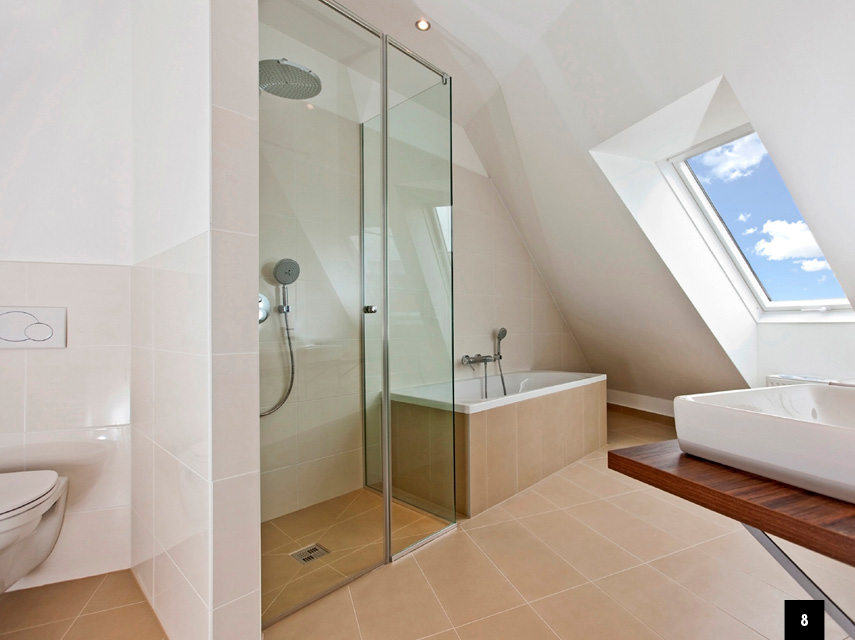 8. A focus of shower slopes
A good slope of the shower towards the drain means you can dispense with the shower curb and still avoid flooding the bathroom. Frameless showers are still very popular: sleek, minimalist, classy.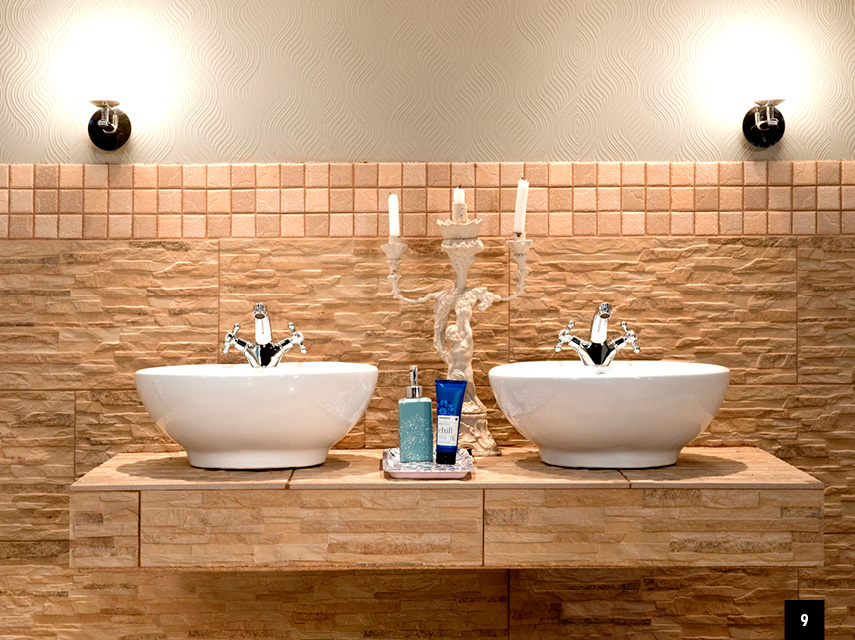 9. Floating Vanities
Not only does is this version of the vanity stylish, but it also creates the illusion of additional floor space in smaller bathrooms. They also help showcase the great range of floor tiles available for bathrooms.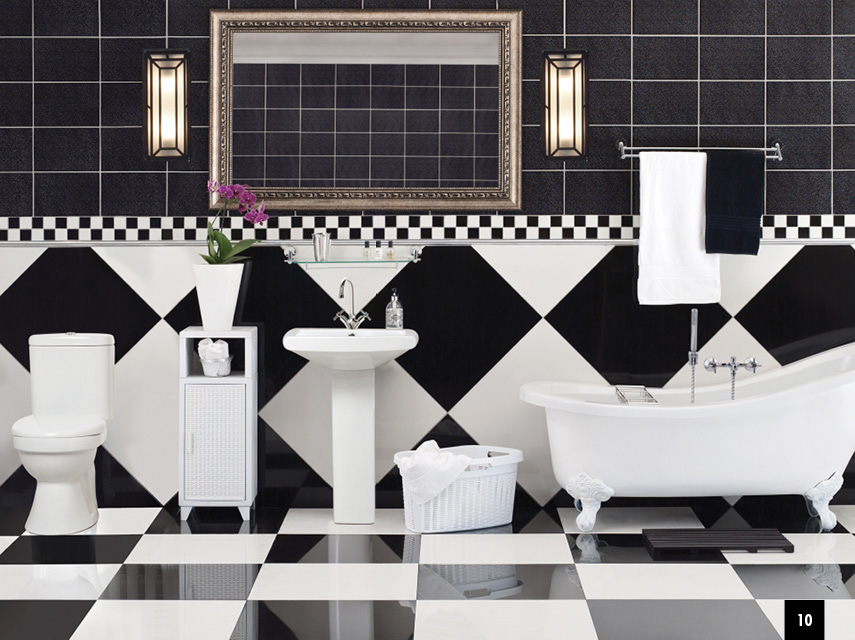 10. Framed mirrors
This little touch has become very trendy in remodelling bathrooms. A framed mirror adds style and flair to a look without costing an arm and a leg.