Need some design inspiration for your bathroom makeover? Discover the latest trends in bathroom styling.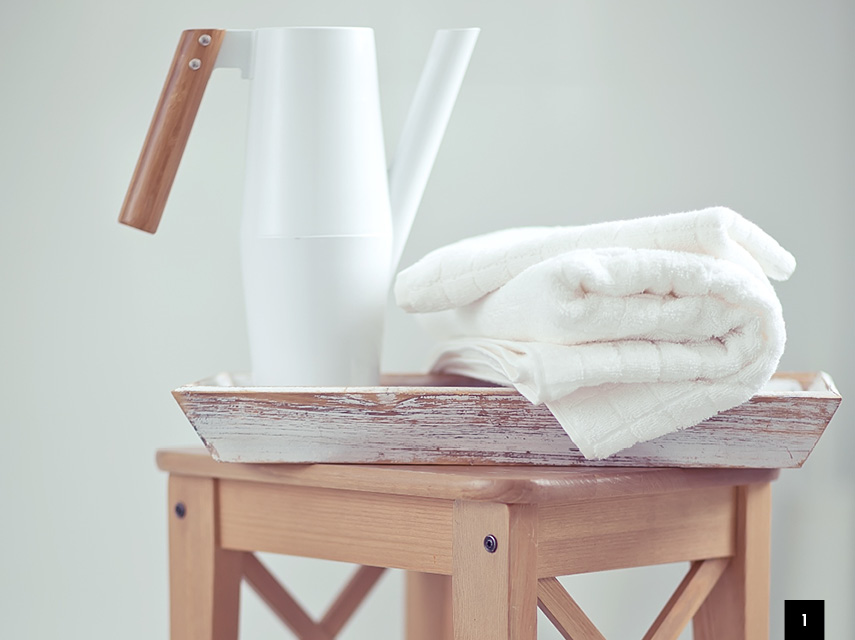 1. Wood-look tiles
The texture of wood is alluring but it's a maintenance nightmare for bathrooms. So designers have come up with tiles that look like the real thing. The texture creates warmth, comfort and a wonderful feeling, even underfoot, as most of the tiles have that 3D appeal to make them feel like the real thing. They're available in varying shades from cozy log-cabin style to lighter tones to appeal to the shabbychic or Scandi style seeker within you.
Warm tones suit this trend so combine your tiles with rich wood elements that enhance the textural elements. Natural is all the rage.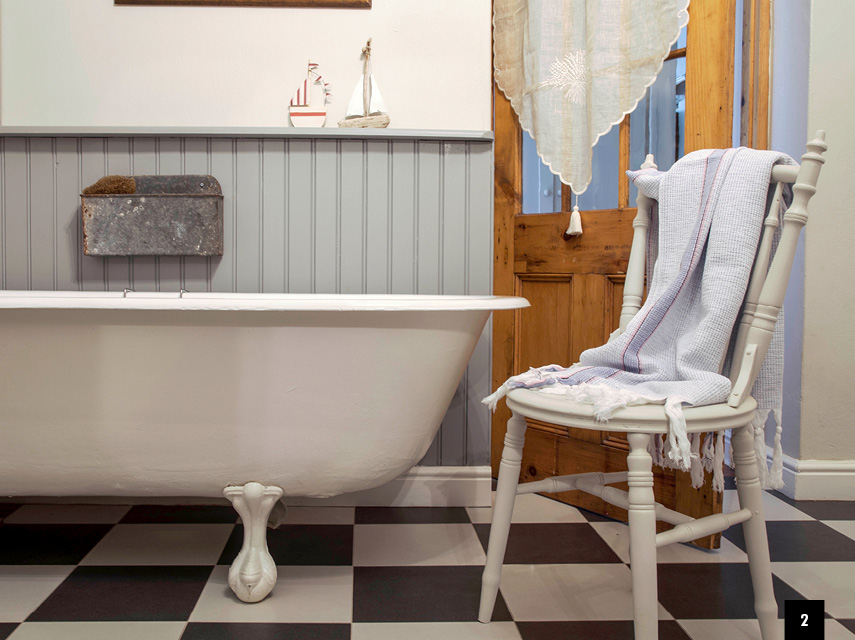 2. Freestanding Baths
The old bath on legs, the modern oval-shaped bath by itself, or two together for him and her – the freestanding bath comes in many guises. It's a beautiful, shapely designer element in a bathroom and looks particularly luxurious near a window with a beautiful view.
Whether your style is beachy, country cottage, contemporary or Victorian, a freestanding bath works well with them all. Paired with a checkerboard of black and white floor tiles, it will withstand the ebb and flow of trends for many moons.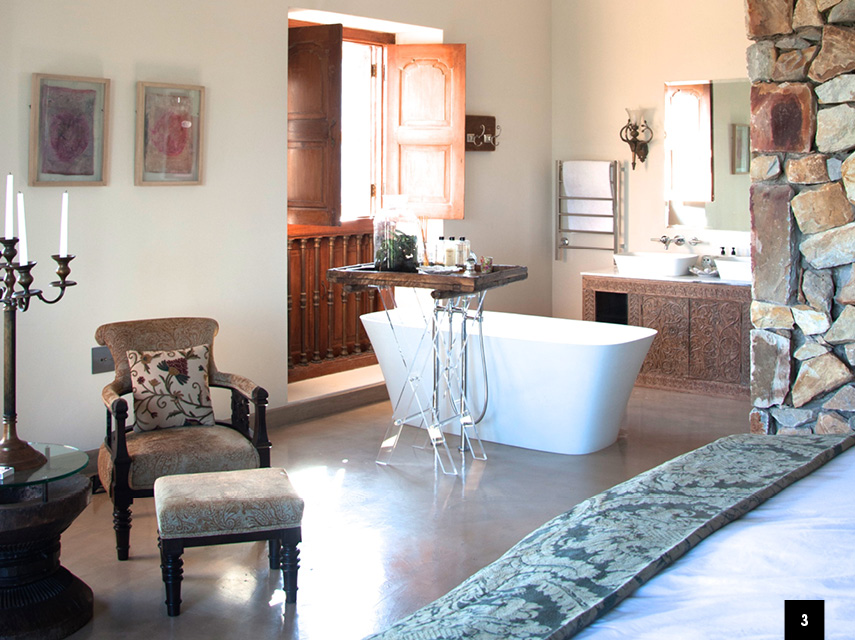 3. Merged bedrooms and bathrooms
Open bedroom and bathroom spaces are very luxurious. The bathroom design can be integrated into the look of the bedroom and the flow between the two sections can be decorated and finished. The style is effortlessly loose, bringing out-of-the-ordinary elements together. The bath acts as a subtle divider between the two areas.
A neutral base is a good starting point for an open-plan space. This can accommodate superficial style changes and accessories and will last years. A natural palette is like a white canvas and finishes, decorative additions and dashes of colour will bring in personality and distinct style to create a unique and beautiful space.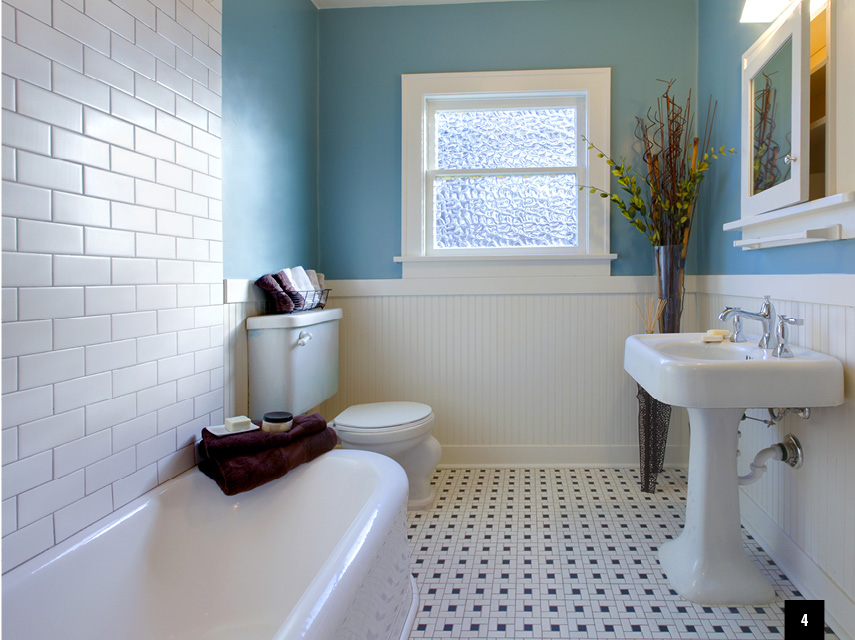 4. Geometric trend
Strong shapes are memorable. You can incorporate them into your tiles, mirror, shower curtains and trimmings and even a bath mat. Have a little fun with hexagonals, circles or triangles.
Whether it's a grouping of hexagonal mirrors, a shower curtain with a geometric pattern, hexagonal mosaics or a simple case of laying tiles in geometric patterns, you can have fun with geometry and create a striking bathroom.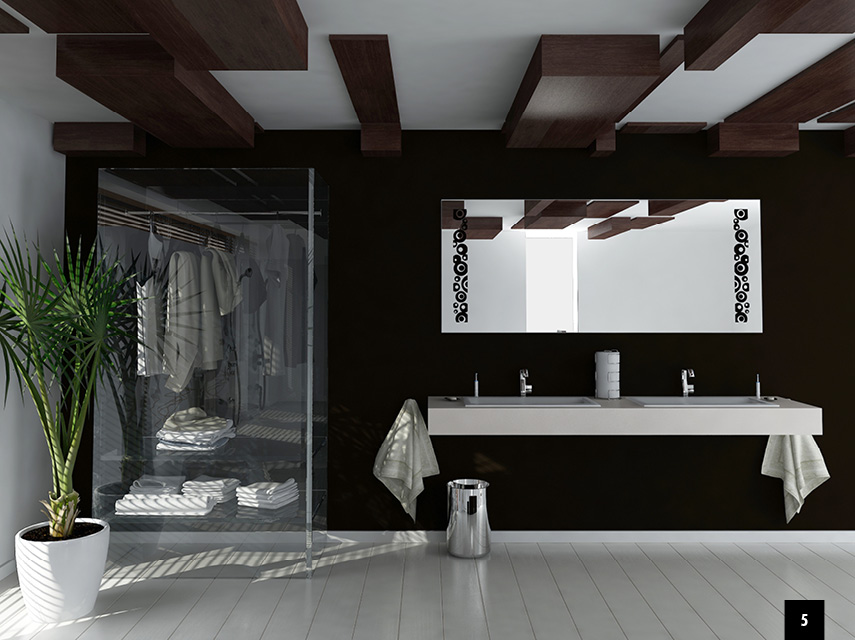 5. All-black bathrooms
Black is a contemporary favourite at the moment. Well, actually it never really goes out of fashion, but lately it's been getting a big boost as homeowners and designers are opting for all-black rather than just accents in bathrooms. It makes a strong statement, is very effective in small or large spaces and is a wonderful means to make clutter, or unsightly aspects of your house, disappear. Combine it with almost anything and it will work its classic magic. Modern, country, frilly or sleek elements paired with black just take on a new dimension of wow – it goes with any style.
A background wall in black, be it painted, tiled or acrylic glass-look, will create an illusion of vastness in a space. Sleek, minimalistic elements show off sophisticated style and will always look the part in a dark, contemporary space.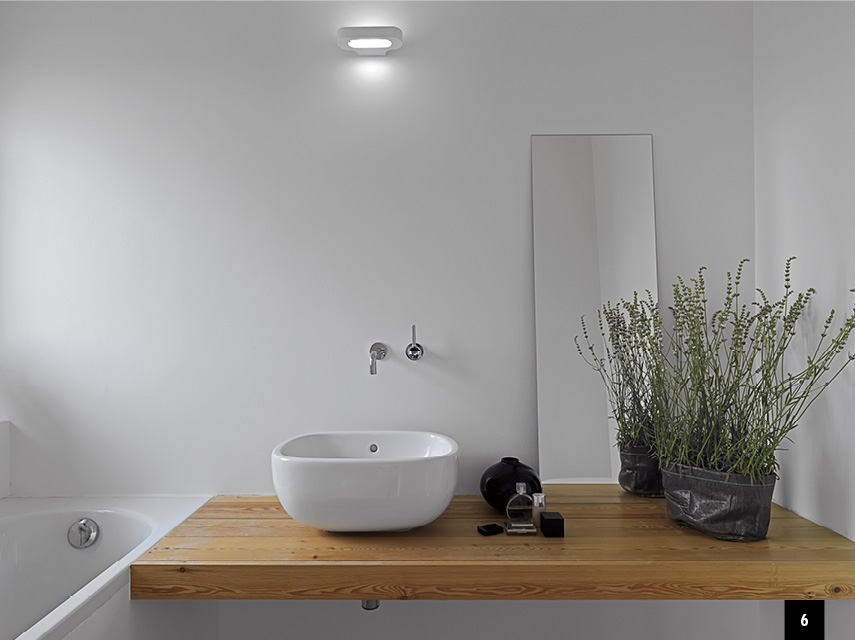 6. Floating vanities
Bathrooms are mostly small spaces in a home. Adding heavy cabinets, all the way to the floor, can close up the space and make your bathroom look smaller. Floating cupboards are ideal to give that sense of airiness without compromising on precious storage space. Deep drawers in the vanities offer sophisticated storage solutions and finishes in funky colours add a fun element to the look. It needn't always be serious business in the bathroom.