Design the bathroom of your dreams with these four easy steps.
It's well known that changes cost money – so whether you're revamping an old bathroom or building a new one from the ground up, it's financially savvy to spend time in the planning phase.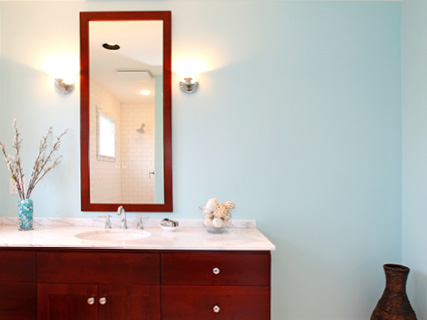 Step 1: Assess your needs
The first question you should ask is: how is your bathroom going to be used? Is it high volume, with lots of baths and showers in a day? Are there young kids with lots of splashing and a storage challenge for all those bath toys? Are you short on space? Do you plan on growing old in your current home? Do you want to combine the bathroom as a laundry (which is becoming increasingly common)? Make a list of all the things you need to include, from double sinks to double showerheads, extra storage and grab handles, in order of priority. This will help ensure the bathroom meets your needs and lifestyle.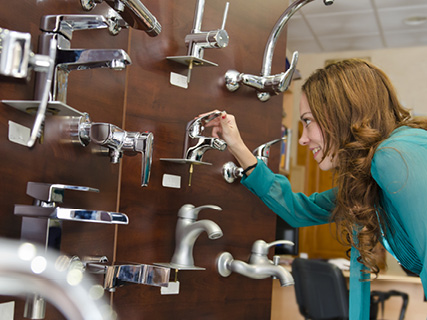 Step 2: Consider your limits
Factors such as the size of the room and your budget will play a big role in what's achievable. Keep these in mind when coming up with your design, but still design for your dream bathroom. This way, even if you only install the vital elements to start with and keep adding as budget allows, everything has been taken into consideration. Do be realistic though. Price all the elements you will need, and factor in any extra costs such as plumbers and electricians before starting with anything.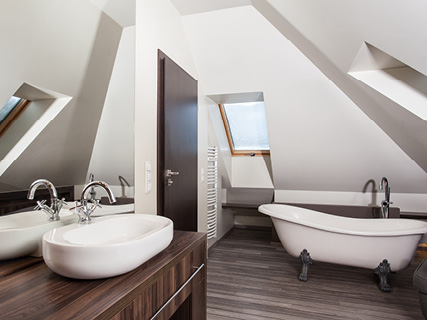 Step 3: Find inspiration
Flip through this digital magazine and print out or download the pages that take your fancy. Add to your moodboard anything else that catches your eye. Take a walk through your nearest Builders Warehouse, and pick out some elements or fixtures you really like. Then you can begin to build your look and feel around them. It is better to go with something classic than super trendy, which runs the risk of dating quickly.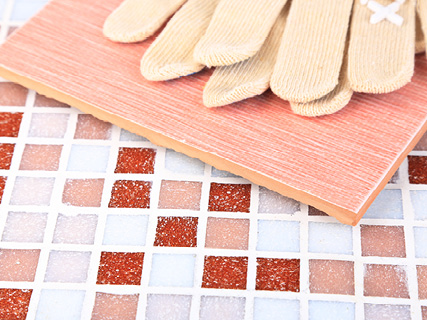 Step 4: Choose the right materials
Be practical about what materials you choose. You might love the idea of a hardwood floor or laminate in the bathroom, but if you have children that splash more water out the bath than in it, your brand-new bathroom may not stay in the greatest shape for very long. The same goes with wallpaper: generally it's only fine for very low-traffic bathrooms, such as guest bathrooms.