Give your bedroom a fresh new look this season with these easy and affordable decor ideas.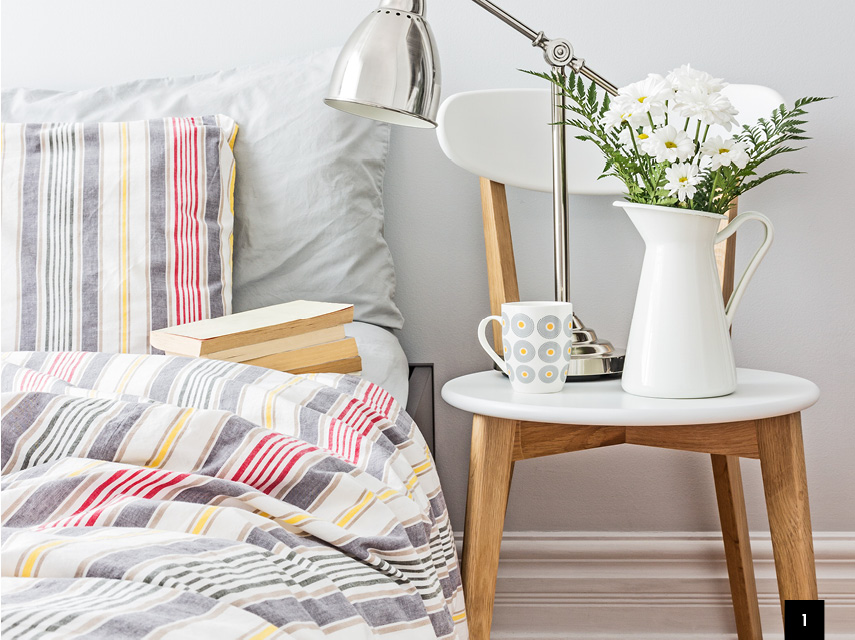 1. Layered colours
Evoke a mood of mystery and contemplation with layered colours and diffused shades, say the Plascon colour experts. A new lick of paint and some scatter cushions will do the trick.
1970s geometric shapes are making a comeback, particularly in fabric prints
on curtains, rugs, scatter cushions and lampshades. To make sure your lamp looks balanced, use the circumference of the rim of the shade and the base as your guide. The lampshade rim should be equal to or just slightly bigger than the base.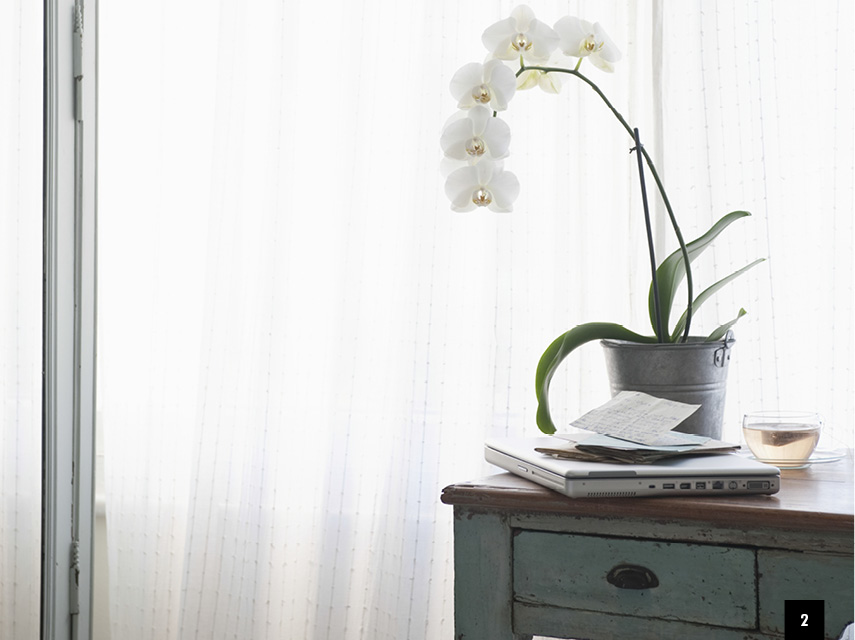 2. Pretty plants
Breathe life into your bedroom with an easy-care houseplant. Orchid species are popular and their shapes so graceful and delicate that they add an instant air of sophistication.
Top tip: More plants die from too much water than too little. Make sure there's a drip tray or dish under the pot to protect furniture and floors from damage, but don't let your houseplant stand in water for longer than an hour.
Watch our video here on how to choose the right spot for indoor plants.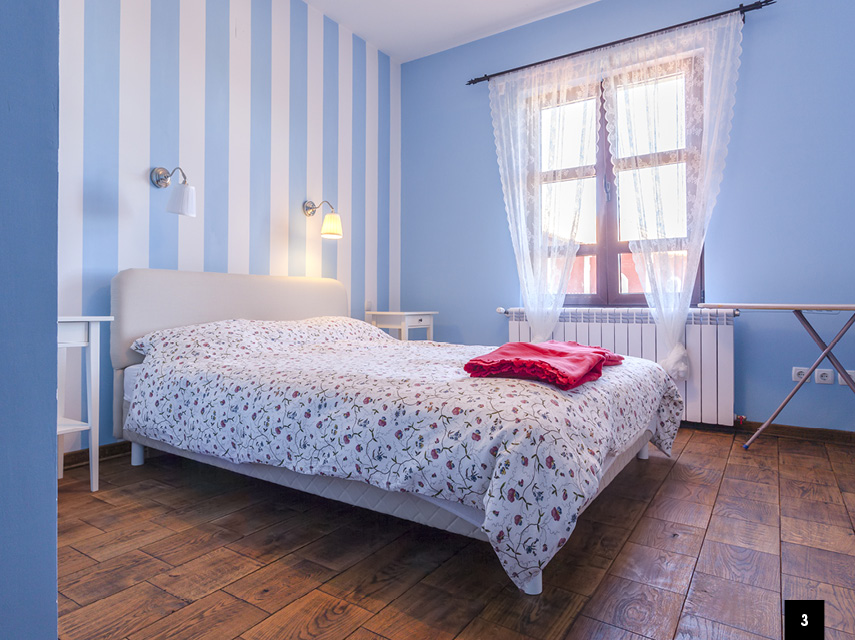 3. Paint-on stripes
Why settle for a plain wall? Striped paint effects are easy to do and create a striking effect.
Read our article on how to paint stripes yourself here.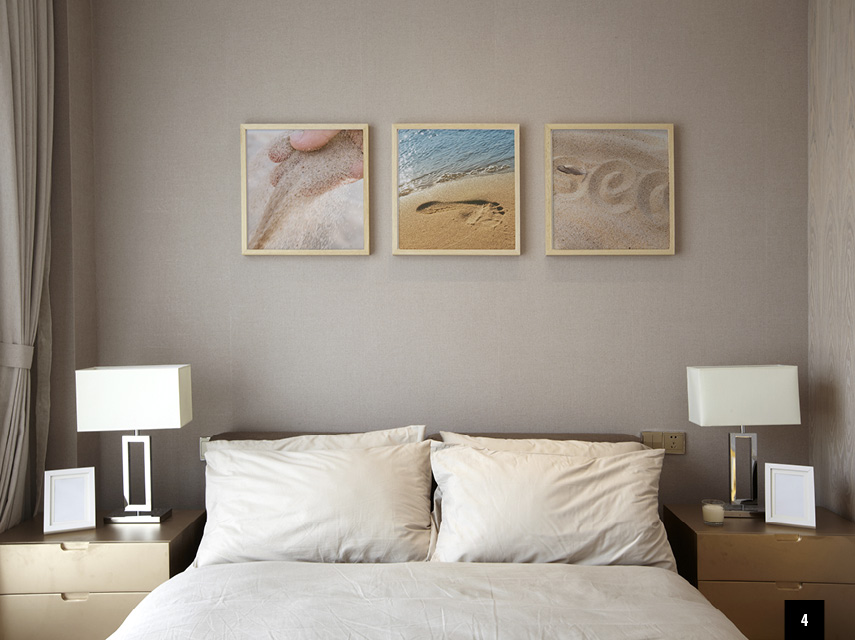 4. Plenty of pictures
Pictures complete a room and declare to everyone 'This is home'. Just as important as the picture, is the frame you choose. You can have everything uniform and perfectly matched, or opt for a variety of frames. If you're tired of old frames or they don't go with a new colour scheme, re-paint them, or try our DIY frame project.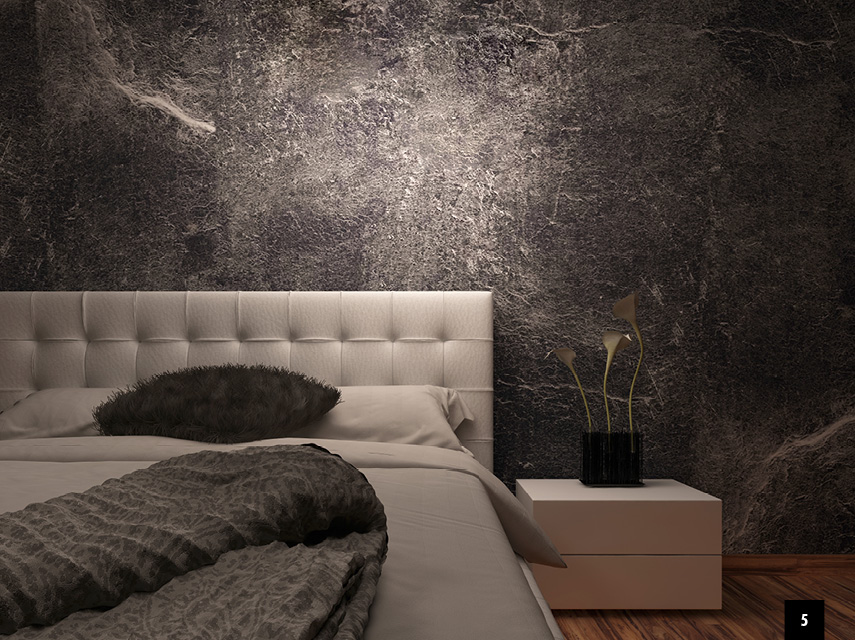 5. Change your tone
Liven up with a few choice accessories. Green-and-white colour scheme is fresh, easy and affordable to replicate.
Shades of grey and darker neutral tones are surpassing muted neutrals and beige palettes. Look at colours such as Plascon's new Tribeca Corner (EC 48) or Dulux Abbey Lane or Grecian Grey. Choose a suede paint for a luxurious finish. Accessorise with throws and scatter cushions, then accentuate the mood with subtle lighting. You can't go wrong with simple whites and there are many nuances and tones. When the monochrome gets boring, it's affordable to accessorise with cushions, a new carpet, curtains and a throw in next season's colours.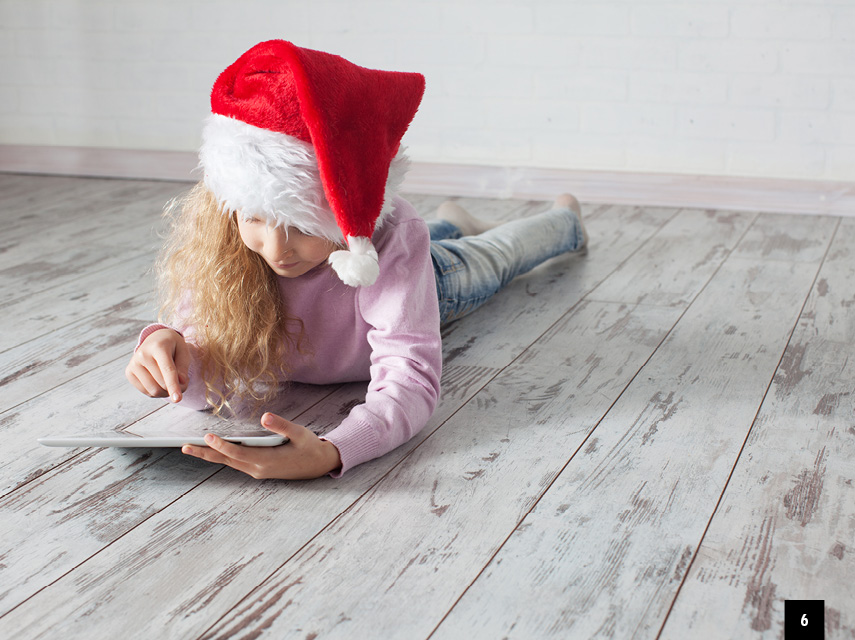 6. A fabulous floor
A new floor transforms a room. Laminated wood looks stylish and natural. Trends are grey tones, matte finishes and a bamboo look.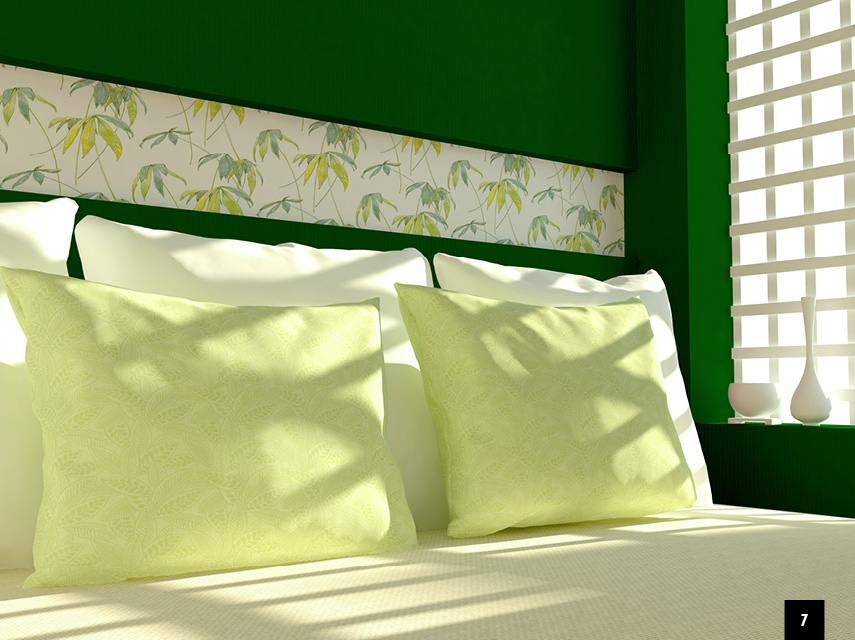 7. Green is gorgeous
Layer your shades from deep hues, such as Plascon Jungle Adventure, to lighter ones, such as Lime Soda from Evolve.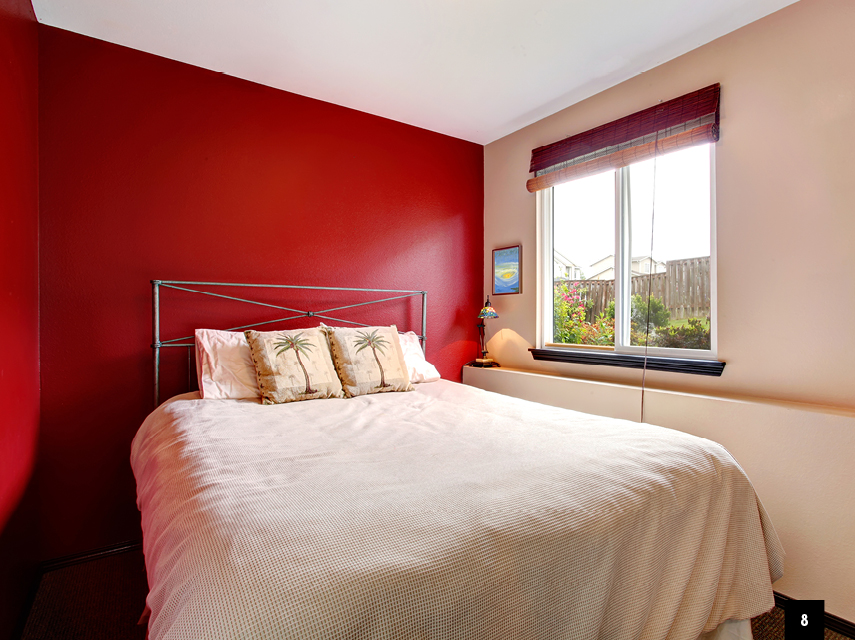 8. Colour is beautiful
Colour is the least expensive way to decorate and can change the entire look and feel of a room. A small room needn't be a big challenge. A bold colour on one or two walls will make an impression, for the cost of just a few litres of paint.