To deliver an improved retail experience for contractors, building professionals, and home and DIY customers, Builders is opening a brand-new standalone store in Midrand that offers state of the art technology, a Vida e caffè and a meeting hub.
Taking the total number of Builders stores to 110 in South Africa, the store will open from Thursday, 25 March 2021 and promises customers a complete shopping experience through online integration, improved departmental adjacencies and new services that delivers a seamless shopping experience. Customers visiting the store can look forward to an incredible store layout and floor plan totaling 4625 square meters, an external dispatch yard of 8307sqm and a 560sqm garden centre.
"We are excited for customers to experience our Midrand store and see all of our improvements. Midrand is the center of a large number of commercial developments, office parks, and residential areas. We prioritized convenience and the ease of use for all our customers and wanted to make it easier for them to walk through and get everything they need either through assisted or unassisted services." shares Munier Solomon, Marketing Operations Manager at Builders.
Improved technology as one of the prominent features of the new store.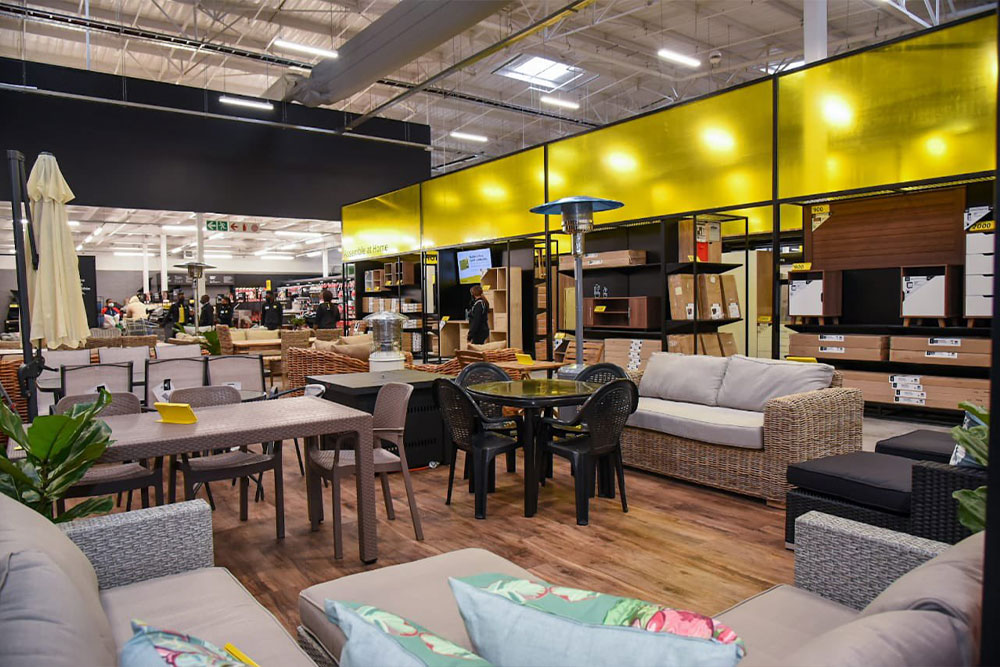 Enabled by free WIFI, the store has high-definition screens, and tablets conveniently located to give customers the opportunity to shop and place orders, as well as view promotions or search for product information or inspirational DIY content. With this store, Builders will also introduce a meeting hub and a Vida e caffè making it convenient to host one-on-one or group meetings with quality coffee, beverages and snacks on-hand.
Solomon continues "we've prioritised technology and have enhanced it with personable, helpful service to offer our customers a remarkable, relevant and inspirational shopping experience. We also wanted to bring in a lifestyle element to the store to add to the overall shopping experience and customer needs."
In addition to this great news, Builders customers will be thrilled for some of the opening promotions and specials on products and services, which will be available from 25th March to 28th March.
The store services will include: specialised glass cutting service and mirror finishing service, Tool Hire, a cut shop – to cut vinyl flooring, shade cloth, pool covers, steel etc. Pool Water analysis, key cutting, car key programing, remote programming and locksmith services, quotation and estimations, roof truss design and manufacture, delivery are also some of the services that can be enjoyed in store .