Add some colour to your interior – use an old bicycle tyre to make a funky mirror frame.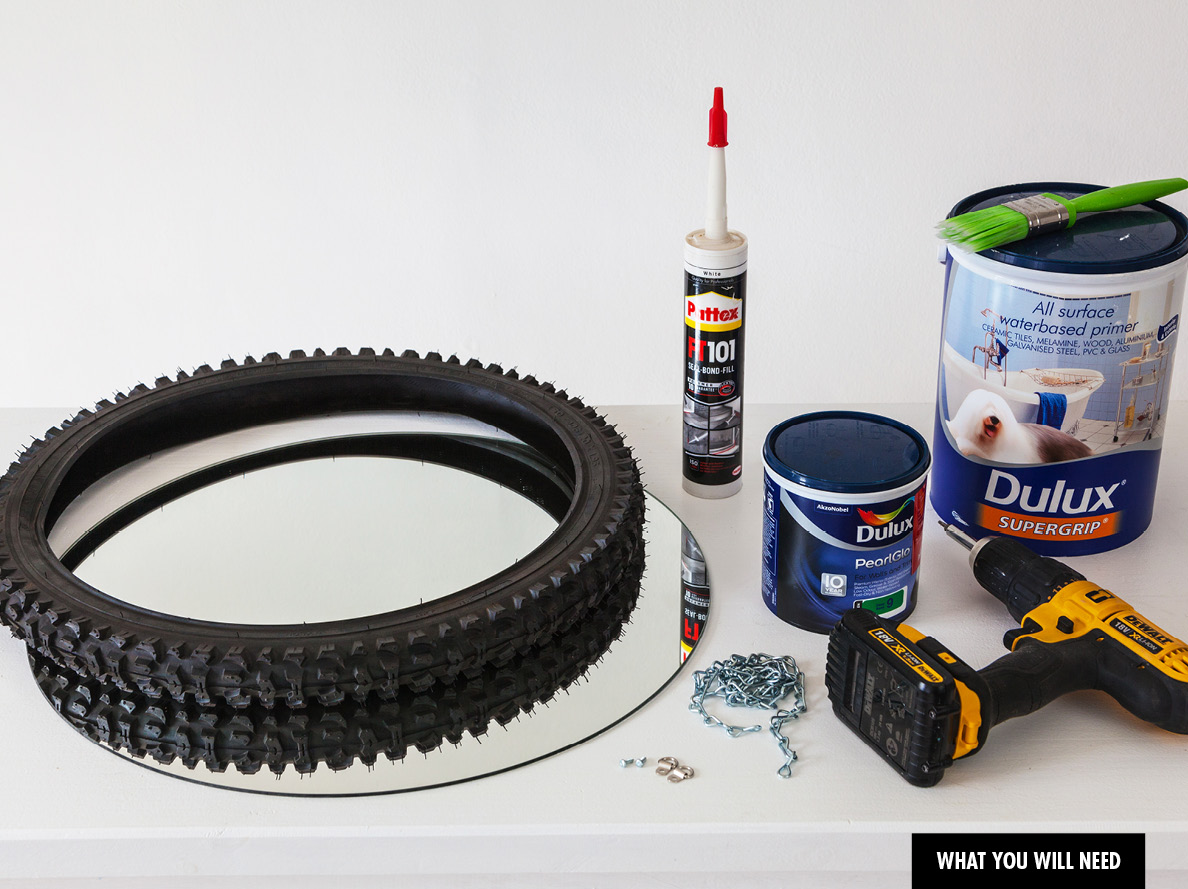 Tools for the job:
Paintbrush
Drill with 4mm drill bit
Screwdriver
Dulux SuperGrip Primer
Water-based Dulux PearlGlo
D-rings
Pattex FT101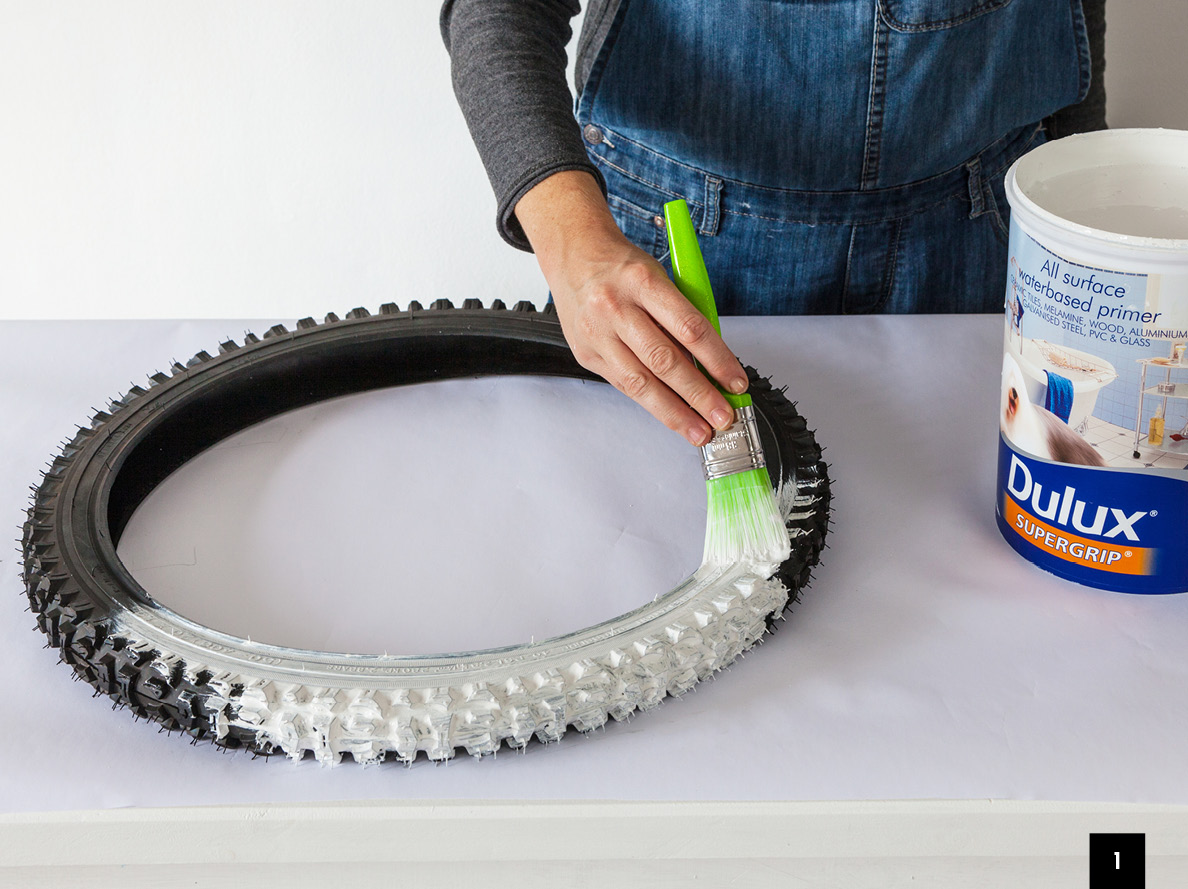 Step 1
Prime the tyre inside and out with Dulux Supergrip waterbased primer, and leave to dry.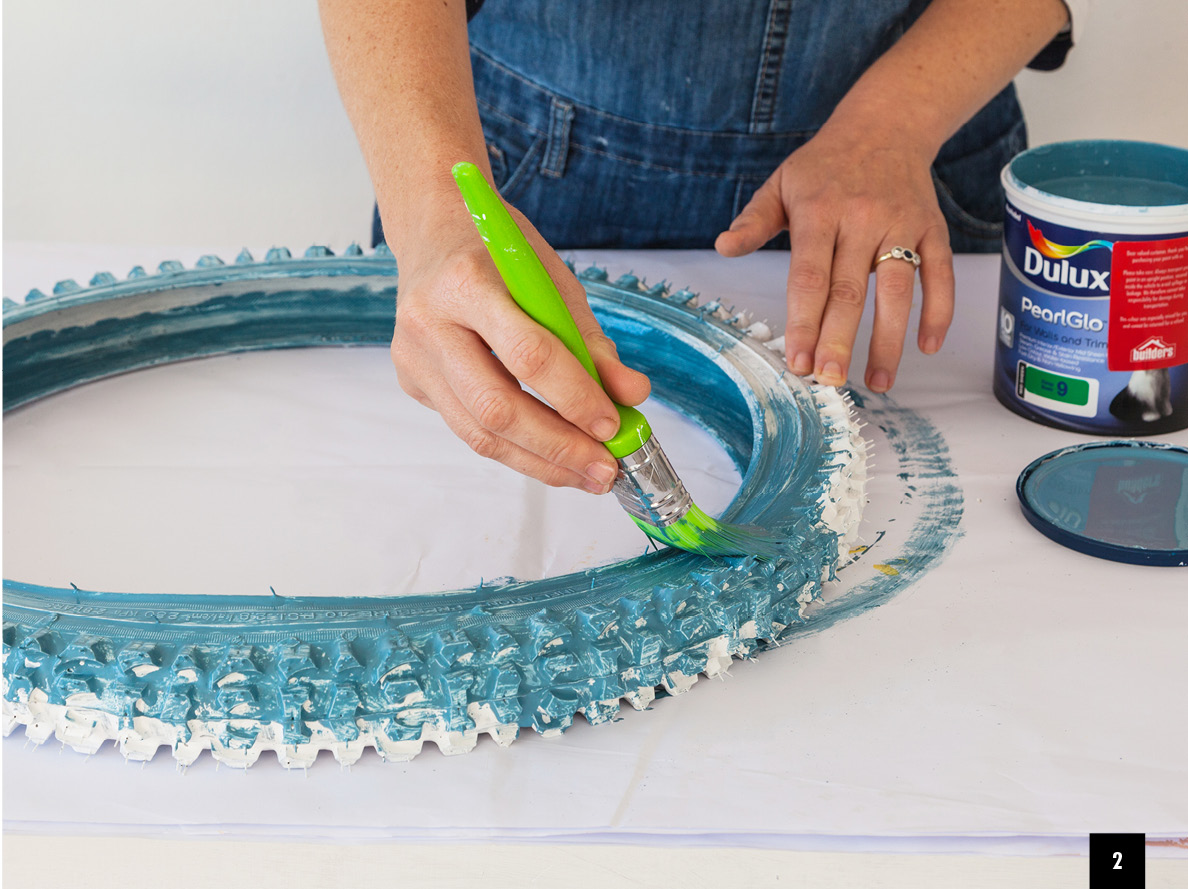 Step 2
Paint the tyre with water based Dulux Pearlglo for walls and trims. It is premium paint for interior and exterior use with a mid-sheen finish.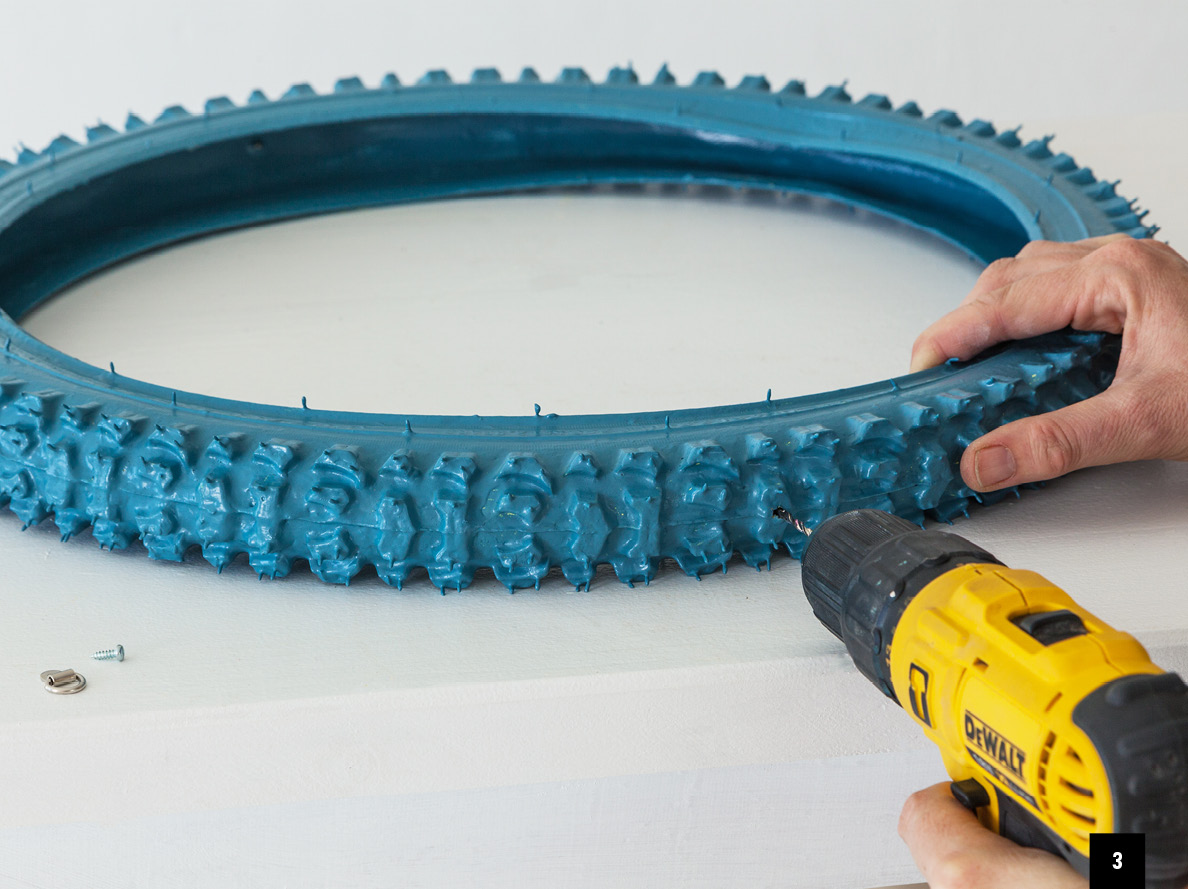 Step 3
Drill 4mm holes on opposite sides of the tyre, where you want to attach the D-rings.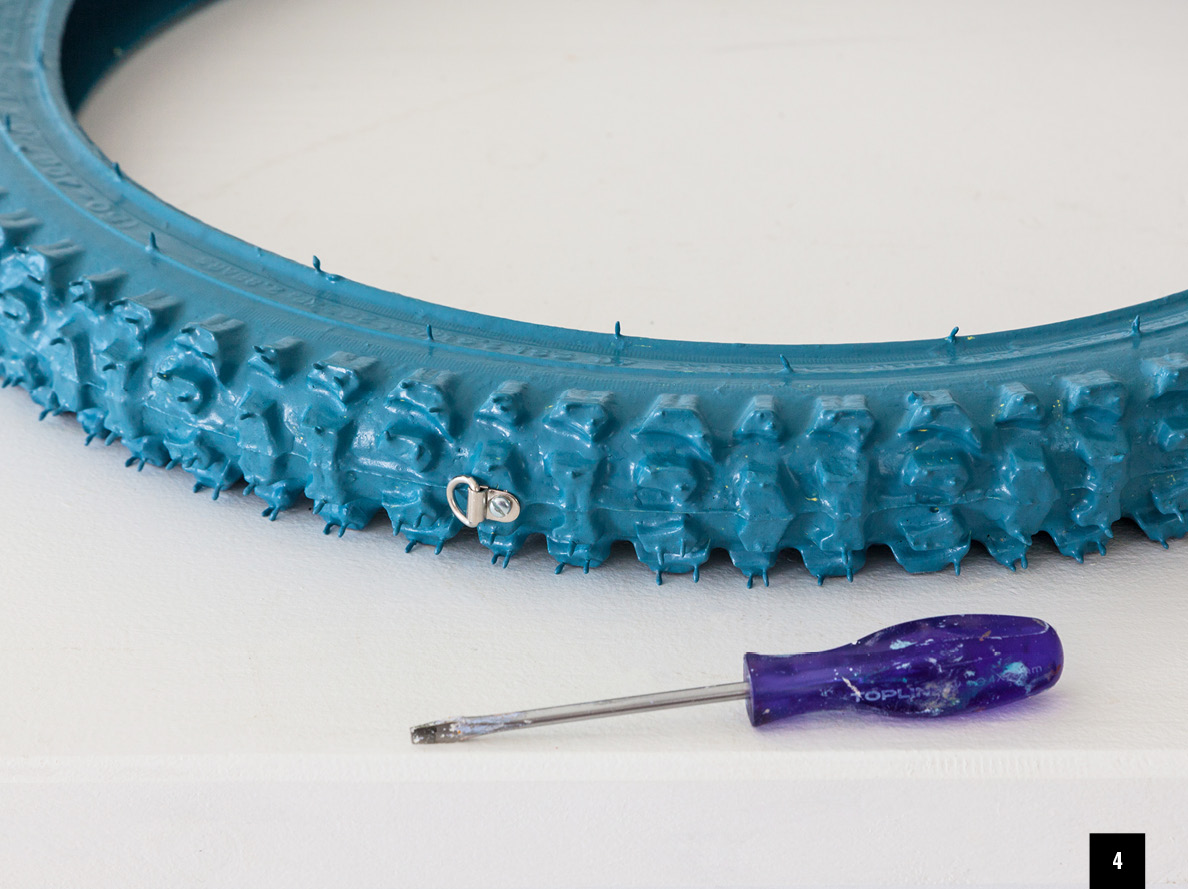 Step 4
Screw the D-rings in place, and attach the chain to the rings.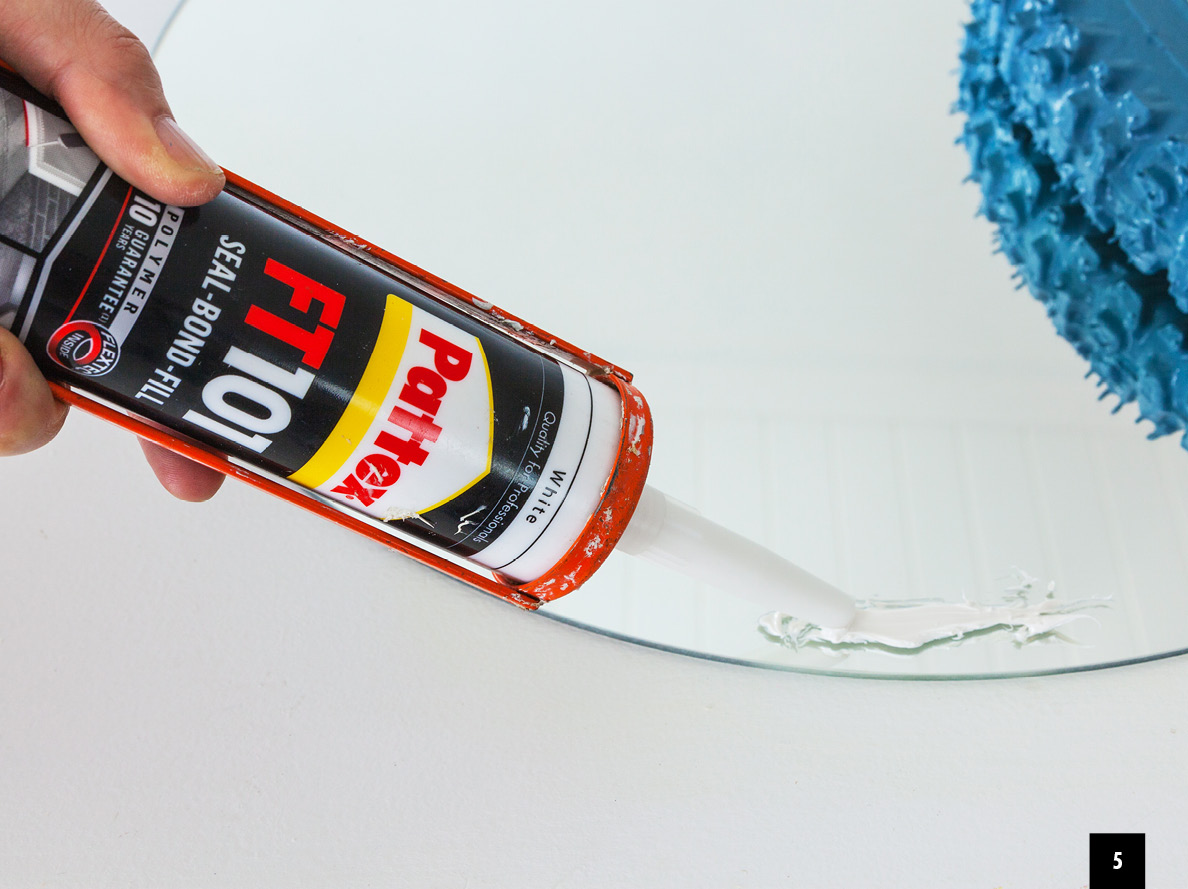 Step 5
Run a thick bead of Pattex FT101 round the rim of the mirror then press the tyre in place. It bonds best under pressure, so ideally you want to place a piece of supawood (just larger than the mirror) on top to add weight to the tyre, then leave it to cure for at least 24 hours before hanging the mirror.