Is a cool, soothing palette your choice or do you prefer warmer tones? Do you liked muted shades or vibrant hues? Try these seasonal colour schemes on trend for the year.
Kale
Expect to see a lot of dark green in interiors. It's a shade that goes well with Mulberry and Aubergine hues. A scheme in these colours reflects warmth, comfort and intimacy. Match the palette from the Duram Endure Eye For Colour range using McGregor's Garden for the dark green, Cederberg Tan for the neutral and Lynnwood Charm for pops of aubergine.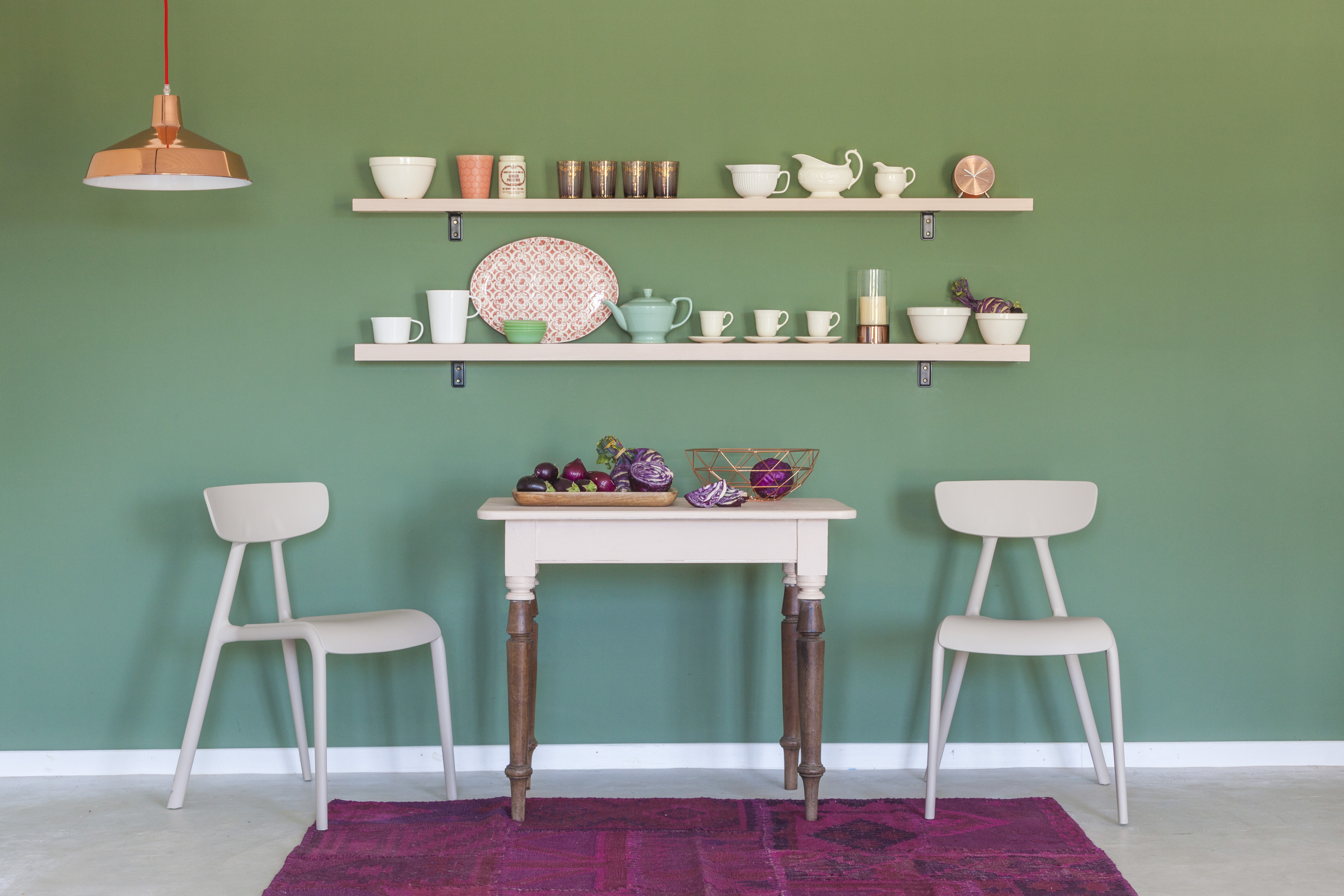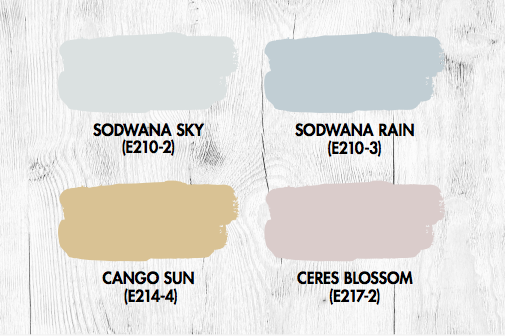 Fun & fresh
The pastel-inspired palette has a romantic timelessness. Duck egg blue and cotton-candy pink are right on trend, and a cheerful yellow is added to the mix. In fact, expect to see a lot of yellow in décor schemes and accessories for this year. Overall the feel is fresh, light and fun. Consider applying two tones of the same colour onto a wall in broad, vertical panels to create a striking feature. Remember to let the yellow shine as an accent. Choose from the Duram Endure range: Sodwana Rain and Sodwana Sky for the two tones of duck egg, then add Ceres Blossom pink and a pop of happy Cango Sun yellow.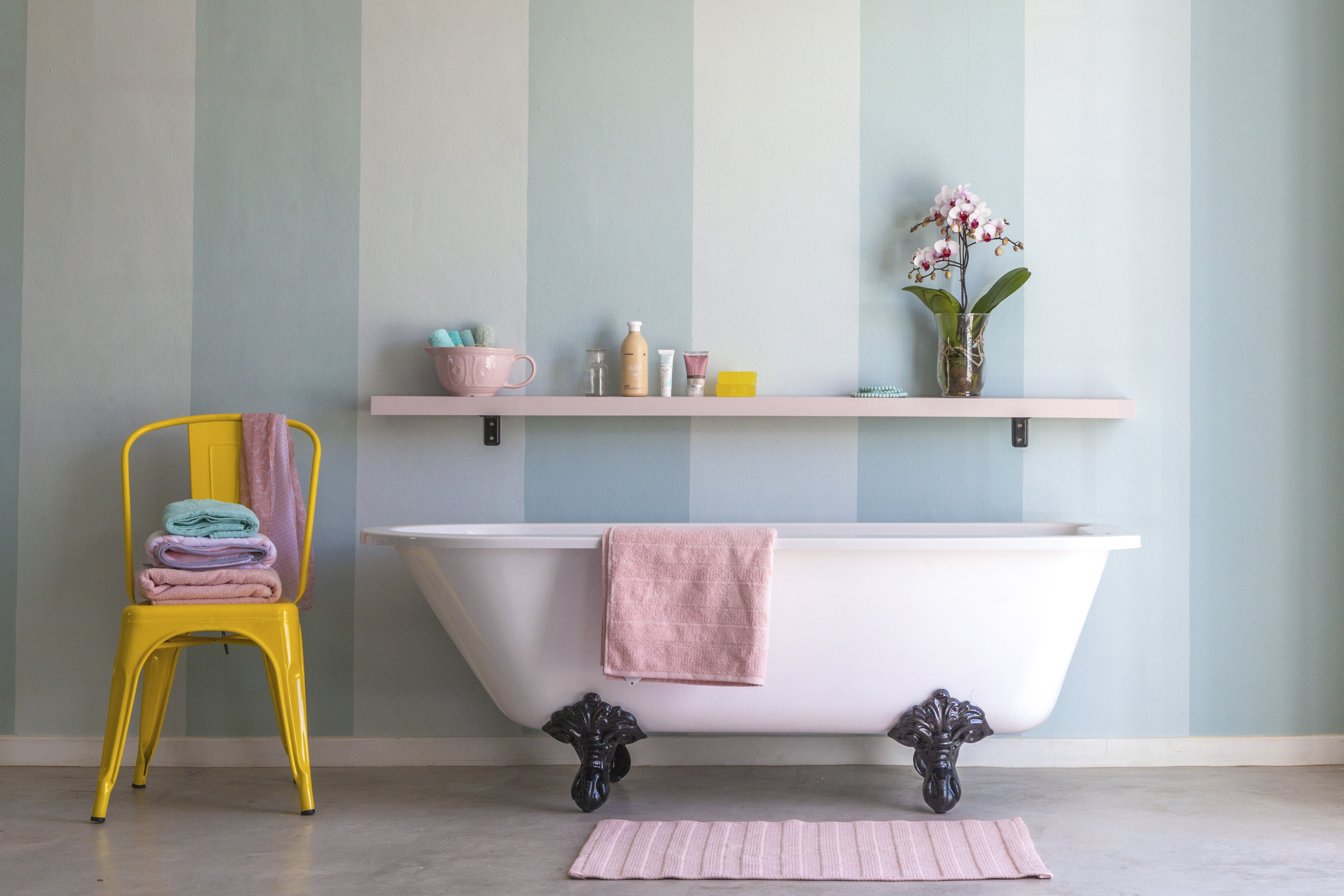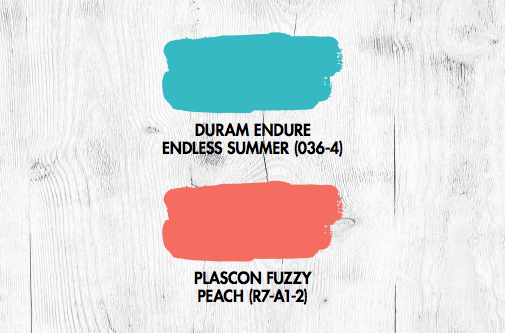 Bright & cheerful
Lapis lazuli, turquoise and red-orange hues will be particularly popular as accent colours. The success of these colour pairings lies in creating a balance. Make a statement wall by painting it with a repetitive pattern, and then tone down the saturated colour with natural wood. It's a subtle, rustic element that complements the contemporary colour palette perfectly. Duram Endure's Endless Summer is a retro turquoise that contrasts beautifully with Plascon's Fuzzy Peach to create fruity pops of summer colour.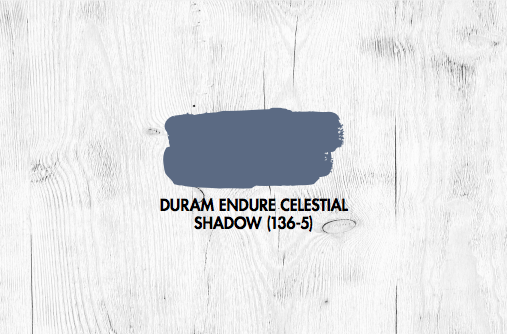 Cool & tranquil
A neutral palette of blue grey, charcoal and white is perfect if you want to surround yourself with a sense of peace and tranquillity. For a bold statement, colour-block an area of wall in Duram Endure's Celestial Shadow instead of painting it all one colour. Introduce warmth to the scheme by playing with fabric textures.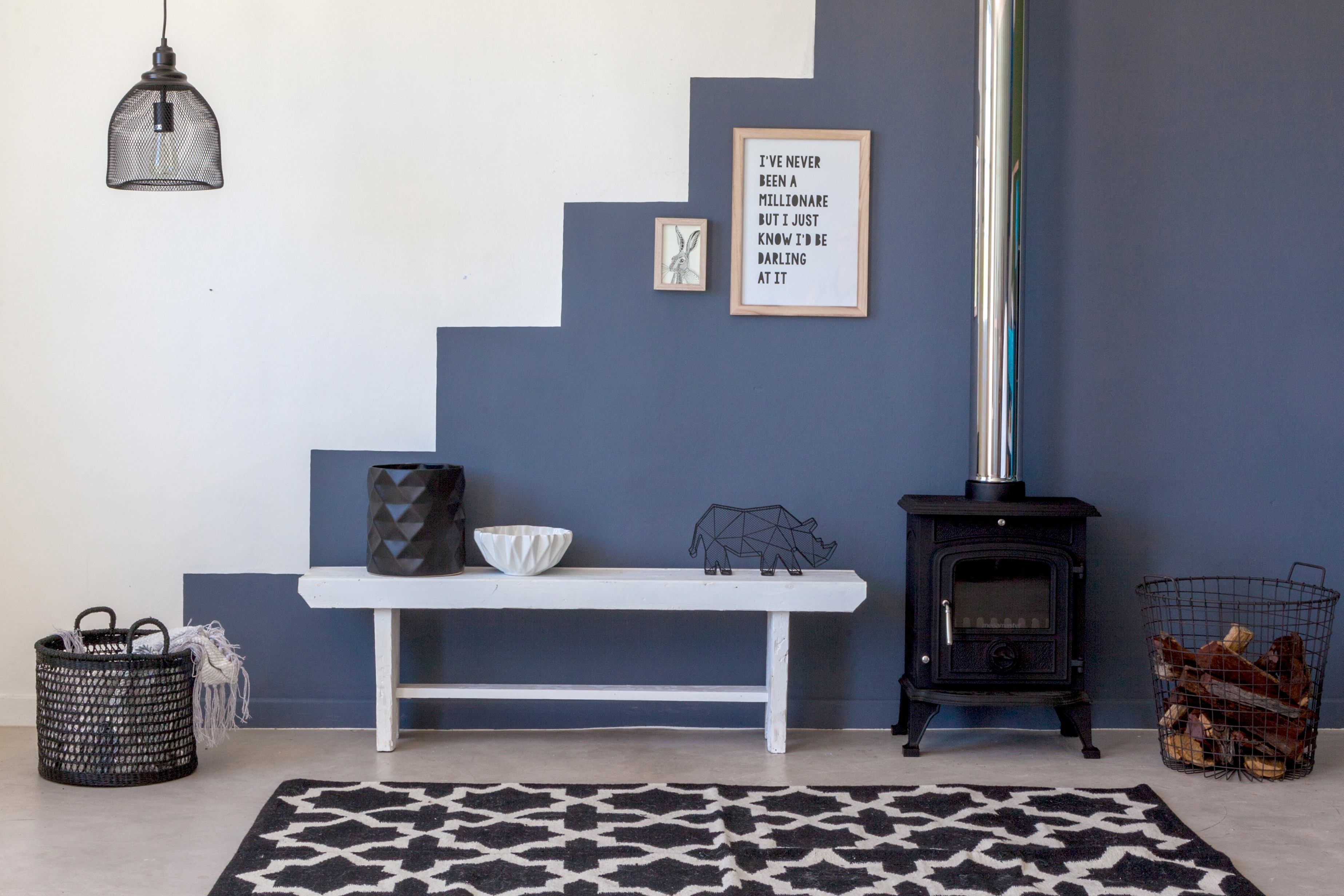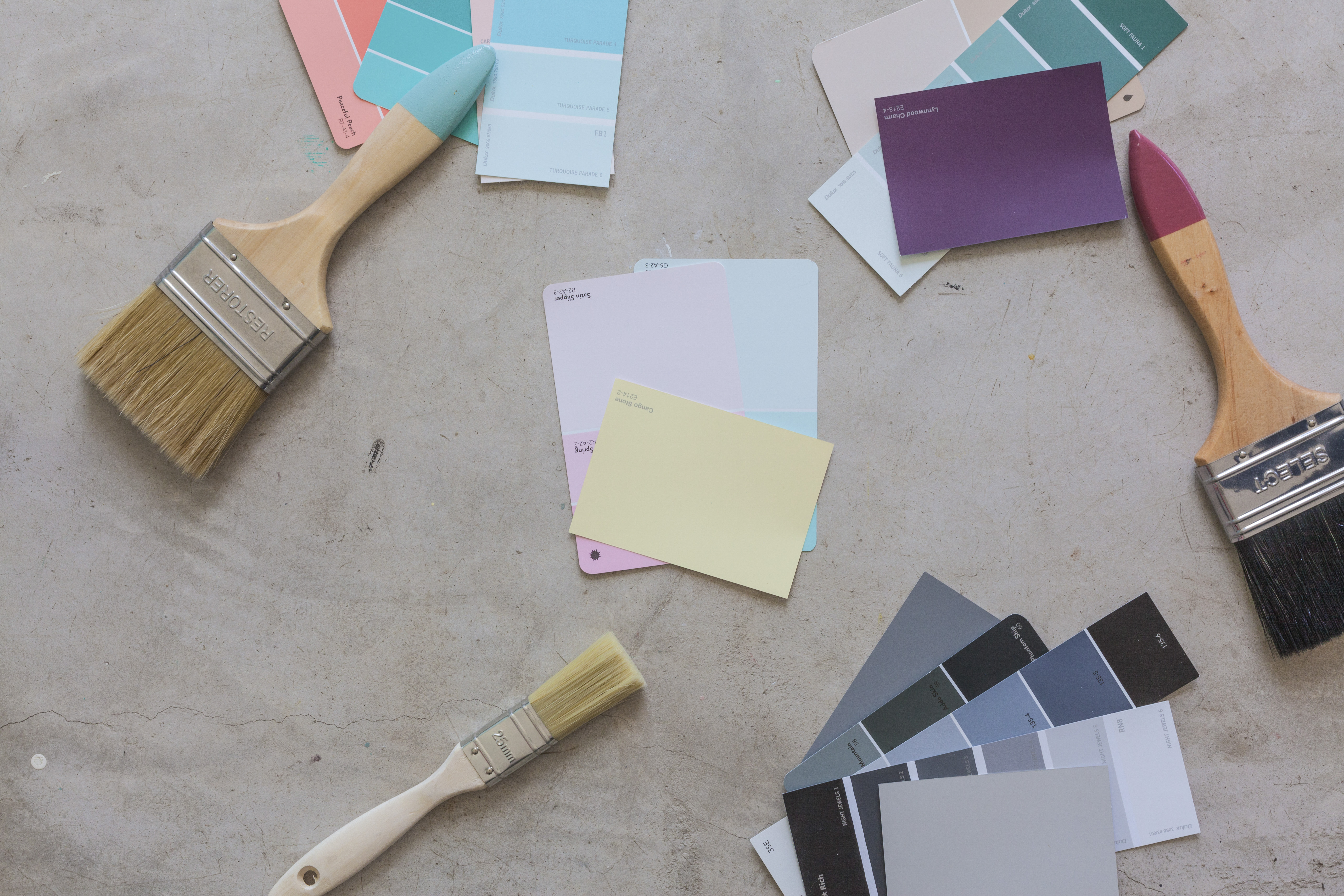 CHOOSE THE RIGHT PAINT
It is essential to choose the correct type of paint for a project. Equip yourself with the knowledge needed to prevent a potentially time- and money-consuming mistake.
THE PRIMER
Applying a primer to the surface before you paint helps the paint spread and adhere better. It also improves longevity. It's particularly important when the surface is new and hasn't been painted before. If you're doing a drastic colour change, consider a prime coat, which prevents the old colour showing through.
Water-based primers are recommended for interior walls and surfaces. Use one to prepare a surface you intend to paint with acrylic paint, which is also water-based. Water-based primers dry fast and wash off brushes and rollers easily with warm water and soap or detergent.
Oil-based primers are usually best for exterior walls and surfaces and can be painted with PVA once dry. Oil-based wood and metal primers are suitable for enamel and other oil-based topcoats. Like oil-based paints, these primers take longer to dry than their water-based counterparts, and require solvent when cleaning equipment after use.
EGGSHELL/SATIN SHEEN
Eggshell or satin sheen enamel is an oil-based paint that has a mid-sheen rather than a high-gloss finish. This makes it appropriate for interior surfaces such as skirting boards, doors and doorframes, windowsills and cupboards. It's tough and easy to clean.
HIGH GLOSS
High gloss enamel is a shiny, stain-resistant finish that can take a good scrubbing, so it's an excellent choice for outdoor use. Use inside in children's play areas, kitchens and bathrooms, because it resists moisture, dirt and grease. It's also good for high-traffic areas and things that take a beating, such as furniture, skirting boards, doors and doorframes, window frames and burglar bars. The shiny, reflective appearance of high gloss tends
to show brush marks and exaggerate imperfections on the surface, so takes more skill to apply like a pro.
MATT PVA
Matt is the opposite of gloss – it is slightly textured and doesn't shine. Matt paints hide imperfections extremely well so they are good for new surfaces that still need to 'settle', and generally recommended for living areas, bedrooms and ceilings. While they do tend to absorb dirt more easily and are not suitable for scrubbing, walls finished in a matt paint are much easier to touch up.
LOW-SHEEN PVA
Sometimes called satin sheen or eggshell, low-sheen PVA is a great all-purpose paint suitable for most rooms. It offers a luxurious sheen that is durable and easy to clean.
MID-SHEEN PVA
Mid-sheen is the glossiest interior wall paint, recommended for high traffic areas, and it's even tough enough for kitchens and children's rooms. It can also be used for other hard-wearing areas such as skirtings and to highlight features such as cornices.