To get the full benefit of your patio, the right furniture is a no-brainer
Practicality should be high on your list of considerations for outdoor furniture, but you don't have to sacrifice style to get it.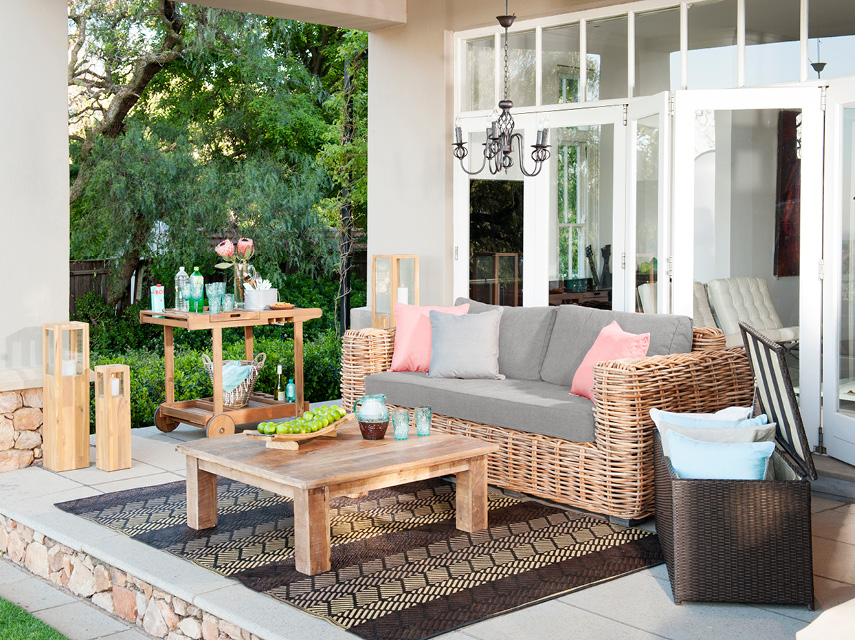 Wicker couches
When it comes to outdoor furniture, wicker is still hugely popular, except that it's morphed into furniture that could look just as good in your living room, with the likes of Bali-style chunky armchairs and couches. You can lose yourself in a good book for hours in their plump-cushioned depths.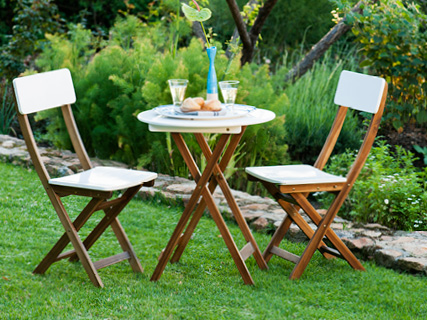 Wooden tables
Of course, sunny days conjure up images of lazy lunches, long icy drinks and loads of laughter. When you choose a table for your patio, go for a rustic, solid wooden one. It won't date and it's in with the current eclectic décor style of mixing different materials.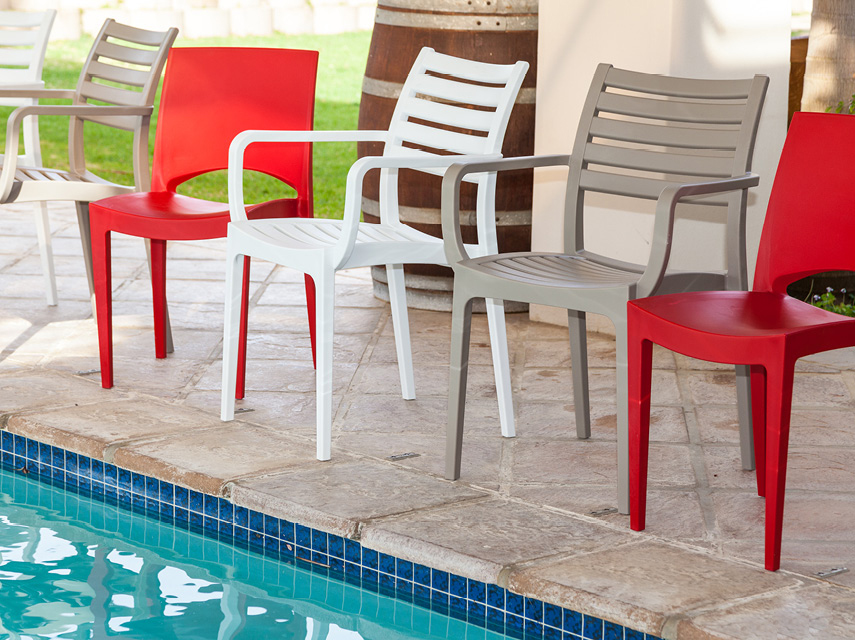 Comfortable chairs
To ensure outdoor meals are indeed leisurely, your chairs need to be comfortable, but they don't need to match your table. Light, powder-coated aluminium frames with meshed plastic seating in vibrant shades add a modern touch, while iron frames with wooden slats or benches also work well, just make sure you've got plenty of cushions.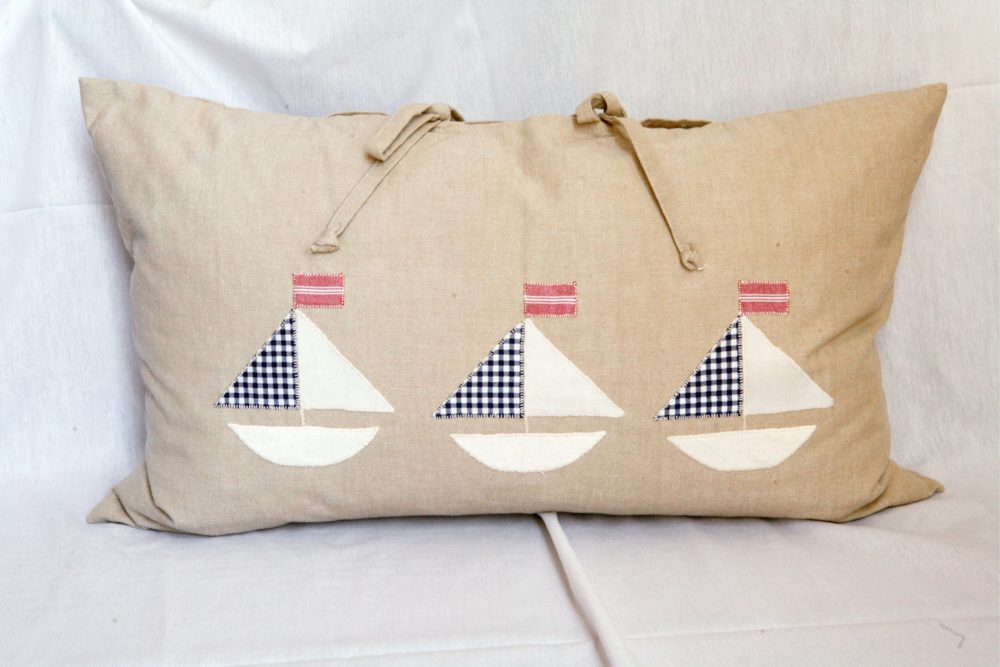 Fade-proof cushions
Speaking of cushions, round off your look with soft furnishings and accessories. Keep your basic palette neutral in shades of brown, beige or grey which are less likely to fade than bright colours, but update with scatter cushions with bold patterns or splashes of scarlet, teal or acid yellow.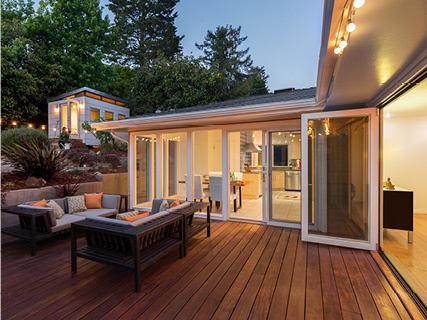 Natural flow
Your outdoor entertainment area is the link between your interior décor and your garden, so there should be a natural flow. Choose a style that blends with the rest of your home and stamps it with your own personality.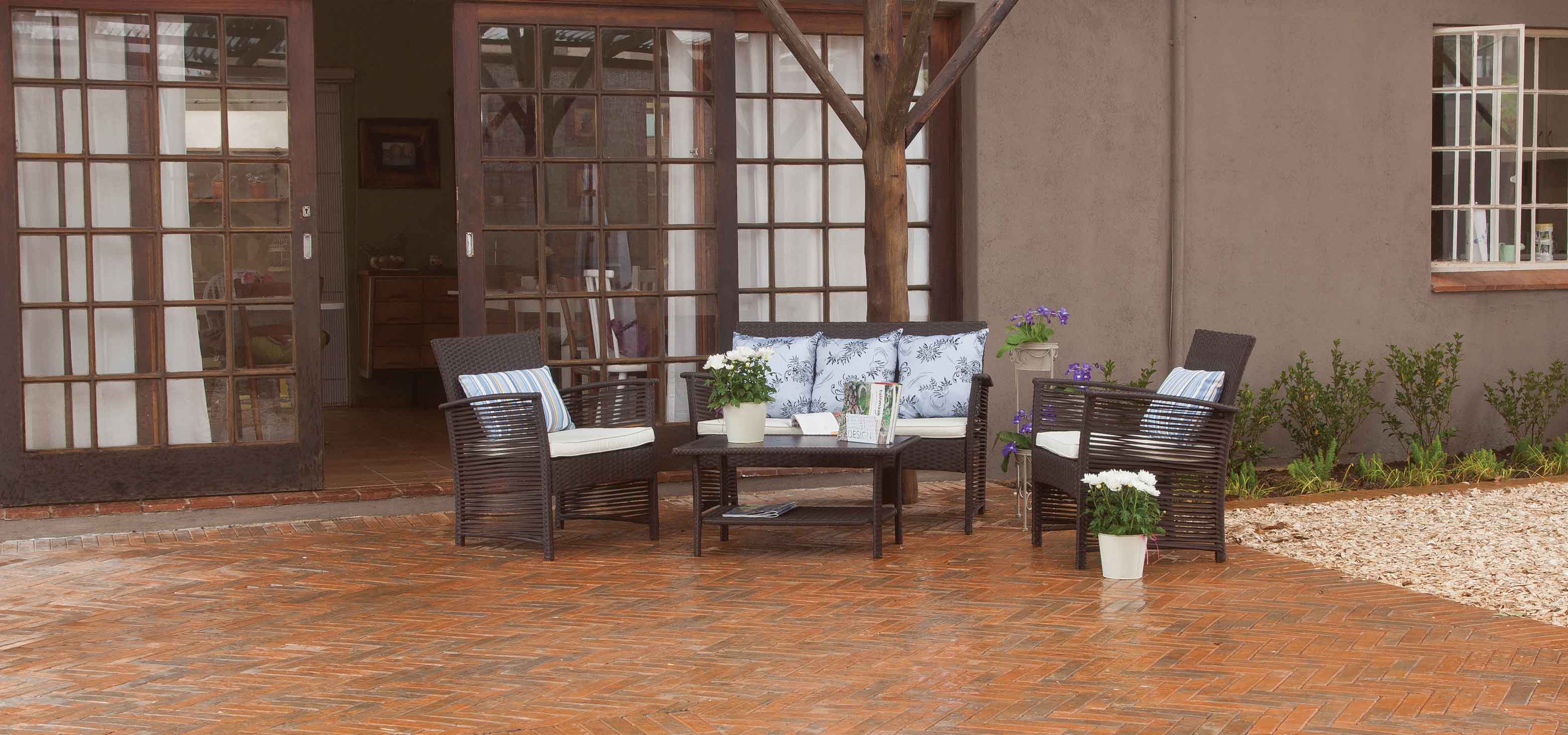 Plastic rattan
Plastic rattan is an attractive and durable alternative to traditional cane. It's boxy, contemporary feel lends itself to the large, L-shaped couches. It's also more durable and easier to keep clean, especially if your patio is a little more exposed to the elements.