Clad the walls of your man cave with raw meranti, then add industrial-looking large hooks and chunky slabs of wood for shelves.
Tools for the job:
Cordless drill and screwdriver
Drill bits
Measuring tape
Spirit level
Ladder
Jigsaw
Paintbrush
Materials you will need:
The amount of wood will depend on the area of wall you want to clad, our area was 2,4 x 2,4m.
Four 22mm x 69mm x 2,4m planks
Six 12mm x 94mm x 2,4m planks
Six 12mm x 94mm x 1,8m planks
20 12nm x 144mm x 1,8m planks
Four 32mm x 144mm x 1,8m planks
Four x 30mm self-cutting screws
Nail-in screws and plugs
10 rubber-coated hooks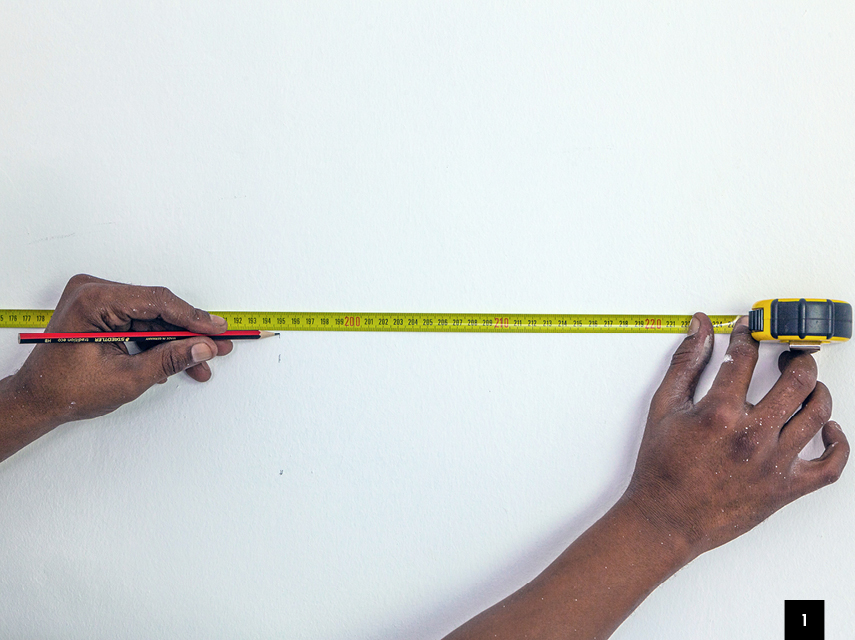 Step 1
Measure and mark where the vertical uprights will go on your wall. Space them evenly to look neat.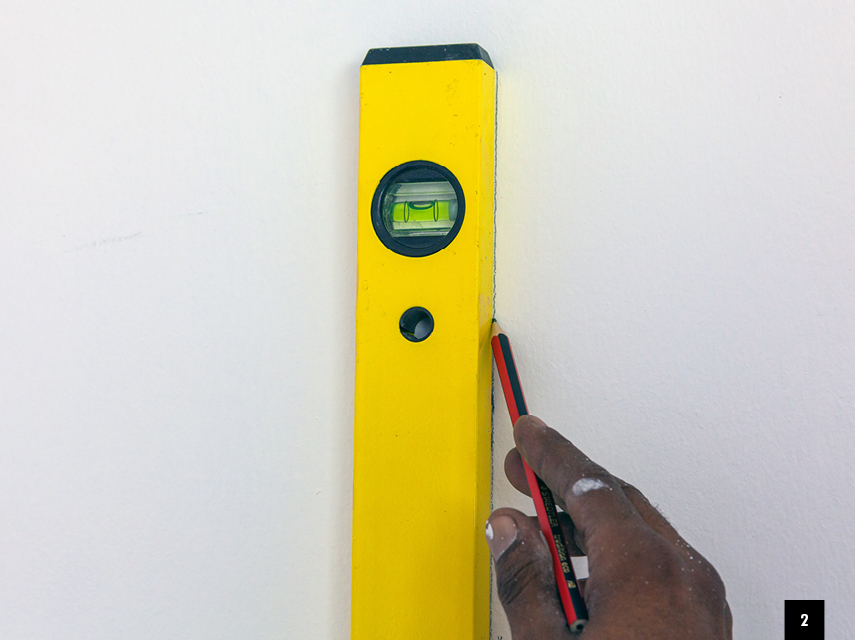 Step 2
Use the spirit level to also mark these measurements vertically.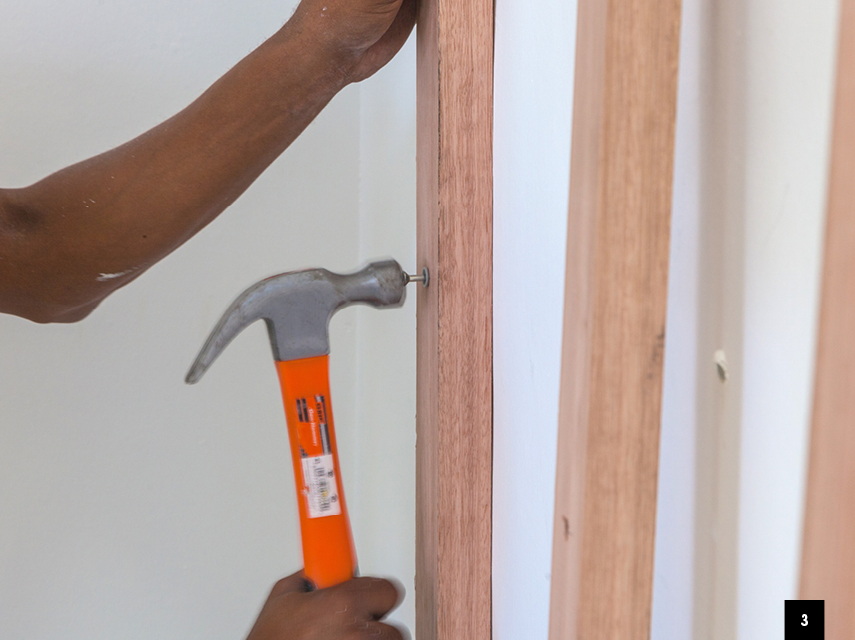 Step 3
Attach the 22mm x 69mm x 2,4m uprights to the wall on marks you've made in step one using nail-in screws and plugs.
Step 4
On two of the 12mm x 94mm x 1,8m, and two of the 12mm x 144mm x 1,8m planks, mark lengths of 600mm and cut with a jigsaw.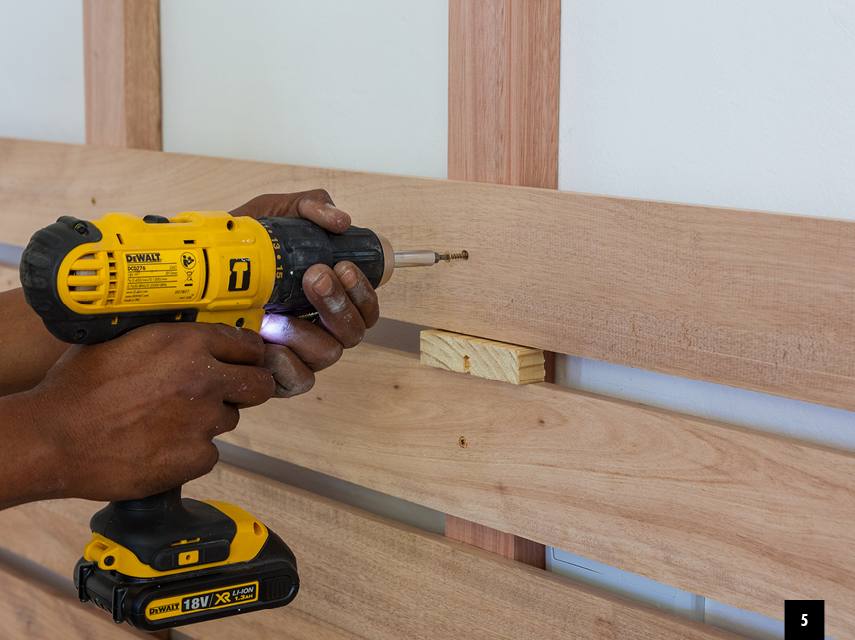 Step 5
Now start attaching the 12mm planks to the uprights with screws. Randomly use the broad (144mm) and narrow (94mm) planks to create interest. Some of the 2,4m planks will stretch the whole way across, while other times you will add a 600mm plank to a 1,8m plank to make up the 2,4m.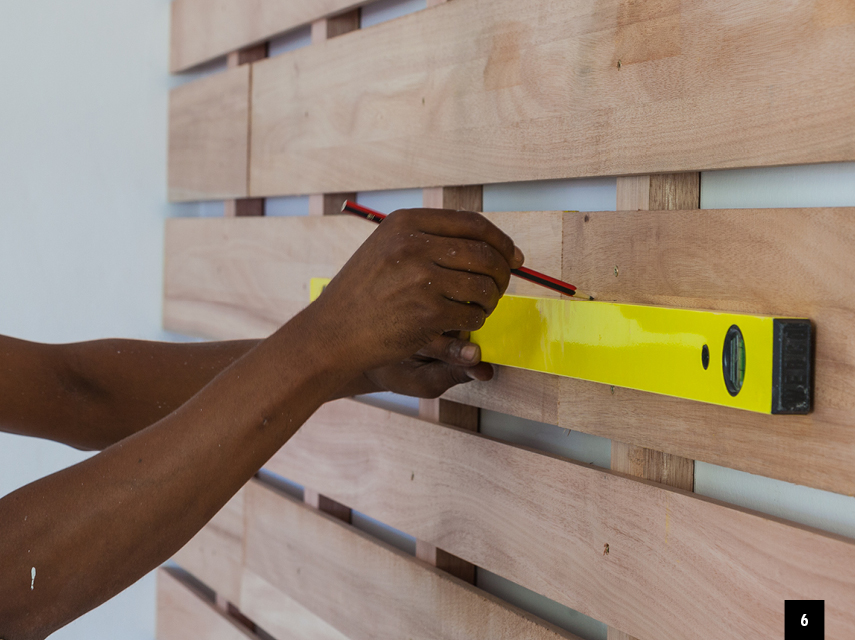 Step 6
Decide where you want to place the shelves and use a spirit level to mark where the hooks should go. Remember to do this only where the uprights are, for the hooks to be secure.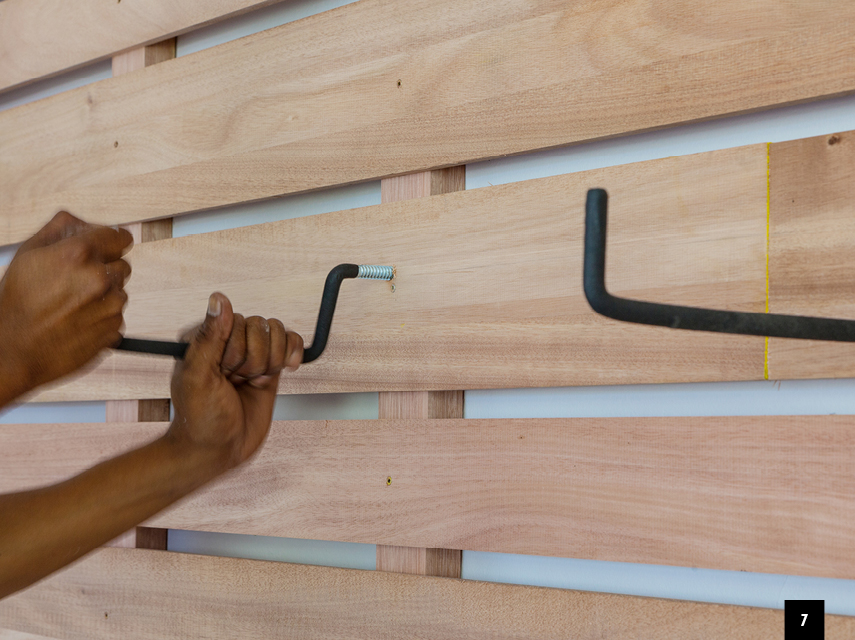 Step 7
Drill pilot holes, and turn the hooks into place.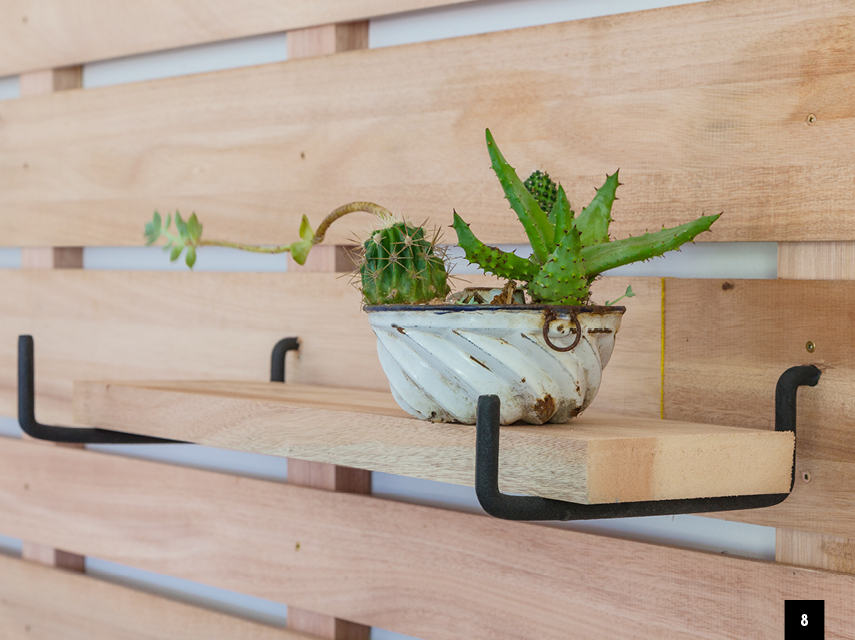 Step 8
Cut the 32mm x 144mm x 1,8m planks into various lengths (600mm / 800mm / 900mm) and place on the hooks.
Top Tip: Start cladding from the floor up and use offcut timber as spacers to ensure you space the rows of planks evenly.