Not all paints are created equal – here's how to choose the right one for a steamy bathroom.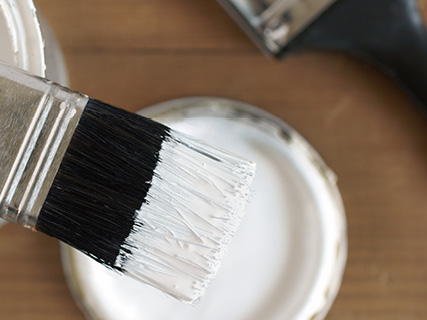 Choose an anti-mould paint
Problem: Steam from showers and baths creates a high level of moisture in this room, making a perfect environment for mould and mildew to thrive.
Solution: With the advancement in paint technologies, certain paints are designed to inhibit the growth of bacteria, mould and fungus. Plascon's Kitchens & Bathrooms, for example, is a water-based enamel containing Microshield technology, which is ideal for this purpose.
Top tip: Make sure you clean any existing mould from the walls before painting your fresh coat. You can use products such as bleach or fungicide, but be sure to do it at least a day in advance so the walls are completely dry before you paint.
Choose a durable product
Problem:  The bathroom is one of the most cleaned rooms in the house. The paint in here needs to be able to withstand frequent cleaning and disinfecting with harsh cleaning products. An inferior product can literally be wiped off.
Solution: Paints with a semi-gloss finish are often the easiest to clean. This isn't a hard rule though, with new technologies allowing for other finishes such as matt and soft sheen, as in the case of Dulux's Bathroom+.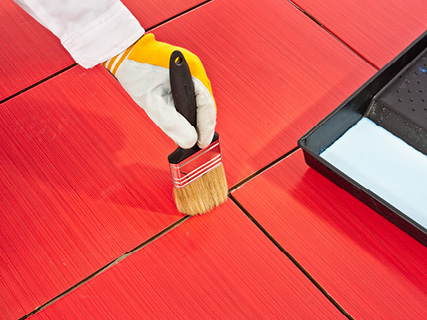 Choose the right paint for the surface
Problem: If you're not yet ready for a full bathroom remodel, but are desperate for a quick fix-meup, you might consider painting over dated tiles that are often plastered over the walls of older homes. However, if you use the wrong product for this, the paint may just flake right off – looking worse than when you started.
Solution: A speciality primer can make all the difference when it comes to painting tiles. Using a bathroom-specific paint over a primer such as Dulux's Supergrip should get the job done right.