With a wonderful mix and match of annuals and perennials, your festive garden should be pretty as a posy.
Poinsettia
The ultimate festive season plant, this vivid Mexican native has a litany of charming legends attached to its origins. The most popular is the story of Pepita, a poor girl who didn't have anything to offer in celebration of Christmas. So she gathered weeds to place on the altar at the local church.
These miraculously transformed into red-and-green blooms, after which they were known as flores de noche buena or flower of the holy night. Their popularity spread across the globe from the 1800s, when the American ambassador to Mexico and botanist, Joel Roberts Poinsett sent some of the plants home to his friends in South Carolina as festive season gifts.
Poinsettias are easy to maintain. Equally comfortable indoors as out, they make a wonderful addition to your Christmas decorations and are also a great gift idea. Being a true desert inhabitant, they need plenty of sunshine and not much water.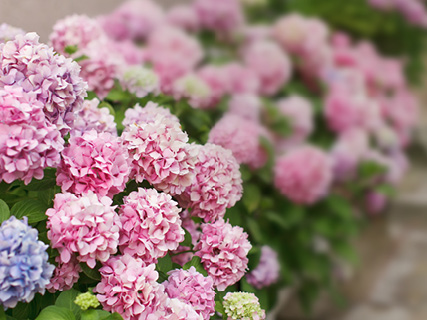 Hydrangea
Affectionately known as Christmas roses, hydrangeas are a firm favourite in South African gardens. Their colours vary according to the pH of the soil – from the palest pink (alkaline) to deep, rich mauves and blues (acid). So you can manipulate the colour by adding supplements to your soil.
These hardy perennials thrive in full late afternoon sun or dappled light throughout the day. They also need room to grow and plenty of water.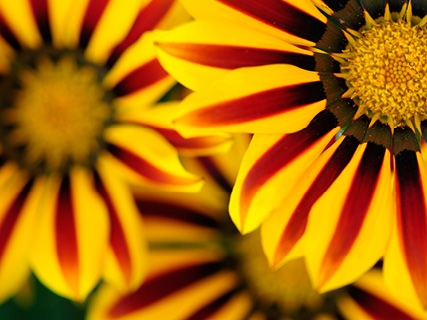 Gazania
This is the original love 'em and leave 'em plant. Wanting nothing more than the occasional drink, gazanias are waterwise and ideal for hot South African summers. Their brash colours will also attract butterflies and bees to your garden.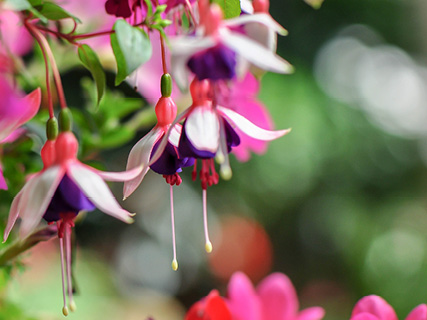 Fuchsia
The drooping heads of these pretty two-toned ballerinas create beautiful hanging basket displays for balconies and patios, as well as shadier patches of your garden. Probably the best known variety is the one with purple petals with magenta skirts, but you will find them in more delicate shades too.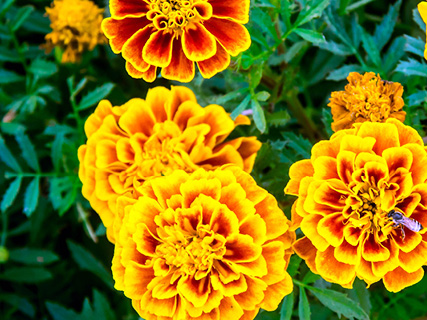 Marigold
Bright and cheery, marigolds are popular border annuals bringing a touch of sunshine to your garden with their rich red, orange and yellow hues. They are also good companion plants for your veggie garden, repelling nasties such as aphids. Their roots also produce a toxic substance much hated by those wormy creatures that feast on potatoes, tomatoes and strawberries.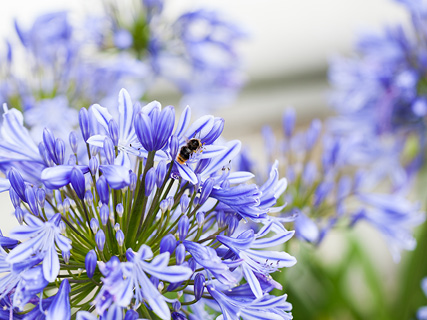 Agapanthus
A common sight on verges and pavements throughout South Africa, these indigenous leggy beauties will reward you with white, light or dark blue floral displays year after year with little or no effort on your part.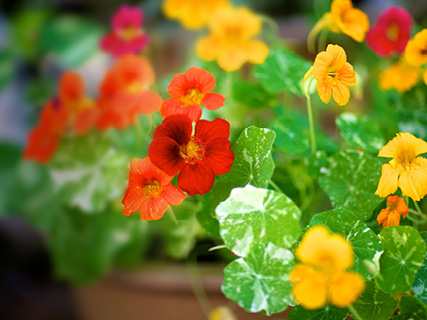 Nasturtium
With their large lily-pad-type leaves and funnel flowers, nasturtiums grow just about anywhere, although they prefer the sun. Aphids seem to like them too, which will keep them away from your other plants. Nasturtium flowers are edible, and add colour and a peppery flavour to salads, if you feel inclined to eat something healthy this festive season.