Add impact to your home with striking focal walls – here is the city headboard to inspire you!
Materials you will need:
pallet wood
3–4 pine slats (20 x 50mm), 1.6m long
leftover paint
about 18 nail-in anchors (70mm long)
20–30 panel pins (50mm) or a staple gun
string of fairy lights (optional)
pencil
scissors
paper
carbon paper
jigsaw
sponge roller
paintbrush
paint tray
60- and 80-grit sandpaper
spirit level
tape measure
electric drill
hammer
screwdriver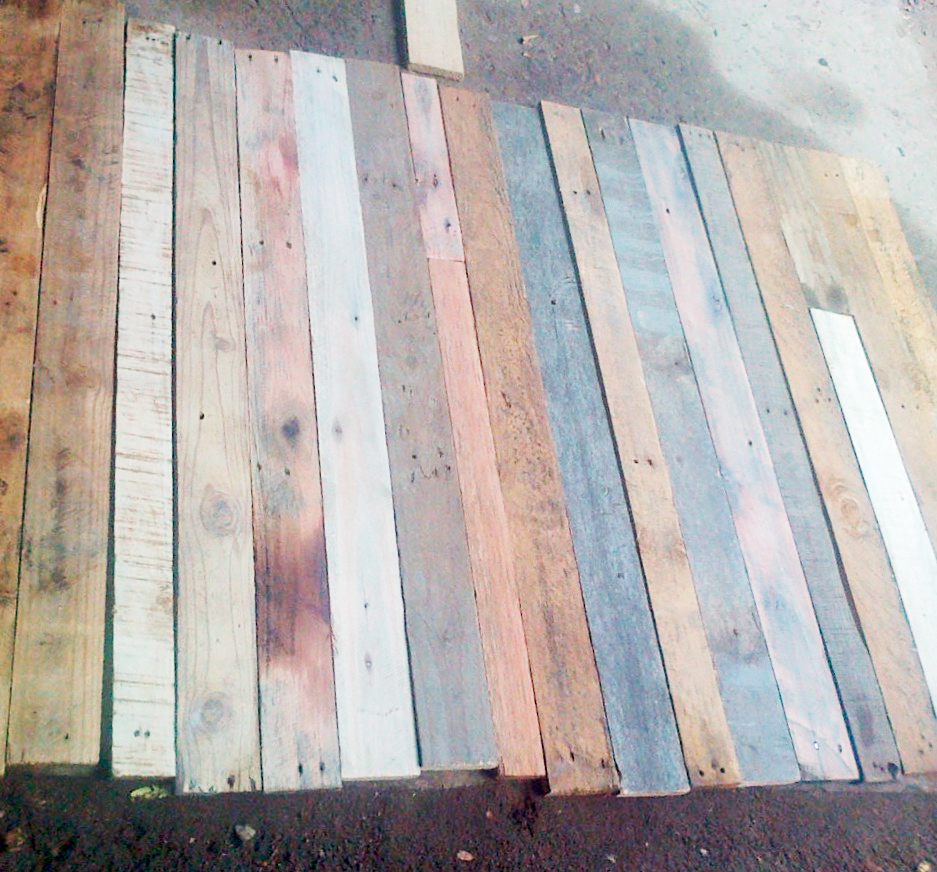 Step 1
Make sure you have enough planks so that when they are placed next to each other their combined width will be wide enough for your headboard. Some of our planks were pre-painted. Check that they are straight. Draw various building outlines on paper, then trace each one with carbon paper onto one end of each plank.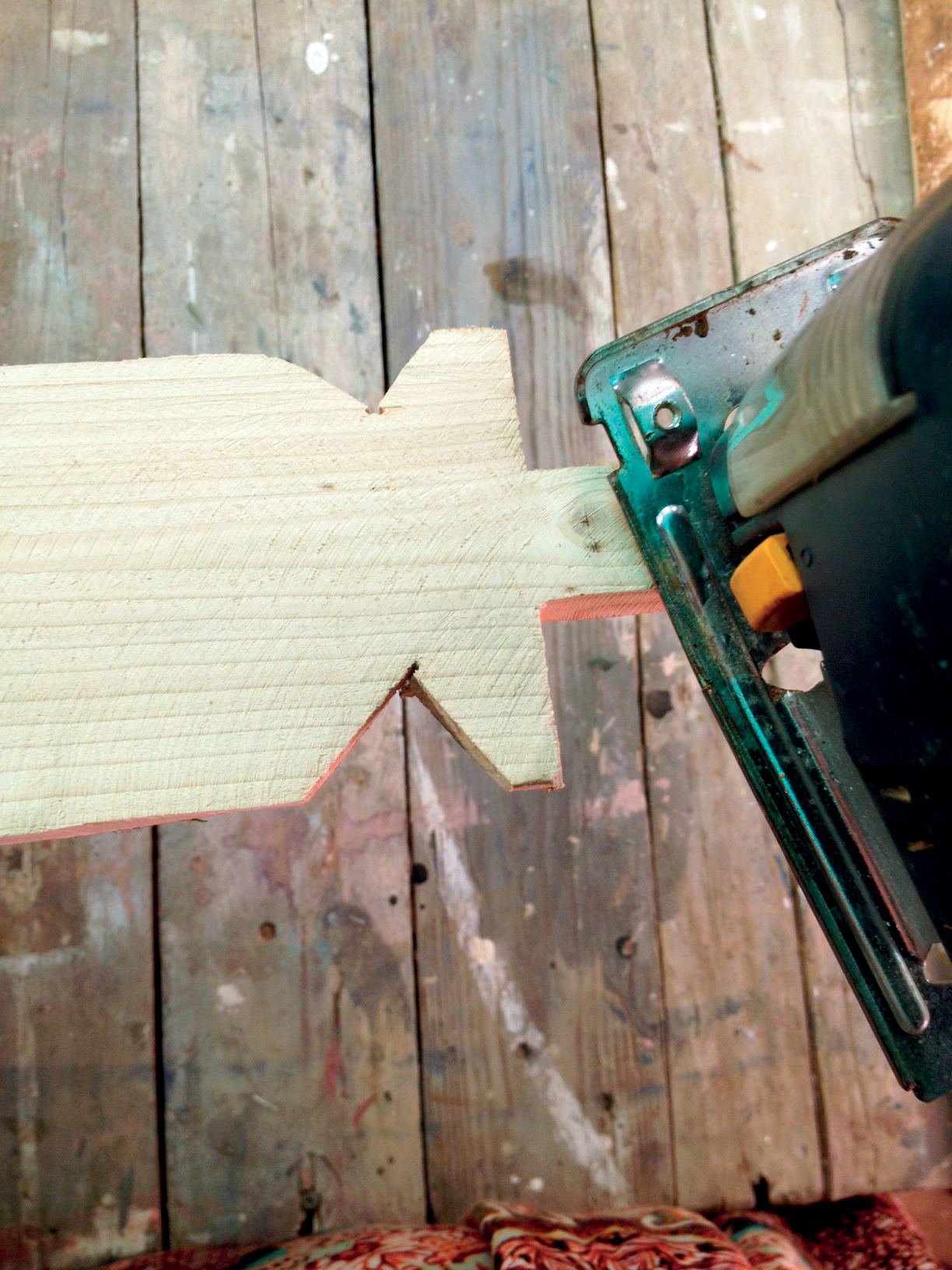 Step 2
Using the jigsaw, cut out the outlines. For the windows, first drill a hole so that the jigsaw blade can go through and then cut out the openings. Sand the sawn edges neatly with coarse 60-grit sandpaper.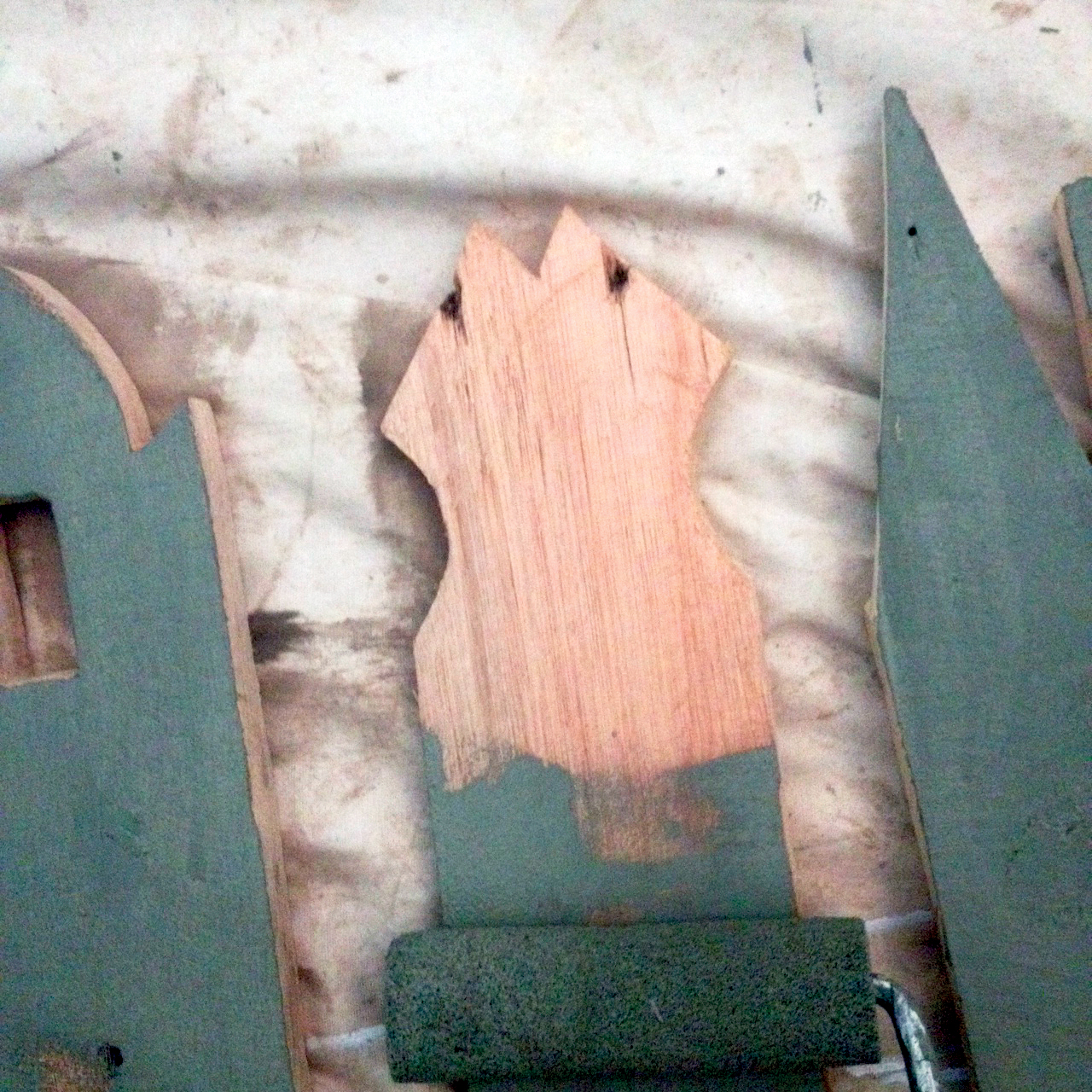 Step 3
Using the sponge roller, paint the planks with leftover paint in the colours of your choice. You need very little paint and you can also dilute it to get a colour-wash effect. Also, leave a few of the planks raw for an interesting variation; simply sand the wood slightly smoother with 80-grit sandpaper.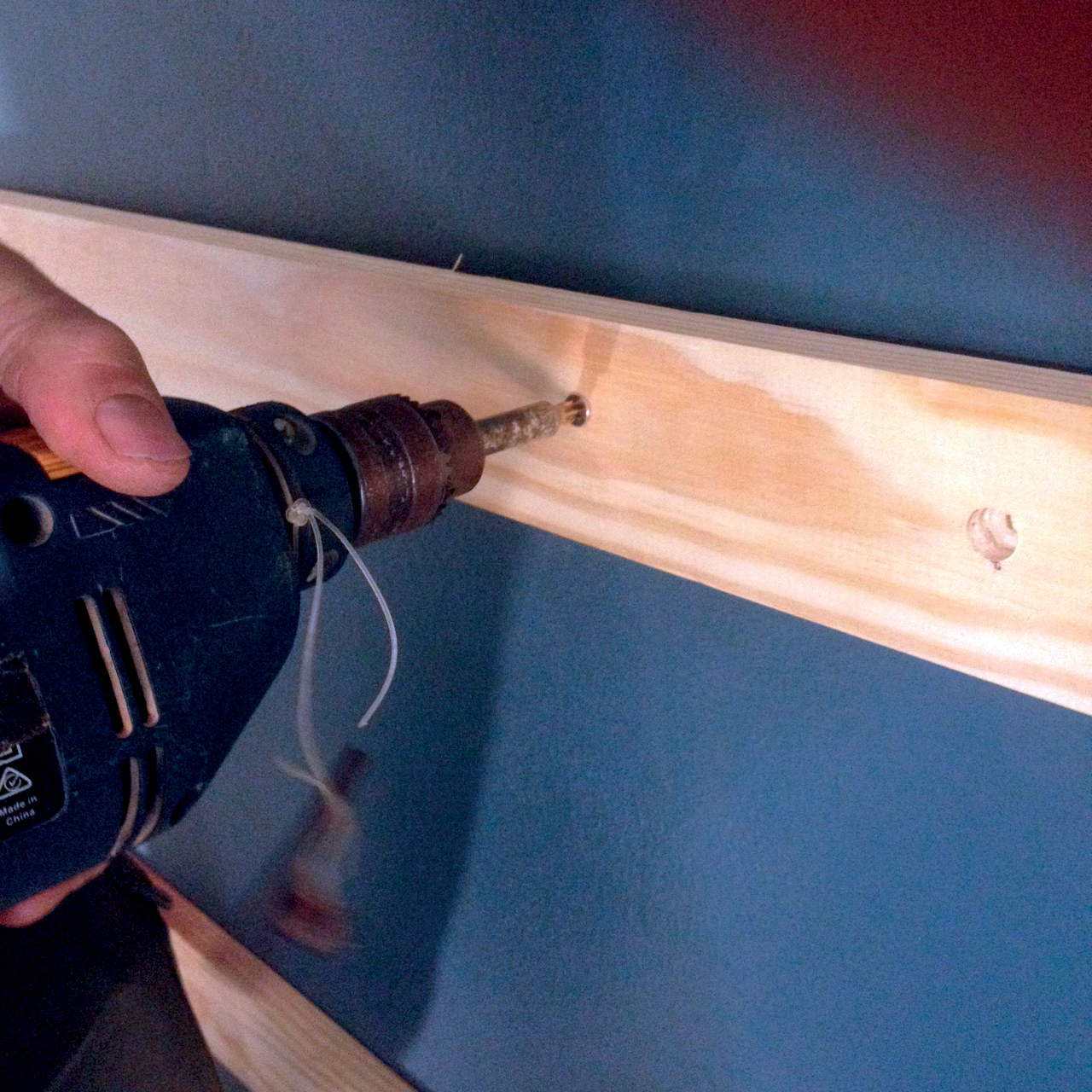 Step 4
Screw 3 to 4 pine slats horizontally against the wall; this will form the base against which your skyscraper planks will be mounted. Space the slats so that any 'skyscrapers' consisting of more than one plank will have enough support and surface area for mounting.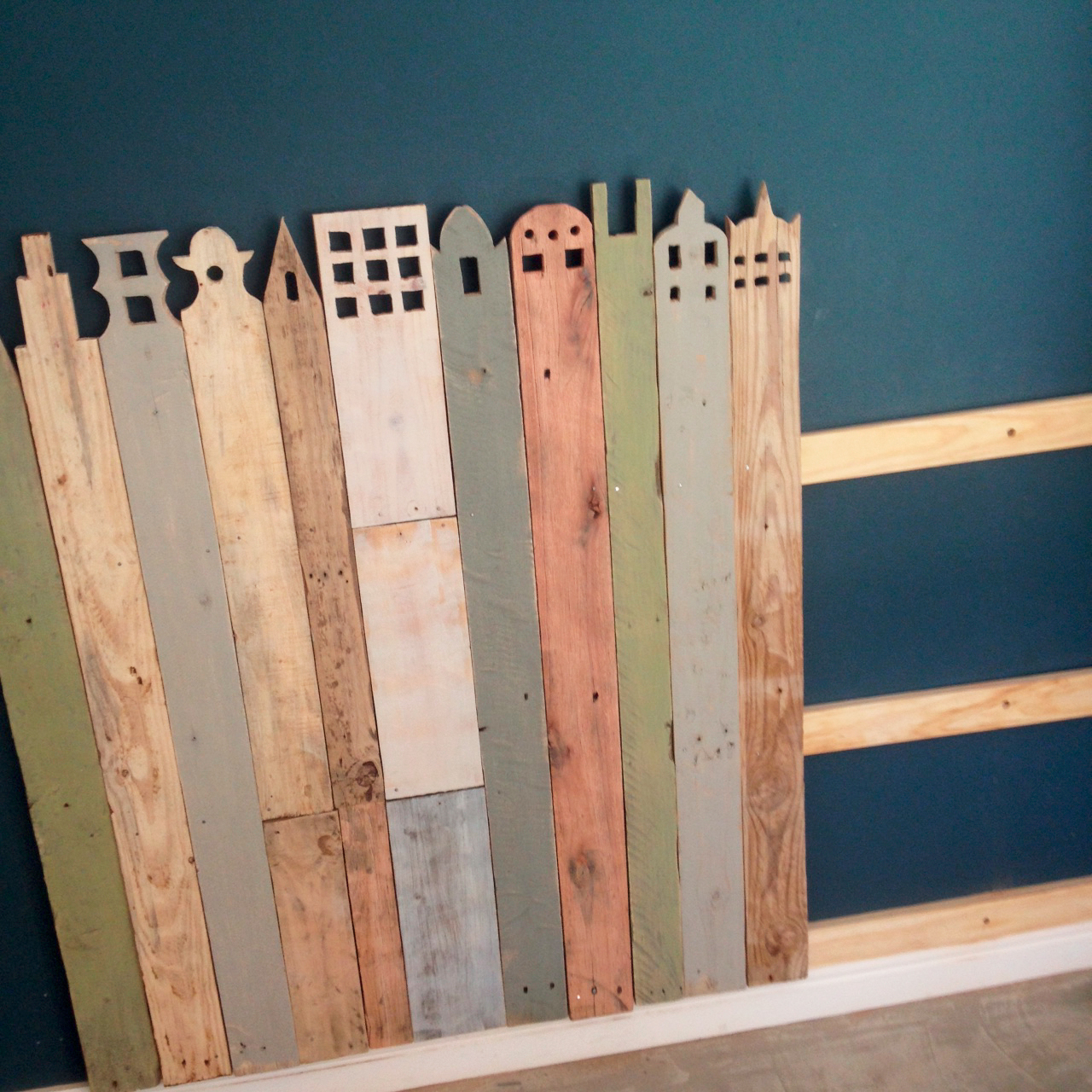 Step 5
Mount the pallet planks against the wooden slats with panel pins (or use a staple gun). Alternate the different colours and raw wood and combine the different silhouettes side by side as desired.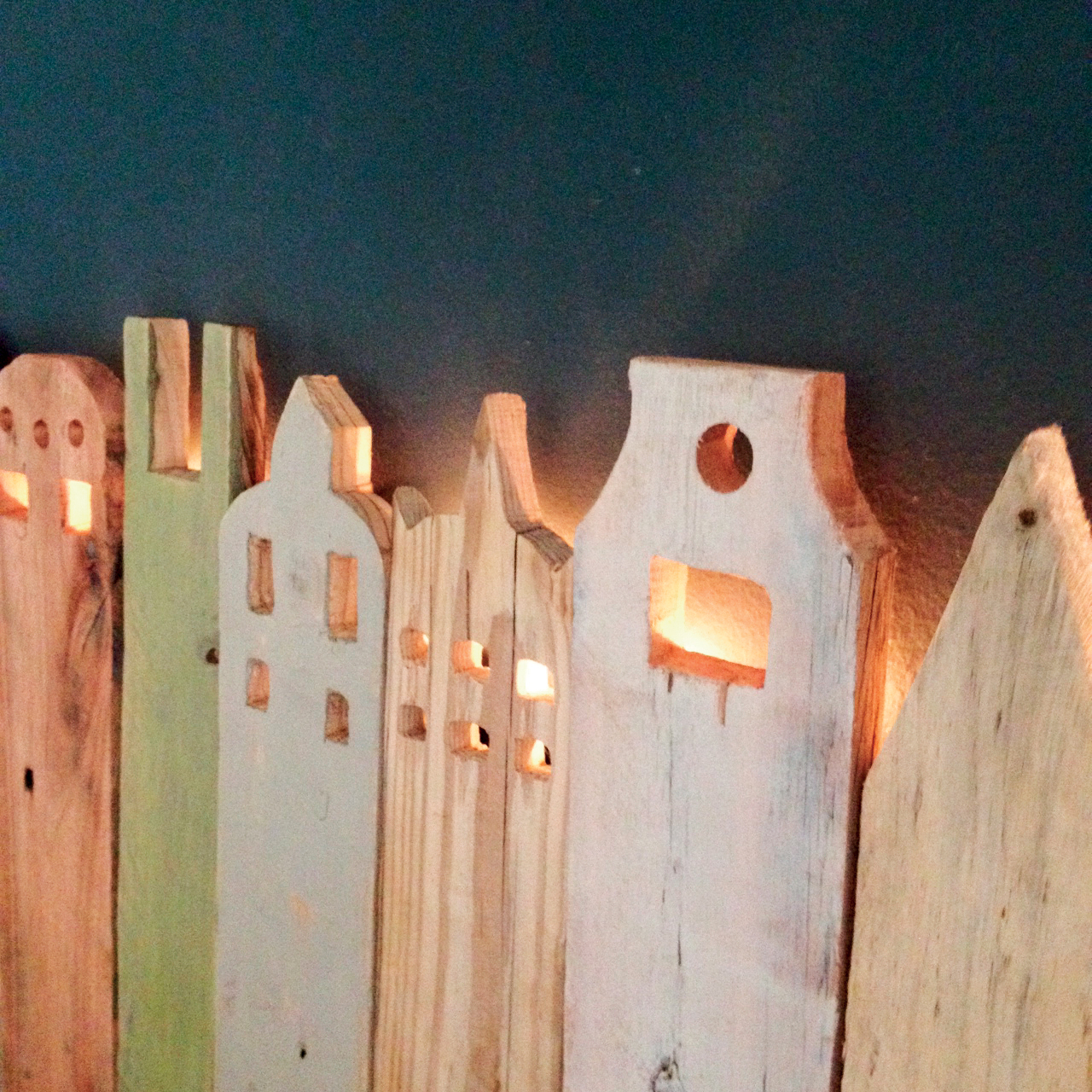 Top Tip
For added impact, hang a string of fairy lights along the top slat behind the headboard. The thickness of the wooden slats (20mm) against which the silhouette planks are mounted leaves just enough space for the lights.
Credits
Referenced from Gallo images / Home Magazine