We show you different techniques to decorate tiles and create your own tile décor.
Relief pattern tiles
Materials you will need:
Tiles of your choice
Stencil cut from acetate
Acrylic paste
Palette knife
Craft paint
Varnish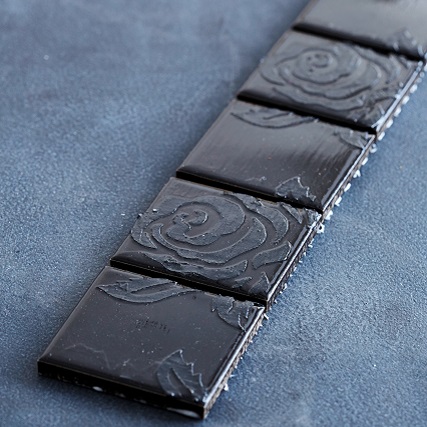 Step 1
Wipe the tiles to ensure they are clean and dry. Place your stencil on the tile/s.
Step 2
If you want the acrylic paste in another colour, dispense some into a bowl and mix in craft paint to achieve desired colour. Don't add too much paint or the paste will become too runny. You could also use powder paint.
Step 3
Use the palette knife and scoop up a little acrylic paste and apply it over the openings in the stencil – make sure the stencil stays still. Scrape the acrylic paste to level it off.
Step 4
Life the stencil off from one side so the paste doesn't not smear. Set the tiles aside to allow paste to dry completely.
Step 5
Apply a few coats of varnish to protect the relief pattern.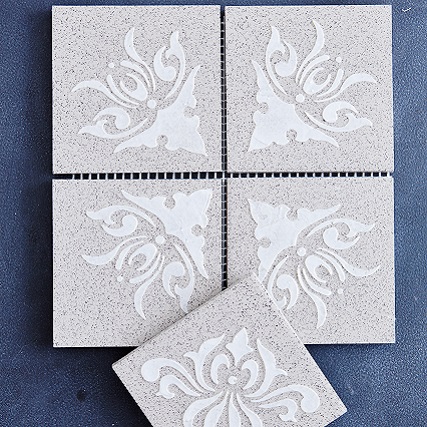 Picture Tiles
Make these tiles using a technique in which you can transfer photos or pictures to unglazed tiles such as travertine tiles. These tiles are all decorated in black and white but you can use any colour.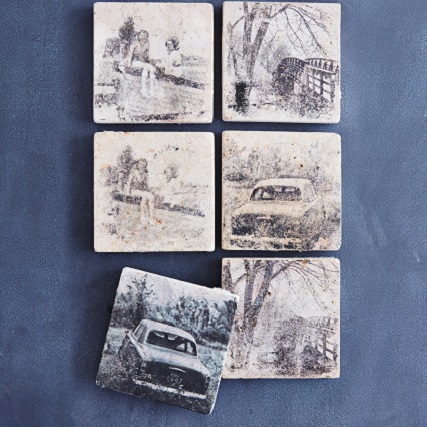 Examples
Here are some more examples of picture tiles.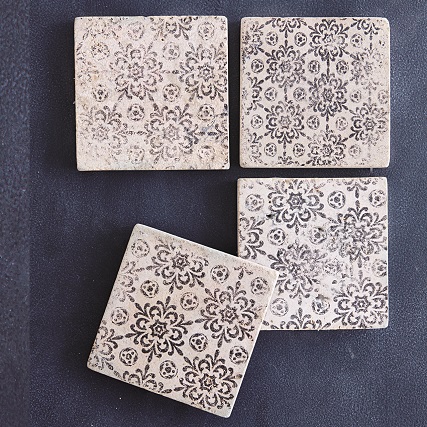 Get quirky
Feel free to be creative and quirky with the designs and patterns of your choice.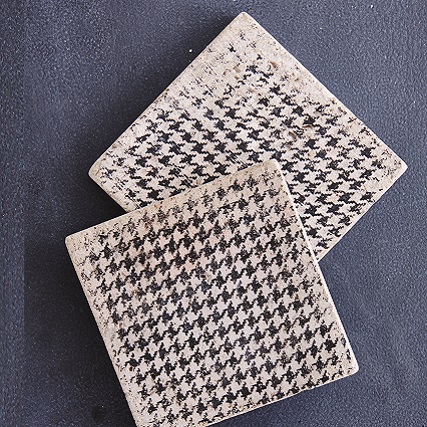 TIP
Apply a little spray adhesive to the back of the stencil to stop it from moving as you work.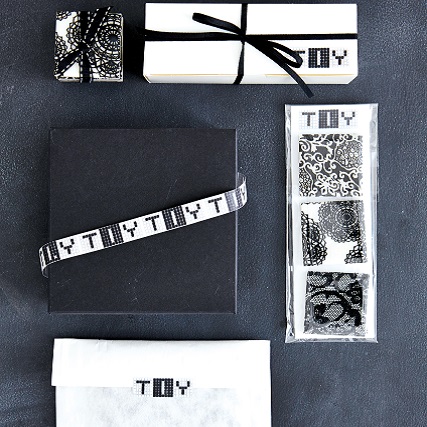 Packaging the tiles
Place the tiles in a transparent or translucent packets, or into an attractive box, or use pretty ribbon to tie them into sets. Finish off with a card or sticker with your name or a message printed on it.
Credits
Referenced from Gallo Images / IDEAS Magazine