We show you how to make a floating shelf look like a table in this quick and easy DIY.
Materials you will need
Overhead projector
Artist's paintbrushes
Measuring tape
Drill with 8 mm masonry drill bit
Screwdriver
Materials
Table legs design
White acrylic paint
Floating shelf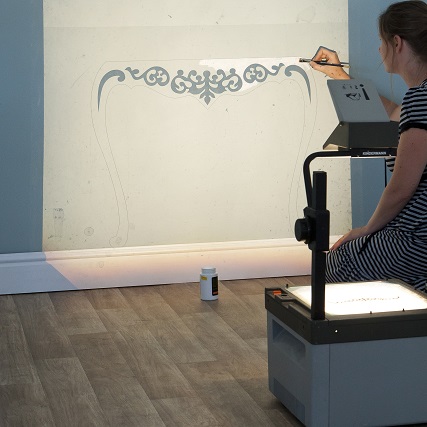 Step 1
Download our table leg design and make a printout. Make a copy on transparency paper at your local copy shop. Position the overhead projector 1,5 to 2 m away from the wall you'd like to paint. Measure the height and width of the reflected table legs and adjust the overhead projector until the legs are the right size for your shelf. The width should be 8 -10 cm less than your floating shelf. Now carefully paint the legs on the wall. If you're unsure, first trace the outlines with a pencil then paint.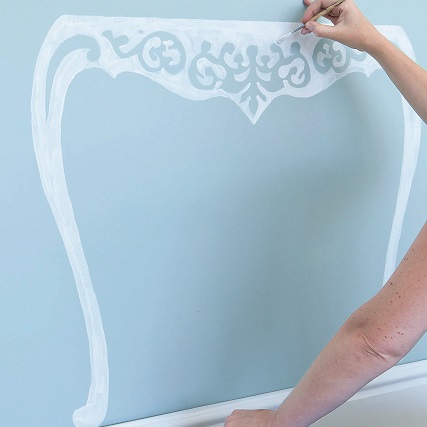 Step 2
Turn the overhead projector off and paint a second coat to make sure the silhouette is solid white.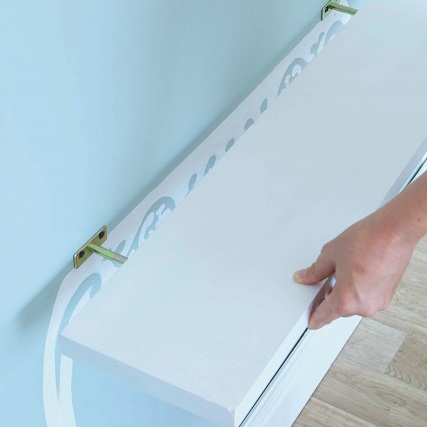 Step 3
Hang the floating shelf according to the instructions on the pack.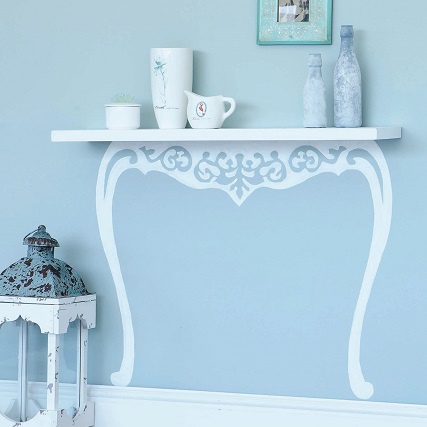 All Done
Now your DIY is done and you can decorate it the best way that suits your home.
Credits
Referenced from Gallo images / YOU Magazine