We show you how to make an easy storage ladder for your bathroom using a few items in your home.
Materials you will need:
Ruler
Pencil
Measuring tape
Jigsaw
G-clamps
Combination square
Screwdriver
Sandpaper
2 x pine laminated shelves 600 x 200mm
2 x pine laminated shelves 600 x 300mm
2 x pine planks 22mm x 44mm x 1,8m
1 packet thread cut screws 4,5 x 40 mm R15
Wood filler 250g
School board paint 1 litre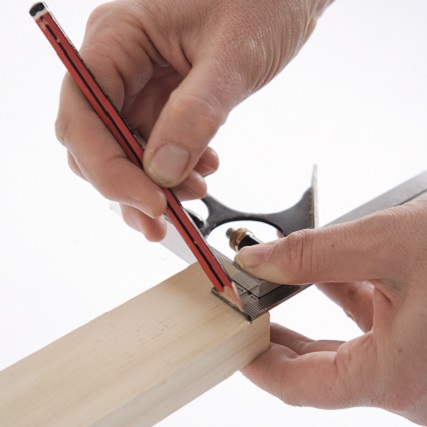 Step 1
On both the P3s make a mark on the long edge of the plank 1 cm from the short edge. Connect this point with the opposite corner on the plank to create a small triangle shape.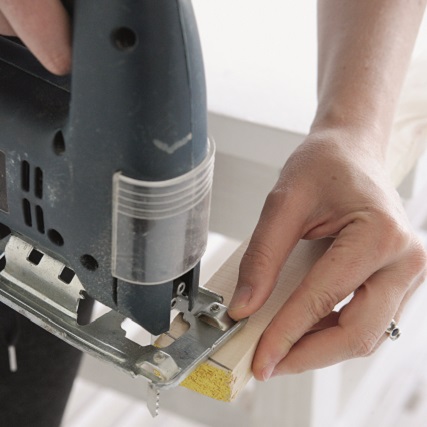 Step 2
Clamp the plank to your work surface with G-clamps and cut along the line you've made in step 1.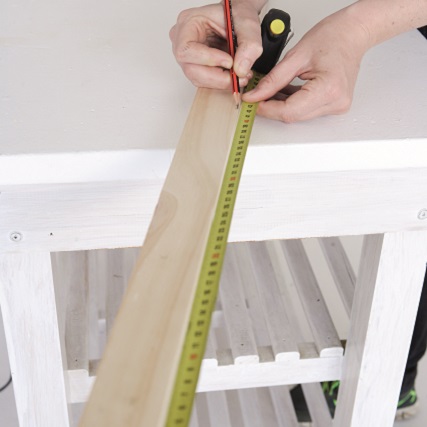 Step 3
On the short side of P3 make a mark at 42 cm, 72 cm, 102 cm and 132 cm. Use the combination square to draw a line across the plank. On the opposite side mark 1 cm down from the lines you've just made (in the direction of where you've cut the planks). This will be your guide for attaching the shelves.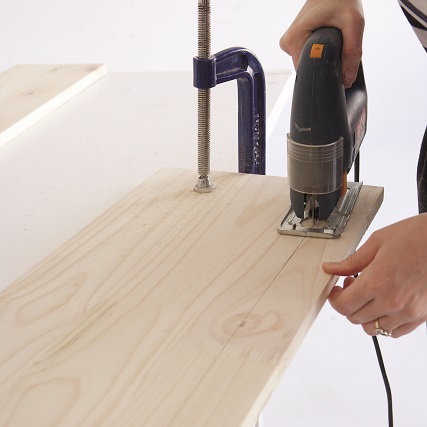 Step 4
On one of the P1s measure 5 cm in the length of the shelf and cut it with the jigsaw. Do the same with one of the P2s. You should now have 4 shelves measuring 600 x 150 mm, 600 x 200 mm, 600 x 250 mm and 600 x 300 mm.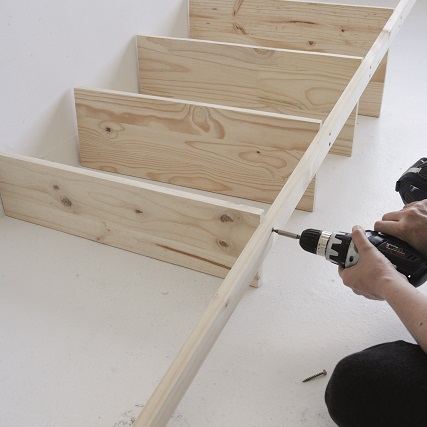 Step 5
At the guides you've created in step 3 attach the shelves at an angle to the legs with the screws. The shelves should extend about 1 cm over the front edge of the legs.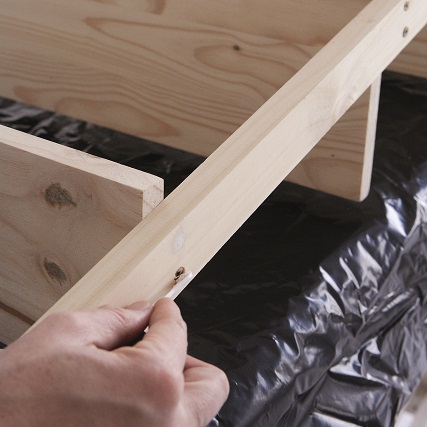 Step 6
Fill the screw holes with wood filler, allow to dry and sand smooth. Paint the ladder shelf with two coats of school board paint, letting it dry between coats. Once the shelf is dry, simply let it lean against your bathroom wall.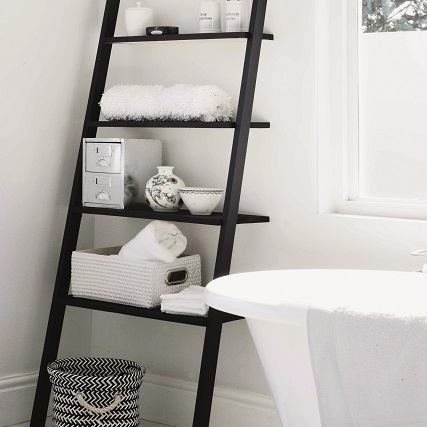 Some tips for this project
Place the shelves and legs on the floor against a wall to make sure the edges align correctly – this way you can ensure all the shelves will be flush with the wall when the ladder is assembled.
Credits
Referenced from Gallo Images / YOU Magazine